Meet Lucifer, a kind angel and star employee to all the sick animals at a vet clinic.
The unselfish black kitty injured his spine while he was still young which left him paralyzed from the waist down.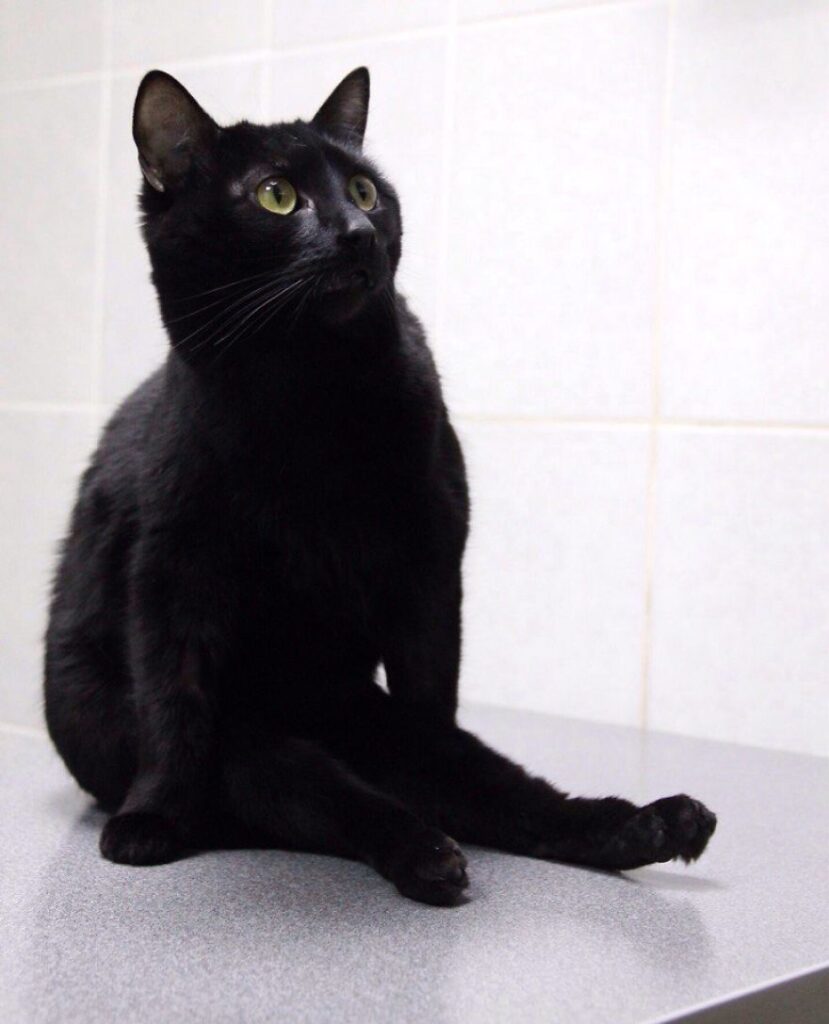 The vet clinic took him in and he was recovered to some degree.
Lucifer has adapted to his paralyzed back legs and now drags himself around the clinic using his front paws.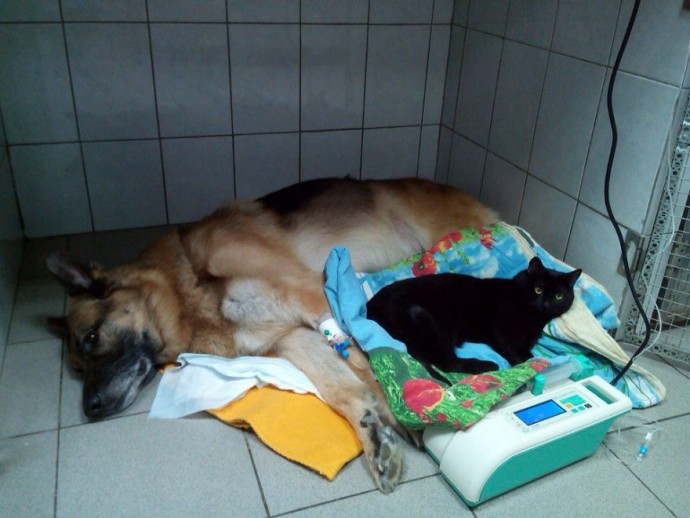 He is using his second chance at life to help the other patients in the clinic to be comfortable.
The angel kitty regularly cuddles up with the other furry patients to make them feel safe and relaxed, and he is an expert of doing this!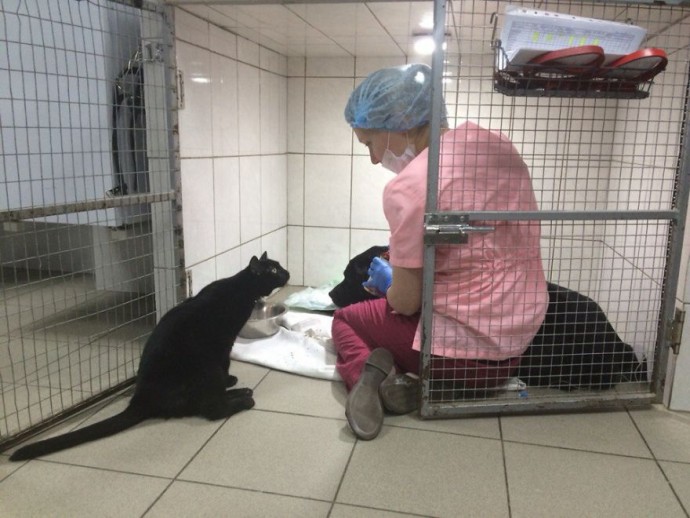 He keeps a keen eye on all of the patients and makes sure everyone is well taken care of.
Lucifer has experience in being sick and therefore knows that the patients are in need of some love and friendship.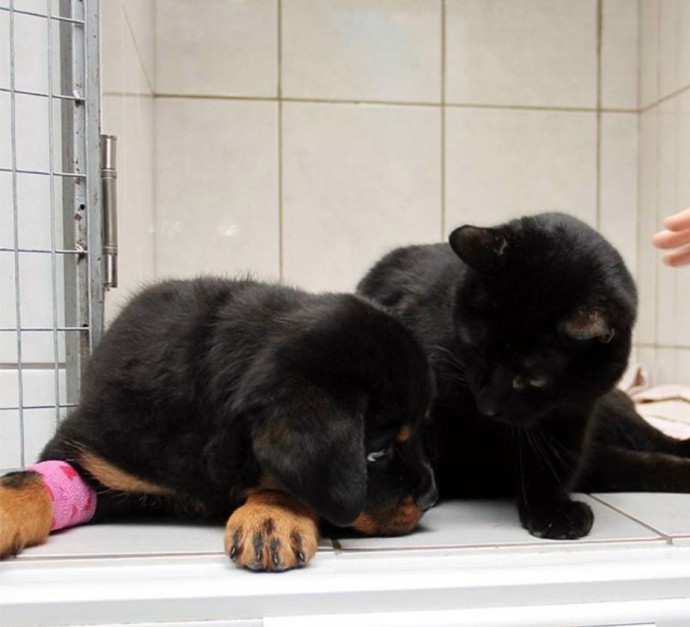 He treats everyone equally, no matter how big or small, cat or dog.
His presence often calms them down and provides them with the feeling of safety and comfort they need to get through the tough sitatuion.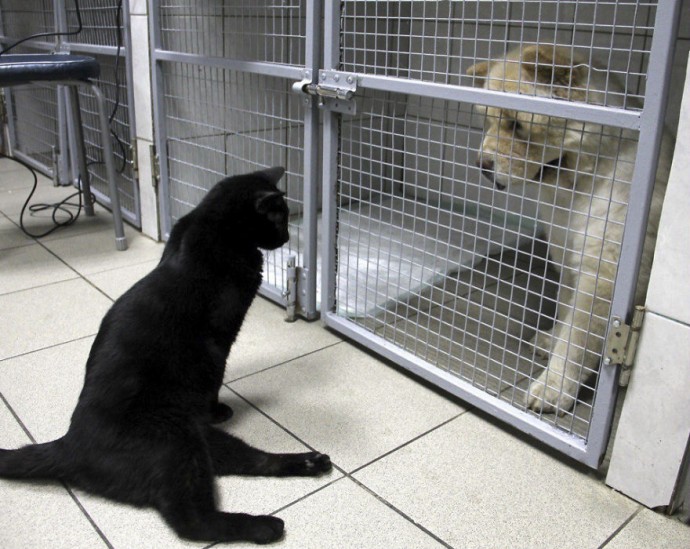 He's taught himself to get around the whole clinic using only his front legs.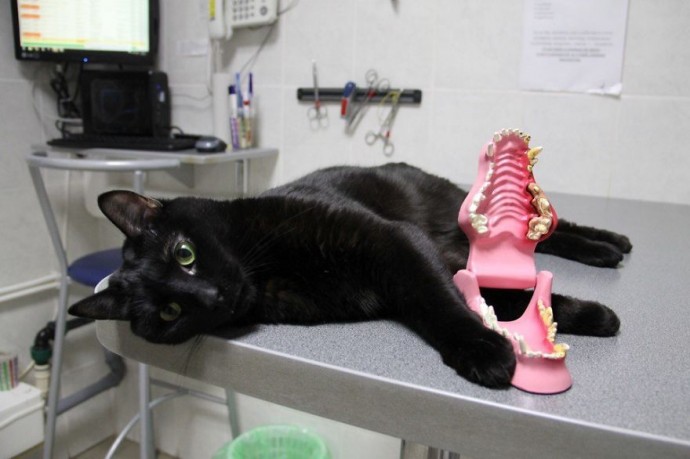 And his kind coworkers help him to reach any trickier places.

But it's not only his love and time he provides to those in need, he's also donated his own blood to a number of sick kittens.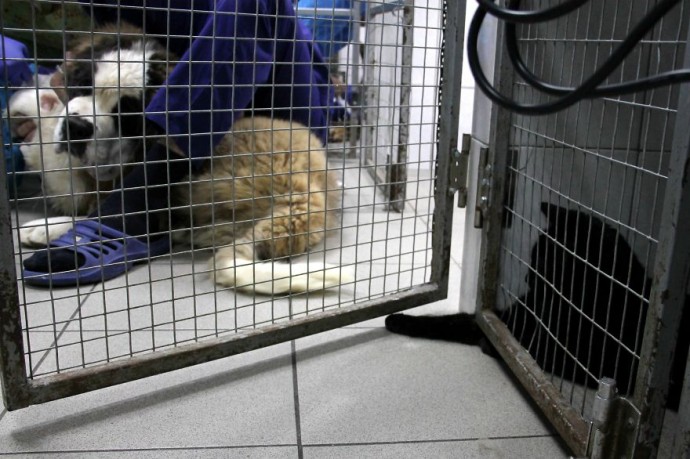 Lucifer loves making the world a better place.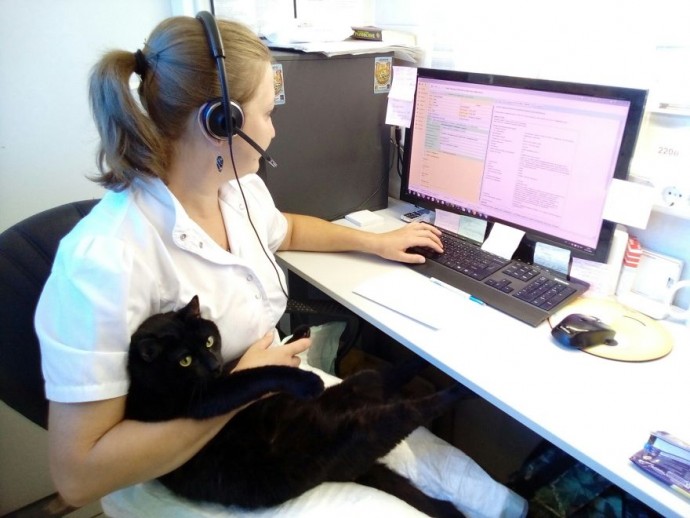 Everyone loves Lucifer, clients and staff alike and his work is featured on Instagram.