If you will ever find a chance to stop for taking gas in the town of Mogi das Cruzes in Brazil, you may want to meet with their sweetest employee, a puppy named Negão. He works at a small Shell gas station, and while he may not be able to pump gas, skilled at pumping a sense of happiness to customers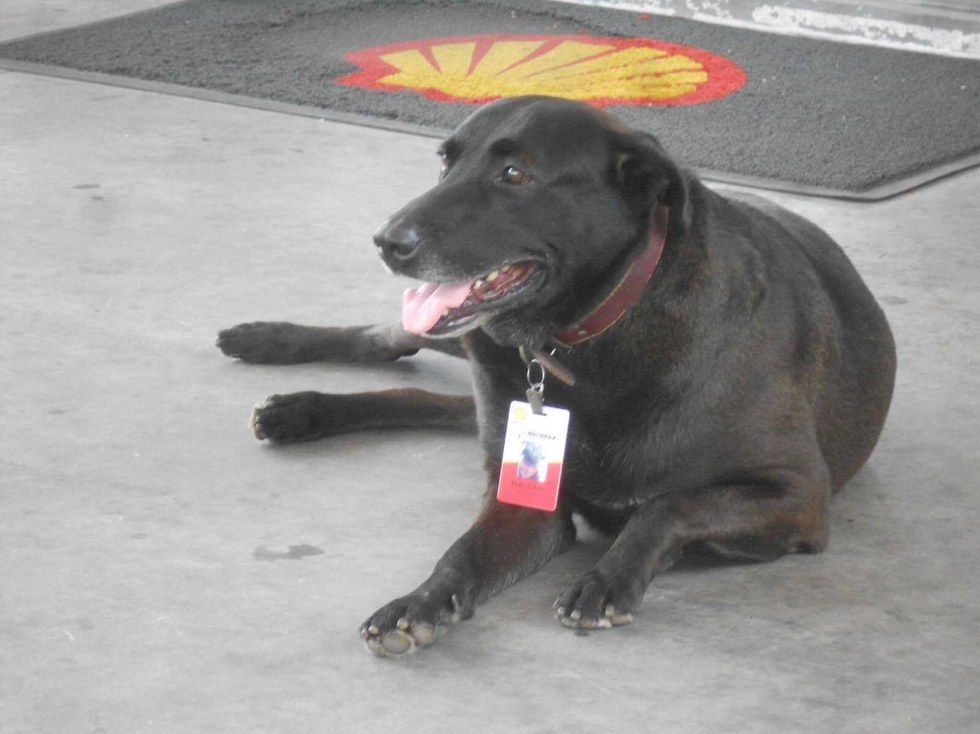 Negão was found by Sabrina Plannerer, the owner of the gas station, two years ago. Before then, the gas station was under construction, and Plannerer spotted the black puppy walking around the site. Apparently, his former owner abandoned him there and he was too scared to leave. Plannerer adopted the dog and made sure he was neutered, vaccinated, and well-cared for. And when the gas station opened, Negão became an employee.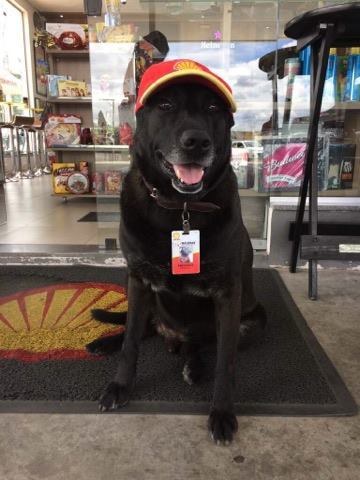 The customers love him, and he keeps his friendly employees happy. In return, they give Negão plenty of love and affection, and they always make sure to keep him safe at the workplace.
He's got his own name badge and is the gas station's official employee. Negão also helps promote a charity group called Grupo FERA, which aims to place stray dogs with businesses like the Shell station when they can't find more traditional homes. Wouldn't it be awesome if more businesses had puppies like Negão to greet you when you came in?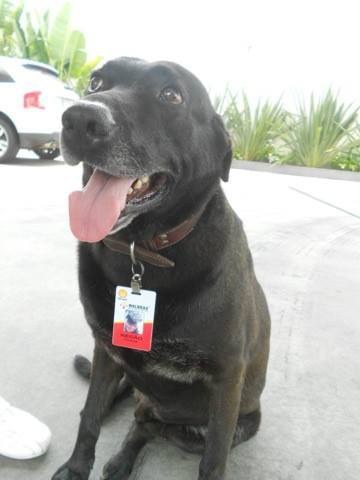 Are you happy to see Negão in his adorable employee outfit? Would you be more likely to visit a gas station with a dog greeter? Let us know in the comments below!