Jotto was just a small one-month-old elephant when he came into the care of the Sheldrick Wildlife Trust orphanage and rescue center in Kenya. The baby elephant was rescued from a well where he fell, and that led him away from his herd. His rescuers took care of him in hopes of returning him to the wild again, but they had no idea that he would end up joining a friendly orphan ostrich and that they would be best friends.
Pea the ostrich was rescued in the middle of an excursion to rescue a baby elephant. The orphanage keepers also returned with two small ostriches that also needed care.
According to Bored Panda, one of the birds named Pod returned after a time with the wild ostriches in the wild, while Pea remained in the orphanage.
OSTRICH CUDDLES ORPHAN ELEPHANTS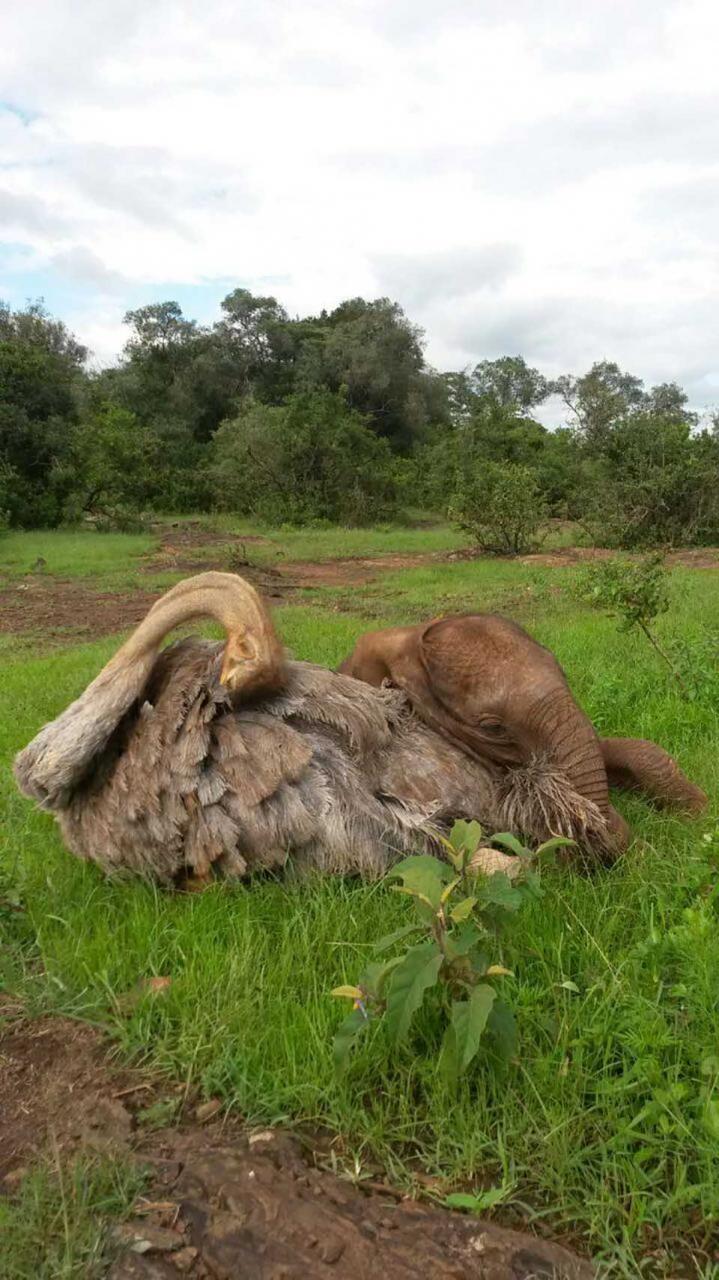 Pea decided to stay inside the orphanage with the elephants and other animals. The ostrich apparently considers itself a member of the elephant herd, and enjoys games and long walks with its new family, and especially developed a great bond with the little elephant Jotto.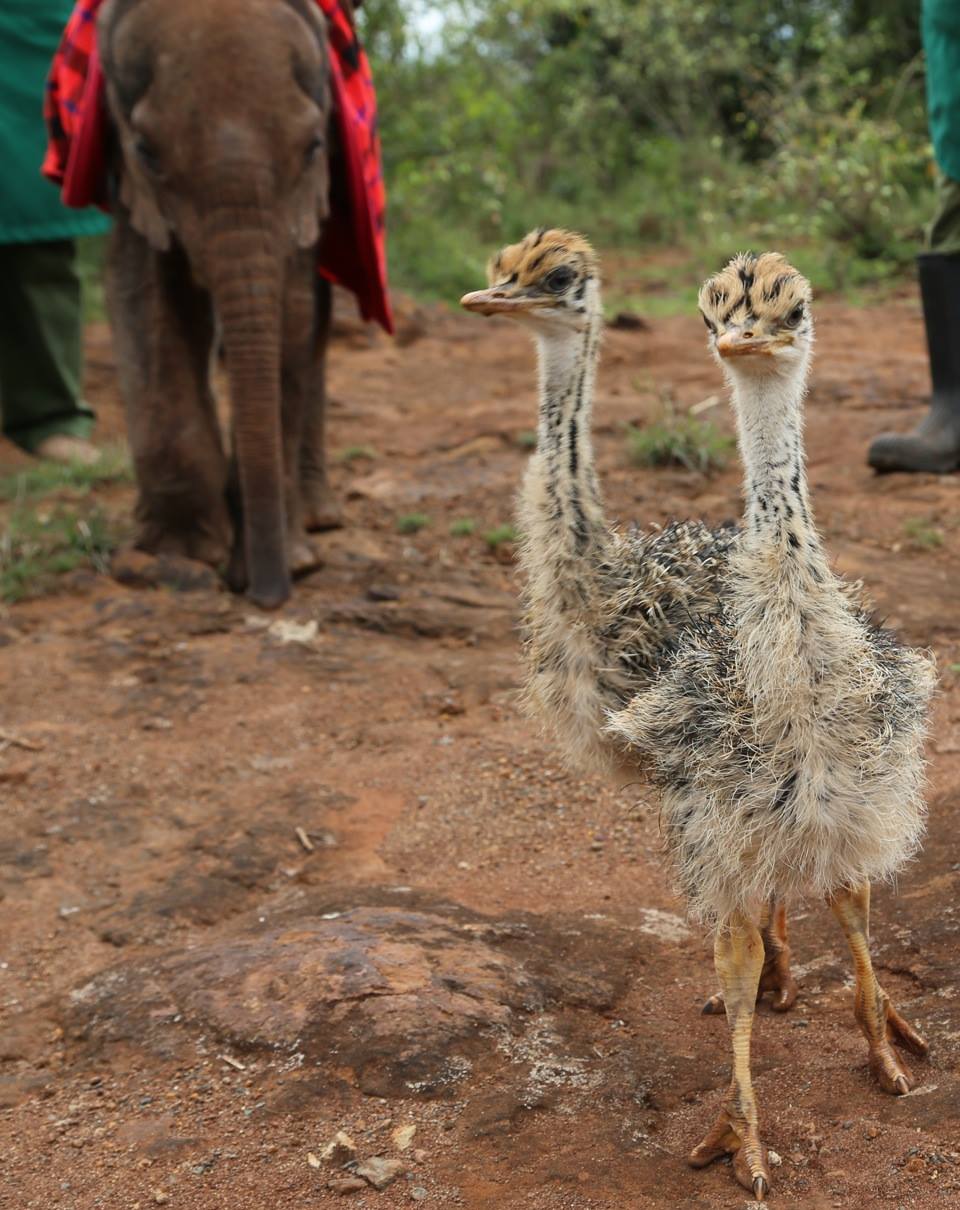 The rescue center wrote on Facebook:
"It's safe to say that the orphaned ostrich Pea definitely thinks he's part of the elephant herd and little Jotto is more than happy to enjoy a cuddle with his feathered friend. Wonderfully tender moments in the Nairobi kindergarten, where these two orphans and many, many others have the opportunity to heal and, when ready, to return to nature.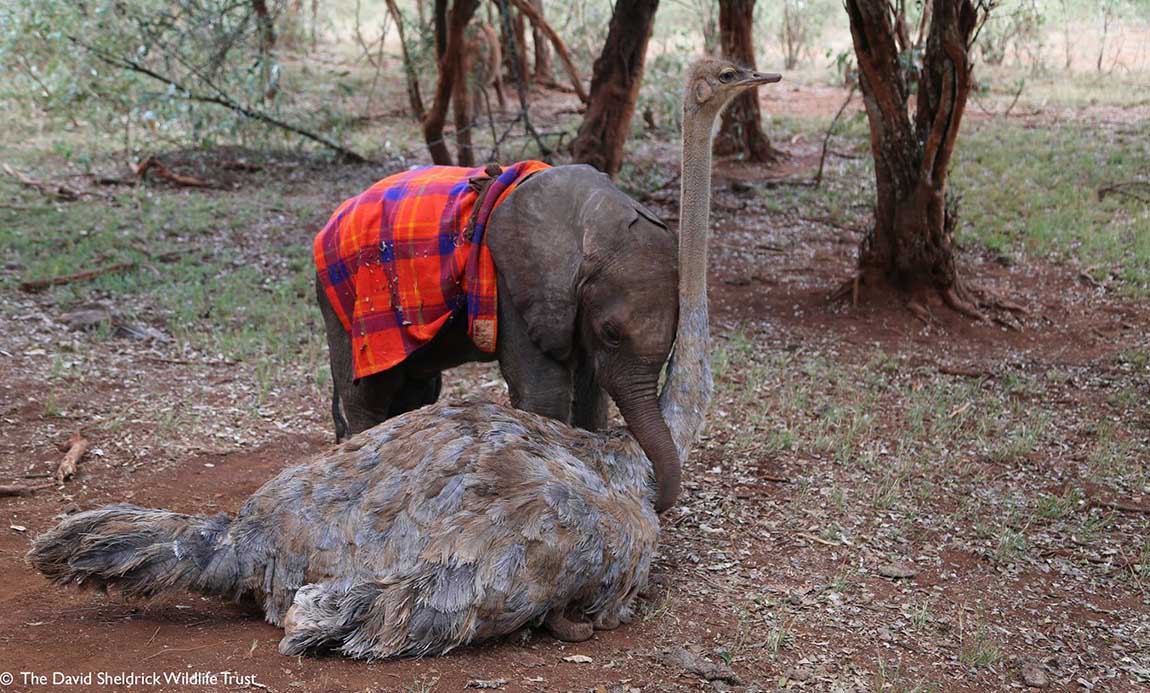 Pea enjoys taking care of little baby elephants and often offers long cuddling and play sessions for the little ones, behaves like a dedicated mother to her children, and wraps her wings around them.
The rescue center wrote on their social media:
"While their species may be worlds apart, Ostriches Pea and Pod enjoy playing 'mother hen' with baby elephants."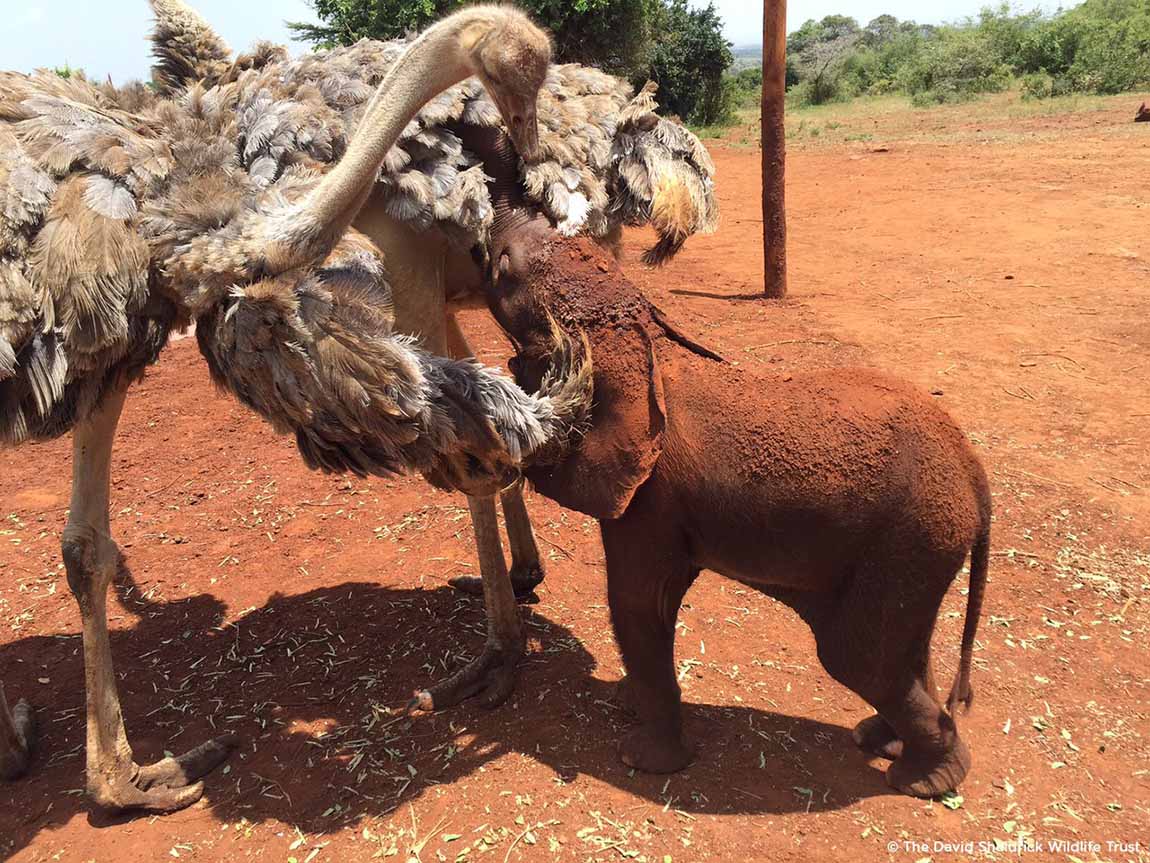 If you want to support the work of the Sheldrick Wildlife Trust Rescue Center, you can make your donations on the orphanage website.