I just love the elephants. They are probably the most sweet and friendly creatures in this world. Their cuteness does not change when they become giant.
I have read an article of an adult elephant keeping asking her caretaker to sing her a lullaby every day to sleep more comfortably. These kind animals can build unique friendships with other species. And we, humans, can't stop admiring them.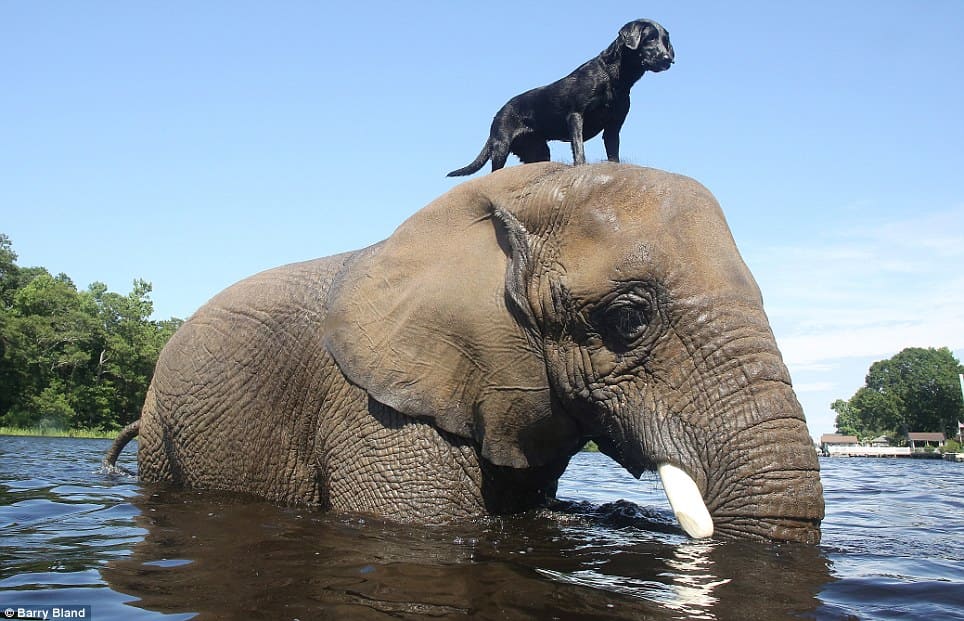 This story is about the unusual bond of a 32-year-old African elephant and a 3-year-old Labrador. They look like tom and jerry but two strange friends can't be happier to stay together. Friendship has no limits. It shinesnaturally when we find love, comfort, and trust in each other.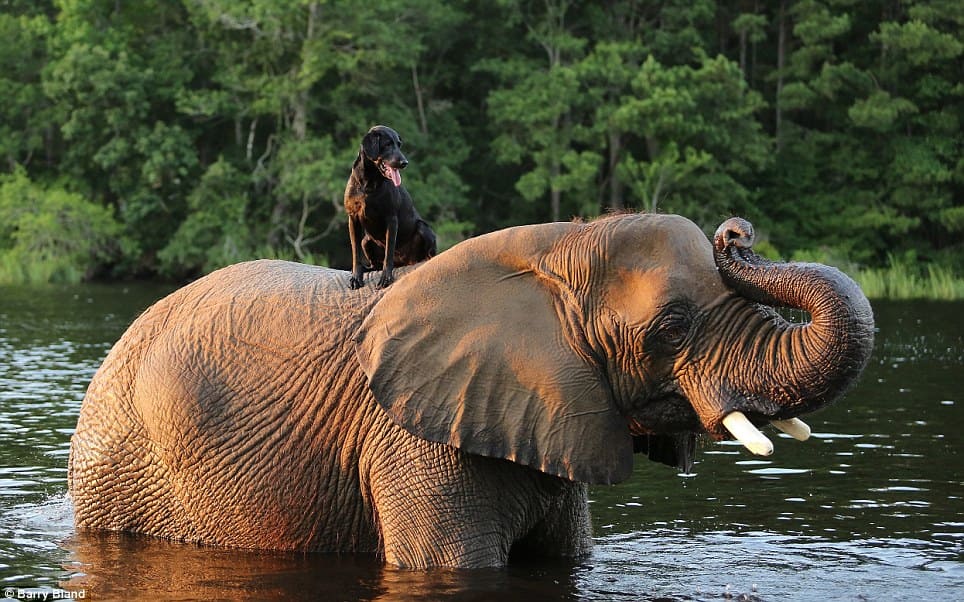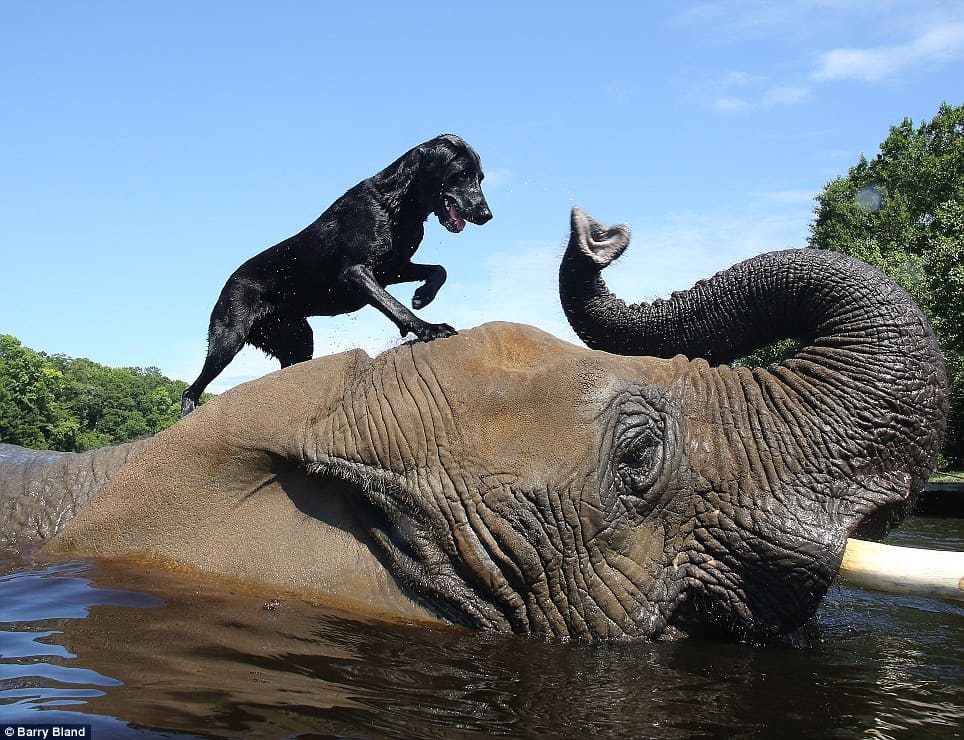 Bubbles (name of the elephant) and Bella (name of the dog) are currently in Myrtle Beach Safari, part of a wildlife conservation effort called The Rare Species Fund, Southern California. They love to play in water.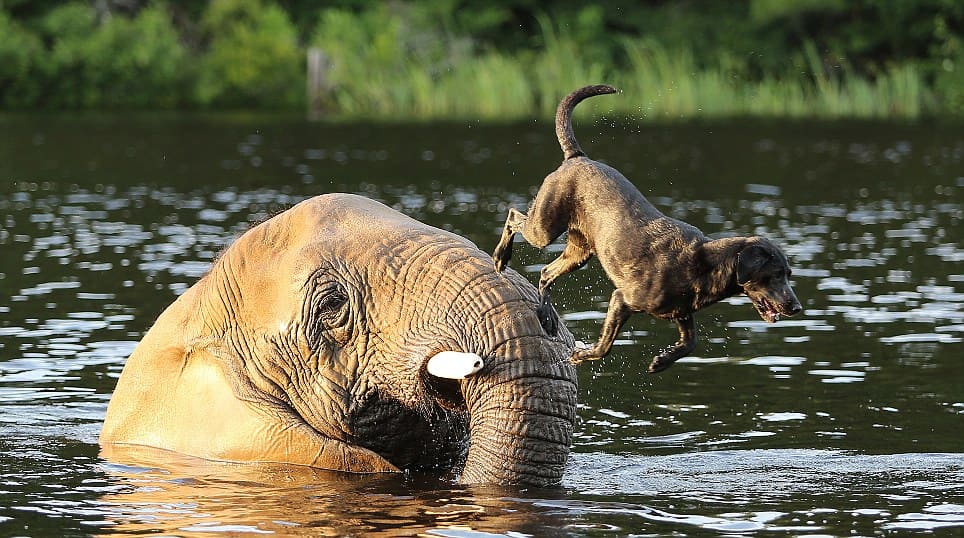 Bella finds out the highest and the most comfortable seat in this world for him: on the back of his friend. He ditches a ride on his giant friend's back every time they swim in the water. They had tons of fun and laugh together, making their days more meaningful and colorful.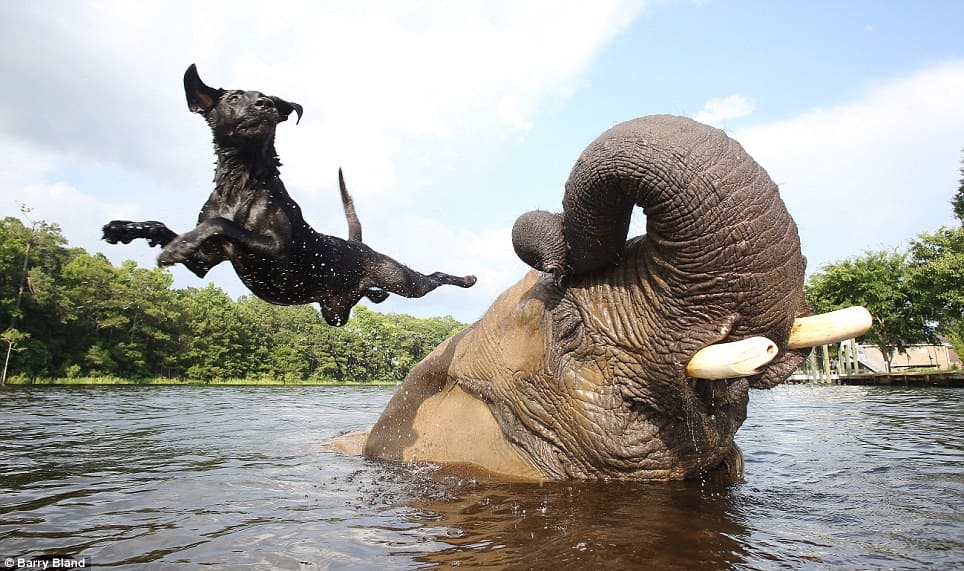 Bubble the elephant is an orphan. She was flown in from Africa when she was a child after her parents had been killed for their tusks. She once had problems to make friends until she met Bella. She finds a true friend that can help her get out of her zone.

Now, Bubble is happy. She weighs around 4 tons and is over 9ft tall. She loves playing catch with labrador her best friend. She also enjoys romp around Bella.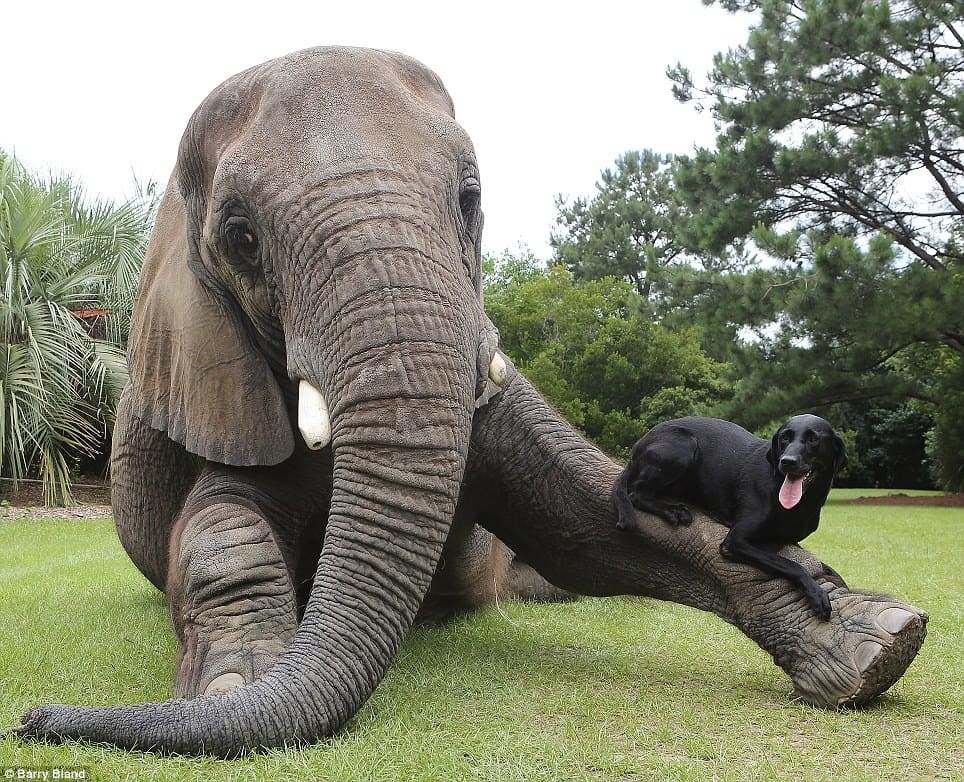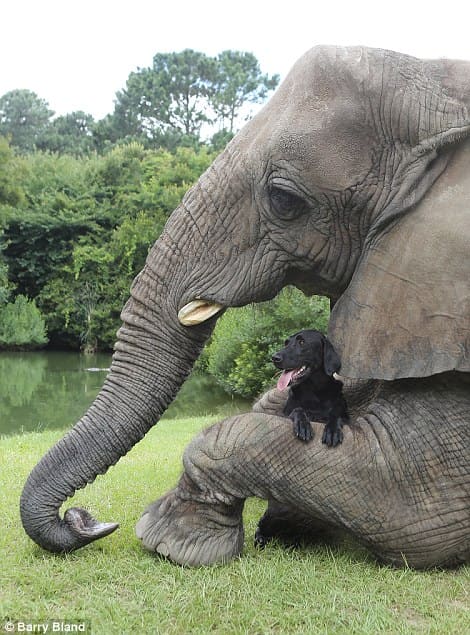 The unique yet heartwarming friendship of the elephant and the labrador went viral when it was shared on the Internet. It's pure and beautiful.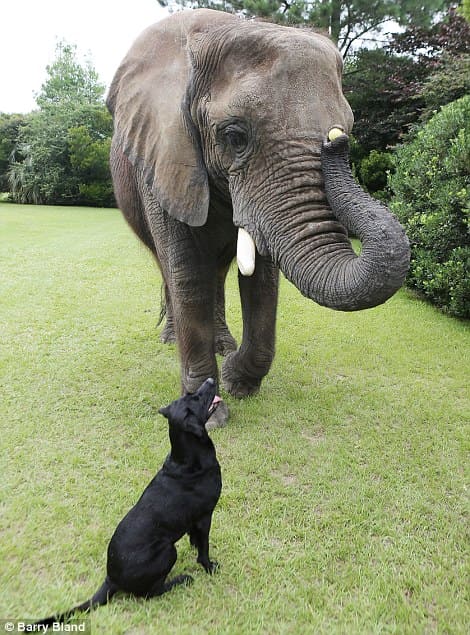 If you love this story, just share it with your family and friends!