Recently a Werribee Open Range Zoo shared cute photos of a baby koala wearing a cast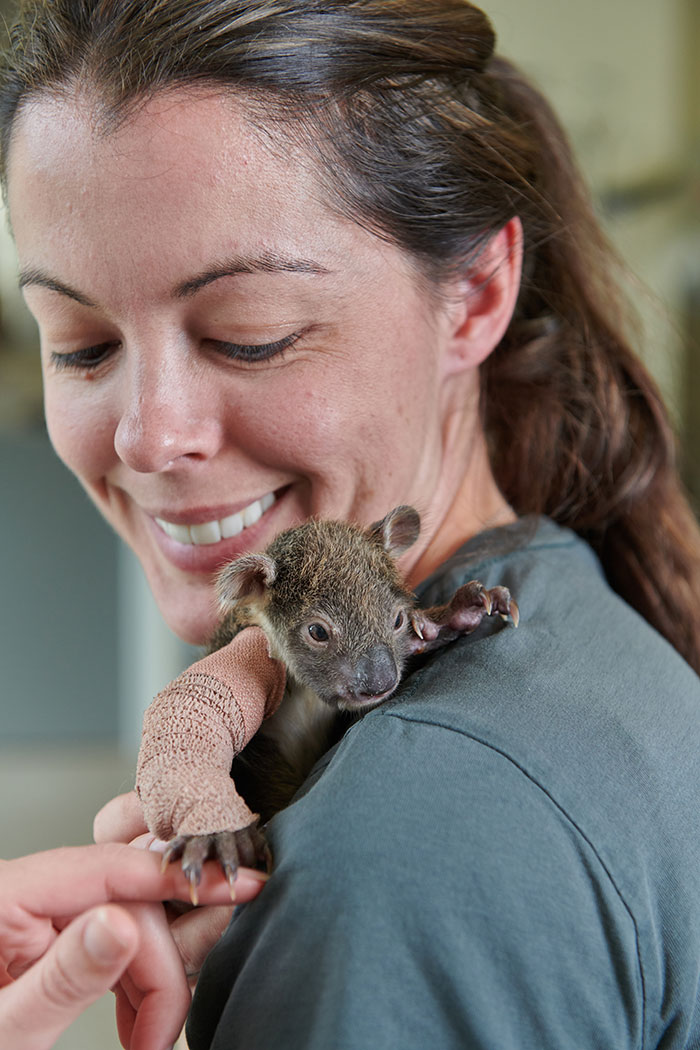 The joey injured her arm in an accident when she fell from a tree in a Blue-gum plantation logging area. Unfortunately, the mother of a 150-day-old baby koala who, at the time, weighed just around 500 grams (~1lb) did not survive.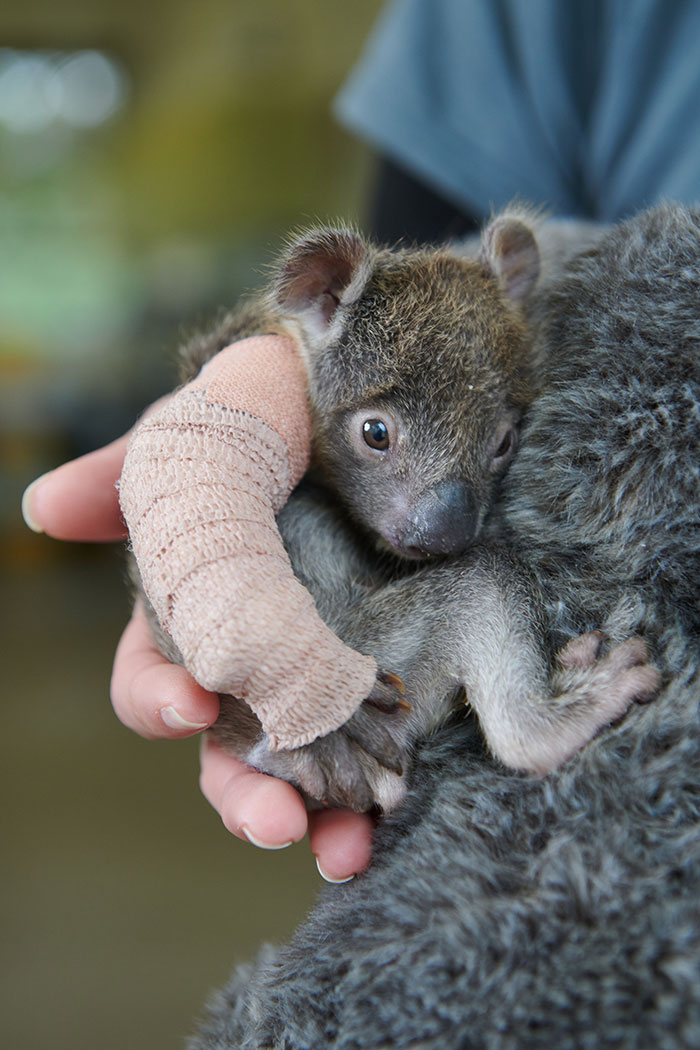 Her several injuries led a veterinarian to make a hard decision to euthanize the mother koala. However, her baby was set to have a more lucky fate.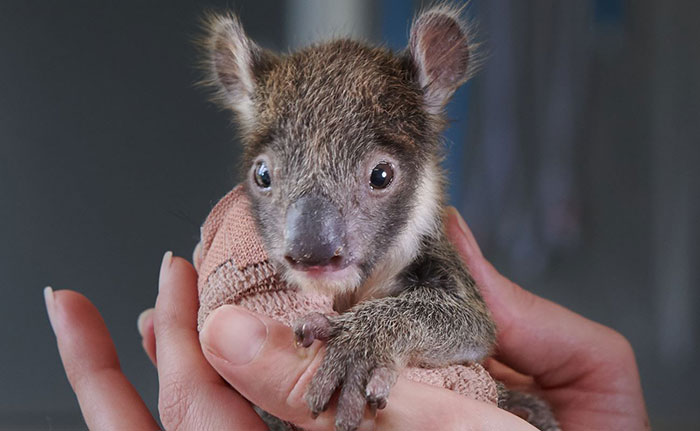 Even though, when the tiny joey was saved and brought to the veterinarians of Werribee Zoo, chances of her survival seemed to be slim.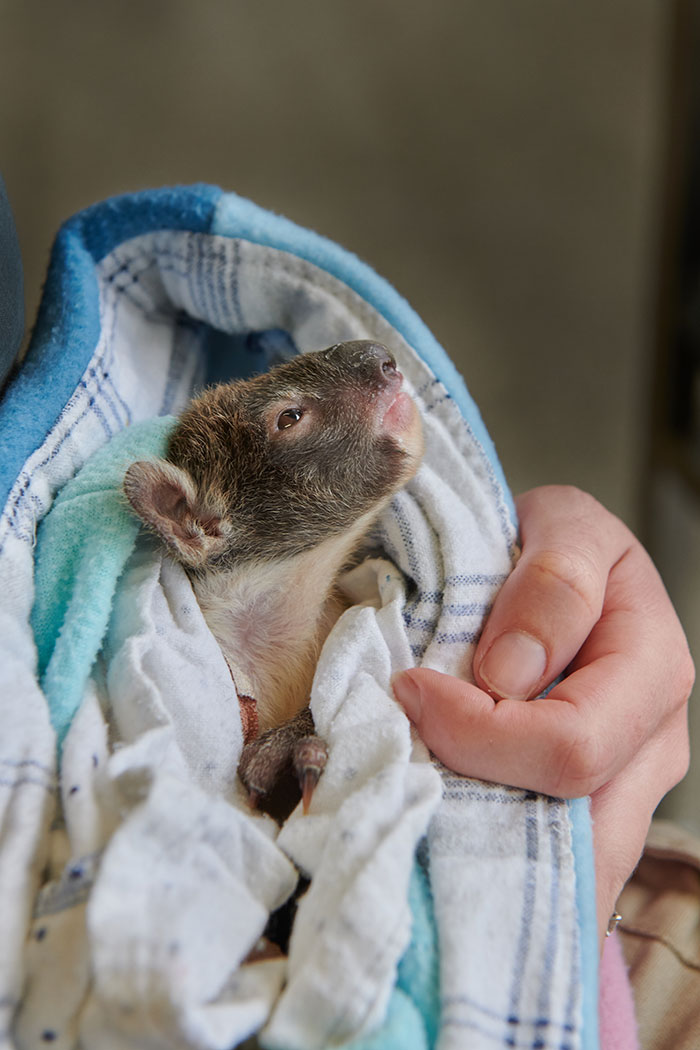 "It was really touch and go when she was brought to us," said Werribee Vet Nurse Jess Rice. "She was just at the stage where she would have been starting to poke her head out of mum's pouch. Joeys that size don't have a good survival rate in care."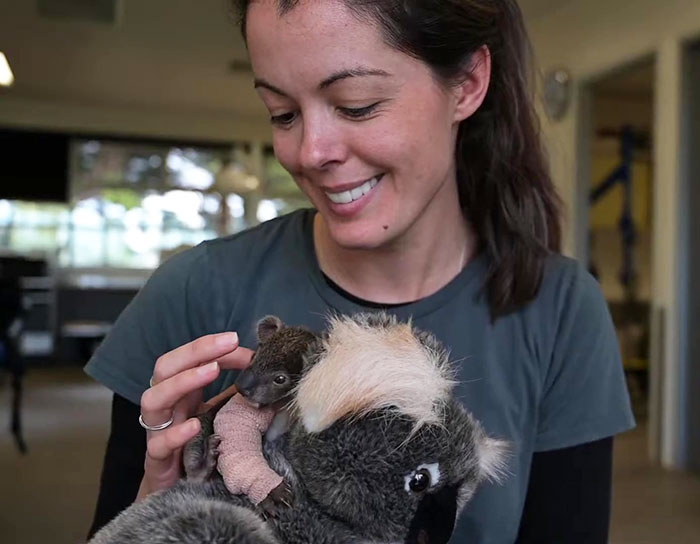 But the carers refused to give up on the adorable animal. An X-ray revealed that the baby has a fractured arm, so vets put on a cute little cast on her limb and proceeded to provide around-the-clock care for her.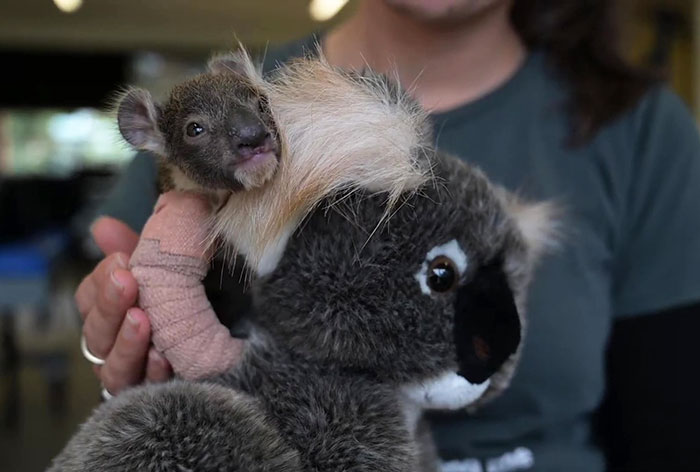 Soon, the baby recovered her strength, gained some weight and was released back to a specialist wildlife carer. "It will be more than a year before she's old enough to be released into the wild, so she needs to be with a carer with the resources to take care of her for that long," Ms. Rice said.
Here's how people reacted