An orphan chimera kitten whose physical appearance seems to have been united with another cat of a different color, leaves everyone who knows him in love, but the most important thing is that he was rescued just in time.
While a friendly family was doing construction work and moving into their new home, they came across two orphaned kittens abandoned on a wall. The family decided to pick them up and take the beautiful duo to Nashville Cat Rescue, a kitten shelter located in the city of Nashville, Tennessee.
KITTY CHIMERA ORPHAN HAS A LOVELY APPEARANCE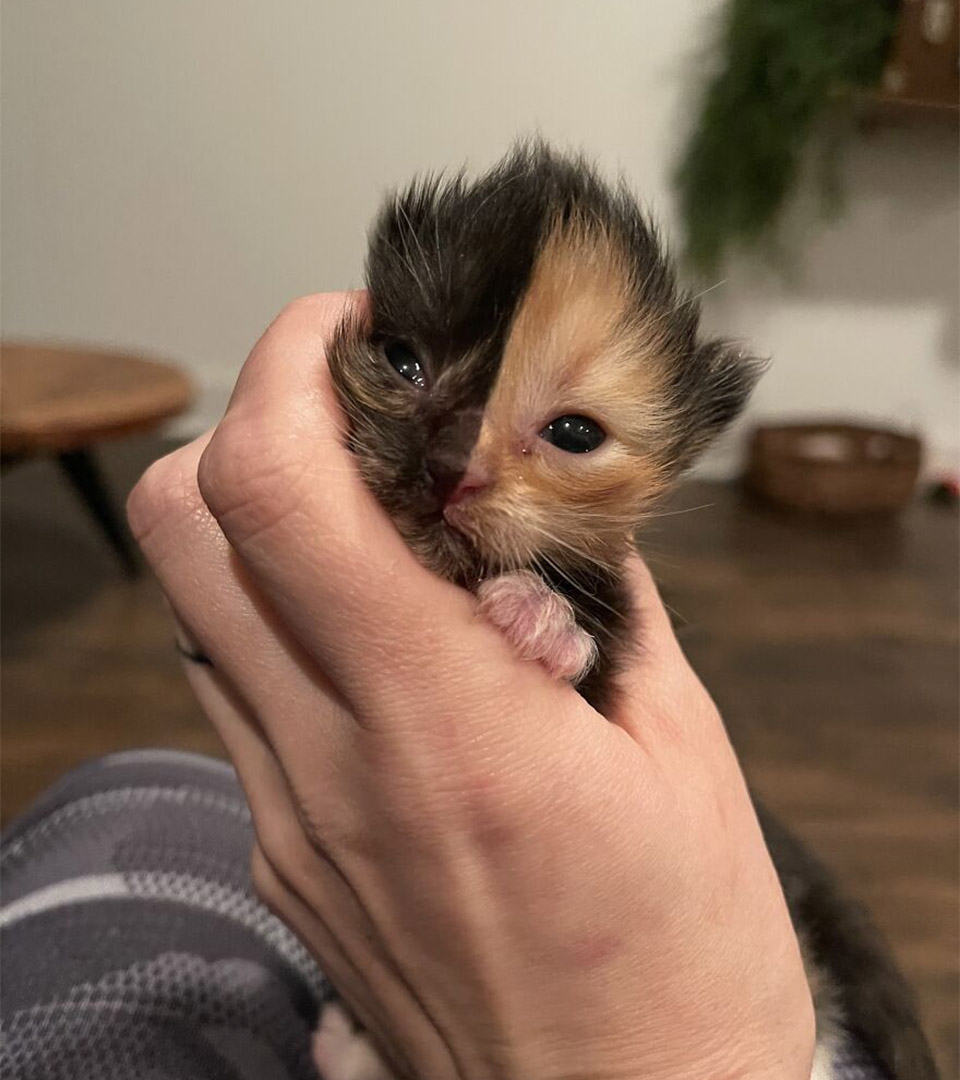 The little ones were only 2 to 3 weeks old, so they had to find a suitable foster home to care for them. Kiki, a foster volunteer at the shelter, found out about the kittens and volunteered as a foster mother, as she had the right help at home.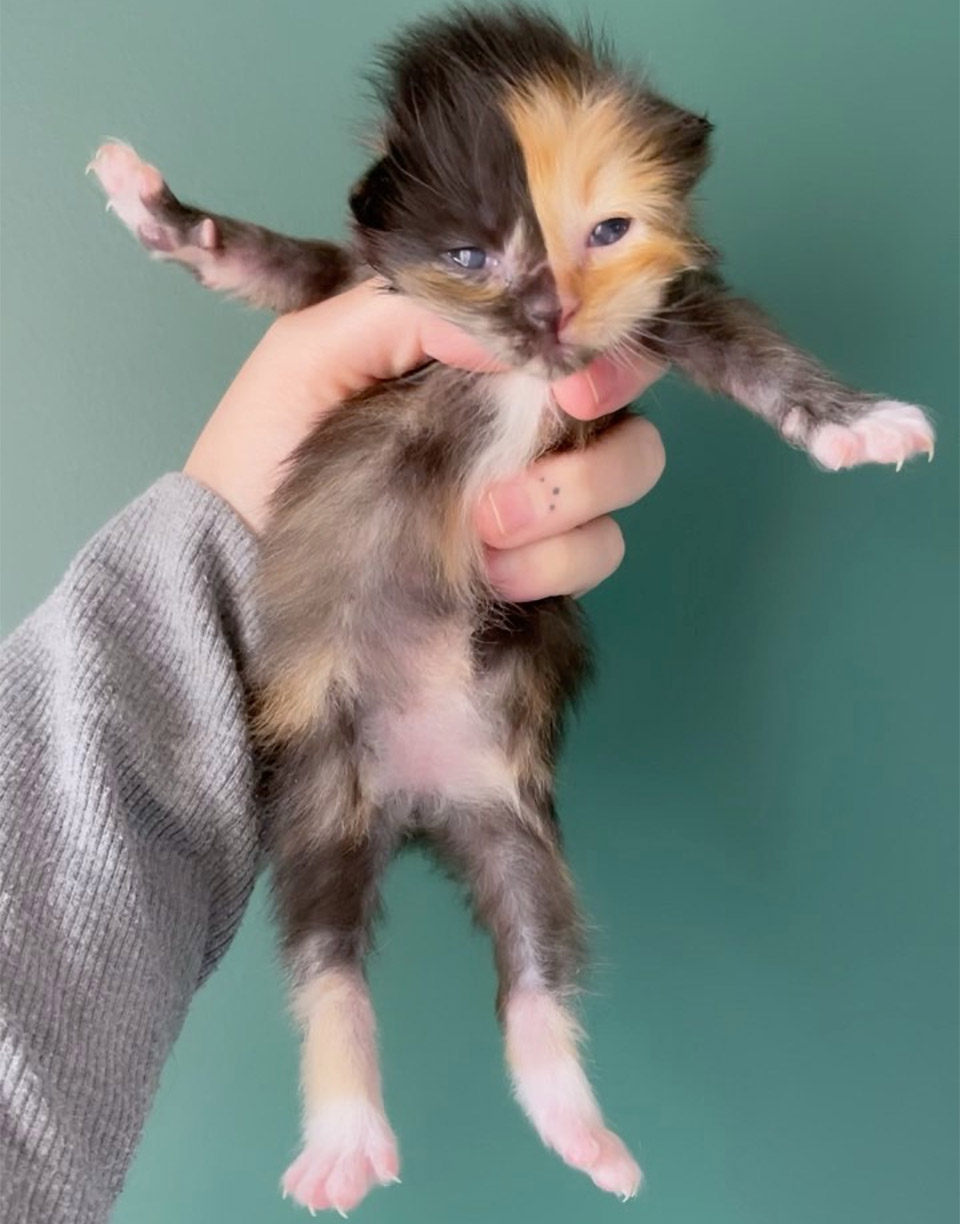 The volunteer had recently taken in two pregnant cats who had already given birth, so she thought they were the perfect foster mothers. Both adult cats arrived at the foster home after being rescued from a colony of cats that roamed the Greater Nashville area.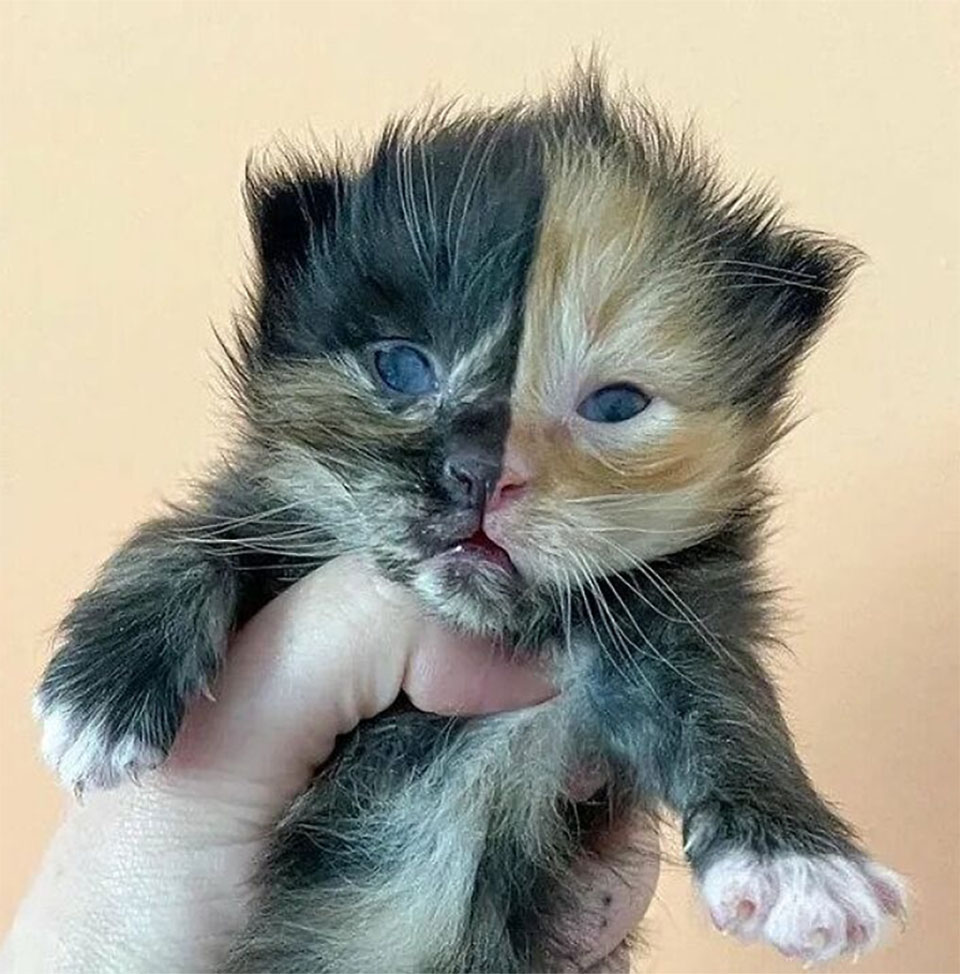 A family that was working to help the cat colony, determined that this pair was very friendly and, in addition, they were pregnant. They then contacted the shelter to deliver both cats named Pickle and Olive, they knew they would be safe there.
But the family made several recommendations; between them, they asked that both cats should remain together, even when the moment of their final adoption came.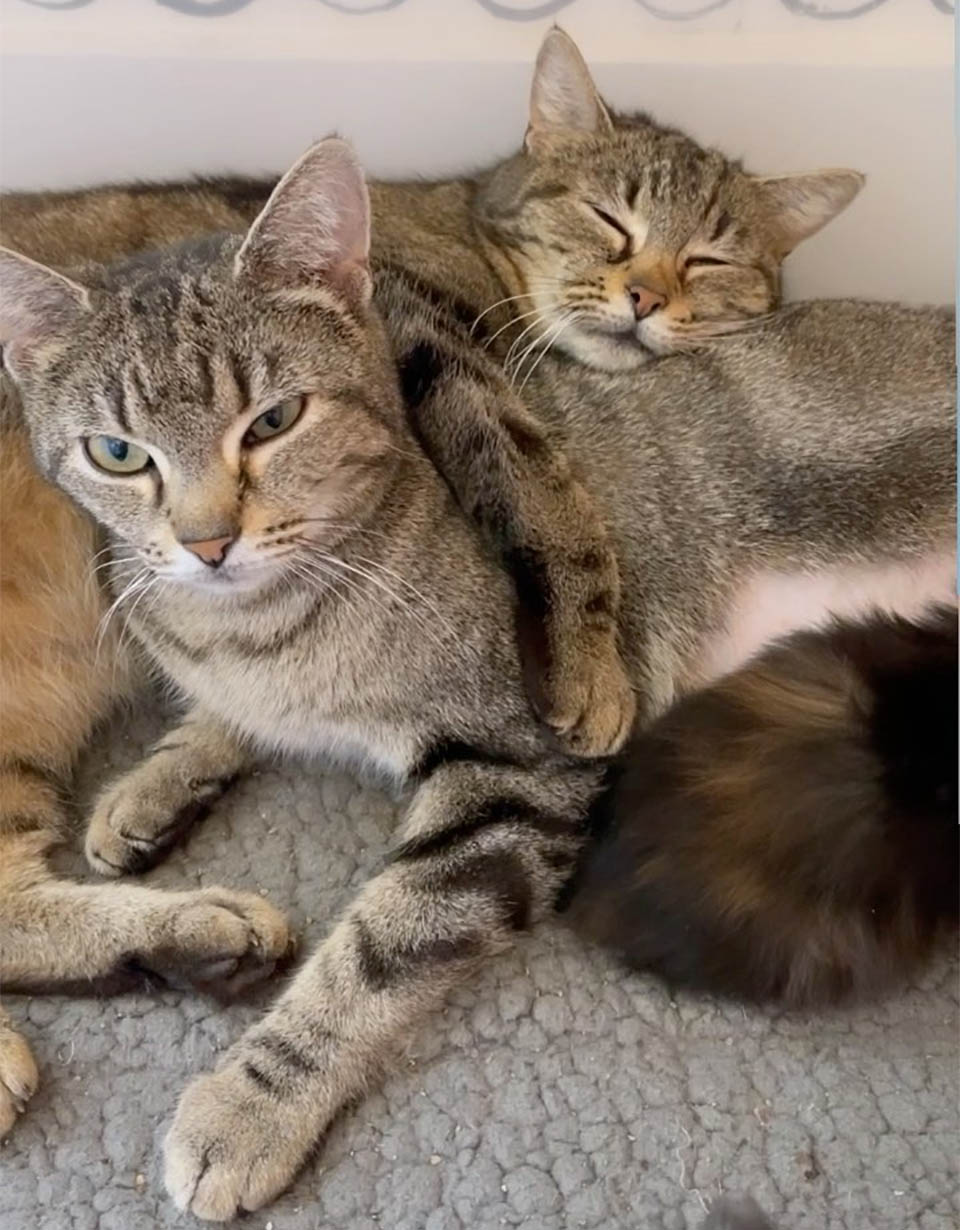 The foster mother paid them a lot of attention, and although they were very shy at first, little by little they came over to say hello with little grunts. What they made clear from the beginning is that they felt safe staying together, which is why they were rarely seen apart.
The woman did her best to gain their trust, wanting to make sure that when the babies arrived, they were comfortable and accepted her help.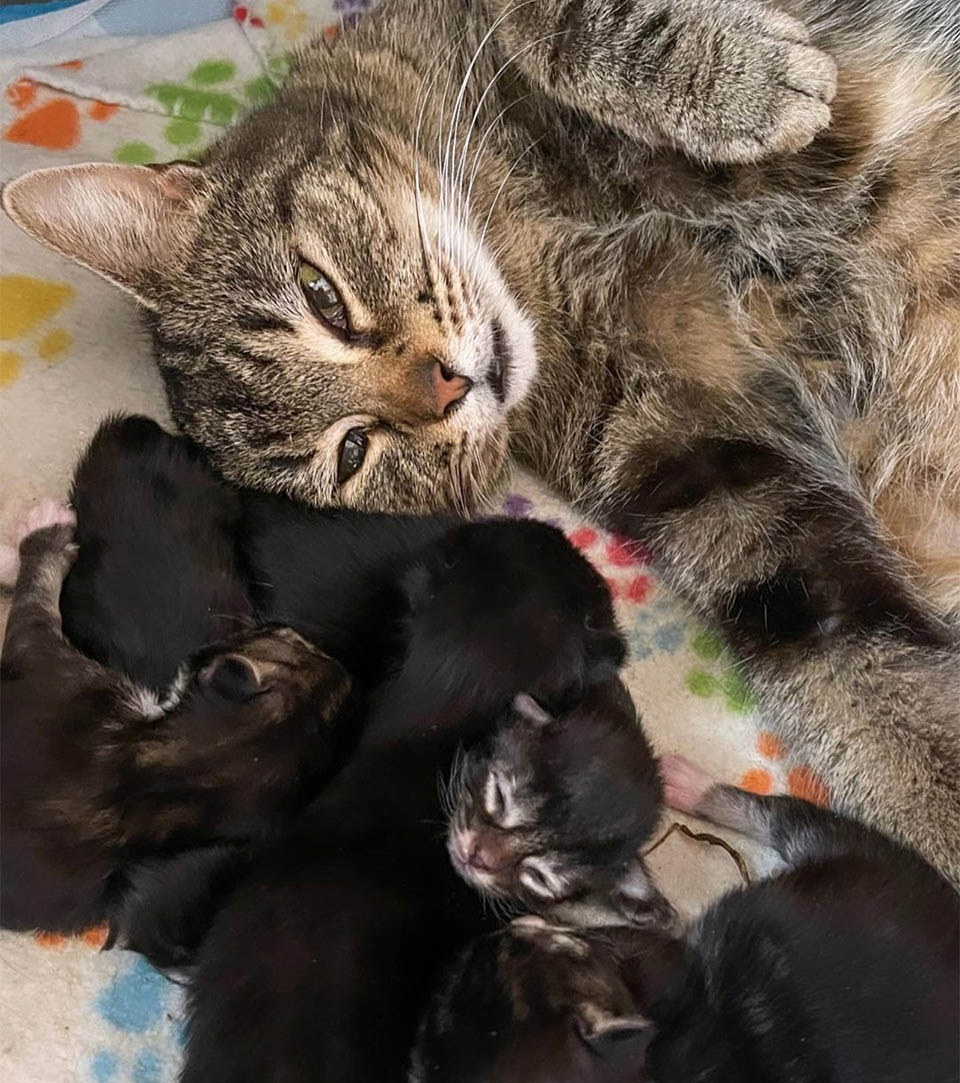 Pickle was more trusting than Olive, she was often petted, and due to fate, she gave birth to 6 beautiful kittens first. Unfortunately one of her kittens did not survive, but she was dedicated to the work of a responsible mother and kept with her babies all the time.
Olive just watched what her foster sister was doing from afar, and every now and then she would walk by the corral to see what was going on.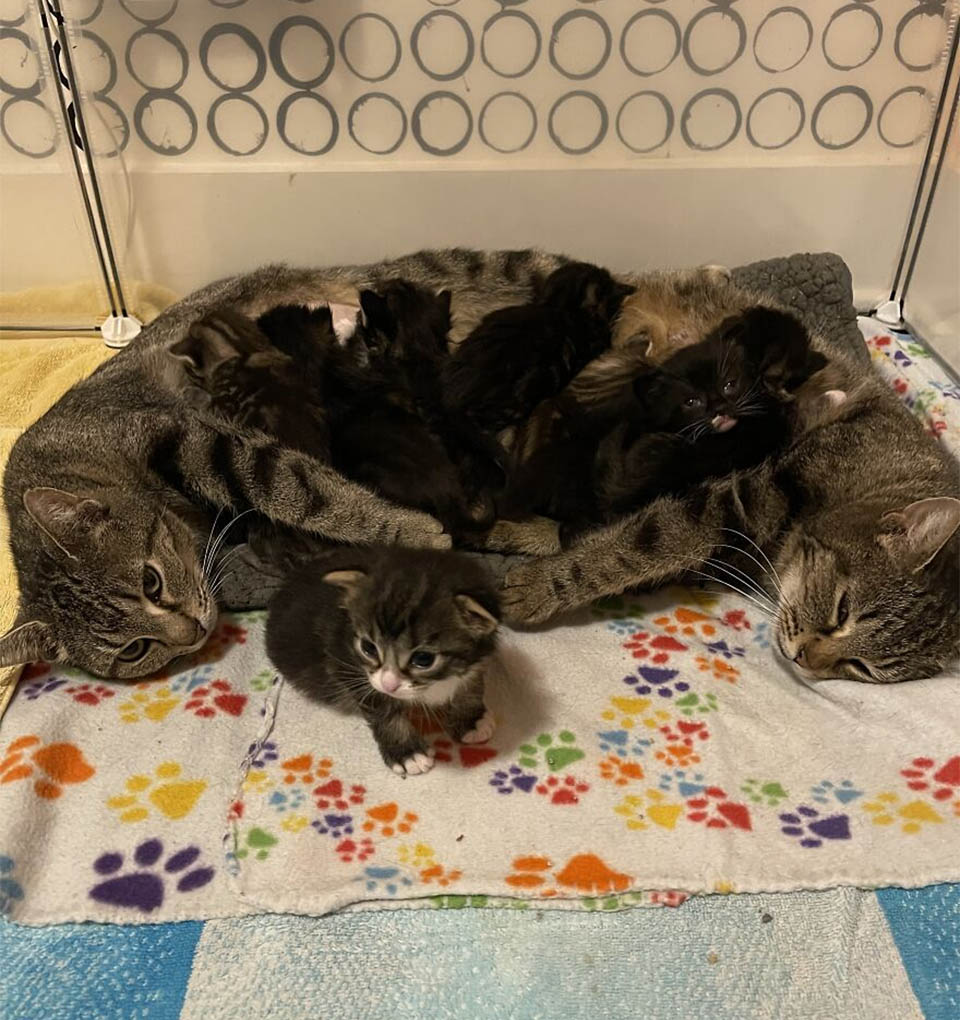 After a while, Olive entered the pen and spent time with the kittens, she began to take care of them as if they were also her children. A week later, Olive gave a big surprise, she finally had her first kitten and, 24 hours later, she had a second baby.
Olive's delivery was strange, so Kiki took her to the vet and she underwent an emergency cesarean section that saved her life.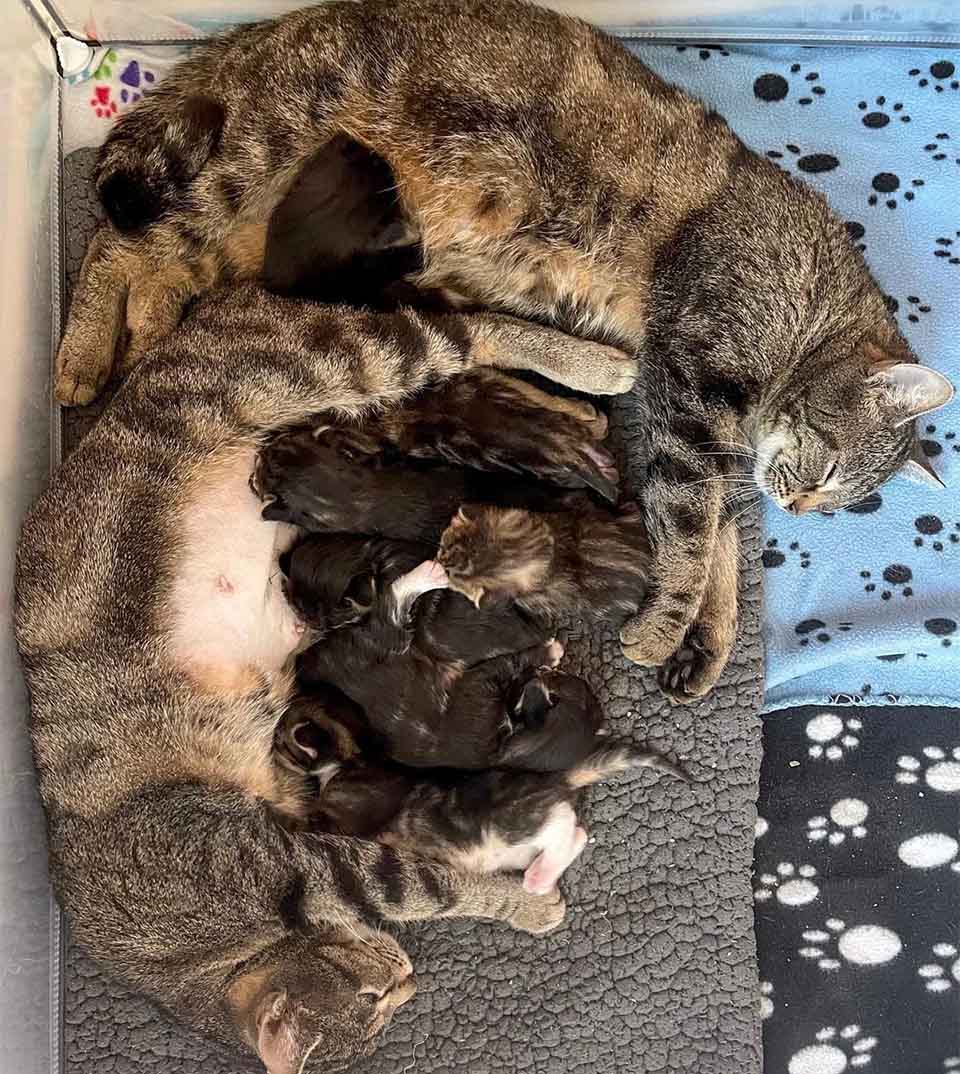 The kitten had another baby in her womb, but without vital signs, thanks to the good work of the veterinary doctors, Olive was able to continue with her maternal work. Despite all the difficulties, Pickle and Olive have always been known for being the best mothers, which is why they were perfect to adopt the orphan duo.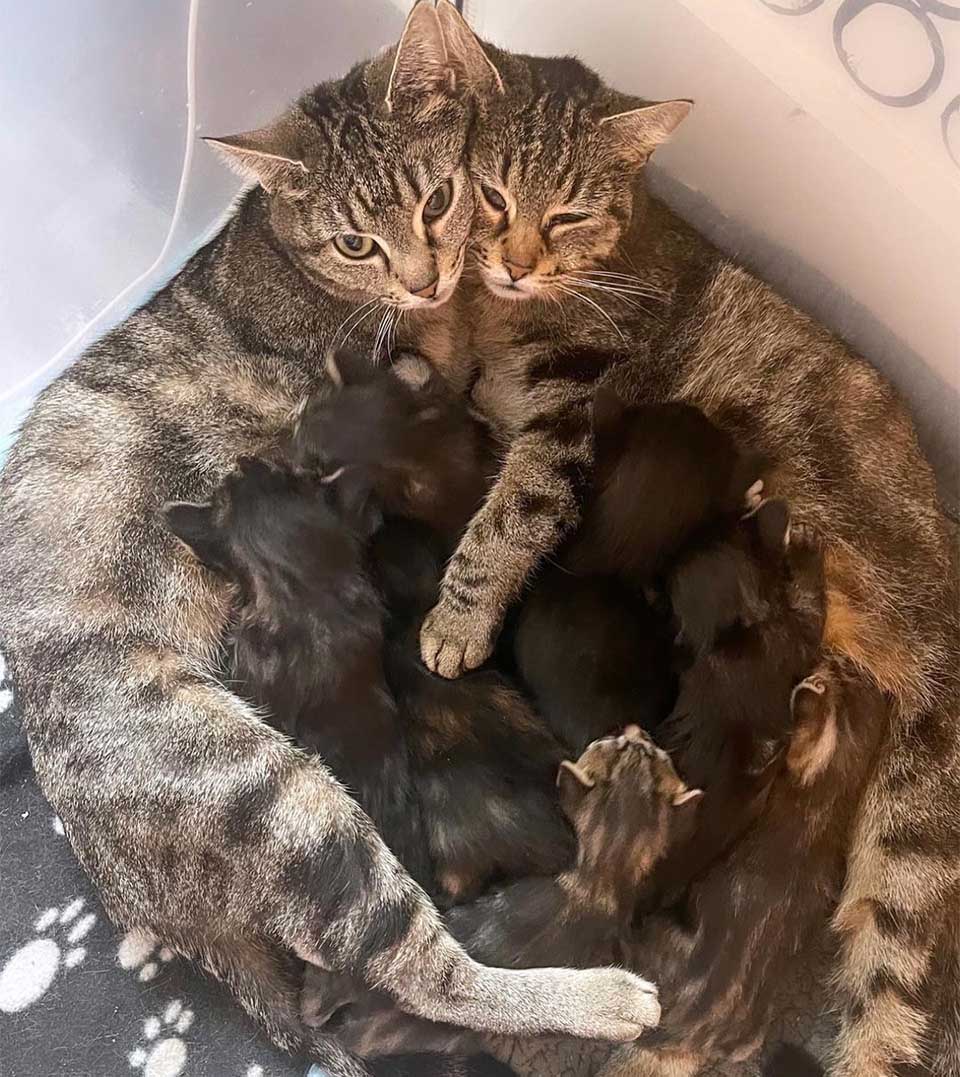 The family that rescued the Apricot and Pretzel kittens argued that they waited a while for their mother to return, but she never returned. At that time, everyone knew that the most important thing was to be able to get a feline adoptive mother who would accept them, who could nurse and care for them.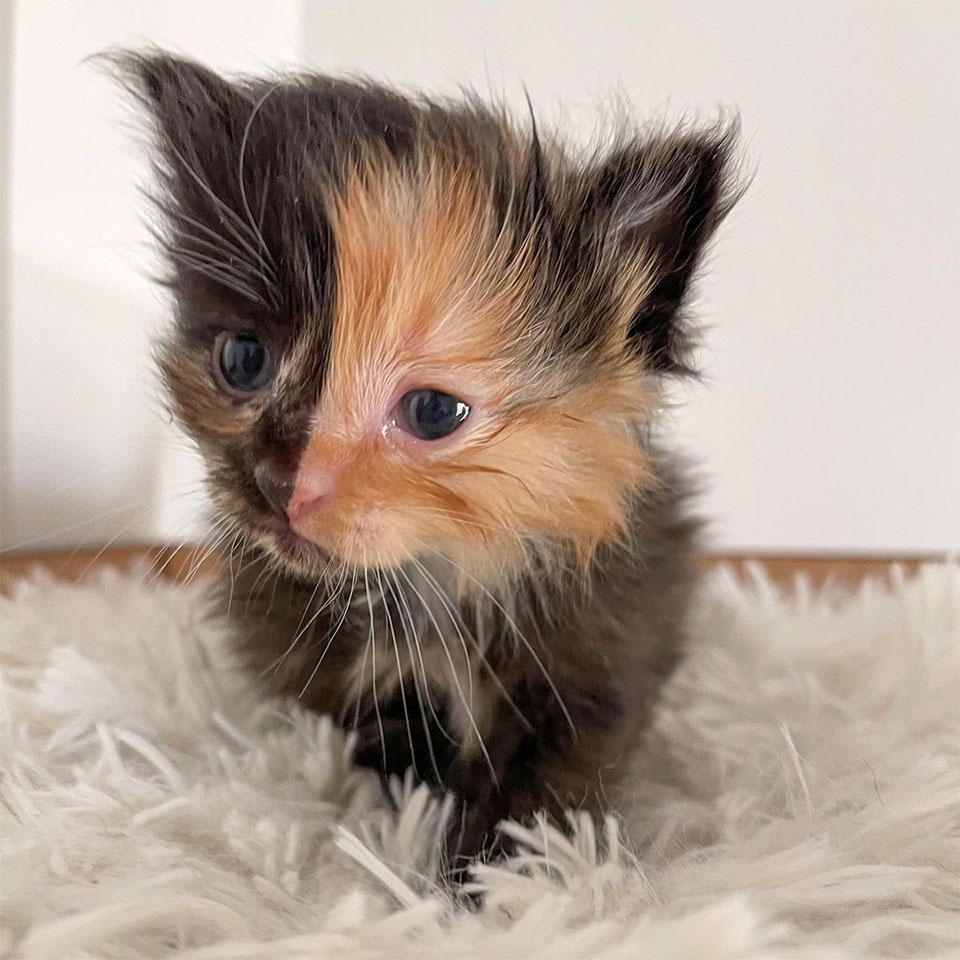 The beautiful pair of kittens were brought to Olive and Pickle's nest, and thankfully they both instantly fit into the family. They both seem to feel as if they have always been part of this family and their adoptive mothers love them as their own children.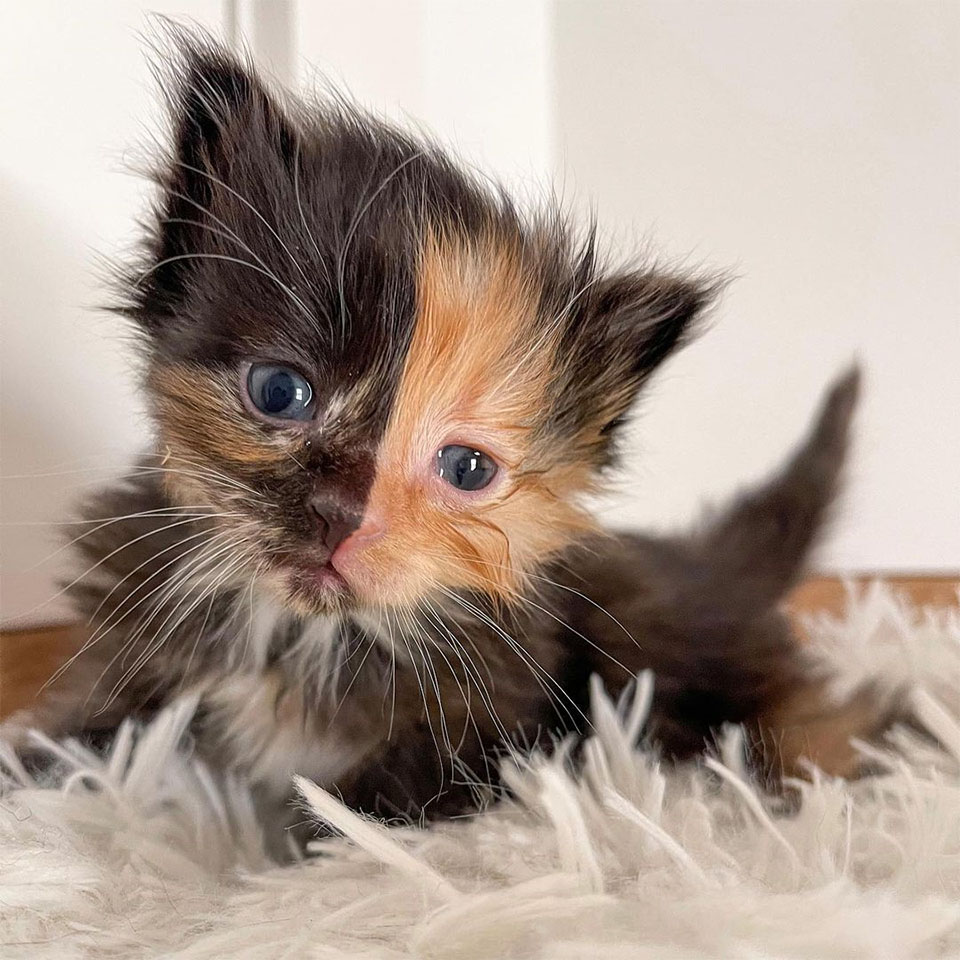 Apricot is the kitten that attracts the most attention, because its unique and unusual appearance makes everyone fall in love just by looking at it. Its rare natural occurrence is due to the fact that it is a genetic chimera cat, but the most curious thing is that it seems to have two faces.
However, what is really worth noting is that thanks to some good-hearted people and their adoptive mothers, he can get a second chance.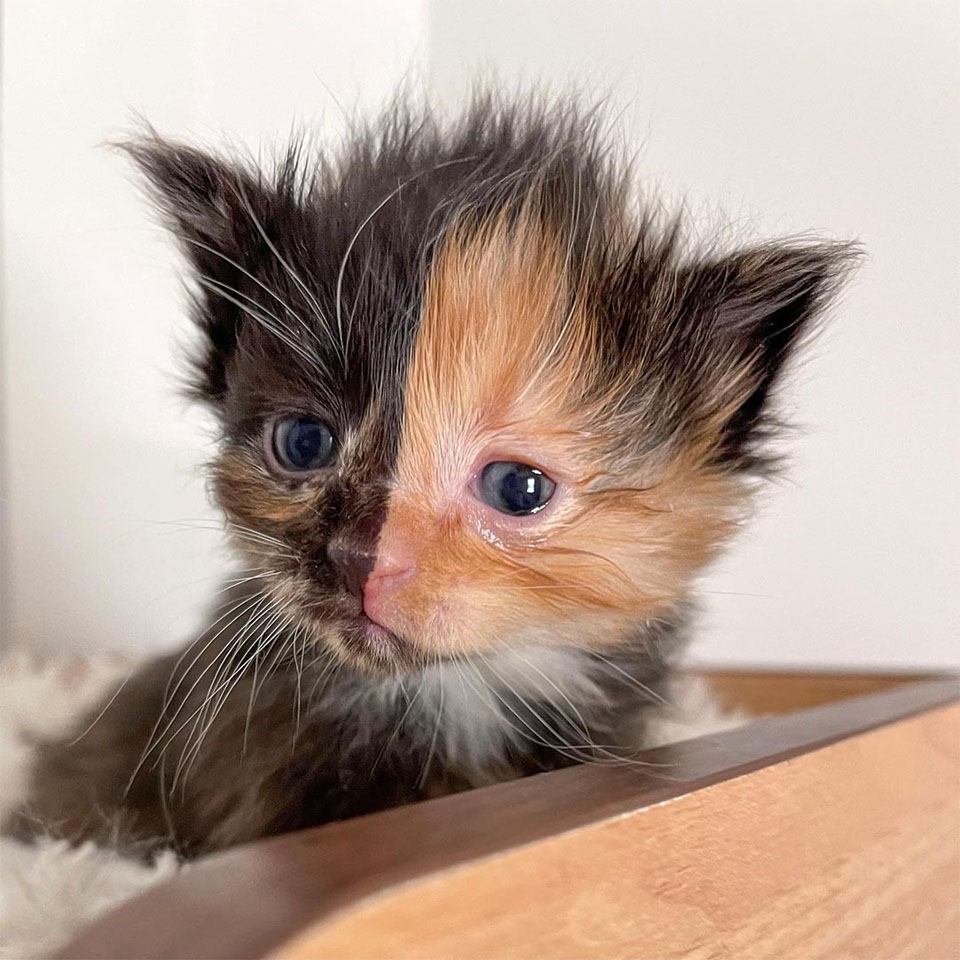 Soon, the adult female cats and kittens will be ready to be adopted and start a new chapter in their life.