A little newborn kitten who was rejected and abandoned by his feline mother, was fortunately rescued just in time and now he is enjoying his new life showing all his gratitude with many purrs.
A man named Brent, who regularly cares for the wild cats in his neighborhood, decided to contact Caroline Grace, a Saving One Life foster volunteer. The intention was to inform him of a small newborn kitten that urgently needed to be bottle-fed.
Brent had the little boy less than 24 hours old in his care, but he knew it was a job for an expert foster care person.
NEWBORN KITTEN IS RESCUED ON TIME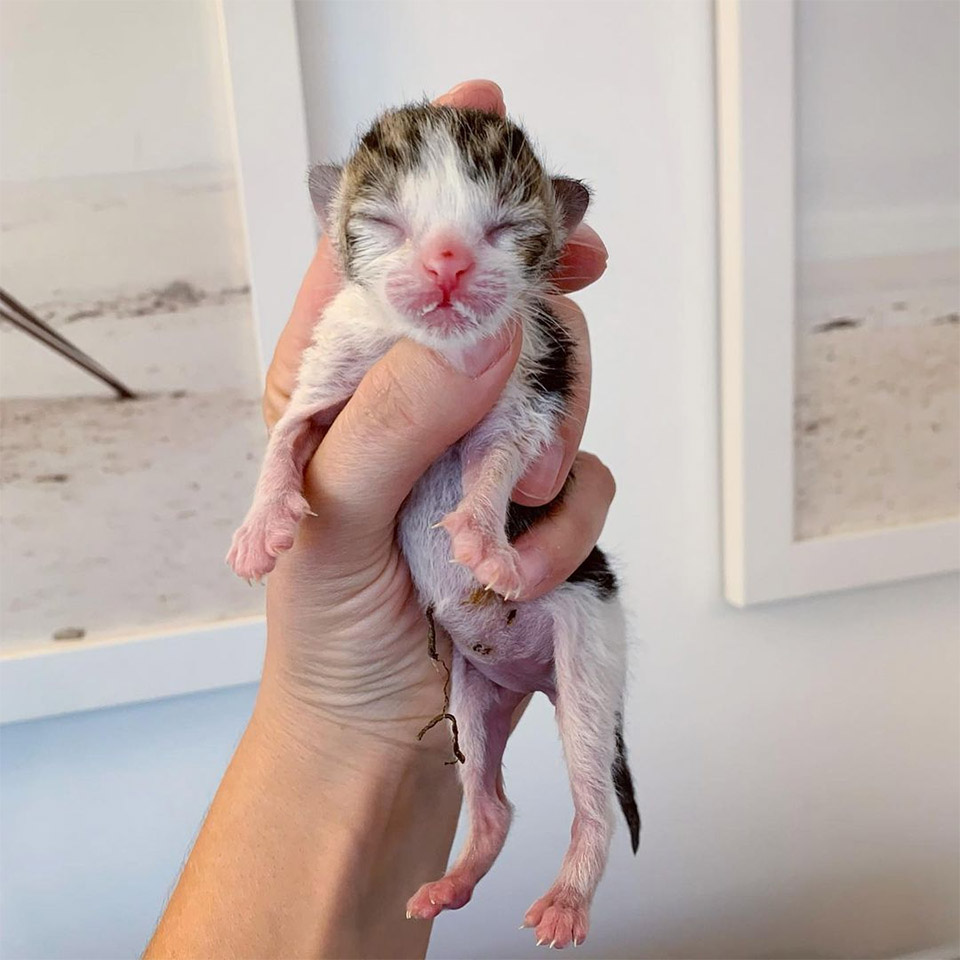 The man had built a shelter so that a wild cat that had given birth would have a safe place to raise her babies. But when the mother cat moved her babies, leaving one abandoned, Brent waited to see if she would come back for him, but this did not happen.
The man put the abandoned kitten in the nest to be with his family, but was surprised when his mother pushed him away.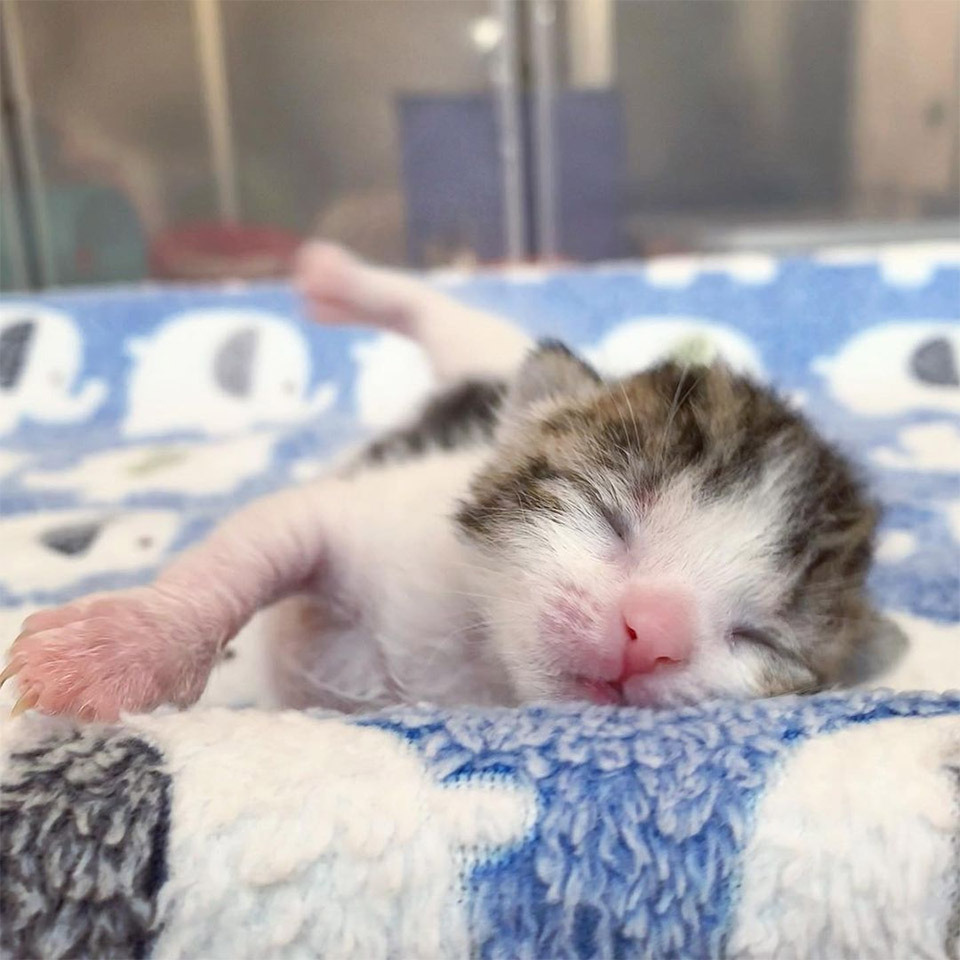 Caroline told Love Meow:
"She rejected the baby once more and put him back in the cold."
Brent knew he had to do something to help him and decided to take the kitten home to warm him up and get professional help from Caroline.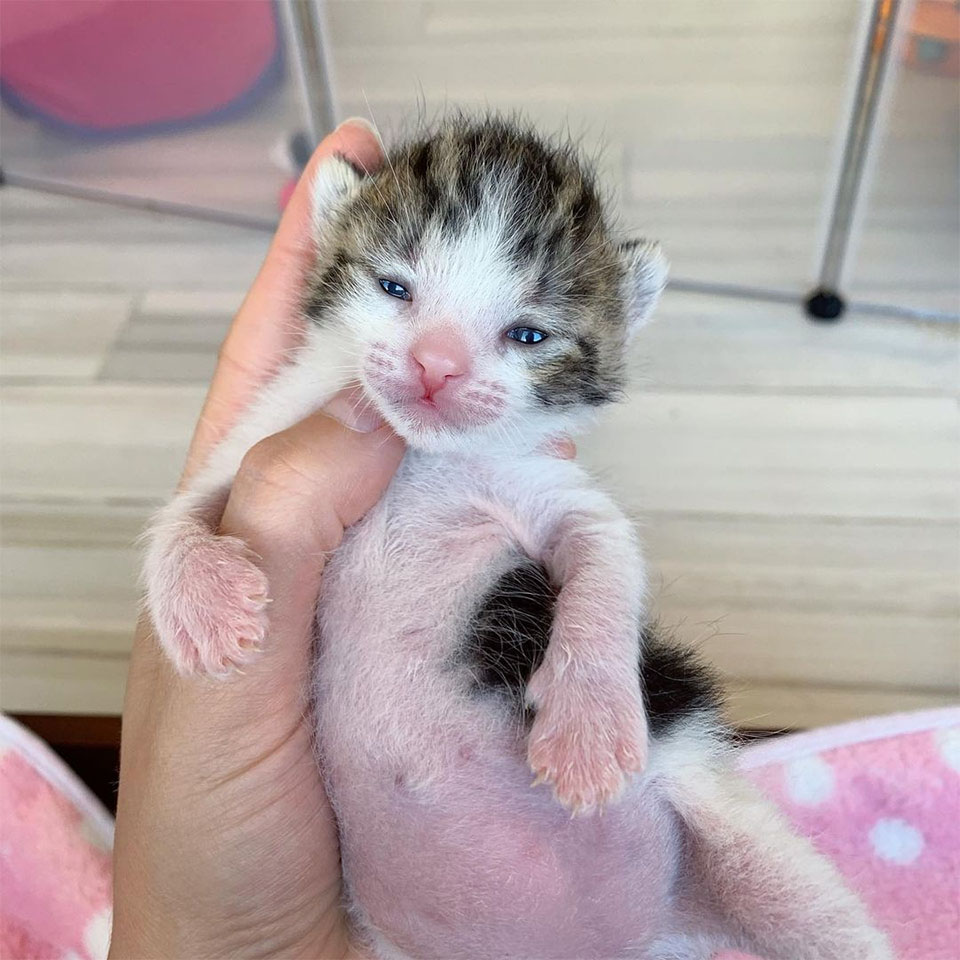 Caroline added:
"Newborns are very fragile, when it came to me, the kitten was hypothermic and not responding."
The woman claims that she spent the first day working very hard to warm up the kitten they named Toby, so that she could then feed him and give him the proper attention. But even when he regained his body temperature, little Toby was still too weak and could not hold onto the bottle to feed himself.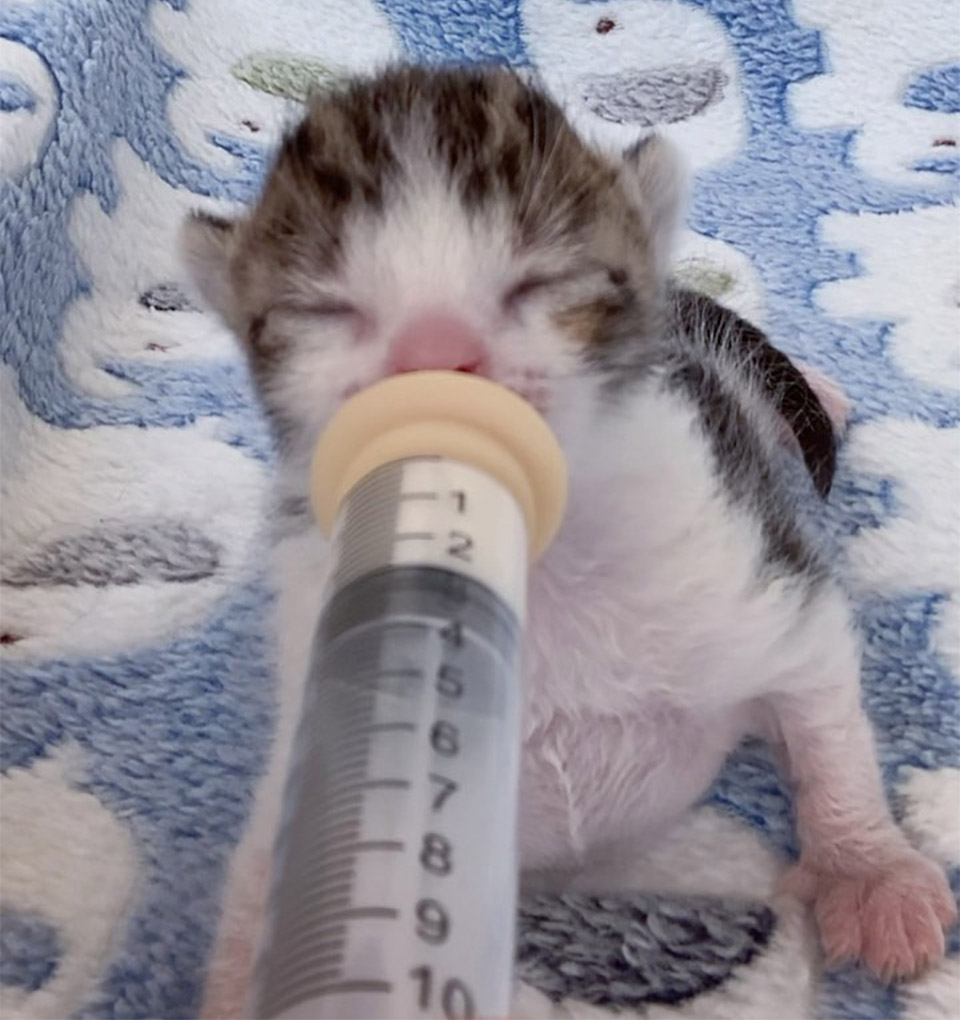 So Caroline implemented a strict intensive care protocol and began feeding the kitten via tube for the next three days.
By the fourth day, Toby appeared to have begun to thrive and was able to gain enough strength to feed himself.
Caroline commented:
"He began to get stronger and healthier every day and his personality began to flourish. At just five days old, he started purring. He purred after every meal as he held it.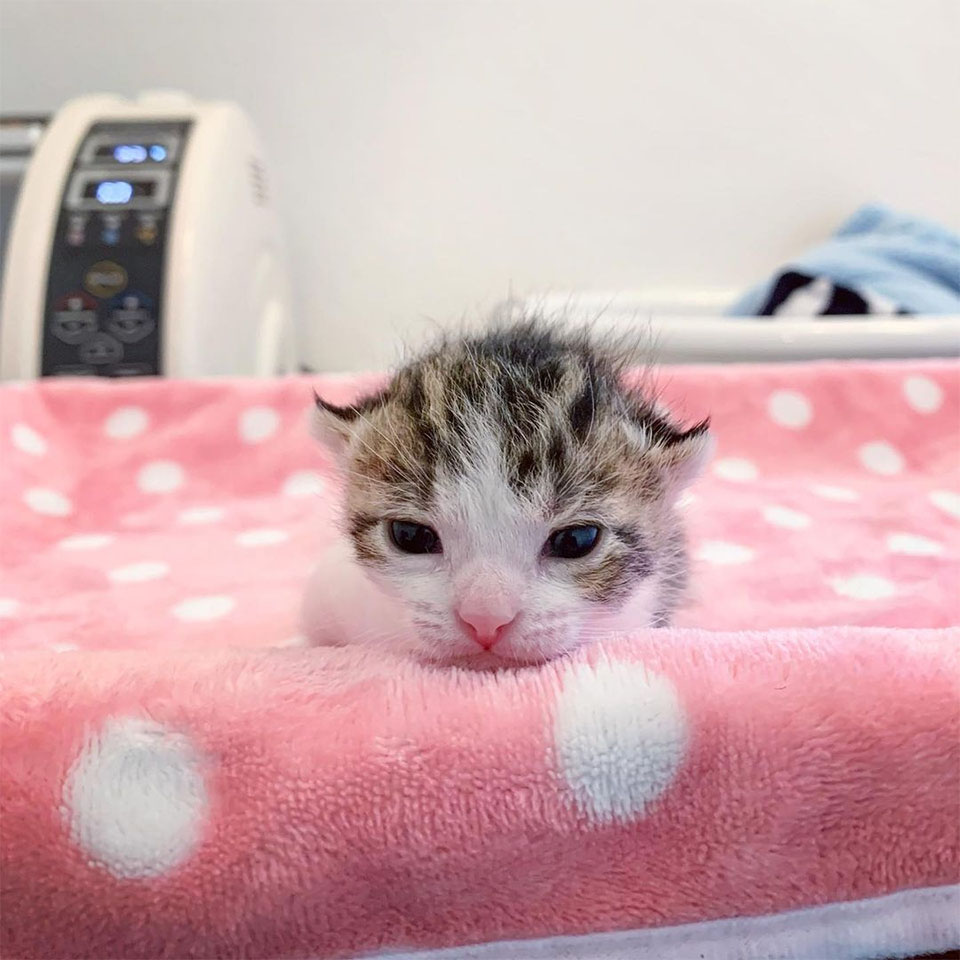 Even though he was very small, Toby seemed to have a very powerful purring motor, which he fired up every time he was touched. Toby ate his food like a champion and, after each meal, he would turn his back to have his tummy caressed.
Bu gönderiyi Instagram'da gör
The little kitten was very happy to receive attention and love, and it seemed that the affection of his foster mother was never enough. When he was 11 days old, Toby widened his eyes and took a look at his surroundings and home for the first time.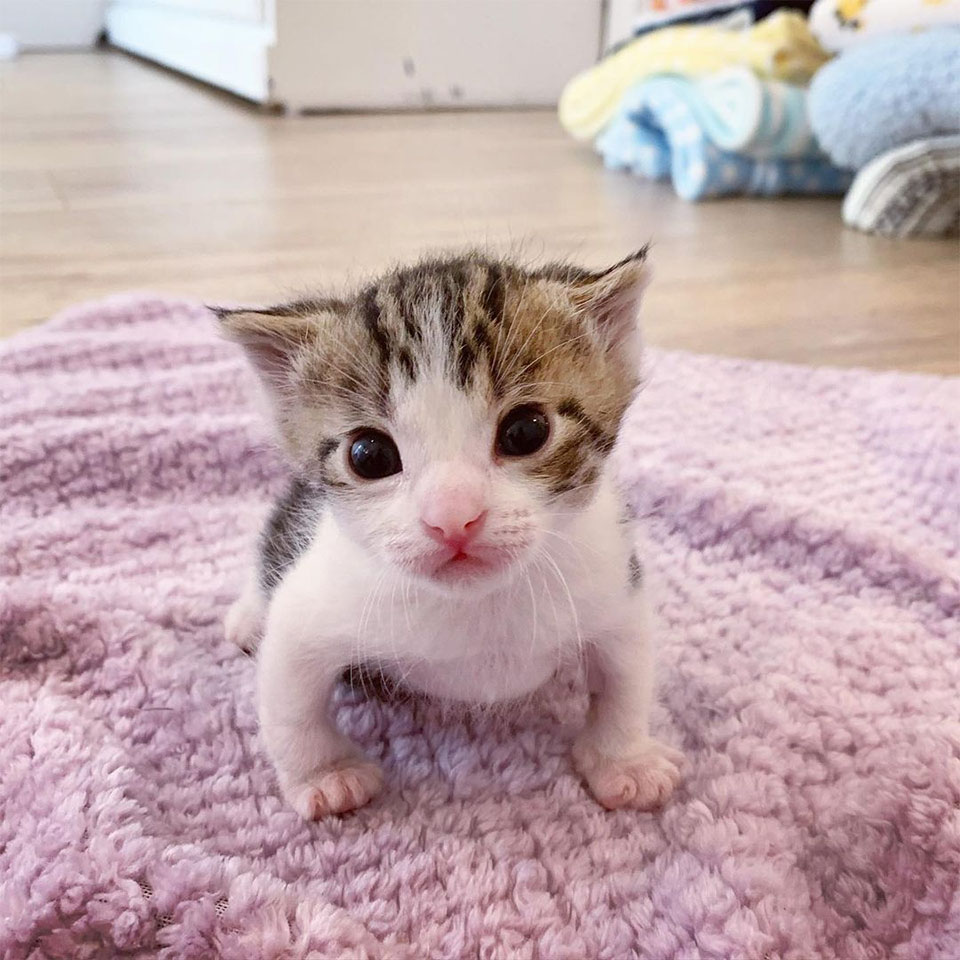 Caroline said:
"He crawled around and even poked his head out to investigate what was going on around him."
Ever since he discovered his powerful purring engine, he has used it to attract attention and demand to be hugged and carried around the house.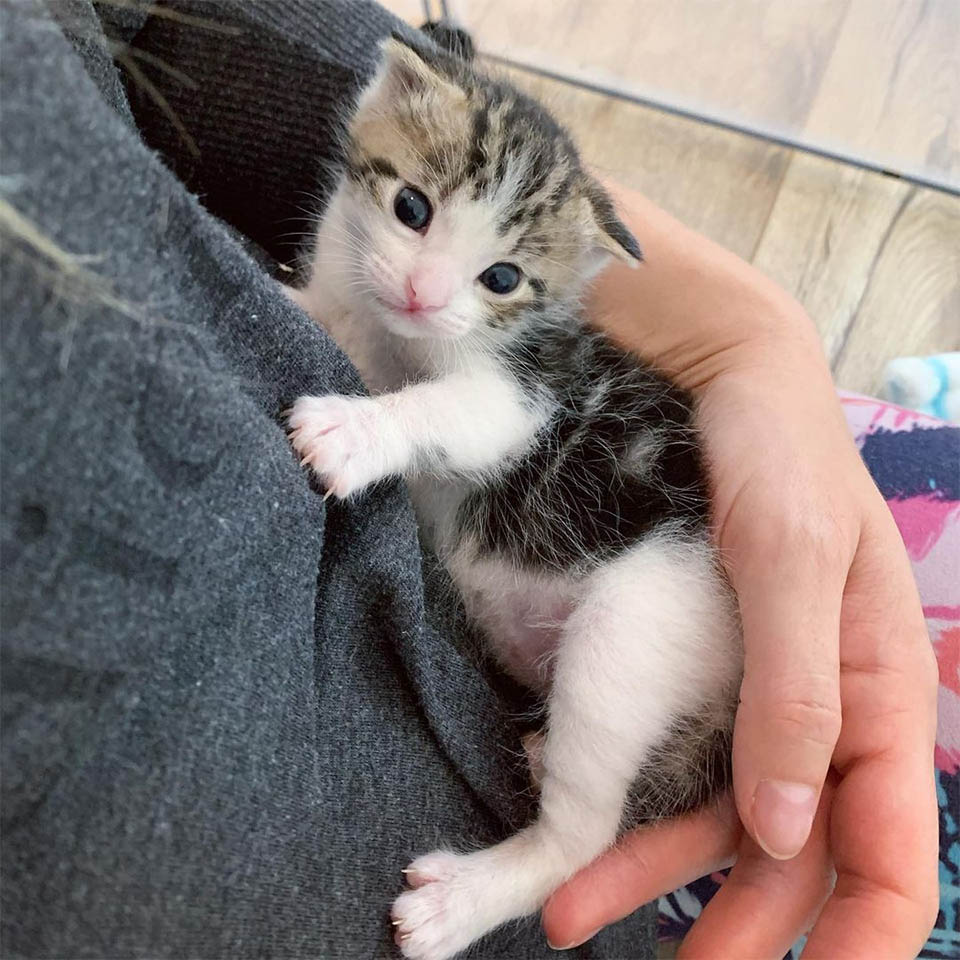 Toby has become very curious and adventurous, now that he has the strength to walk, and explores every corner of the house.
Although he still needs to improve his balance, with his convincing gaze he manages to get everything he wants, it's just a matter of staring at his humans.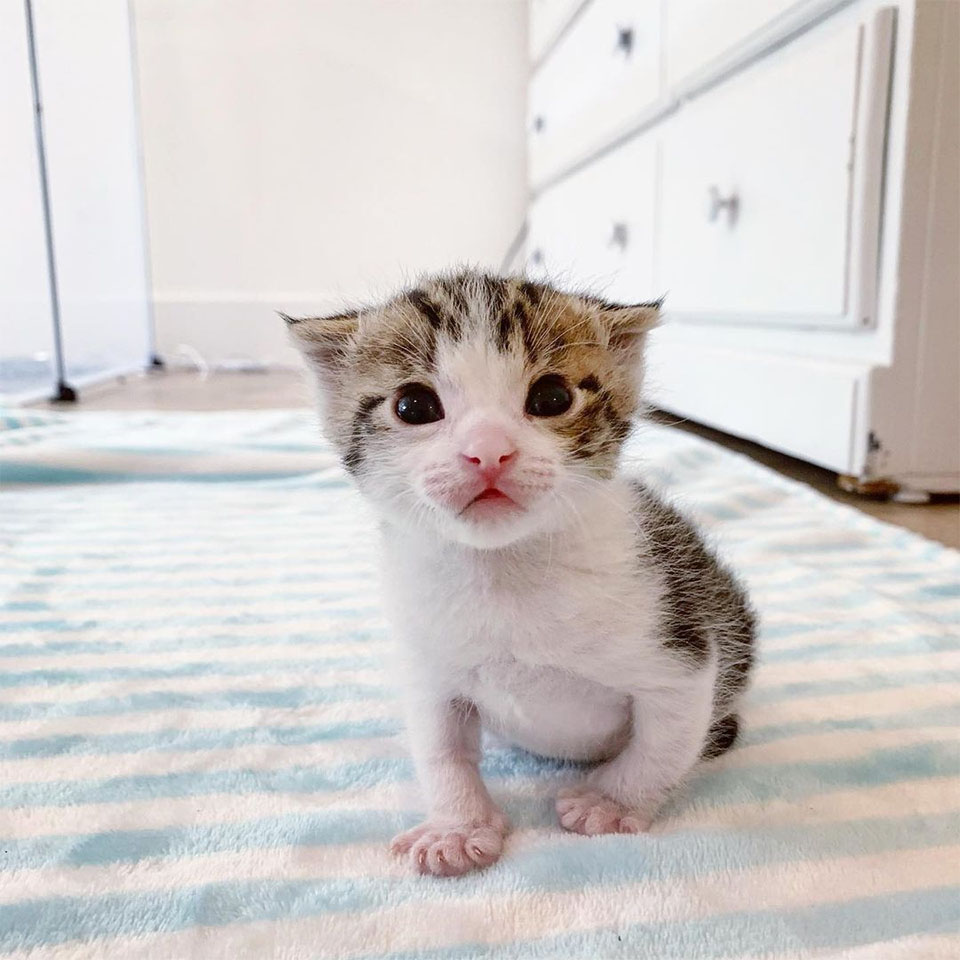 Caroline commented:
"At 3.5 weeks of age, he is still constantly purring. He loves to be held and kisses on his face. He's starting to get more playful as he discovers toys and their surroundings.
He loves spending time with his foster mother and whenever he needs something, he lets her know with a cute look and lots of meows.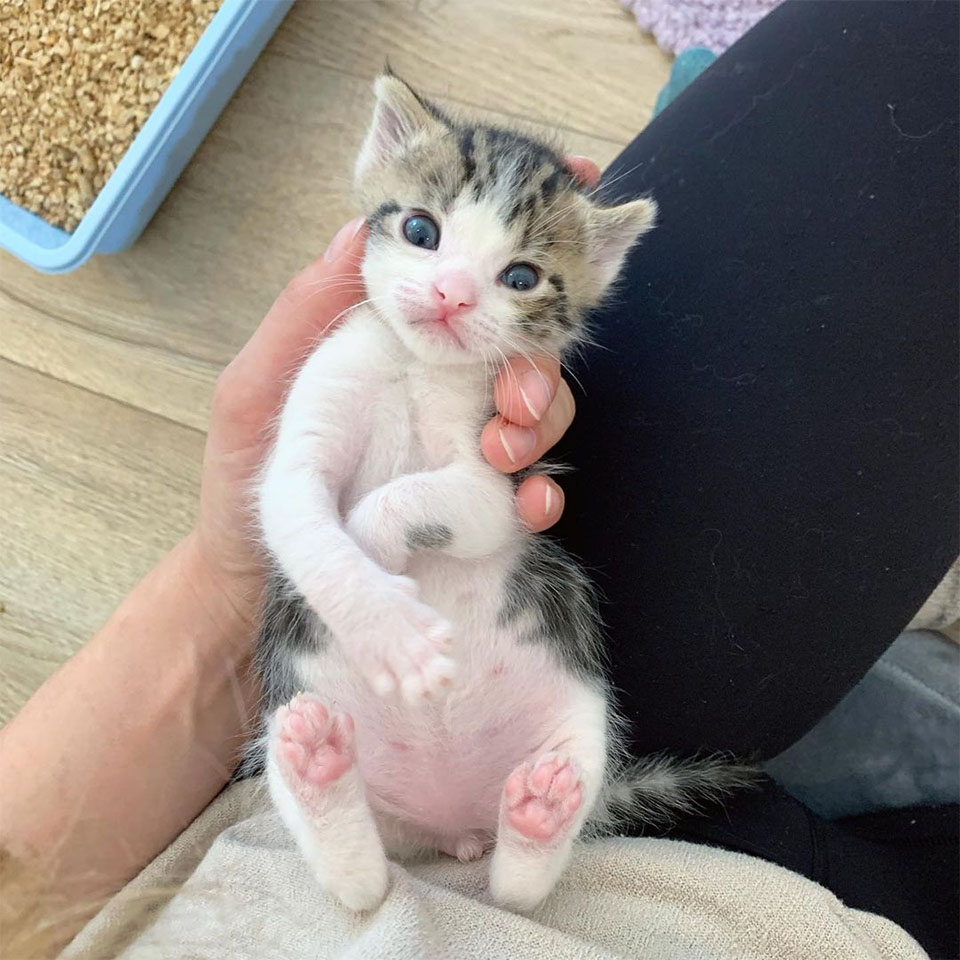 Toby has made incredible progress, he has become a healthy and strong cat, but he likes to be on Caroline's lap to pet her. The woman claims that Toby loves to look her in the eye; every time he eats he turns and looks at her, and she gives him massages that cause a lot of purring.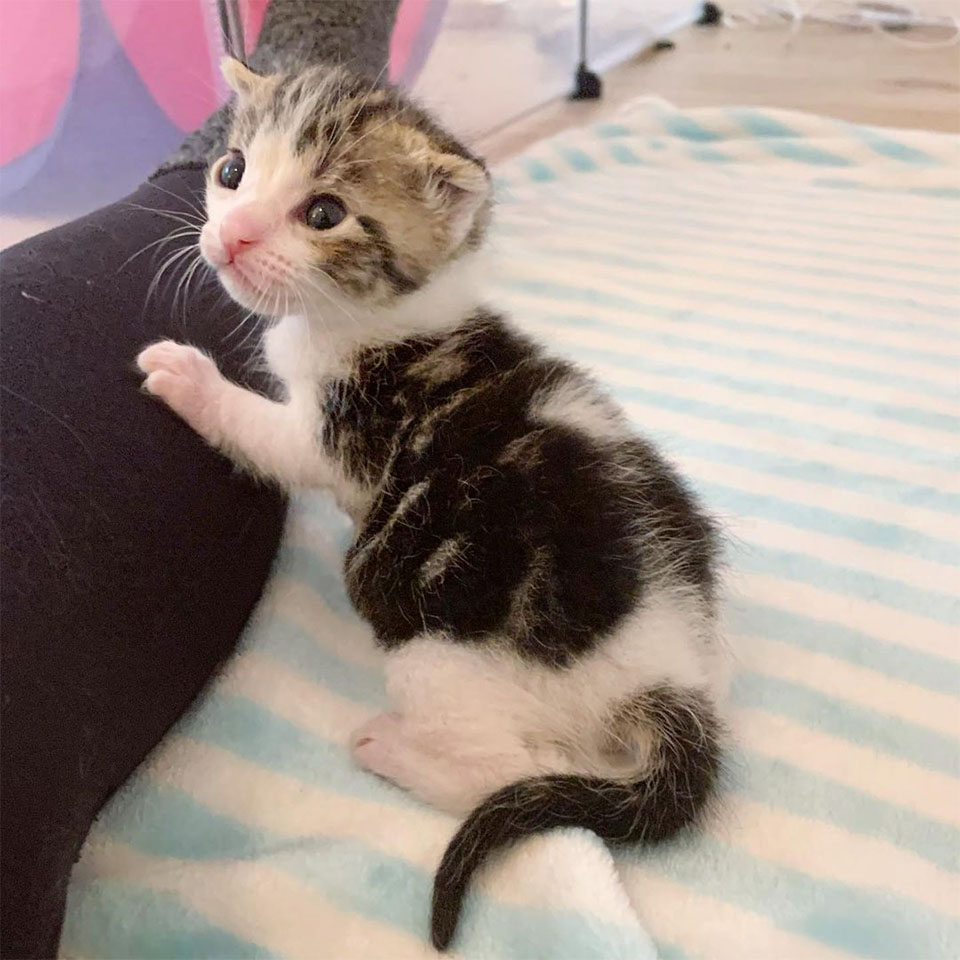 Caroline added:
"It's lovely to see him discover things for the first time like toys, the litter box and how to climb. He is a very sweet and affectionate boy, whoever adopts him will be very lucky.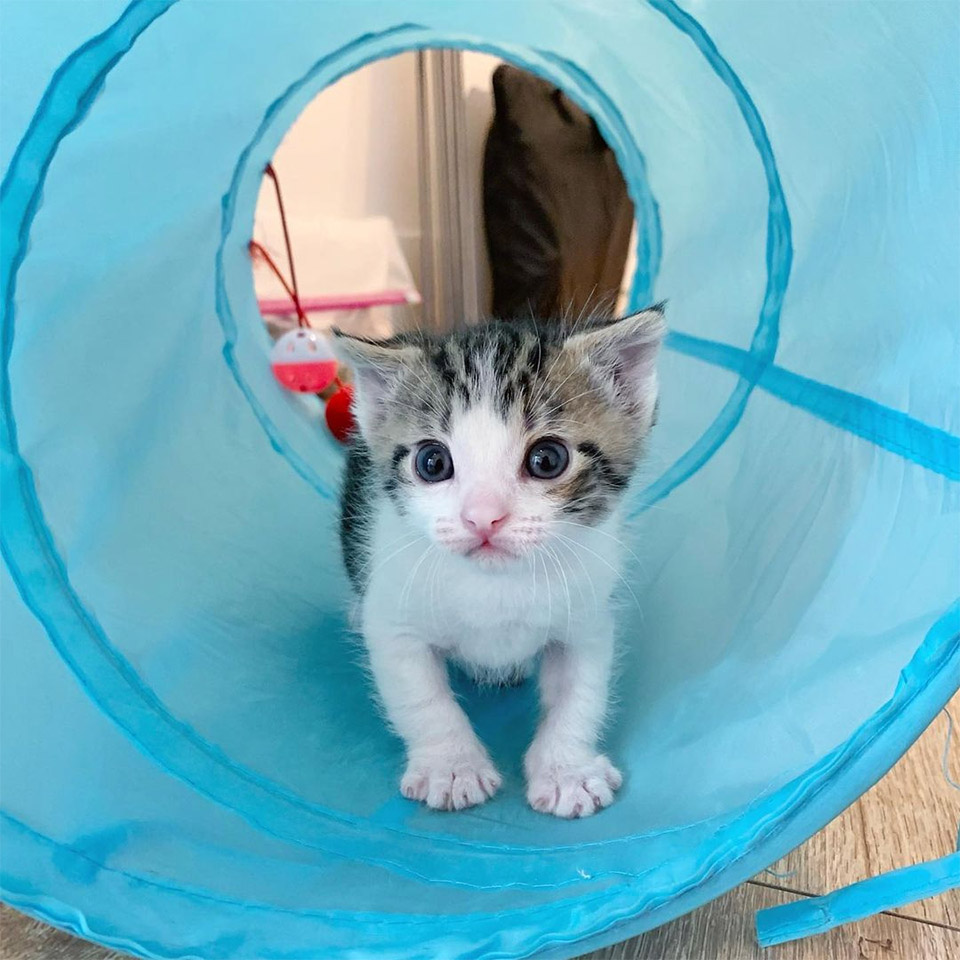 After a difficult start in life and being practically saved from a sad end, Toby is now enjoying his comfortable new life.