A kitten rescued in Boston was adopted by Christina Viscusi, with the goal of providing him with a forever home. Quickly, the two created a very special relationship, usually taking walks around their beautiful neighborhood every day.
Since the woman took her first walk with her kitten named Sophie, they observed a neighboring cat who was watching her every move.
Apparently, ever since the cat named Scottie saw Sophie for the first time, he fell completely in love with her.
NEIGHBOR CAT COMES TO GREET THE CAT OF HIS DREAMS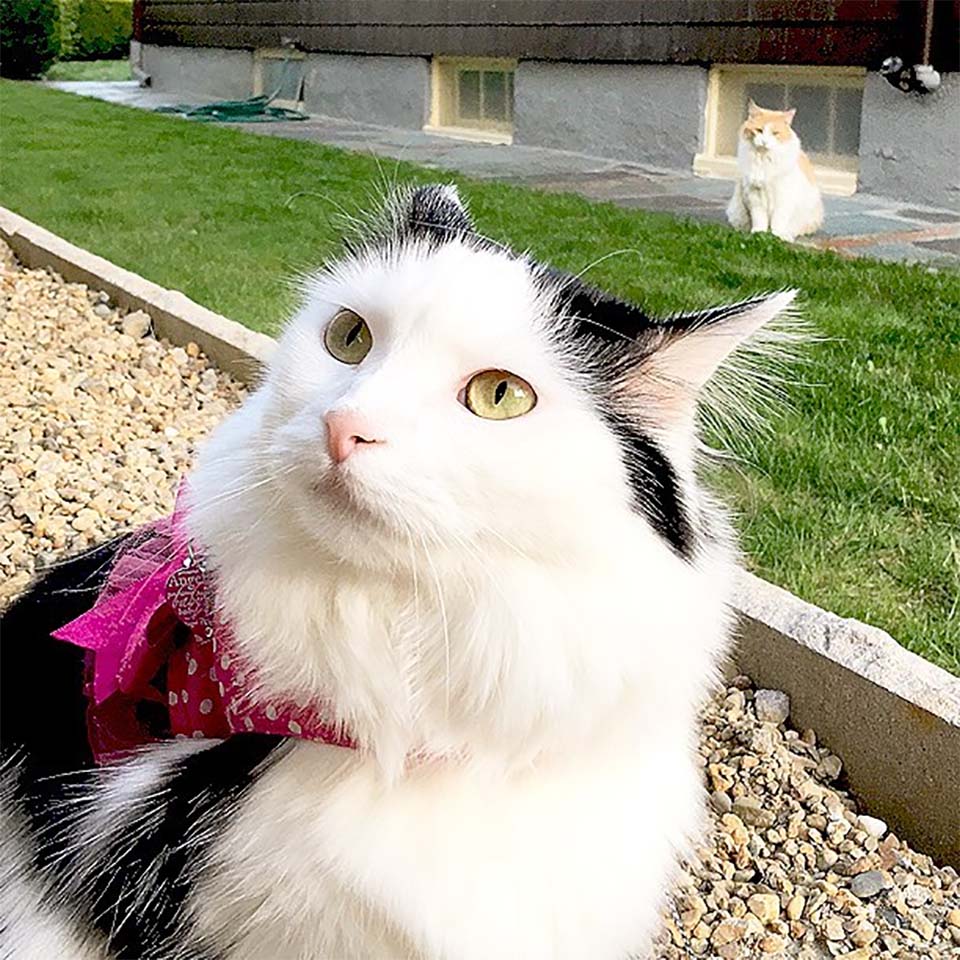 Christina told Love Meow:
"I remember when I started to lead her off, Scottie would come and look from across the lawn or driveway, not getting too close."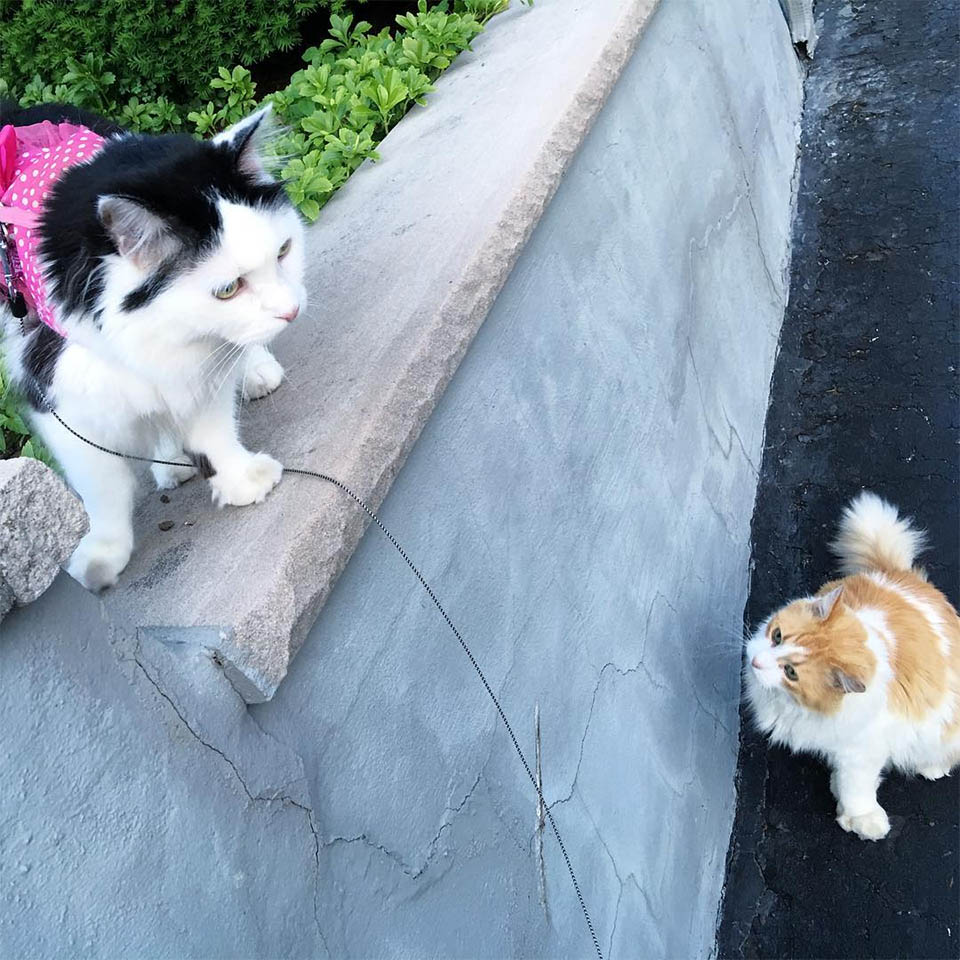 During the first weeks, his behavior was always the same, he just sat watching from afar everything his beloved Sophie did.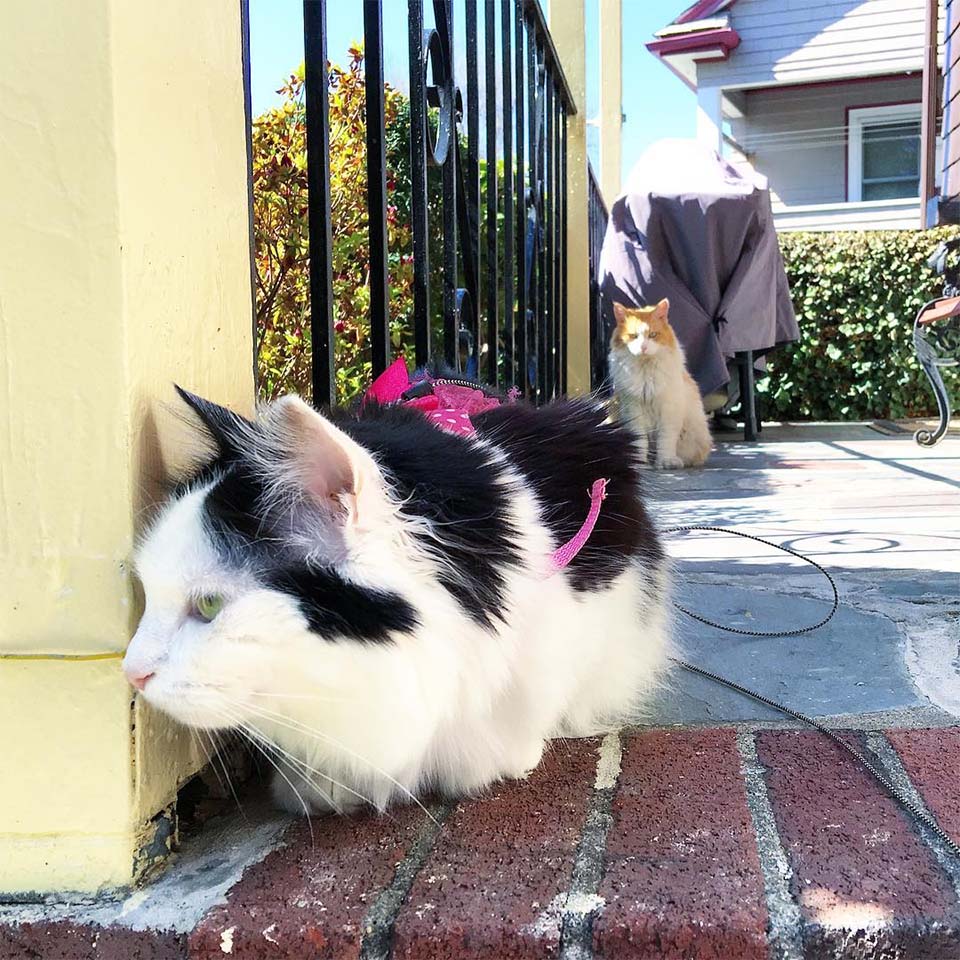 The cat wasn't very interested in meeting new friends, so she didn't pay much attention to what Scottie was doing. But, the cat in love was determined to win her over and it seems that his indifference made him more risky in order to achieve his goal.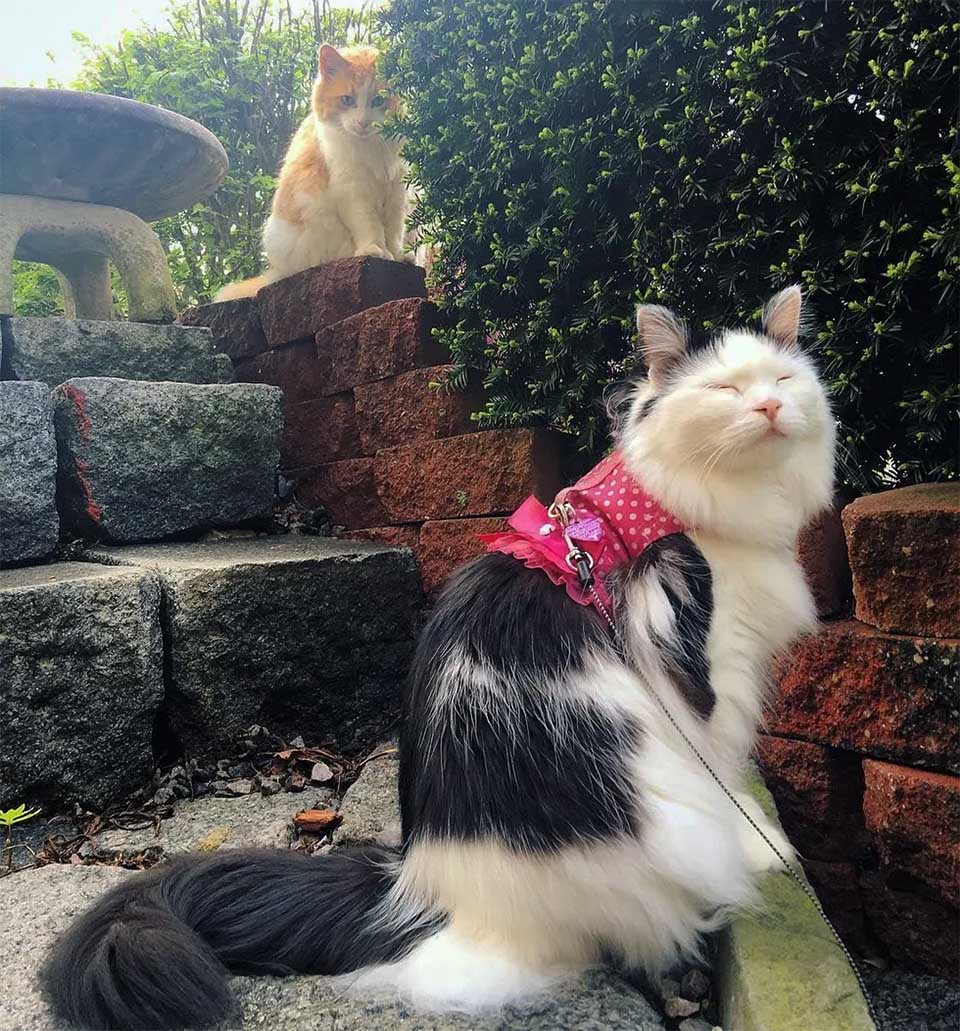 The woman added:
"He soon became bolder and sat closer as if waiting for an invitation to join. Sophie didn't seem to mind that he was there, as long as she didn't have to pay attention to him.
However, after several weeks, Scottie mustered up enough courage and was introduced to the girl of his dreams for a friendly relationship.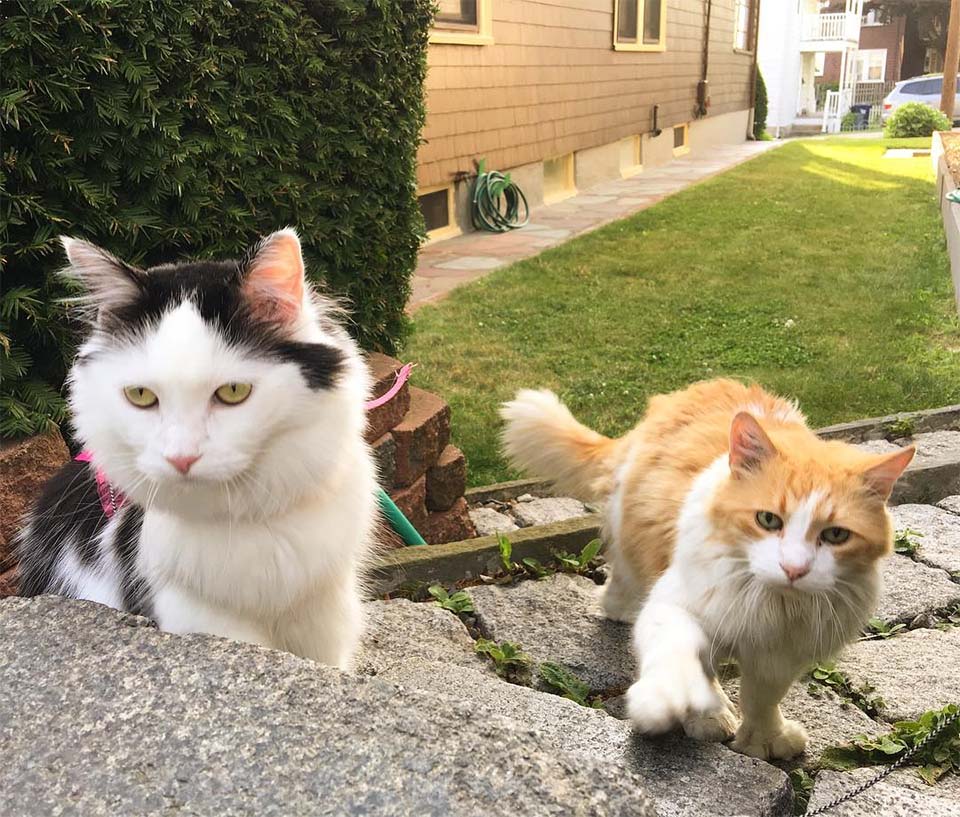 His persistence began to pay off, and soon Sophie let him sit next to her and they began to have hundreds of adventures together. Since that day, every time Sophie went out for a walk, the cute red-haired cat would come running to greet her, or was almost always waiting for her.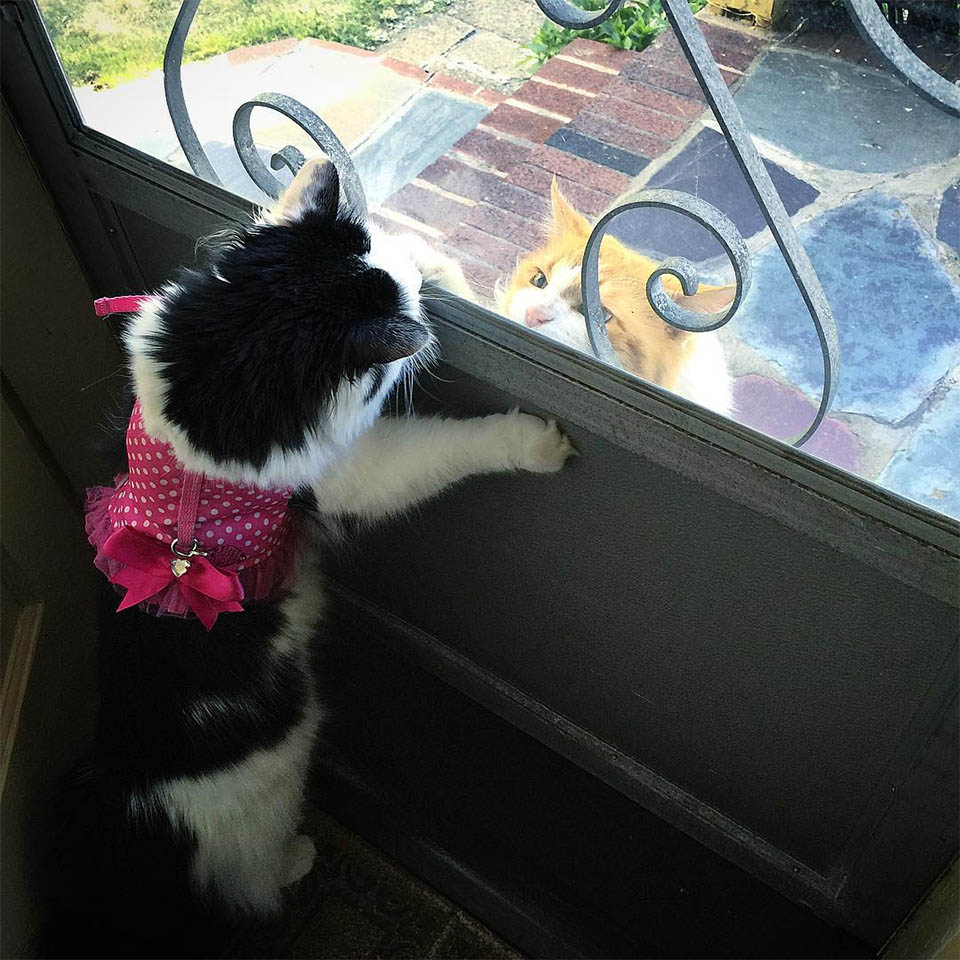 Christina commented:
"The first thing I do when I get up in the morning is open the porch door so Sophie can look outside. Many times Scottie is sitting in the doorway looking up and they look at each other. "
Scottie is quite a gentleman, so every time he sees Sophie sitting on the porch he politely walks over and asks her out.
Bu gönderiyi Instagram'da gör
The cat couple spend a lot of time together, and they have been doing it for years, so it can be said that they are made for each other. They can generally be seen walking around the neighborhood, sitting on the porch, or on occasion, exchanging what appear to be loving kisses.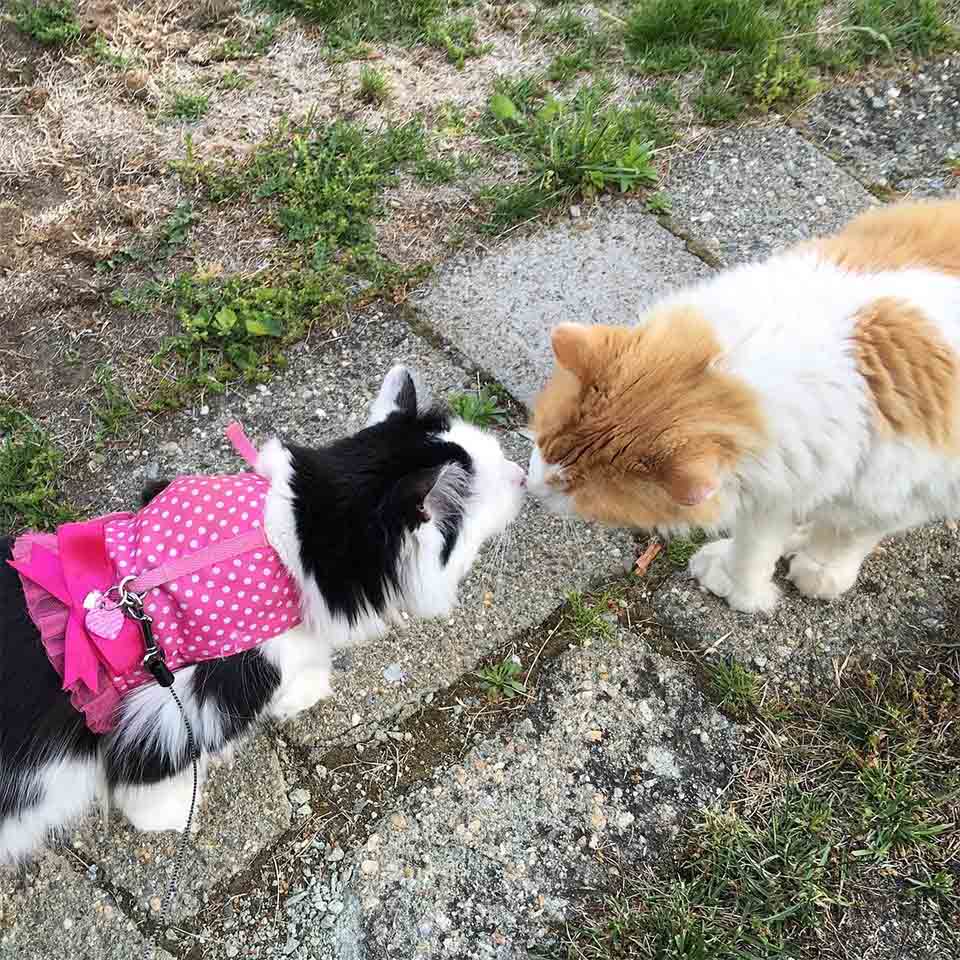 Without a doubt, their relationship is a show of true love and it seems that there will be no end, so they just enjoy his company.
Christina said:
They are so cute together. Whatever Sophie does, he does it too.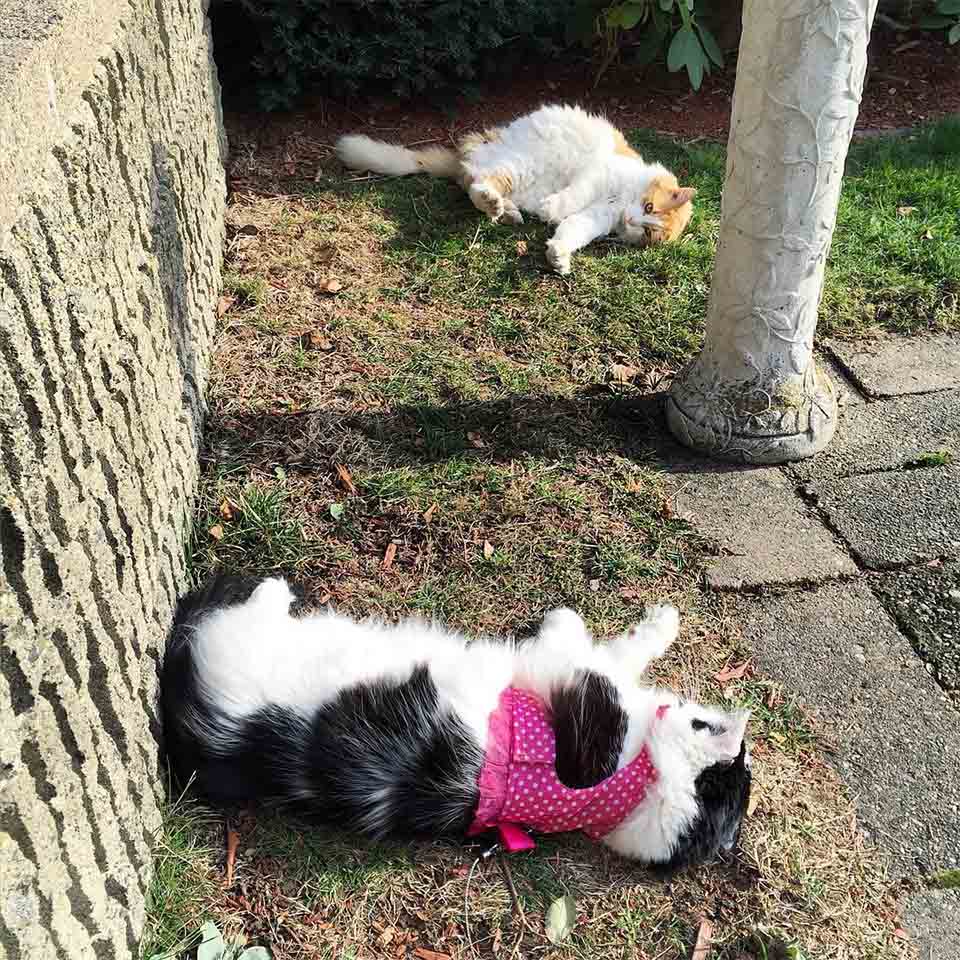 They have become inseparable, and when you see Sophie walking Scottie is most likely a few steps behind, as they are always together. Scottie truly discovered love at first sight and just wants to be with the cat of his dreams to share special moments and maybe a quick kiss.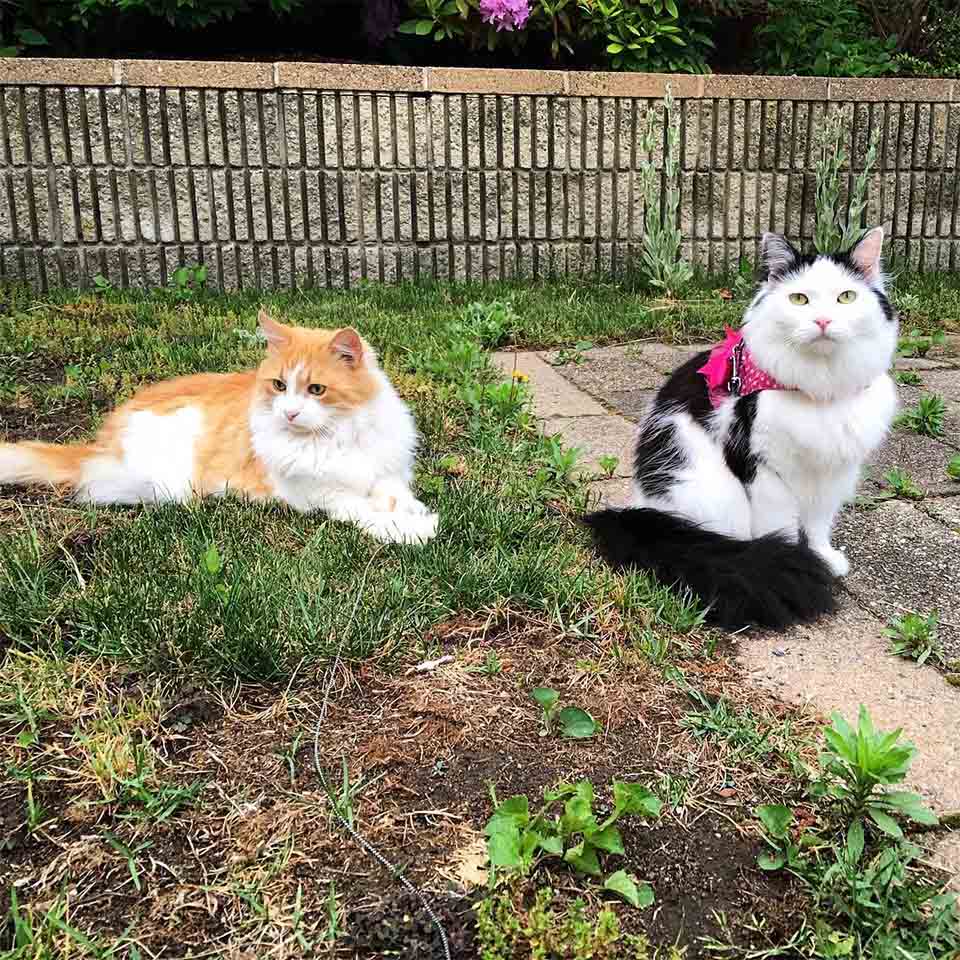 The cat in love will continue to patiently wait every day for the love of his life to walk out the door and they can live another adventure.
If you want to know more about this love story, you can follow them on Instagram.