Living a war is a very adverse situation for any human being, even more so if you are on the battlefront. But the company of a dog allowed a veteran to reconcile his emotional peace while the war lasted. His name is Byung Kang, a 31-year-old military man who, after gaining the loyalty of the dog, has decided to adopt her and never leave her again.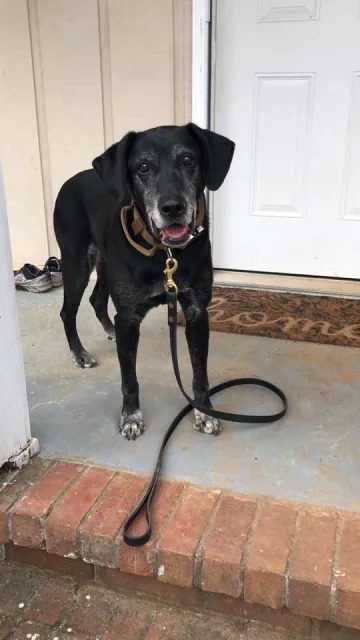 Kang belongs to the United States Marine Corps, and during 2011 and 2012 he was on a mission in Afghanistan, it was there that he met Blue, a very affectionate black Lab. But this was not an ordinary dog, rather the girl stood out as part of the American forces. Blue did her job very well and during that year she participated in 300 explorations, without a doubt her nose is a great resource for the army of that nation. During the period in Afghanistan, the dog stayed very close to Marin Kang, as they had established a very special bond.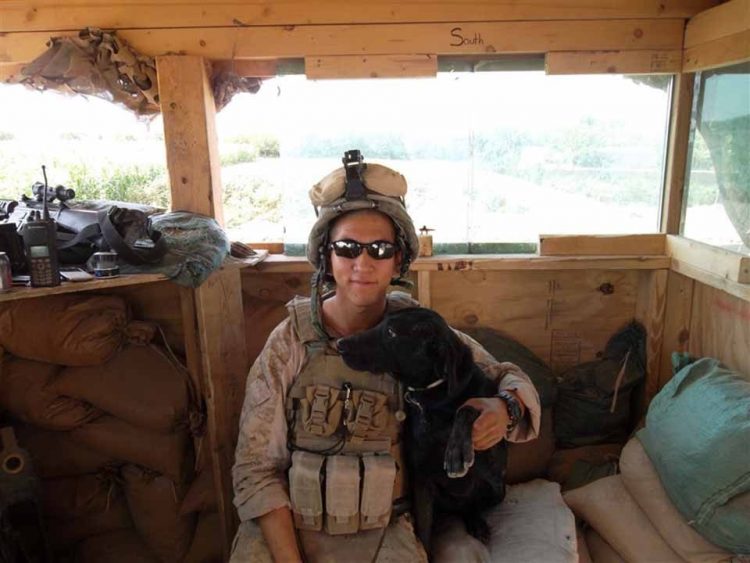 It turns out that the dog stands out in her profession and only the first night in the camp was she able to detect an explosive device, had it not been for her intervention both Kang and his companions would have lost their lives. "From there, Blue began to gain the trust and respect of my platoon," the man noted. Blue became indispensable for the group but especially for Kang, who also made a promise to the dog. In the midst of so much nostalgia and the stalking of the dead in Afghanistan. "I told him, 'What you've done for me and my boys here, we can't give it back. So I'm going to give you a good home where you can cuddle up all day, without worrying about going to war and finding bombs, '"he said.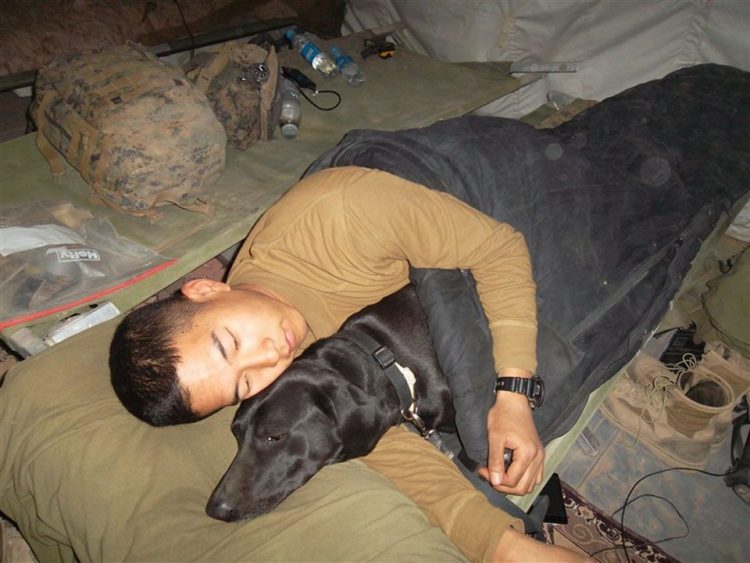 Once his mission was finished, the soldier returned home and lost all contact with the dog but he could not forget her and that is why he spoke to his fiancee Wendy about the dog. The man couldn't forget the promise he had made to Blue, either. Wendy is another Navy veteran, so moved by Kang's story, she decided to move her contacts to locate the dog. When she also found out that she was going to be retired, she decided to take her home. "I did everything in my power to make sure we could get Blue home. After all the stories I've heard, I know for sure that Blue is one of the reasons why BK is here with me and he's alive, "Wendy said.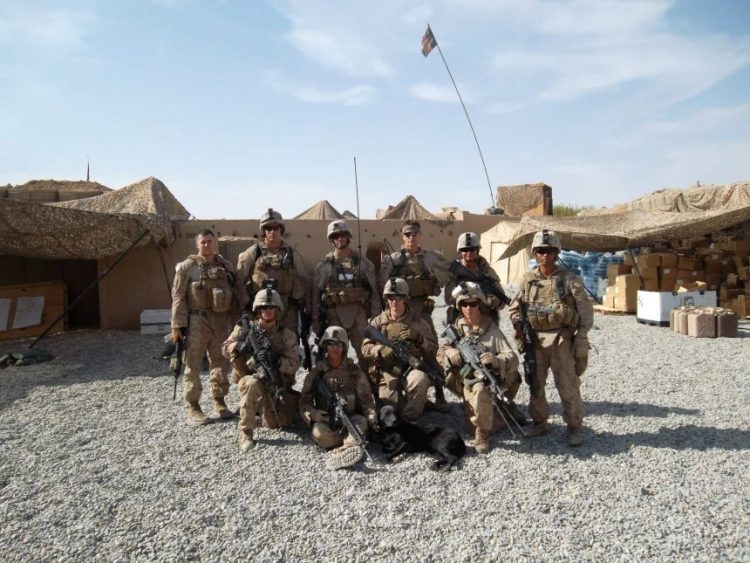 Kang is currently serving in the Duluth Police Department and alongside him is the cute Blue. The dog stands out as K-9 since her adoption by the family in 2018. Wendy and Kang have two children and in addition to Blue they are also parents to 5 dogs and two cats, the group lives in Georgia and the dog has already reached 11 years. Blue was diagnosed with a tumor, but luckily it turned out to be benign, so she leads a quiet life with her loving family. Her owner entered her last year in the American Humane Hero Dog Awards and was a semifinalist in the category of military dogs.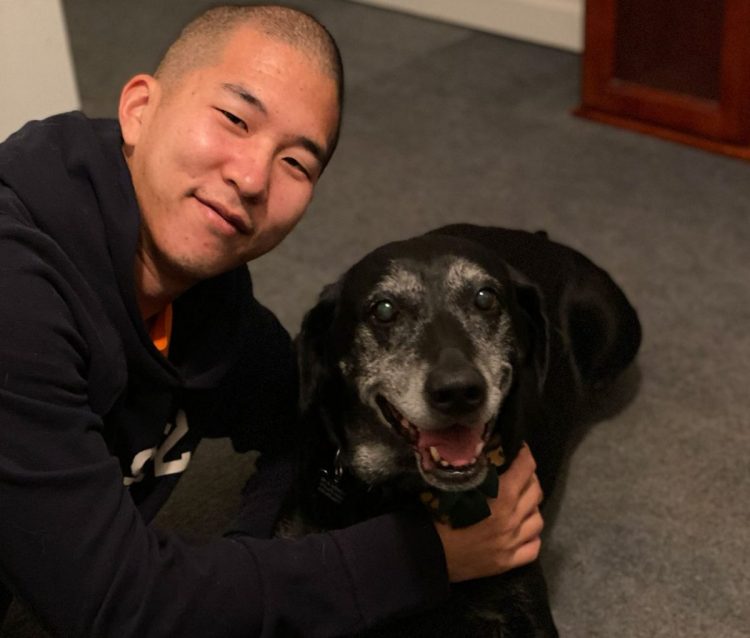 For Kang, this dog saved his life, so nothing he does compares to the great feats she has accomplished. That's why he wants us all to value military dogs. These working dogs will give their lives for us. Therefore, we must be grateful to them and respect them and, above all, trust them because dogs will not lie, "he said. These creatures are capable of giving their lives for their humans, and it is our duty to take care of them and make them happy.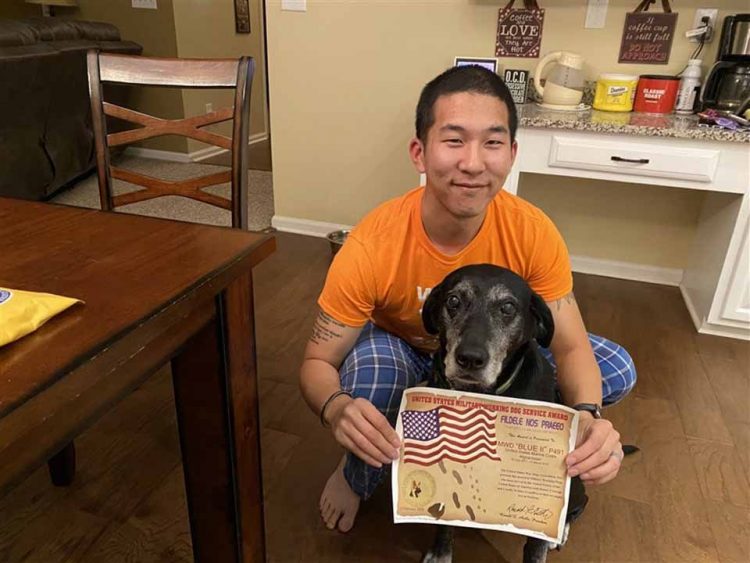 Below you can see the video of this adorable dog that was adopted by the man whose life he saved: