The life of being homeless is never easy for stray animals, especially for mother animals. They not only have to take care of themselves, but they also have to protect and feed their babies.
A woman witnessed a distressing scene on the streets. A Pit Bull carried her baby in her mouth, running around as if she was asking for help. And the most heartbreaking thing was that her baby passed away.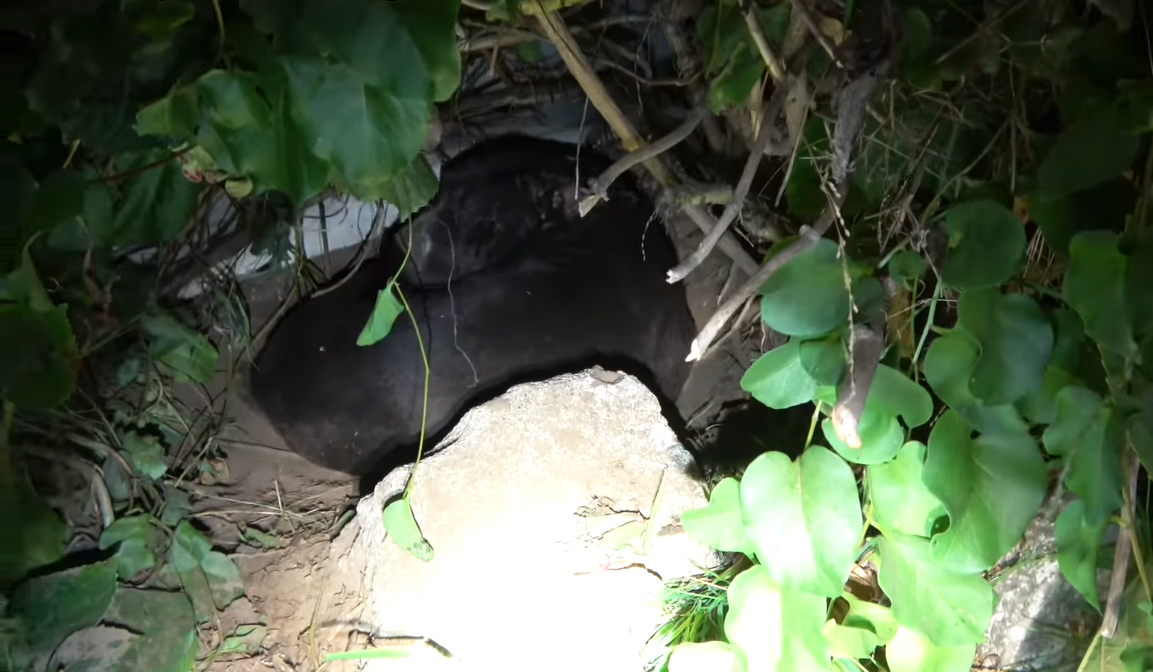 Screenshot: Hope For Paws
After getting a text about the dog, Hope For Paws went to the scene right away. By the time they came, it was already dark. They saw the mama dog lying on the ground, she was trying to protect her babies by covering them with her body.
They tried to convince the mom dog that they were here to help her, but she looked too scared that she remained to stay at her spot. After some effort, the dog finally convinced to leave her place. They named her Jade, and softly put a leash around her neck.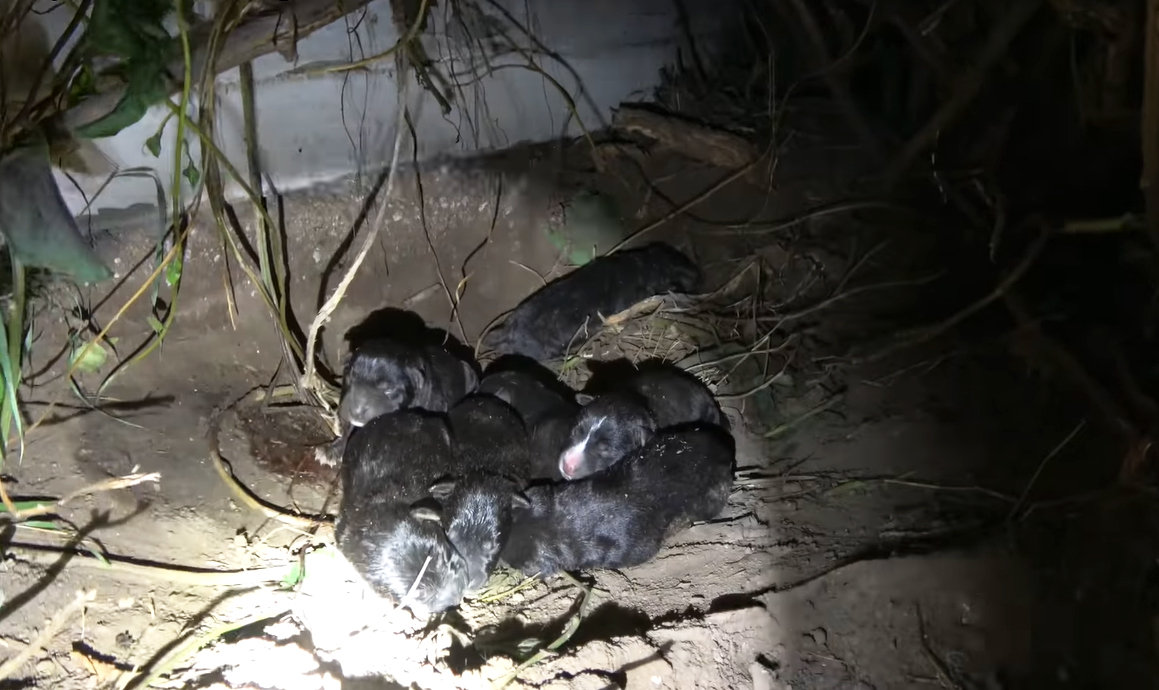 Screenshot: Hope For Paws
Jade had six living puppies and one dead puppy. The team took the pups and brought them to the cage. The mother dog followed them. It was so heartbreaking that one puppy was gone. They named her Citrine, and took her with them to have her cremated.
After that, they arrived at the vet for a medical examination. They cleaned the very young mom dog and her babies as well, then gave Jade some food and water. The dog family now was safe and had a safe place to stay. But Jade looked so sad and nobody knew why.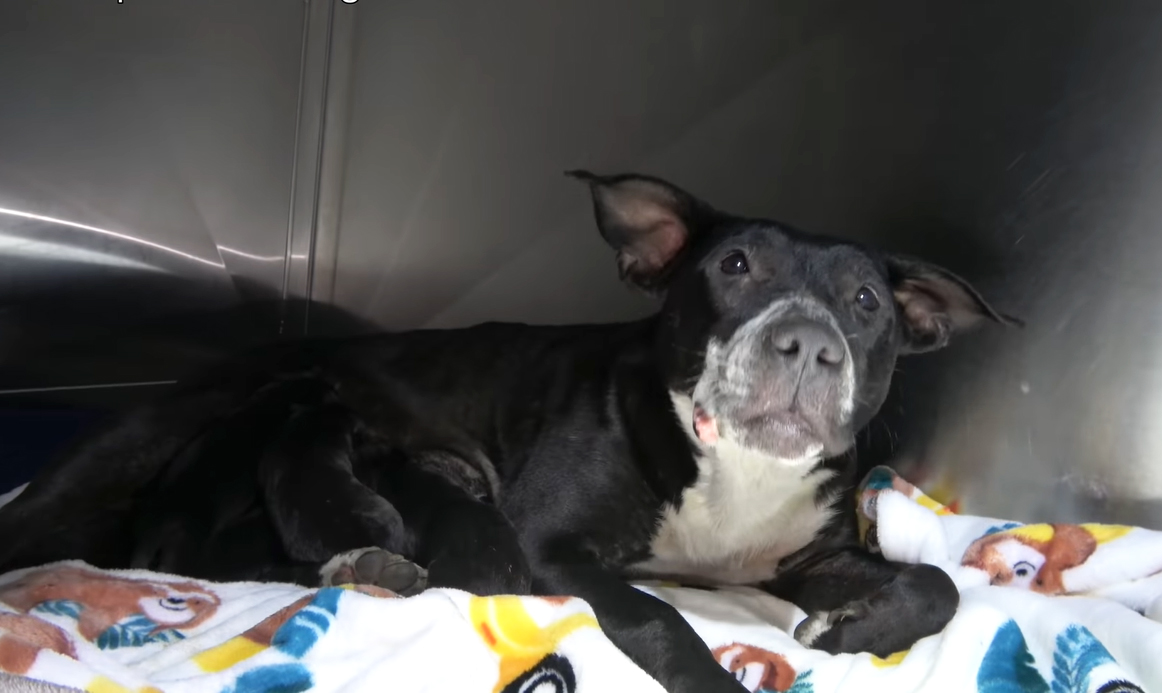 Screenshot: Hope For Paws
The next morning, the team received a call from Stephanie who called them before. She said that one of her neighbors admitted her bad mistake that she to took one of the babies home. But after a long night hearing the baby cried, she realized she did the wrong thing. So she asked Stephanie to return the baby to her mom. Once the baby arrived, the team helped her reunite with her mother and siblings.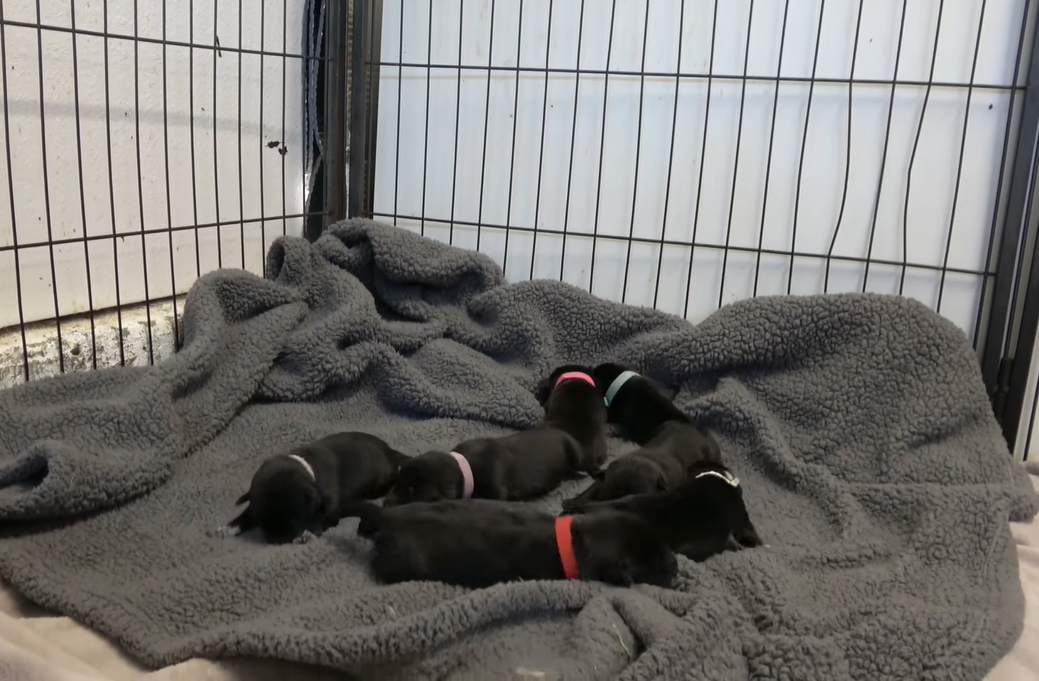 Screenshot: Hope For Paws
The family happily reunited together. And a day later, Hope For Paw's friend at The Little Red Dog offered to care for the dogs.
Jade and her babies are now ready for adoption.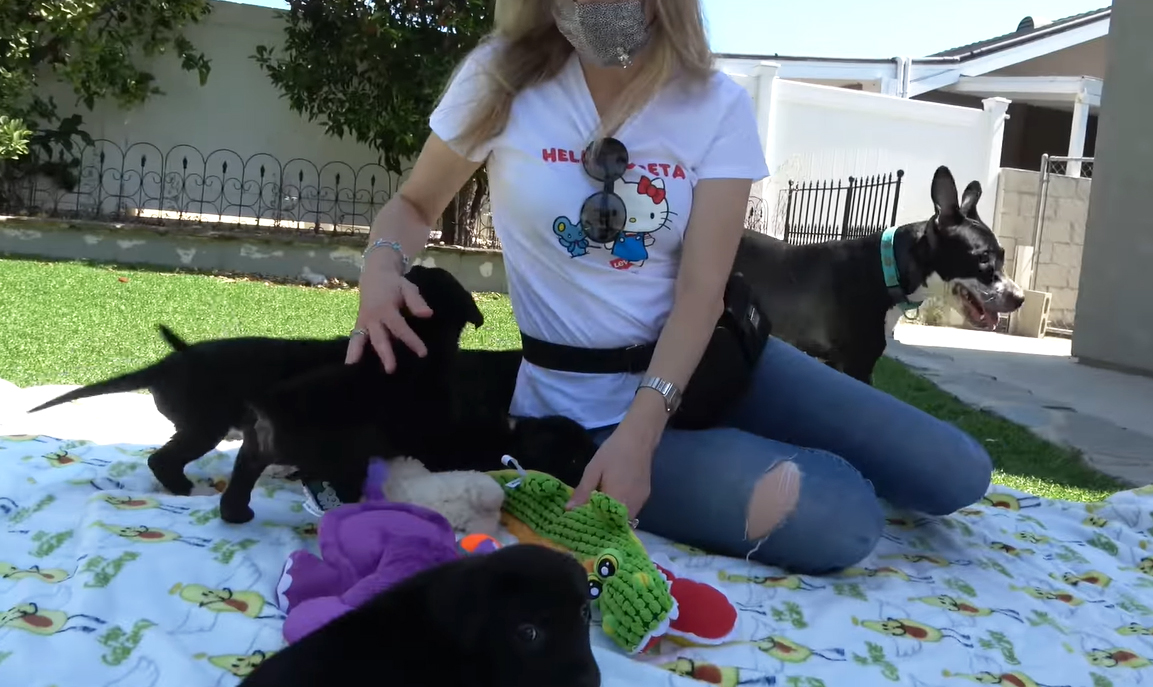 Screenshot: Hope For Paws
You can watch the rescue video here: