Working from home has its advantages. Log in online right when you wake up and start working, for example. Another is learning things about your coworkers or local news anchors that you probably wouldn't have learned otherwise, like this Dallas-Fort Worth meteorologist who showed off his dog's little couch Monday during a broadcast.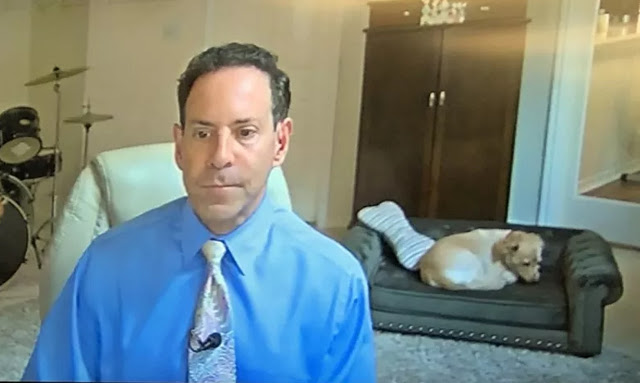 A photo posted to Reddit and circling Twitter shows one of KDFW Fox 4 meteorologist Evan Andrews' dogs, Penny, lounging on a small couch behind him, living his best life. Appropriately, the pup also has a bone-shaped pillow to rest on the canine couch.
"Considering everything that happens in the world today, this is the best news that comes out these days," Andrews told Newsweek. "I let my pets roam freely in the background. That's the beauty of working from home. You never know what's going to be in the background for every shot."
Andrews has shared many photos of his pets on Twitter. He said he has two dogs, two cats, and a turtle. On April 2, he posted a photo of himself posing with the turtle, Frederick.