A five-year-old dog has managed to find a second chance after a past full of misfortunes, life for this brave canine mother changed after she suffered the abandonment by her former owners.
Dory is the name of our furry protagonist, along with her 9 puppies was abandoned in a parking lot of a church in Abilene, Texas, United States.
A dog and her 9 puppies were rescued in a church parking lot.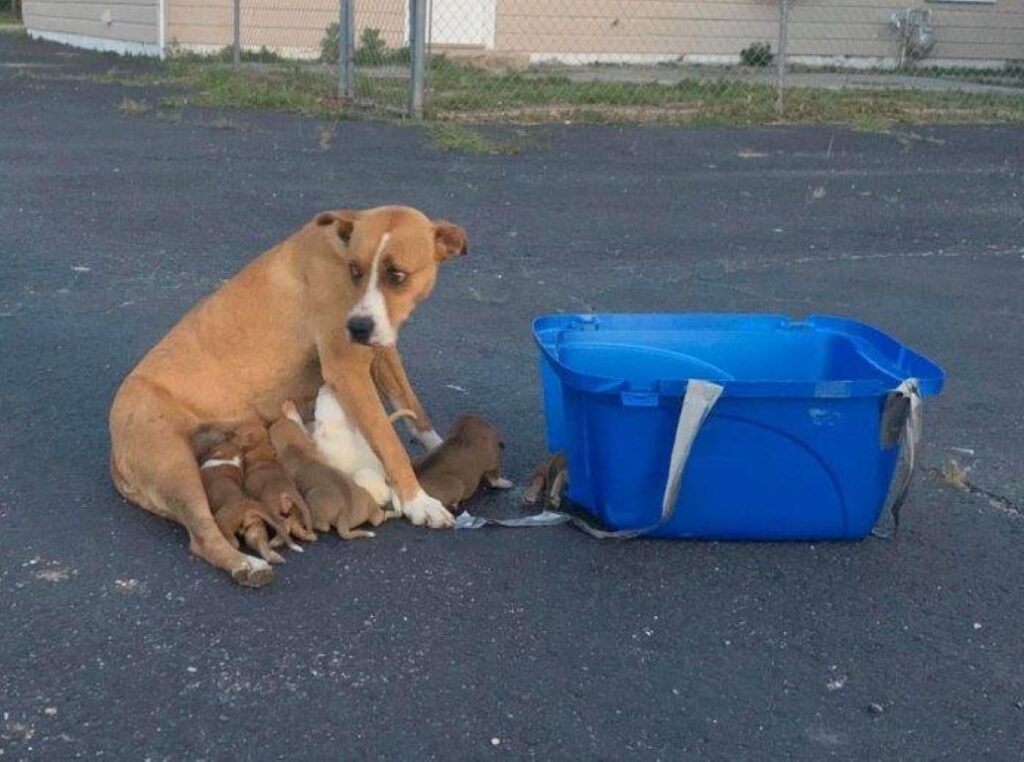 Her case quickly became known in the community and it didn't take long for members of the Abilene-based Paw Angel Animal Rescue organization to approach the place where the dog was suffering with her pups.
Two volunteers from the organization came to the rescue and gave her first aid. Misty Boerger, one of the volunteers who attended the rescue commented:
"I just don't know how anyone could do that, leaving the mom and the two-week-old babies."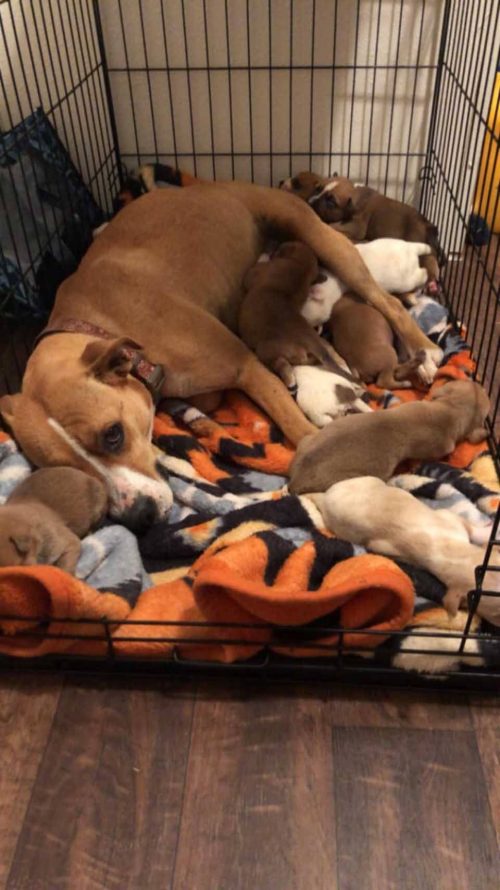 Ángel Urban, who also attended to rescue the canine family, says that when he saw Dory for the first time, you could tell that she was very sad and worried.
She had some injuries that merited urgent medical attention, the entire canine family was transferred to the veterinary clinic where they were examined and treated by professionals who transmitted all the love that their former owners had denied them.
The puppies needed care 24 hours a day.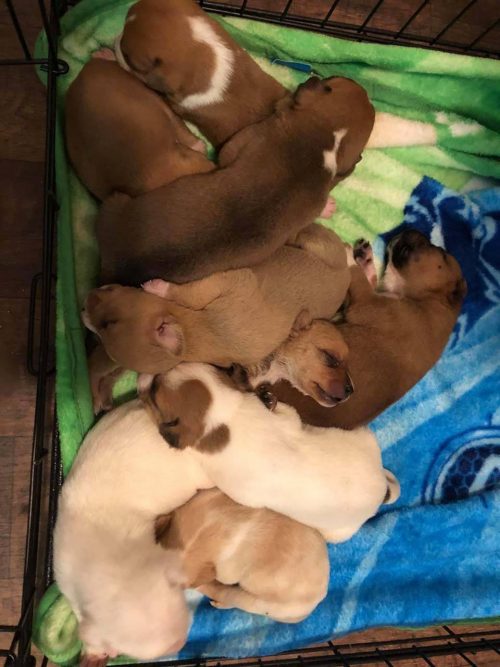 Unfortunately, the health of one of the puppies that they named Peach was critical, with a tumor in his throat and without any chance of survival they had to euthanize him.
The rest of the puppies were very weak, so they needed constant care, in view of this, Misty decided to provide them with a foster home and ensure their well-being.
The dog was always very receptive to her caregivers.
Being a fairly large family, Paw Angel Animal Rescue, requested donations to be able to pay for all the cats of the homeless puppies.
Fortunately, there are more of us good and many anonymous angels appeared that from a distance and with the greatest hope of saving the puppies and the mother made donations that made it possible to save them and be able to continue a new story in their lives where love reigns.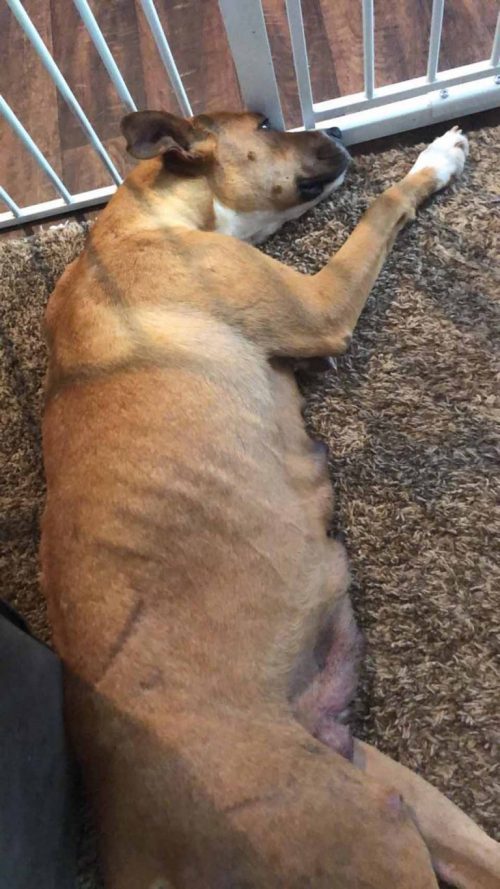 "Mom and her cubs are safe," Misty said.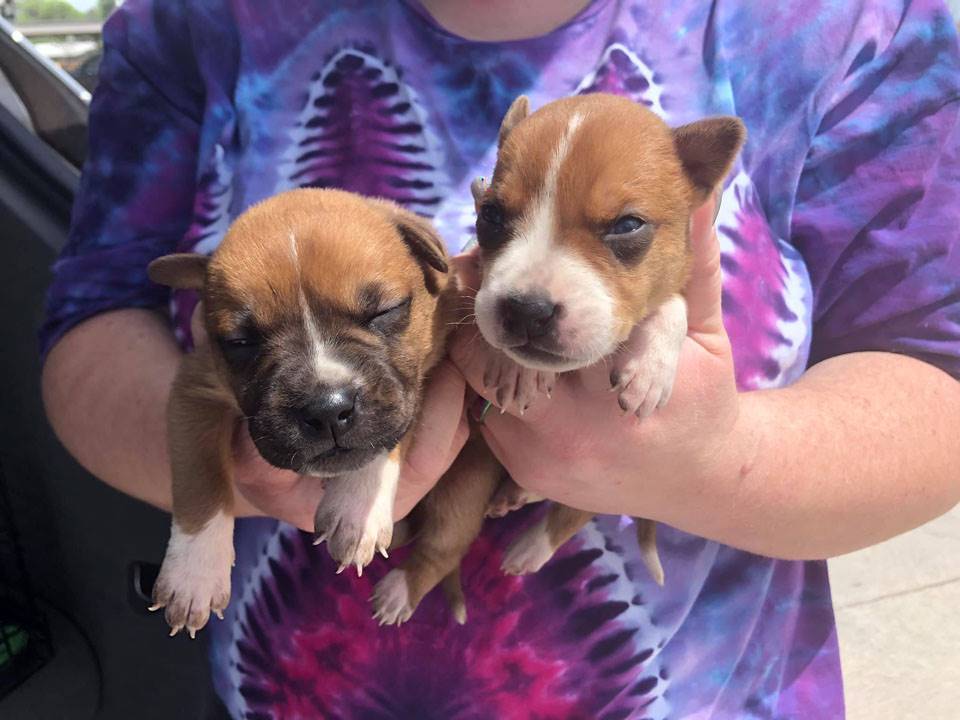 Little by little the puppies came out of their shell and the brave mother gained strength with each passing day.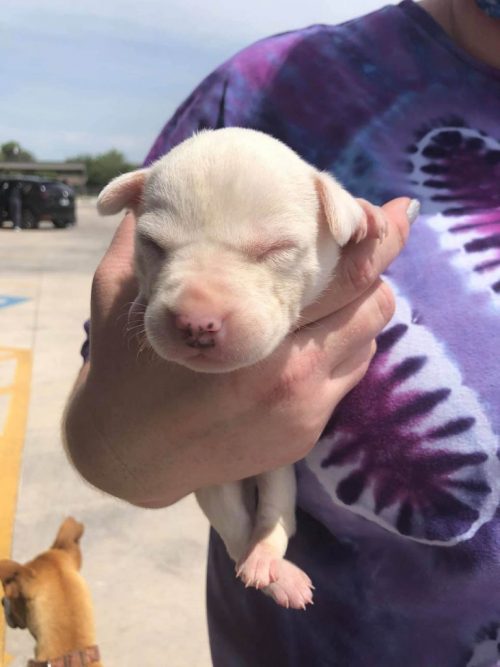 During the entire recovery process of the puppies, the dog proved to be the best canine mother, she fed them, was always protective and gave sweet kisses as if to encourage them to get ahead.
Dory was always willing to give and receive love.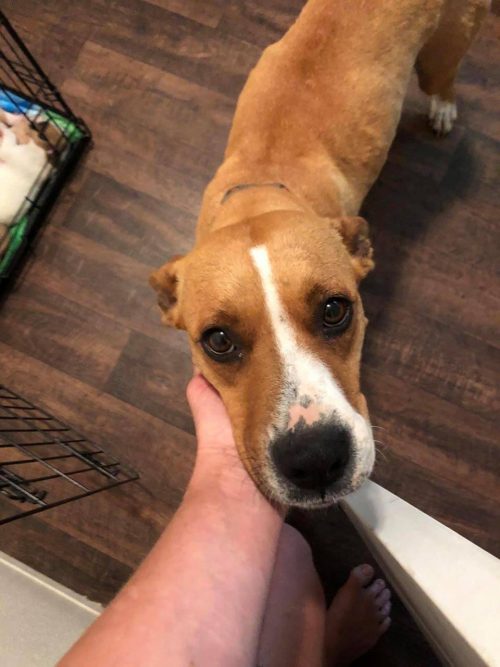 With short steps and tender tail movements each puppy was revealing its personality, after a while they were transferred to a rescue center where they waited for a while until they finally found the perfect family.
All the puppies were vaccinated and spayed before being given up for adoption.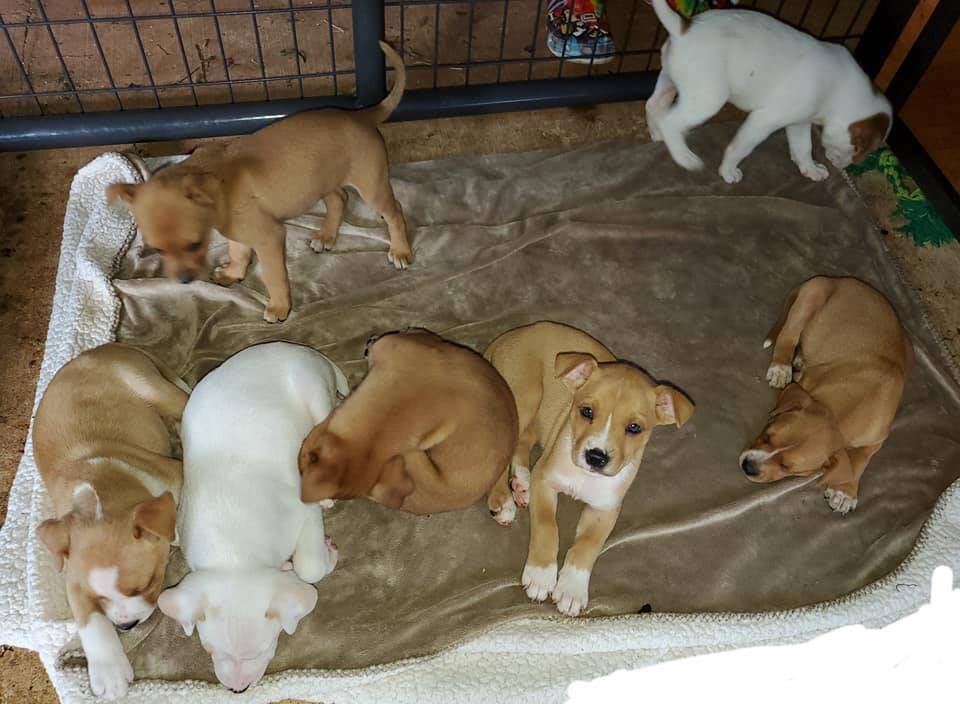 Today each puppy enjoys a new opportunity with their families thanks to the love of their caregivers and of all those who in some way collaborated to make this happen.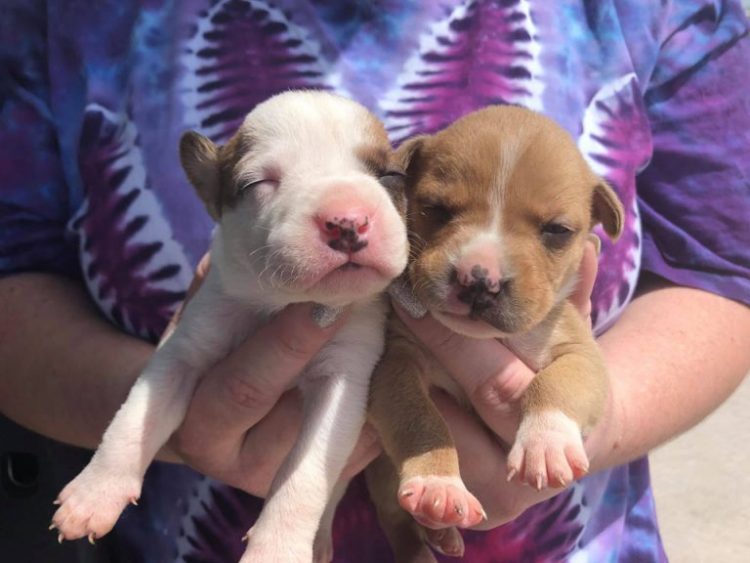 Dory, for her part, spends her days in her new home doing mischief and conquering the world with her little human brother Jaxson. In a post his mother wrote:
"Today a year ago this beautiful girl conquered my heart. I love you Dory, and I'm glad you're part of our family. "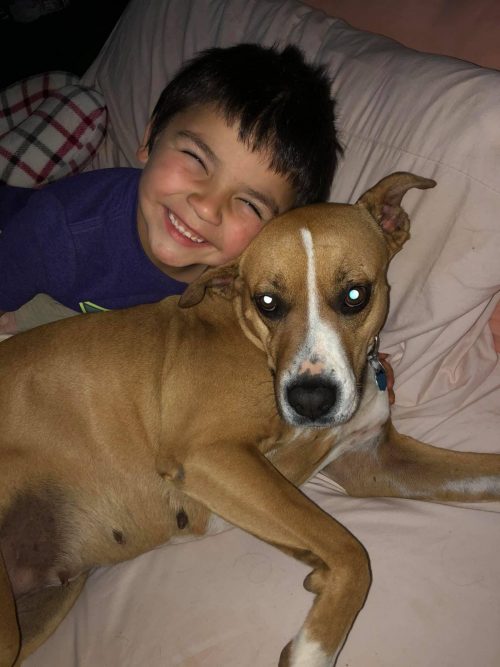 Our hearts are shaken with joy knowing that all the dogs found the family they deserved. We wish each of your days is full of love and tender adventures.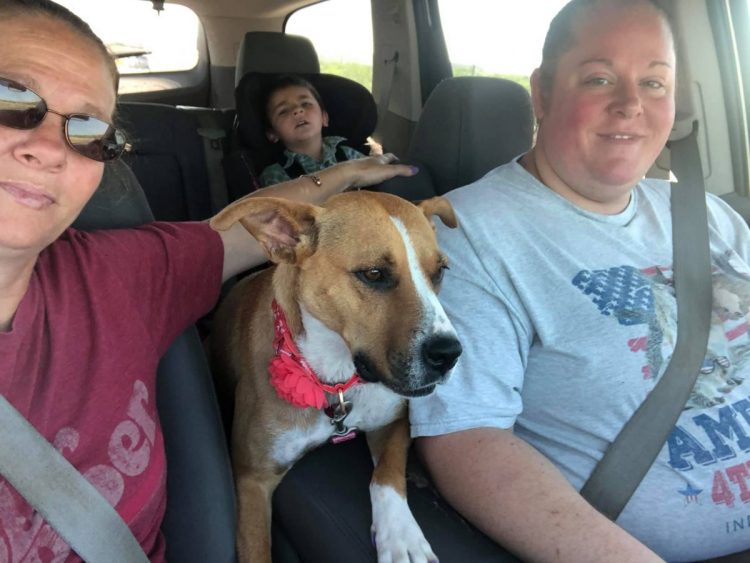 This story achieved a happy ending thanks to the acts of love of activists and animal lovers. Hopefully every day we will continue to bet on a world where all animals are loved and respected.