There is a street vendor in Vietnam who seems to be above his competition. Mainly because the merchant is probably the cutest cat who can even convince you to buy sand in a desert.
He is an adorable 3 year old cat and his owner, Le Quoc Phong, calls him "Dog". Together they have been seen in a local market quite a few times. Like a true business cat, Dog is always well dressed in proper suits, looking elegant while making a living. Turns out he's a rock star too. "Dog loves ice cream, traveling, and sleeping," said Quoc Phong. "He also has a lot of girlfriends and loves taking walks."
"My cute cat loves to take photos. He's also very cooperative when he wears the costumes. "Le Quoc Phong gave his pet such a peculiar name because he usually breathes and acts like a puppy. That's why Dog's mouth is open in most of the photos! they are making headlines not only in Vietnam but also in Thailand and China. Le Quoc Phong says that some people think Dog is uncomfortable in the cat clothes he wears, but he says they couldn't be further from the truth. " Dog feels very cozy and can walk normally. "Scroll down to see this feline salesman in action.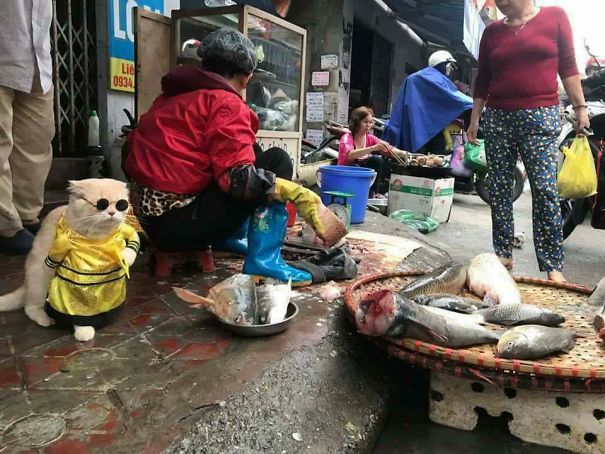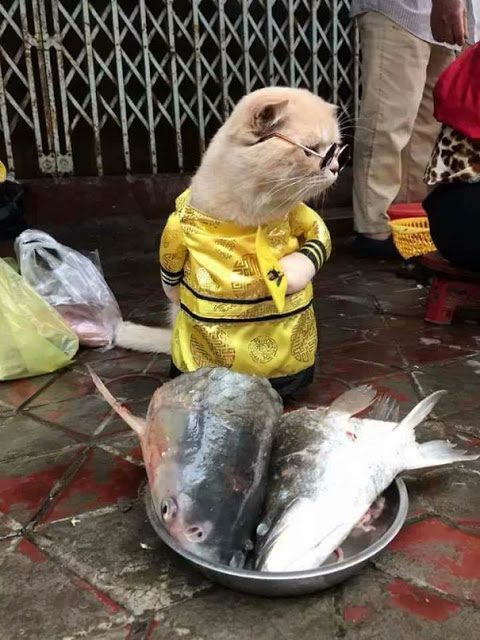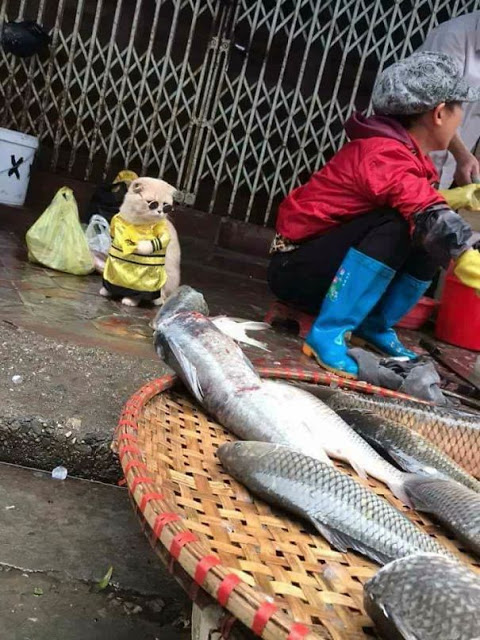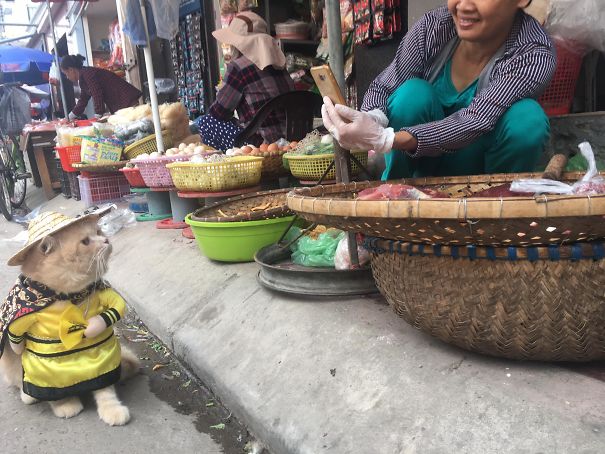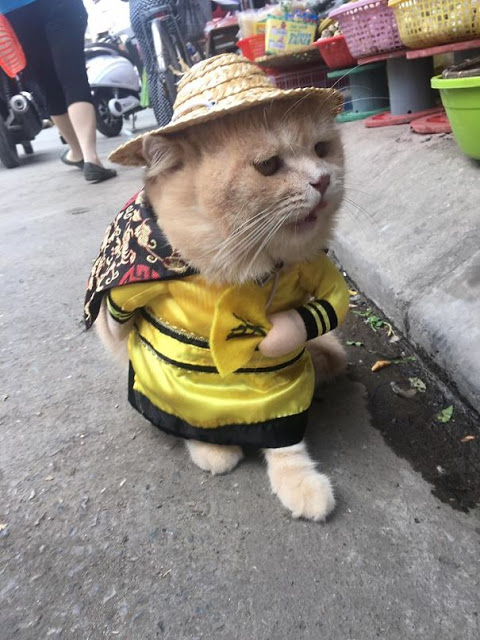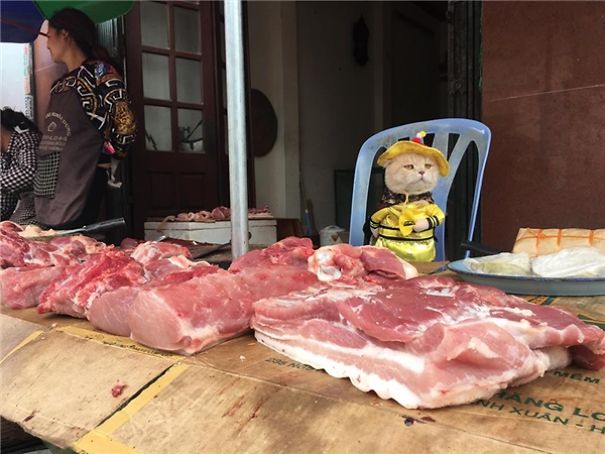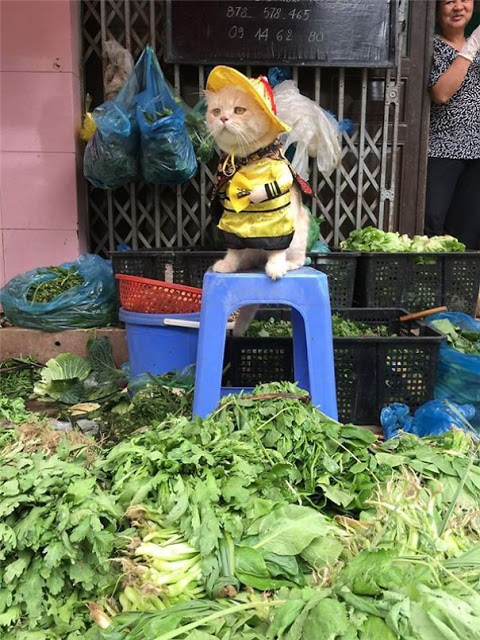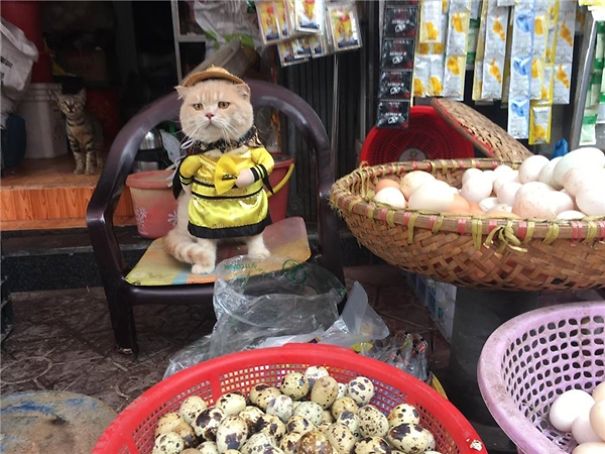 Not everything works, Dog loves taking walks outside and exploring.