While spending a cold day inside his home in Sultangazi, Turkey, Sabahattin Yılmaz noticed someone standing on the marble eaves outside his window. A trembling pigeon that apparently had not found shelter from the rain.
When he saw the defenseless bird suffering from the inclement weather, the man tried to help in a very creative way, and instead of trying to get the pigeon into his house, he provided heat using a hair dryer for about 15 minutes.
MAN HELPS A DOVE THAT SHAKED OUTSIDE HIS WINDOW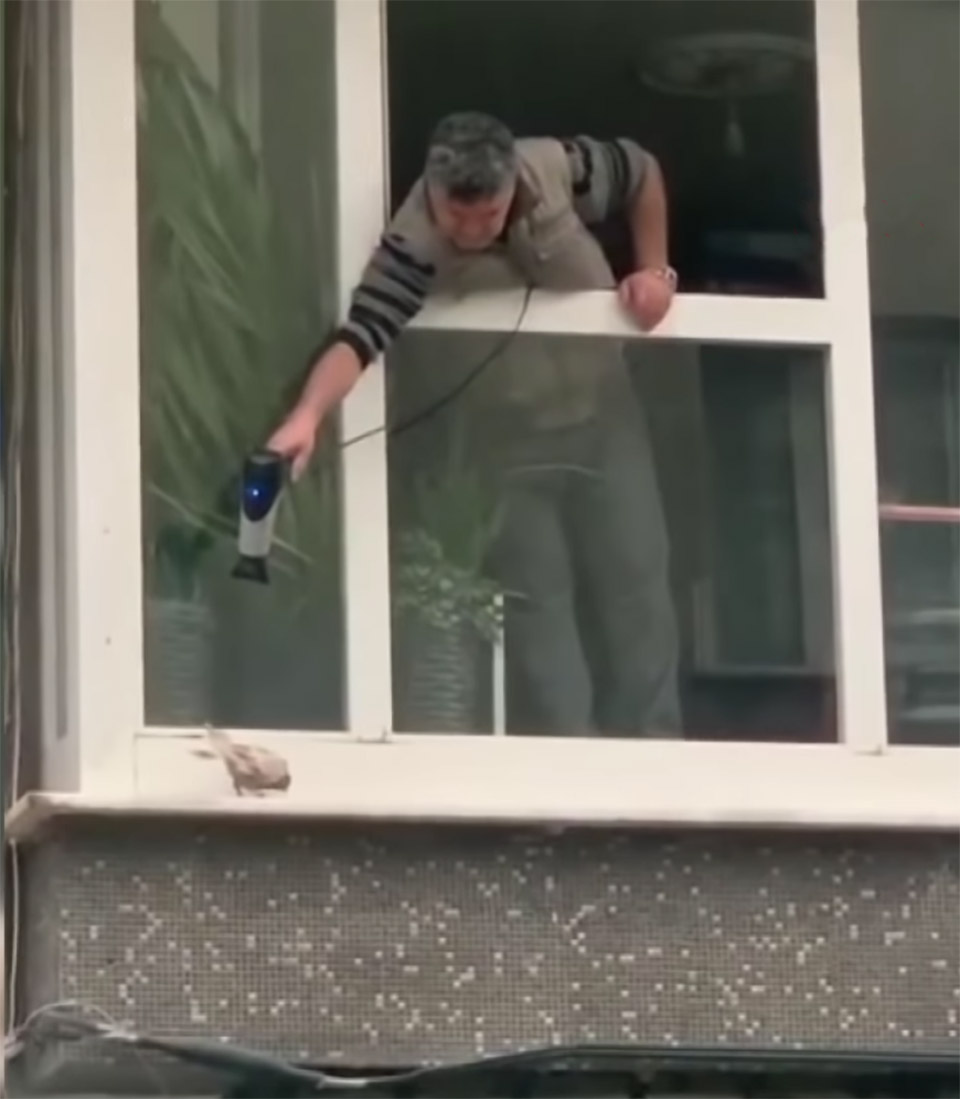 Sabahattin told CNN TURK:
"[The pigeon] recovered after warming it up a bit. I also gave him bird food. [I heated it] again after 15 minutes. After the bird recovered well and ate its food, it flew away.
Although it is a single dove, this man's action reminds us of the good of humanity and in the case of Sabahattin it had a valuable meaning.
Sabahattin added:
She has a life too. I did it because of that".