Calvin Tucker is an angel on earth, who never hesitates to save any vulnerable puppy or kitten, like the bald furry man in this story.
The man from Alabama, United States, starred in his first rescue in 2017, since then he has rescued about 123 defenseless little animals. Just like it happened when a little gray kitten showed up outside of work looking for help.
And despite the fact that Calvin did not like cats very much at that moment something special about this little feline caught his attention.
"The way he looked at me touched my heart. So I bought some cookies and gave them to him. The next day he was waiting for me at 7:00 a.m., "Calvin said.
This good man ended up adopting the cat, whom he named Henry. He has also spent weeks feeding wild cat colonies.
His love for animals has no limits.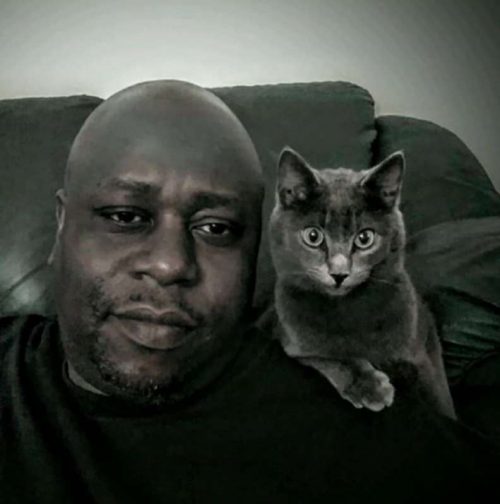 This heroic intuition with animals was re-enlightened when he had the feeling that someone needed his help.
"I was going home on a Friday night and for some reason, something told me to get off the freeway about 6 exits before my house, when I did I saw Wrinkles right away. He was in the middle of the road very scared, cars were coming and honking at him, "said Calvin.
He stopped and lured the puppy with a food can to the side of the road, where he stayed with him for about 20 minutes, trying to gain his trust.
It had almost no hair and all you could see were wrinkles.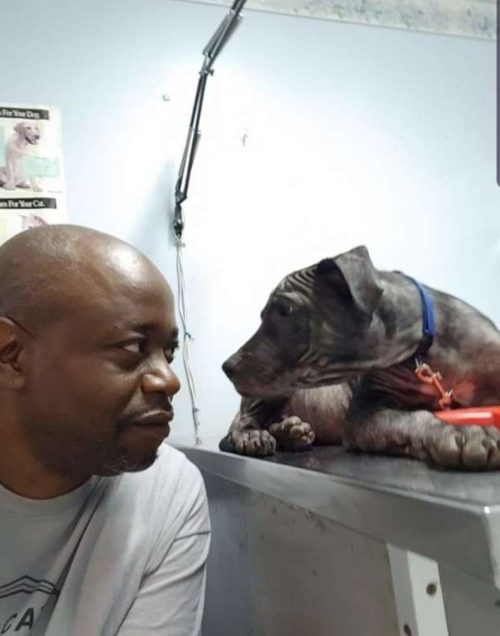 He took the dog to a foster home where he was bathed, the next day he passed by the puppy to go to the vet. Although he had severe mange, fever, parasites, and worms, he was a very loving puppy.
"He lay down on the table and we looked into each other's eyes and all I saw was that he was happy to be off the streets. You could see the gratitude in his eyes for the way he was looking at me, he was in total peace, "said Calvin.
Wrinkles stayed at the veterinary hospital for the weekend for treatment and was later transferred to a foster home where a long recovery from his injuries awaited him.
At the foster home they were astonished to see that it was the sweetest dog of all.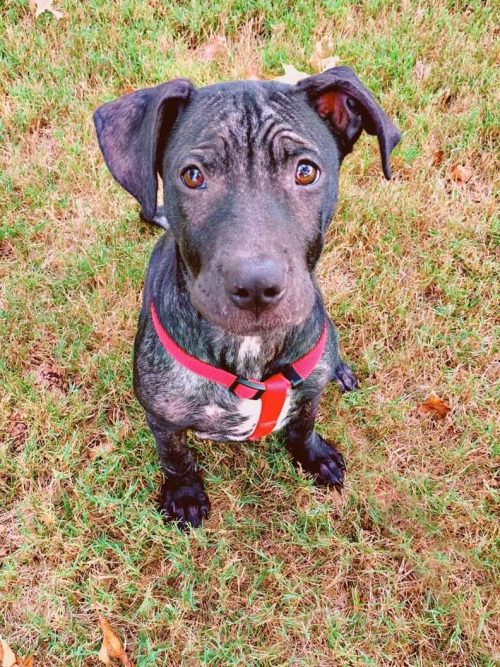 In the foster home they rated him as the sweetest dog they had raised, from the first day he got along very well with everyone, he ran, played and had a lot of fun.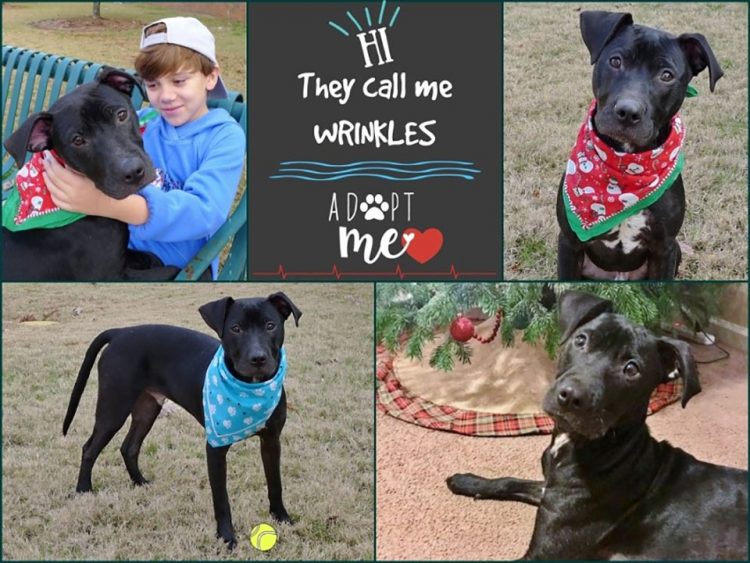 Wrinkles' skin took six months to recover and his wrinkles were replaced by shiny black fur.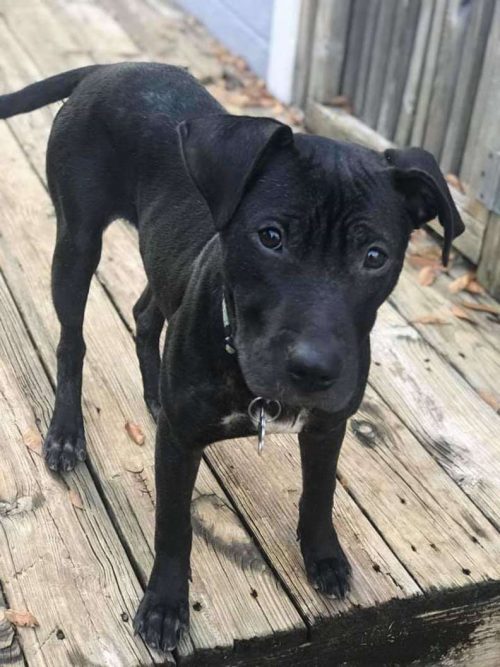 Calvin contacted his friends at Two By Two Animal Rescue in Helena, Alabama, and asked them to help him find a family for Wrinkles.
He never imagined that he would soon find someone to hold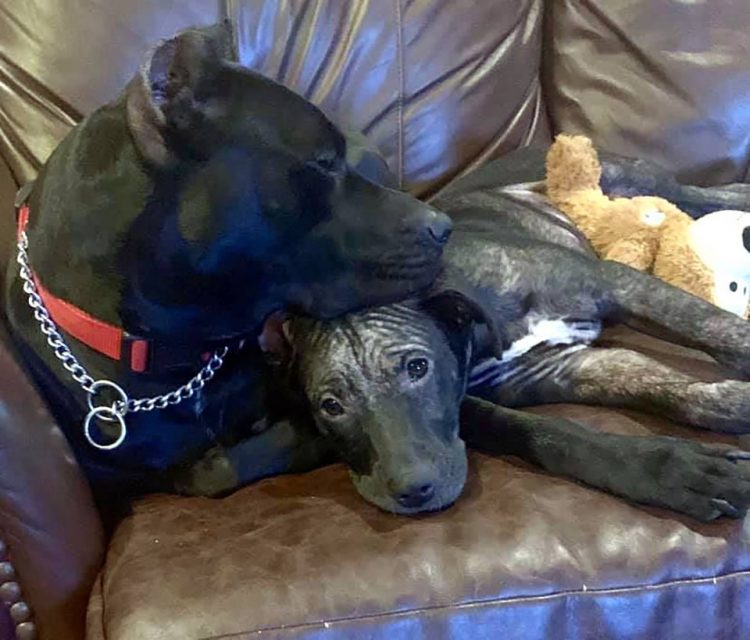 Fortunately, it didn't take long for this adorable pup to find a new home.
His wrinkles and baldness is already part of his past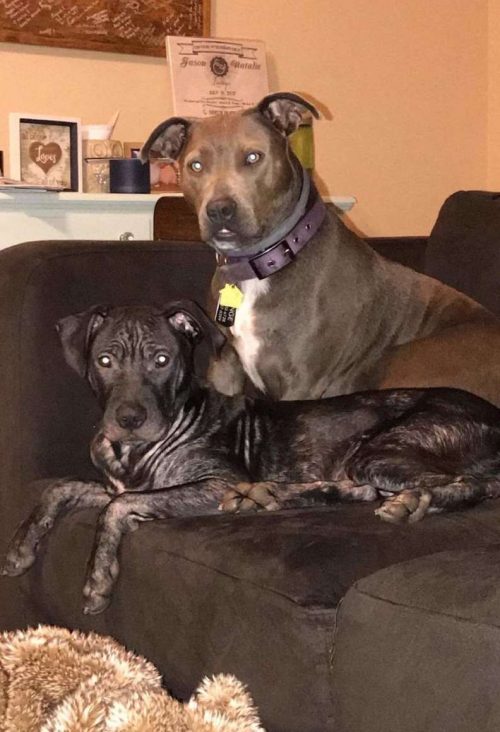 "Its owners paid a home visit and when they met it was love at first sight on both sides," Calvin said.
Now it is difficult to say who is more pleased, the beautiful puppy or his parents.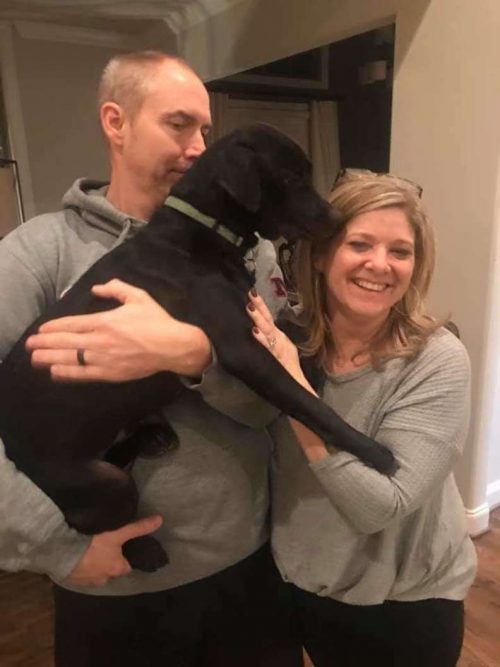 This puppy's fate changed thanks to Calvin's instincts that made him decide on the longest way home. Undoubtedly, this story shows us that angels do exist.
It is incredible that this little dog has been transformed so much thanks to the compassion of a man that he decided not to pass by. How different would the fate of so many furry ones be if many of us acted like this!