Rico Soegiarto was on his way home from work when he found a dog lying in the middle of the road in Denpasar, Bali. She was very weak, had several injuries all over her body, and was missing most of her hair.
She was a Siberian Husky, but she was in such bad condition that you couldn't even tell. This desperate pup was on the edge of death, but Rico couldn't just sit and do nothing.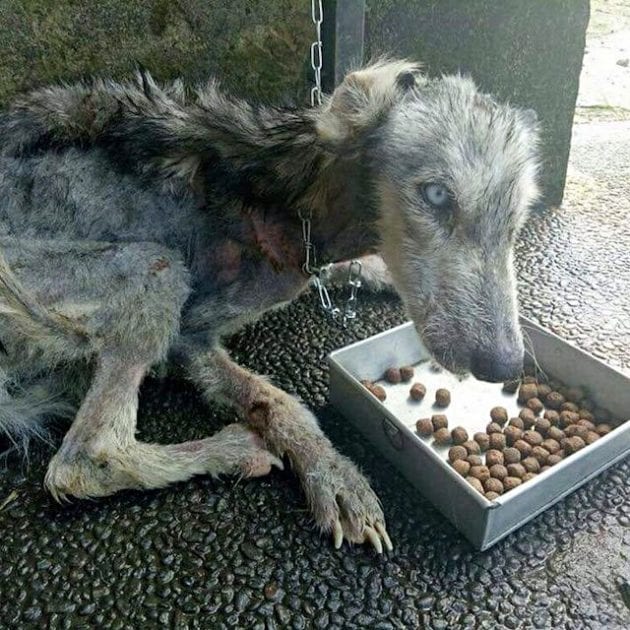 Rico already had four rescue dogs back at home, but he felt an instant bond with this pup. He decided to name her Hope, which was very suitable because her bright blue eyes showed a glimmer of hope, despite her poor condition.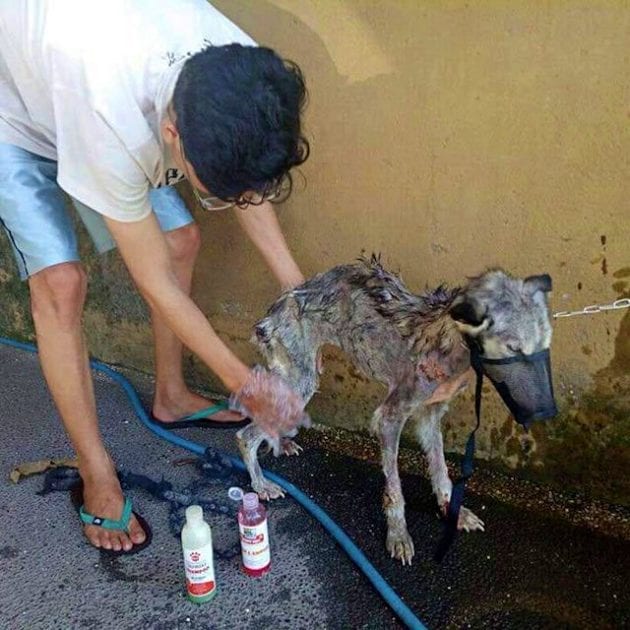 Rico brought her home and Hope's recovery began. Rico gave her many medicines to help her fur grow back, and gave her a lot of food to help her gain weight. Rico did an admirable job at nursing her back to health.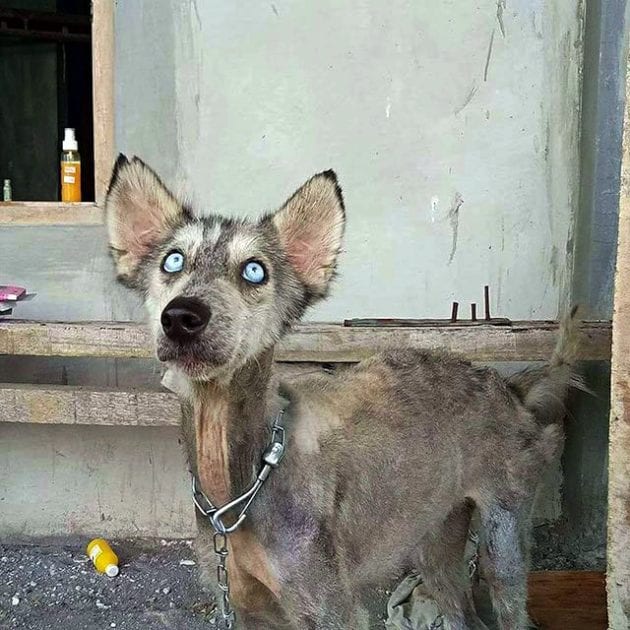 As time went on, Hope began to look more and more like a husky and it gave her the confidence to break out of her shell. As her hair started growing back, she became amazing.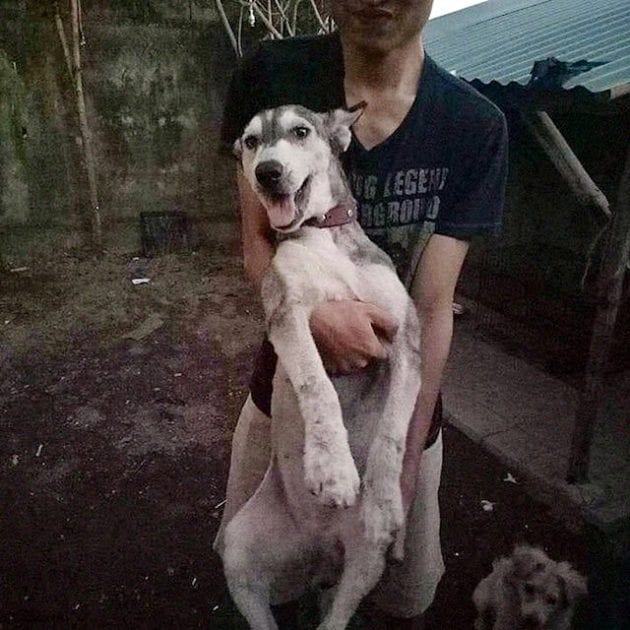 Ten months later, Hope's transformation was complete and now she is such a adorable, healthy Husky! Not only did Rico rescue and transform Hope, but he decided to adopt her!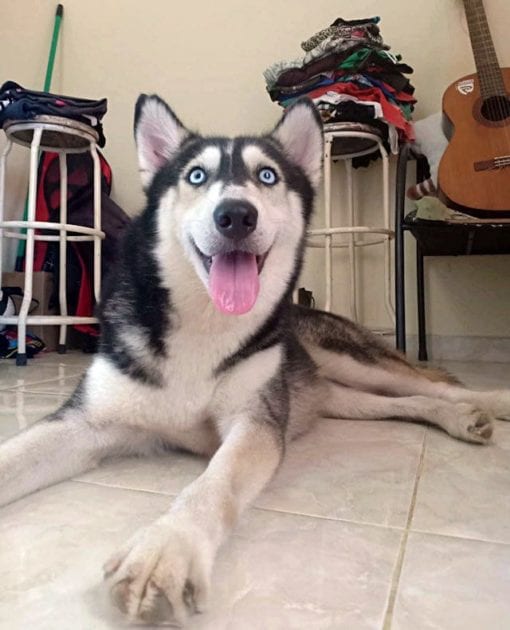 Hope now lives with Rico and his family in Bali and is enjoying her second chance at life