The dog was in the hot car and confused. When the passerby realized that the dog could die any minute, he risked arrest and threw a rock at the car window.
It's a scary sight to see a big man throwing a massive rock at a car window. So when a radio sales manager named Mark Lewis picked up a large stone and aimed it at a black BMW parked at Grand Bend Beach, the passerby naturally went into a state of frenzy. But soon, they found the real reason that warranted the man's drastic actions.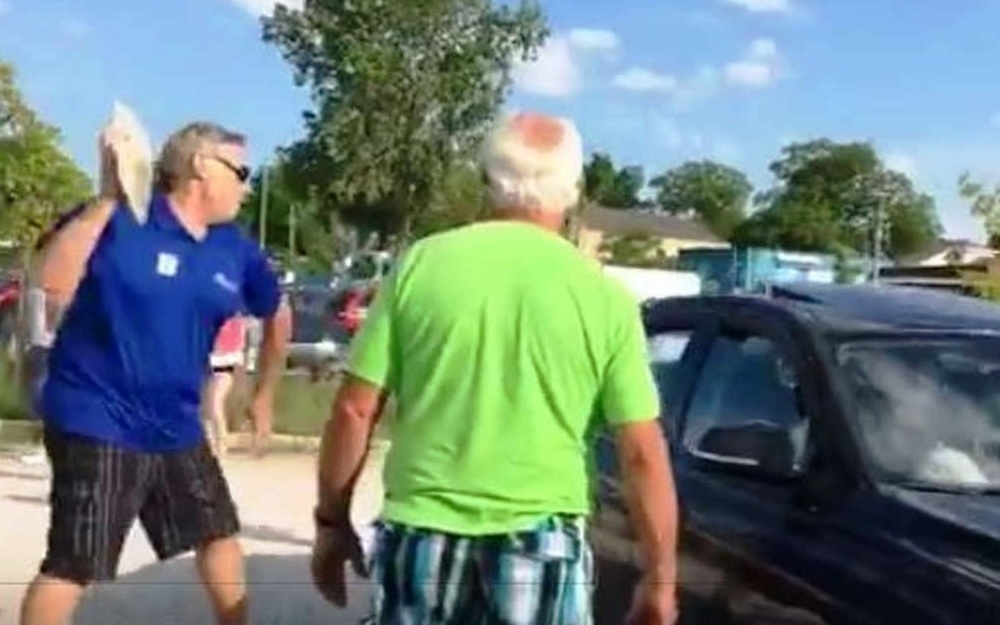 Apparently, a small white dog was struggling to breathe after being trapped in the hot car for a while. The temperature was around 86F outside, which meant the temperature inside the car was way hotter. Mark made an announcement at the beach's music festival to find the dog's owner. But when no one showed up, he decided to save the dying pooch himself.
Many bystanders warned Mark about any possible consequences of his actions, but the man ignored them and prioritized the dog's safety. After hitting the rear window with the rock 3 times, he was eventually able to smash the glass. Mark immediately grabbed the lethargic dog in his arms and helped him cool down for the next critical moments.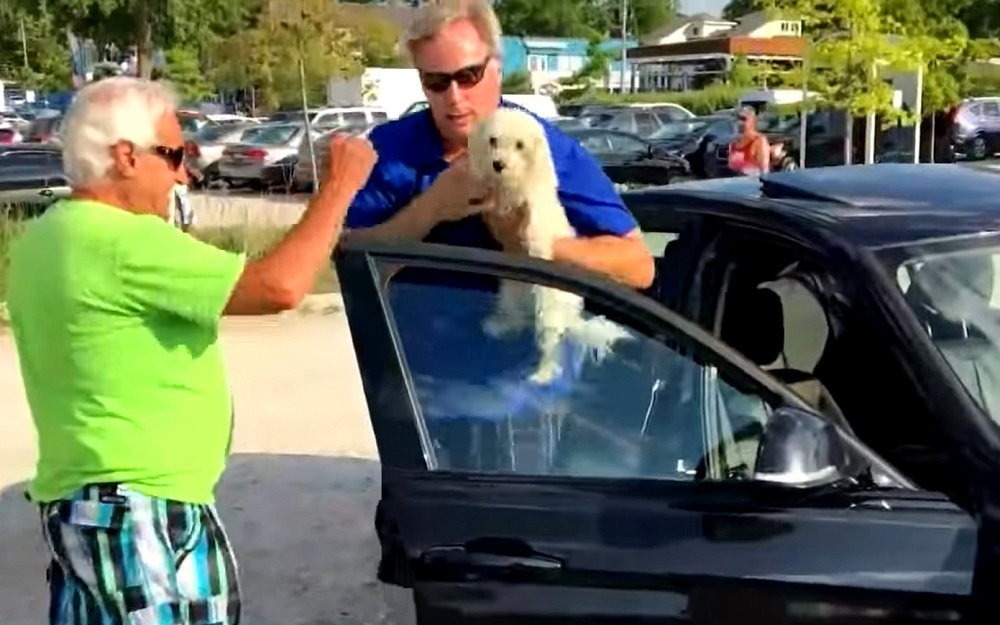 The owner came for the dog 50 minutes after the rescue, but the cops were already there. While the owner's identity was not revealed, the dog was taken into custody by the cops.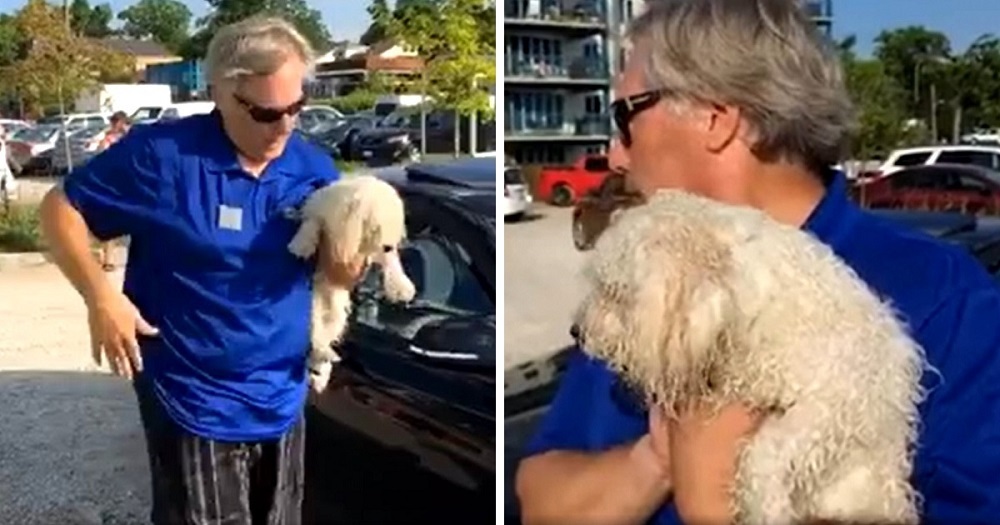 Mark has admitted that he was in a dilemma over "destroying private property". But once he saw that time was running out for the dog, he prioritized the dog's life. Fortunately, the cops have made it clear that Mark is not in any trouble for saving the dog. However, they have urged owners to use a healthy sense of judgment before leaving a dog in a hot car.
Click the video below to watch how Mark risked being on the wrong side of the law to save the tiny dog suffering in the hot car.