It is not hard to make a dog happy. It is enough to give your dog a belly rub, a snack, or a good stick, to make their life happy. Especially if they're in the park chasing sticks.
59-year-old dog owner Andrew Taylor is very familiar with the joy that dogs provide from sticks. He has witnessed the joy firsthand from his own pet – and that is exactly what inspired his adorable idea to create a "stick library" in his local park.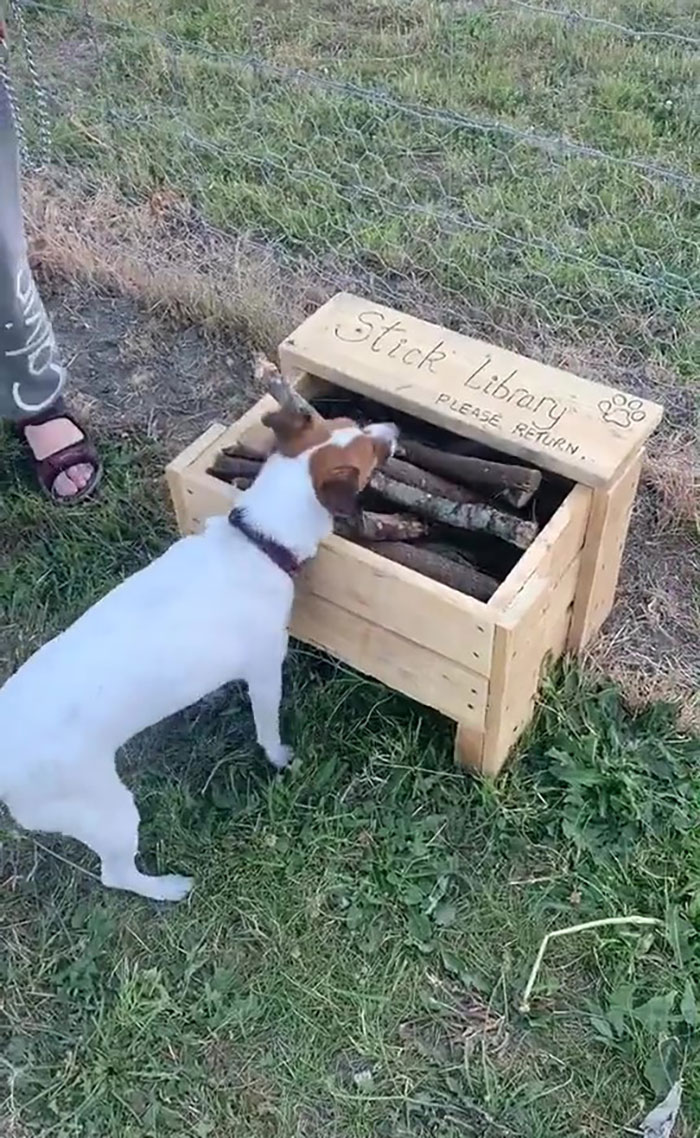 "Our dog Bella had become a stick lover because she ripped to shreds any balls or toys," said Taylor's daughter, Tayla.
Taylor, who is from Kaiapoi, New Zealand, started off his effort by collecting a good few sticks from the trimmed trees on the side of his house. After he'd sanded them down and smoothed them for the dogs, Taylor then created a 'stick library' to put them in.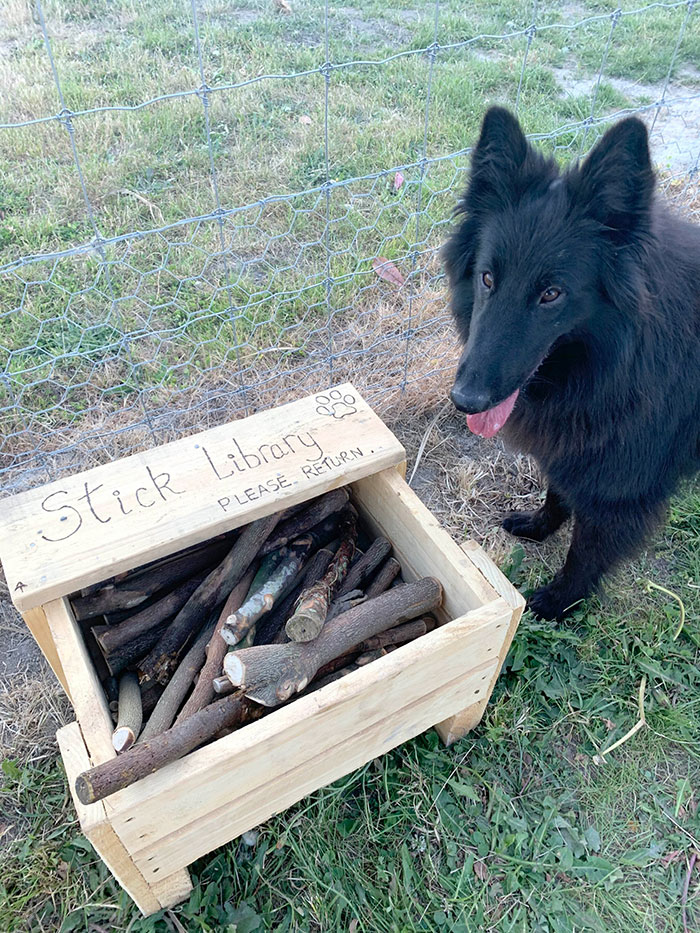 As his daughter, Tayla said, "While trimming the trees, my dad found himself with a lot of dead branches and knowing from experience how hard it can be to find a good stick, and that the new dog park was opening soon, he had the idea that he would save them and put them in some kind of box."
Once he finished creating the box, he engraved the phrase "Stick Library" across the top so that people would know to return them when they're done playing with their dogs.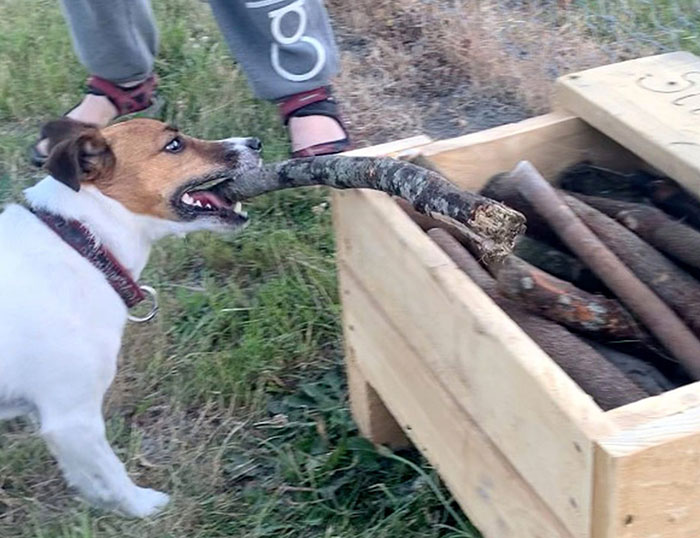 "He decided to call it the stick library because it implied that you return the stick once you're finished with it," his daughter explained.
After they put the box in the park, Tayla and her dad then invited people to attend the opening of their adorable stick library. Nearly 50 people and their dogs attended at the event.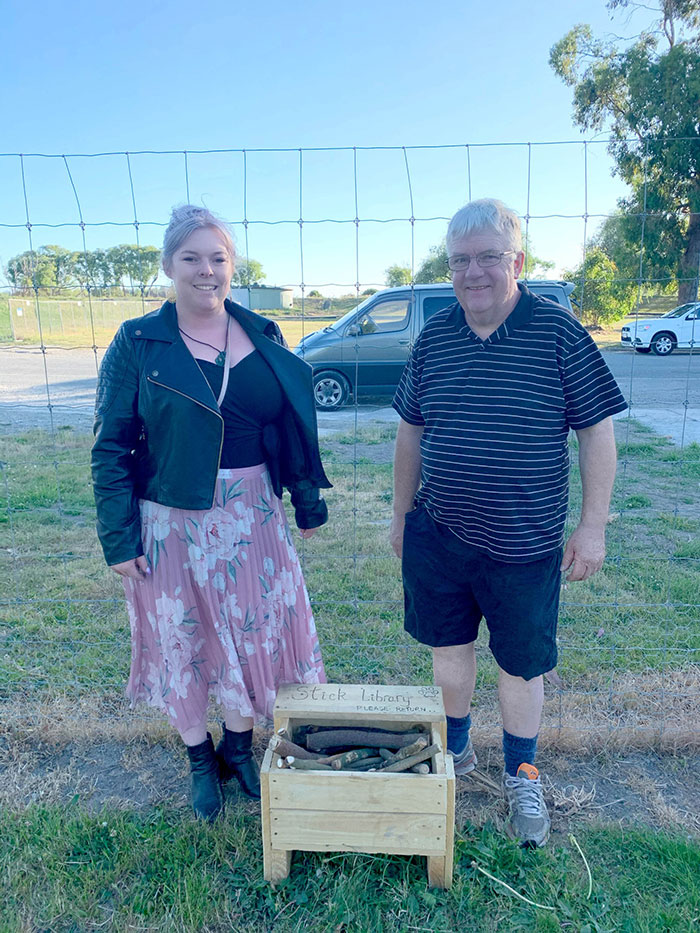 And the local dog owners are loving the simple but amazing idea.
"As people started to arrive, there was a disbelief of how simple the idea was, but it's one of those ideas no one had thought of. All the dog owners appreciate it as they all have experienced the 'good stick search' which isn't always fruitful, it's an idea that just makes sense to them," she said.
What a sweet gesture. We're sure all the dog's at Taylor's local park are grateful to him!