Finland .- Valtteri Mulkahainen from Sotkamo is a physical education teacher who has devoted much of his free time to photography for the past six years.
Valtteri has been photographing the wildlife of his country and captured many magical moments. And this is a story about one of them.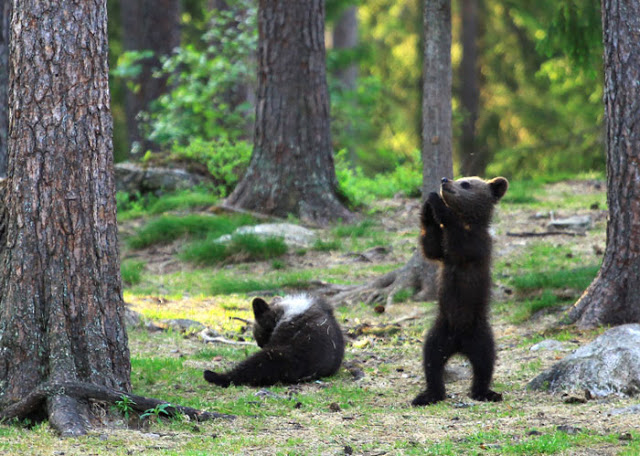 On June 3, 2013, Valtteri planned to explore the Finnish taiga around the town of Martinselkonen. As the man explored the area, he noticed a bear entering a clearing with some small cubs.
"The cubs behaved like little children," Valtteri told the Bored Panda.
"They were playing and they even started some friendly fights.
I felt like I was in a playground in front of my house, where young children have fun. That's what they reminded me of little children. At one point, the three of them were up on their hind legs and began to push each other. It was as if they were dancing in a circle.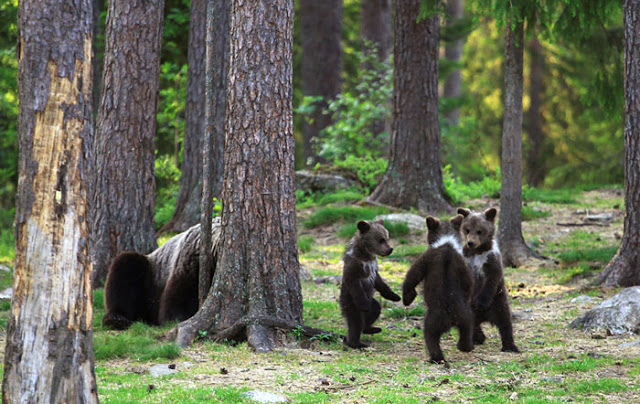 Valtteri was in a shelter 50 meters from the adorable action and had the perfect view. "I photographed the cubs with the bear all afternoon and all night," he said.
Yet, the fact that Valtteri managed to get such clear pictures of the family is fascinating. Bears try to avoid humans as best they can. Humans rarely see them in the wild as these animals always retreat immediately upon detecting our presence.
>

Sharp senses and the ability to move make them perfect in this game of hide and seek.