Lunita is a poor dog left in the worst possible way. Not only did they leave her in her wheelchair, but they also left her tied to a fence like that. Can you be more vile?
There are stories that leave their mark on the heart, and this is one of them, with tears mixed with sadness and happiness we will see how the wish of Lunita was fulfilled, a beautiful disabled dog with white fur who was abandoned a few years ago in Argentina. .
The abandoned dog in a wheelchair regained the will to live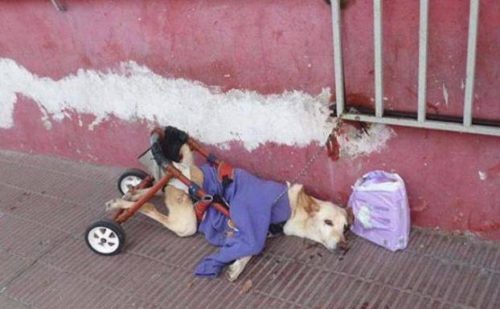 In the early morning of May 12, 2014, Lunita was left under the rays of the sun, chained to the fence of a hairdresser located on Zabala street, in the community of Salta.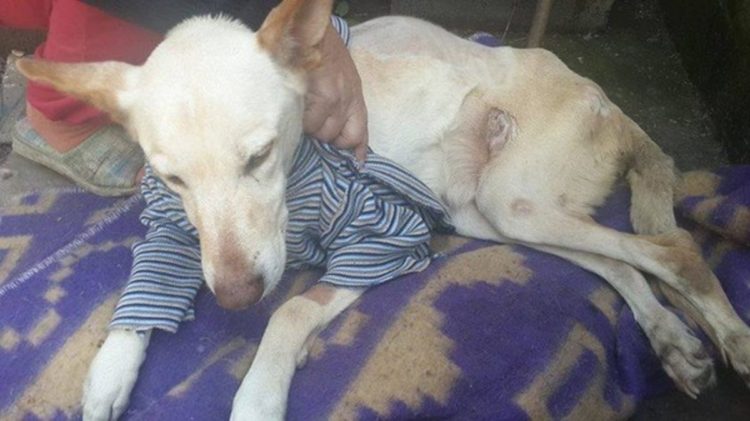 Lunita was lying face down on the sidewalk, she had a dilapidated wheelchair placed on her lower body, next to her was a pack of diapers and a note indicating her name and age, the person who had left her there also explained that it was not its owner and could not keep it.
The store clerk who discovered her right away contacted the rescue organization "LUBA Salta" and two of their volunteers came looking for Lunita.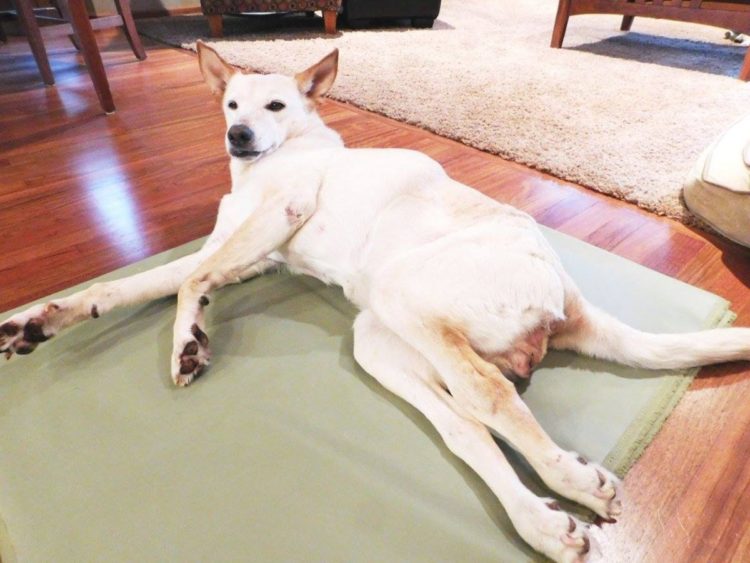 The rescuers were able to verify the sad outlook upon arrival, this dog without the possibility of moving, had no food or water, was wearing a flooded diaper and a look that only asked for help. She seemed very weak and scared, the neighbors say that she was so stunned by the noises and strange people that in her eagerness to escape she almost hanged herself.
Fortunately good people were there to help her and she was taken to the shelter.
The news spread and an American family appeared willing to adopt her, with the proceeds Lunita managed to travel. However, her adoptive family was not well informed about caring for a disabled dog, causing Lunita to develop a serious urinary tract infection.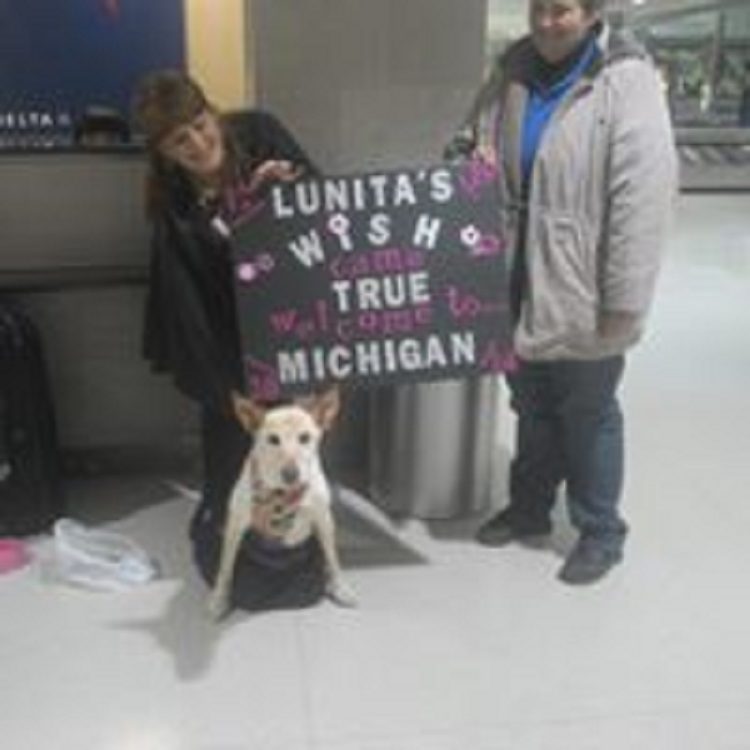 She was diagnosed with a very severe staphylococcal infection, as a consequence of mite infestation (Mange).
Infection, scabies and wounds caused by burning from the urine caused her to lose all hair from the waist down, including that on her tail. She suffered a lot, with 15 kilograms she was underweight.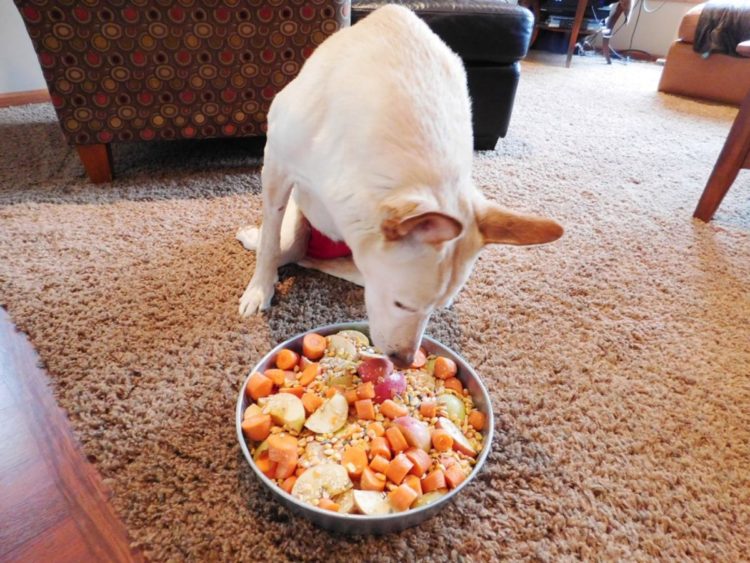 Lunita was sent to a loving new adoptive family in another state. It took a lot of effort, constant visits to the vet, and lots of medication. Thanks to her will to live and the care she received, she managed to recover, in addition to reaching a healthy weight of 25 kilograms.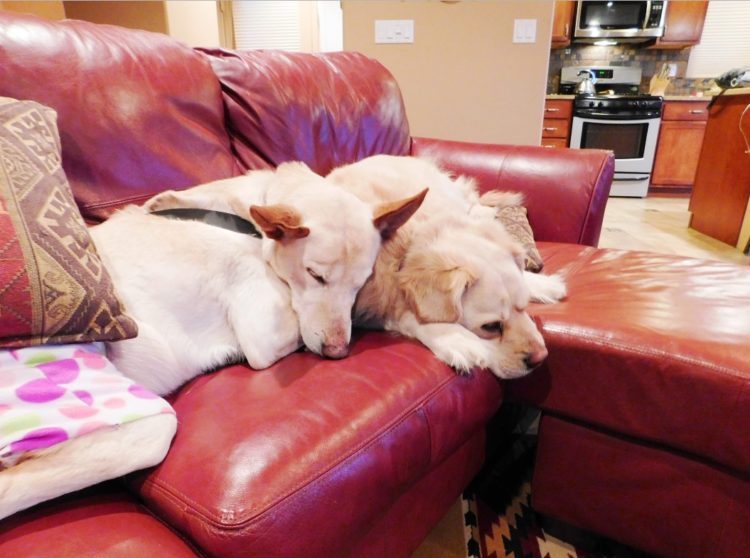 However, due to her disability, she required medical treatment that meant a high monthly cost, she never lacked anything, since she had a fund of money raised that was used to cover her needs.
Lunita would not have come this far without the generosity of people who made donations and the collaboration of sponsors who immediately wanted to help change Lunita's life.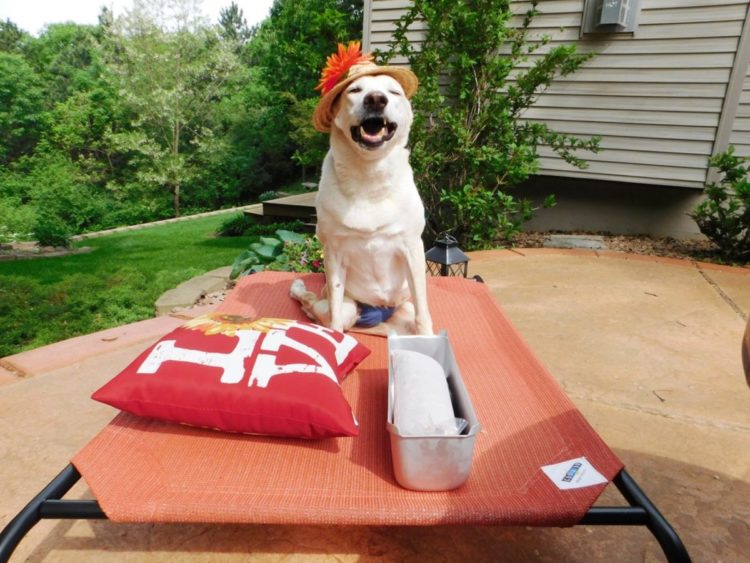 The family that adopted her was perfect, since then she has known true happiness, and lived surrounded by love. Her 11th birthday celebration on June 15, 2018 was quite an event. Only no one imagined what would happen shortly.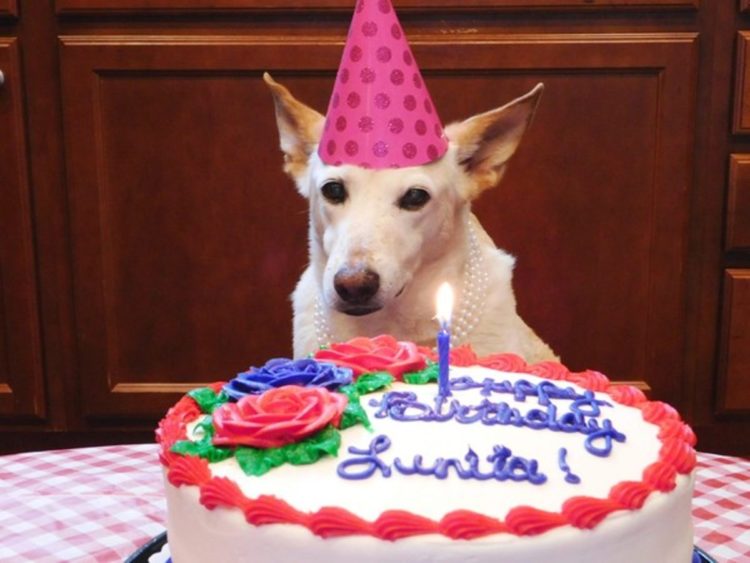 People from all over the world who had fallen in love with her story wanted to congratulate her that day, they filled her Lunita's Wish Facebook page with messages.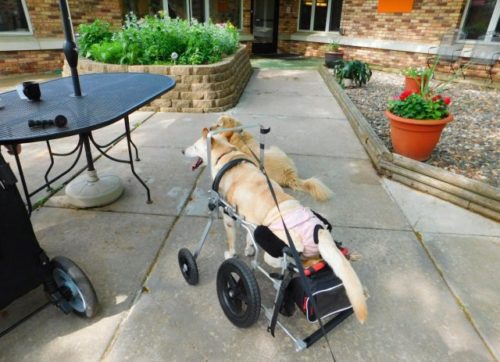 Lunita's life journey has been uphill, with her disability she overcame every obstacle that seemed insurmountable, she never gave up.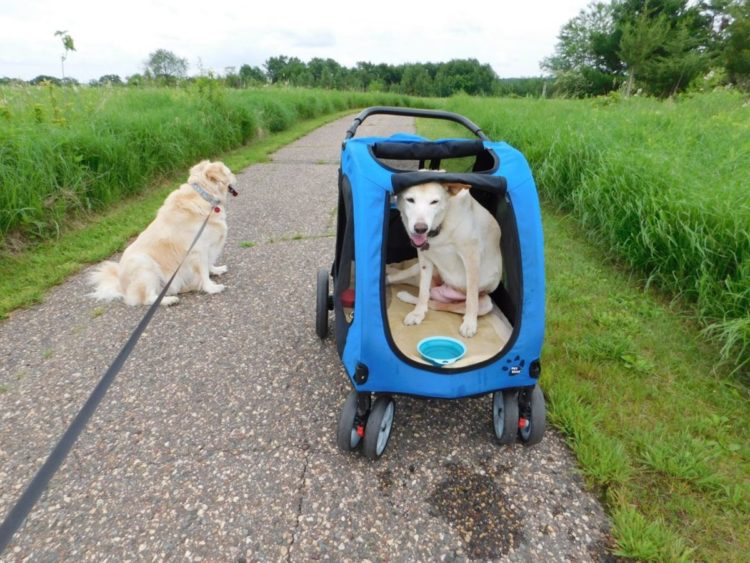 There was no shortage of fun outdoor walks and walks.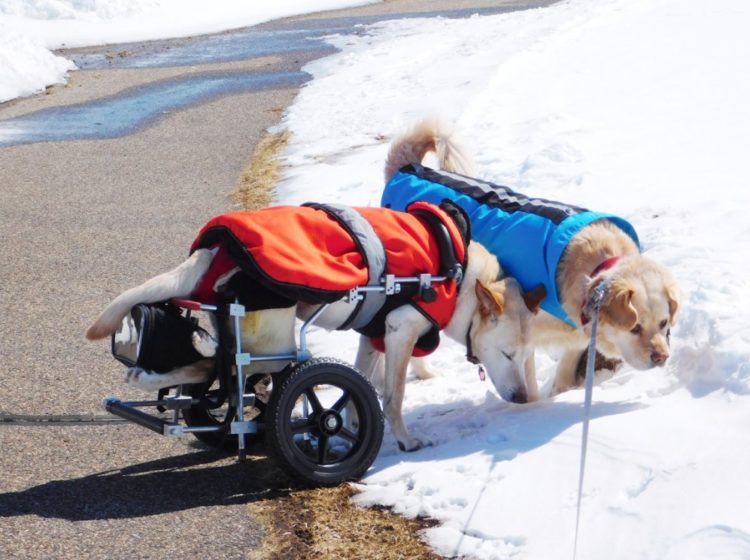 Shortly after she was 11 years old, her physical condition began to deteriorate, she had to be confined to the intensive care unit (ICU) to be treated.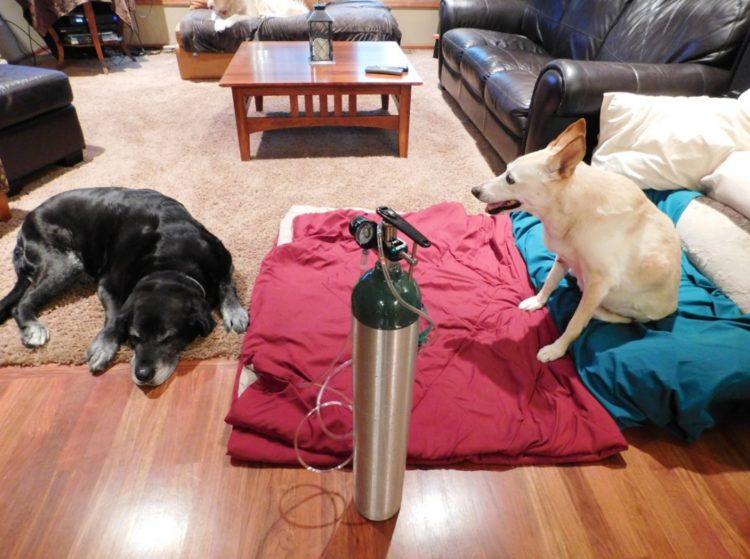 The owner announced that she was very sad, Lunita was gone forever. She passed away on July 8.
He expressed via Facebook that they were devastated and couldn't stop crying.
"I feel like a part of my soul has died. I will never forget her and how much she meant to me. She changed my life forever. I loved her very much.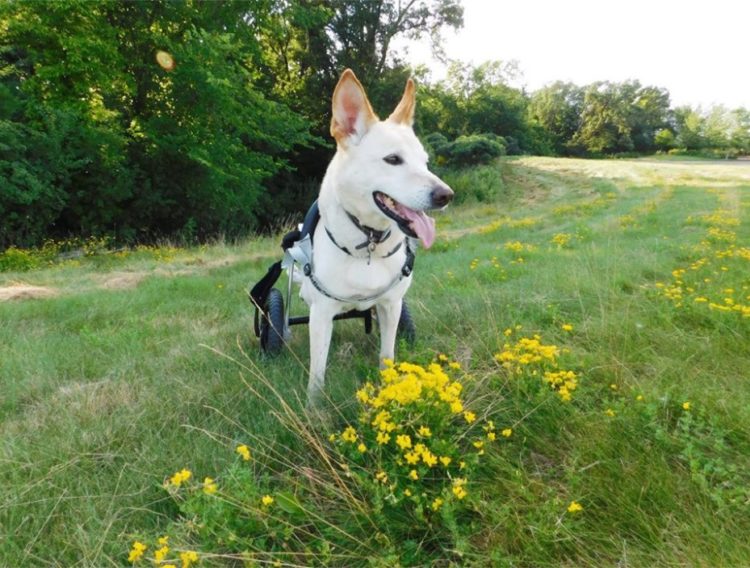 He took the opportunity to express his appreciation to each person who prayed and donated to help Lunita.
Together with his family he could have and be what every dog ​​has always deserved. She spent her last years, surrounded by immense love.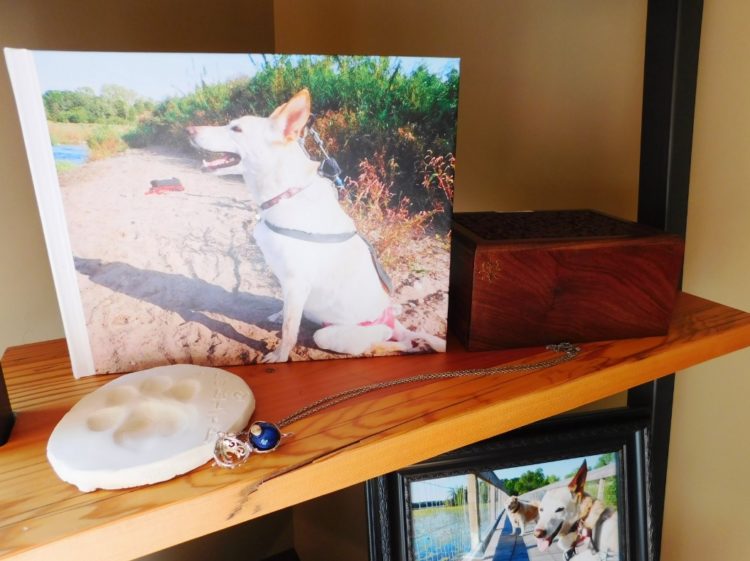 Adopting a disabled cat or dog will fill your soul with love and gratitude. The memory of this wonderful dog will live forever in our hearts.