In light of the coronavirus pandemic, many people have had the opportunity to reevaluate their lives and the people around them. After all, it's always somehow easier to appreciate things when they are suddenly taken away from you, even if it's temporary. So it is not surprising that most of us are seeking human comfort now more than ever and are finding ways to have healthy social experiences, even while following the rules of social distancing.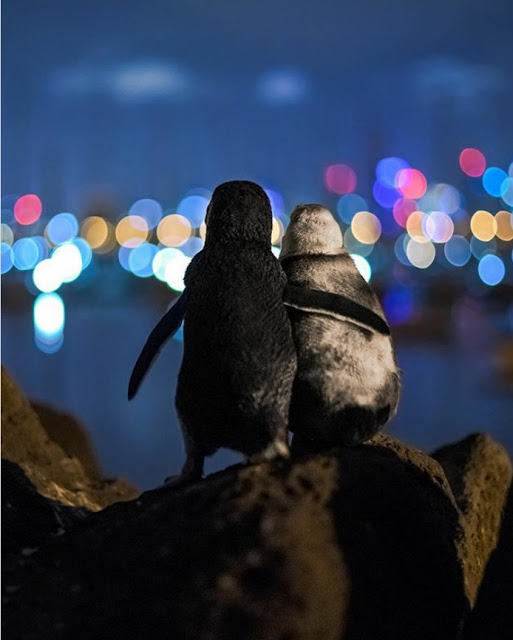 But it seems that it is not only humans who seek comfort in each other's arms during difficult times. Photographer Tobias Baumgaertner captured a unique shot of two widowed penguins hugging and comforting each other as they gazed at the Melbourne skyline.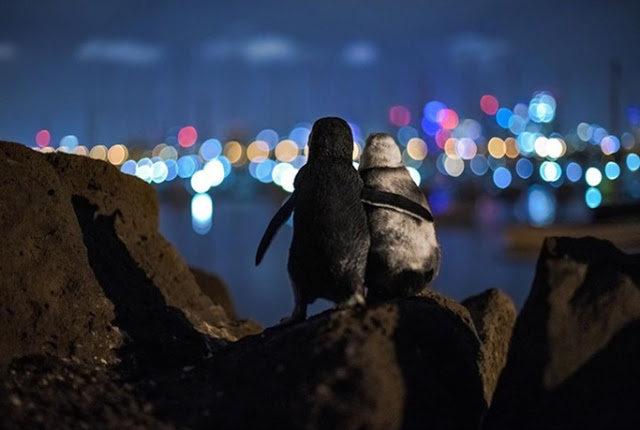 "At times like this, the truly lucky ones are those who can be with the person/people they love the most. I captured this moment about a year ago. These two penguins perched on a rock overlooking the Melbourne skyline were there for hours, hovering around, watching the bright lights of the horizon and the ocean. "
"A volunteer approached me and told me that the white woman was an old woman who had lost her partner and apparently so did the youngest man on the left. Since then, they have met regularly to console each other and stay together for hours looking at the lights dancers from the nearby town. I spent 3 full nights with this penguin colony until I was able to get this picture. Between not being able to use any lights and the little penguins continually moving around, rubbing their fins on each other's backs and cleaning each other, it was very difficult to take a photo, but I was lucky in a beautiful moment. I hope you enjoy this moment as much as I do, "Tobias wrote on Instagram.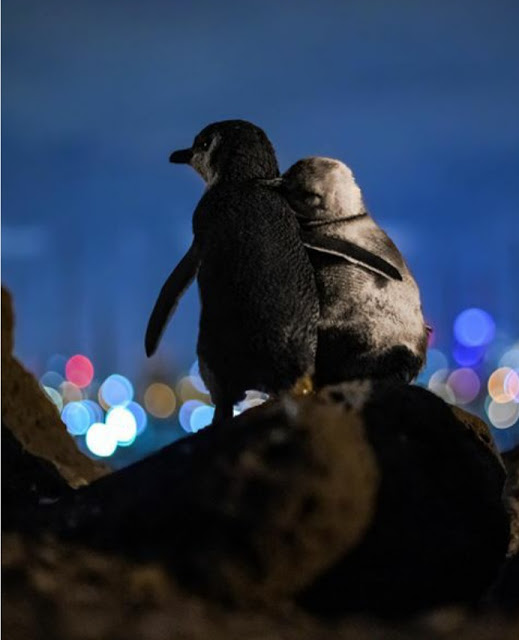 People liked the photos and their amazing story.