An adorable kitten with big eyes was in a veterinary clinic in Las Vegas, Nevada (United States). She was found alone, with a brain injury and in terrible condition. She was unable to lift her head, and was severely malnourished and dehydrated.
She was approximately nine weeks old at the time of being found, but due to malnutrition she looked like a small one at only three weeks. Thanks to the care of the veterinary team, the little kitten began to prosper and was already raising her head.
Danielle, founder of With Grace, is an animal rescuer with her husband. She was in the veterinary clinic for another cat when she learned about the case of the little feline.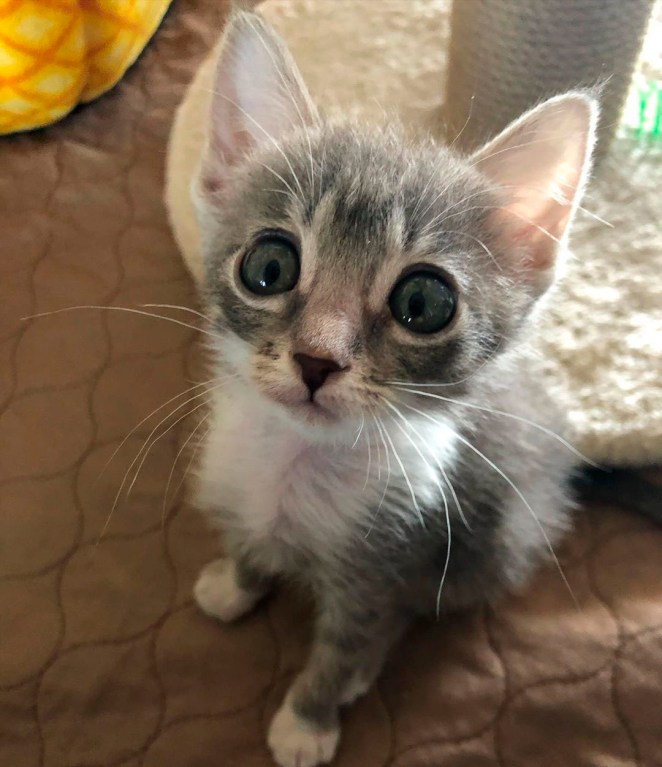 Danielle commented to Love Meow:
"We saw this adorable little nugget and felt an instant attraction to it."
The little feline was receiving vet care the moment the couple first saw her. At home they did not stop thinking about the little girl with the bulging eyes and after a few days they received a call from the veterinary clinic.
"She found out that this baby had bulging eyes and asked me if I would take her in. And of course I said 'Yes!'
The woman's husband was very happy, and immediately decided to call her Luna because of her big eyes. He picked her up at the clinic and bought her a pineapple-shaped bed so she could sleep comfortably; At 3 months the little Moon was barely half the size for its age.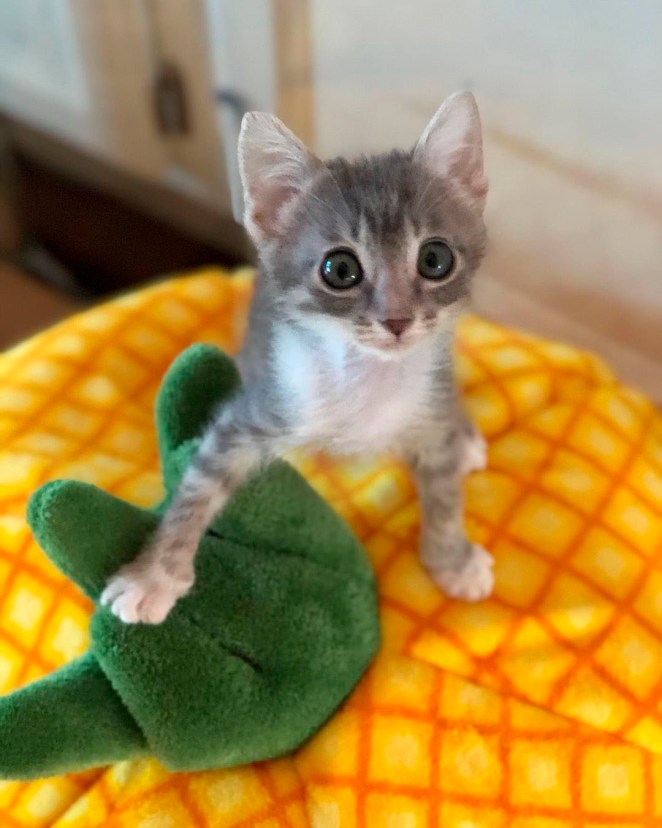 The little kitten was so small that her eyes stood out like two huge moons; she had a long way to go, she suffered from a heart murmur due to malnutrition and a difficult case of ringworm as well as a fungal infection.
Danielle added:
"Once we started to put some weight on her, her face filled out and she looked appropriately proportioned. Her days of malnutrition are behind her. You will never go hungry again.
After a few months of care by her foster family, little Luna showed great progress, she was recovered and very active. She managed to overcome the ringworm and the heart murmur. Danielle says she still has tremors in her head; It usually happens when she is locked up and focused on something but this does not prevent her from being playful and restless.
She is a peculiar fool you can't help but love. She plays hard and sleeps hard (she actually makes the head of the bed). She has a favorite toy that she drags everywhere with her.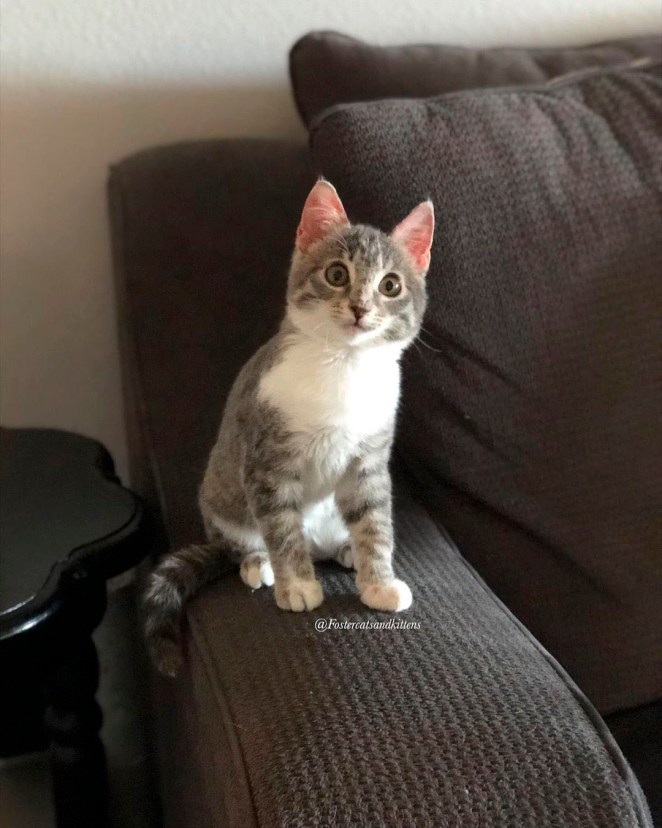 Luna has made an incredible recovery, she started from scratch and is now quite a restless kitten. When she gets a new toy, she gets very excited and plays until she is tired.
When we first caught her, she didn't know how to jump. It took her months to regain her balance, but once she did, there was nothing to stop her. "
When Luna was fully recovered and ready to find her permanent home, a family in Massachusetts (United States) fell in love with the feline.
Danielle expressed:
This has been a long road for this girl. Luna is a comedian and will keep her family laughing constantly.
Her new mother is so happy to have her home, and she enjoys every moment with the little feline. She considers it perfect for her family; Luna now even has a sister named Lani and they get along very well together.
View this post on Instagram