A young little lion called Filya came inside a bus with full of tourist at Taigan Park, Crimea. were the tourists were watching the lion and he came in offering them hugs,the lion did not show any sign of aggressiveness whatsoever.
However, the lion was not aggressive at all, as he did not attack any people. Instead, he climbed into the open vehicle and started licking several tourists while rubbing his face in a sign of affection and wanted to be loved by people.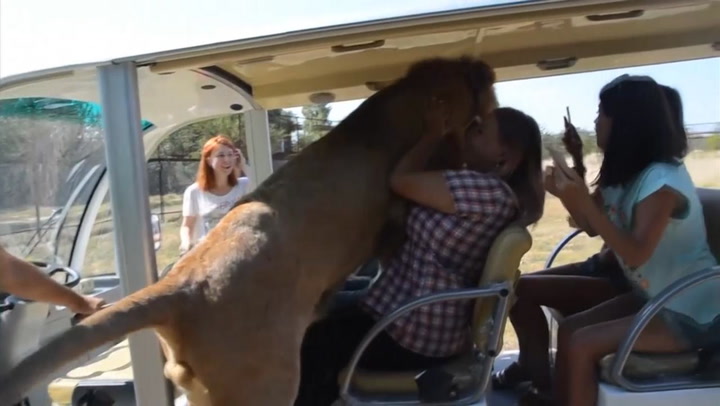 This footage was taken just months after a woman was injured by a lion at this very same park. Boy, I wouldn't take my chances.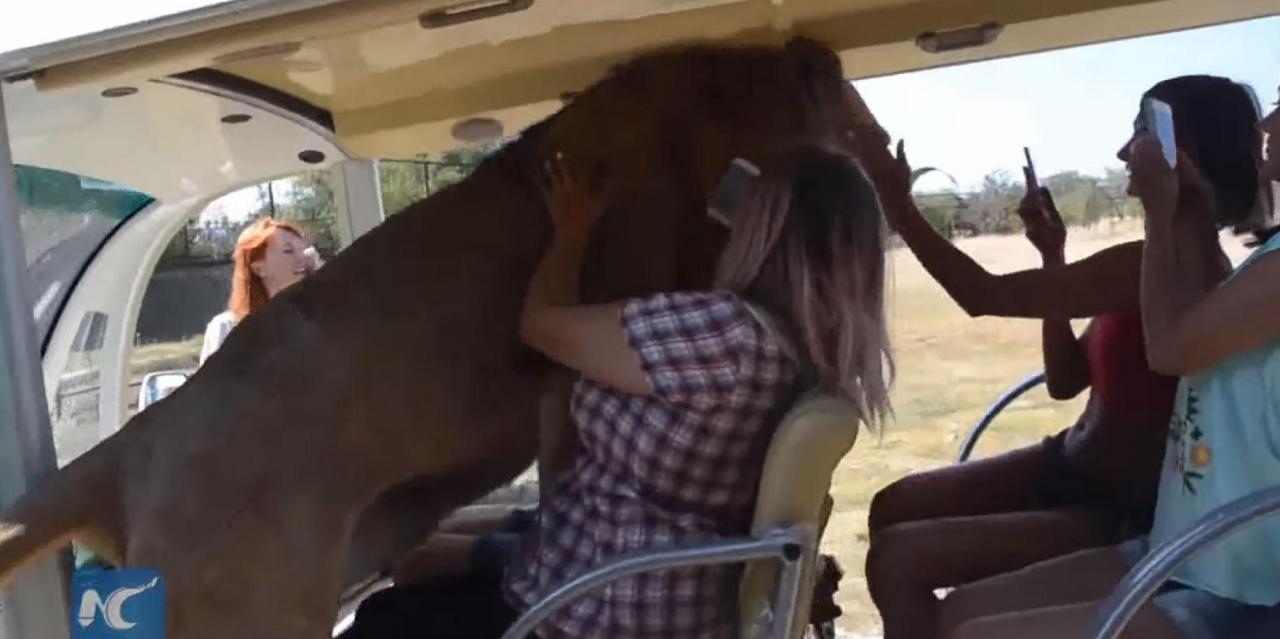 The tourists can be seen playing and petting Filya, as well as taking lots of videos and selfies to not forget this unique view.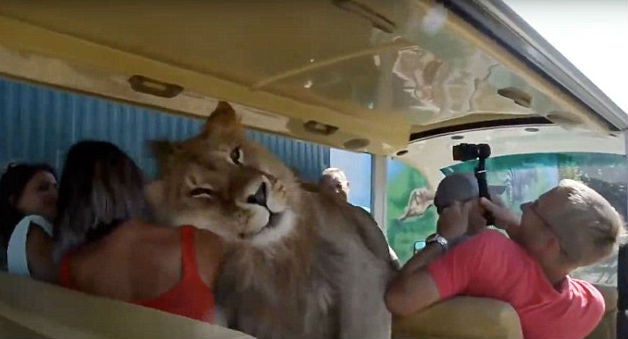 Last year, the park saw rare white lions being born there.
See the video of the precious encounter below: