Yasik is a calico kitten who was rescued from the risky streets by butlers at YORI MEOW. They took her home. Because of hunger, she asked for food. They didn't have any milk powder, so they gave her a liquid treat. She ate quickly as if it was her first food ever. After being fed, Yasik's voice became adorable. She seemed to show that she felt happy and safe here.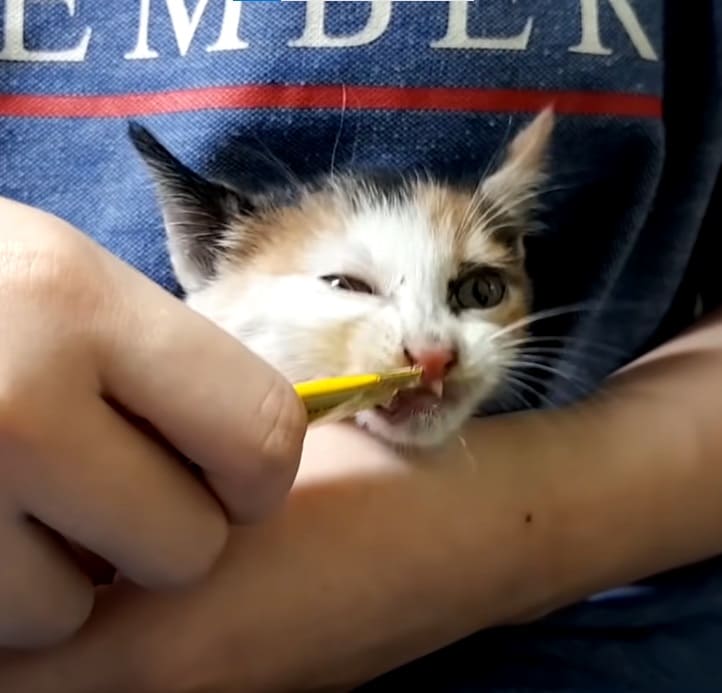 Screenshot: YORI MEOW
She was tiny, so everyone thought that she was a one-month-old baby. However, the hospital revealed that she was a two-month-old baby. That is why, she is old enough to eat hard food and eat by herself. When Yasik ate cat food for the first time since she was born, she cried with happiness. She loved that amazing food and couldn't stop eating.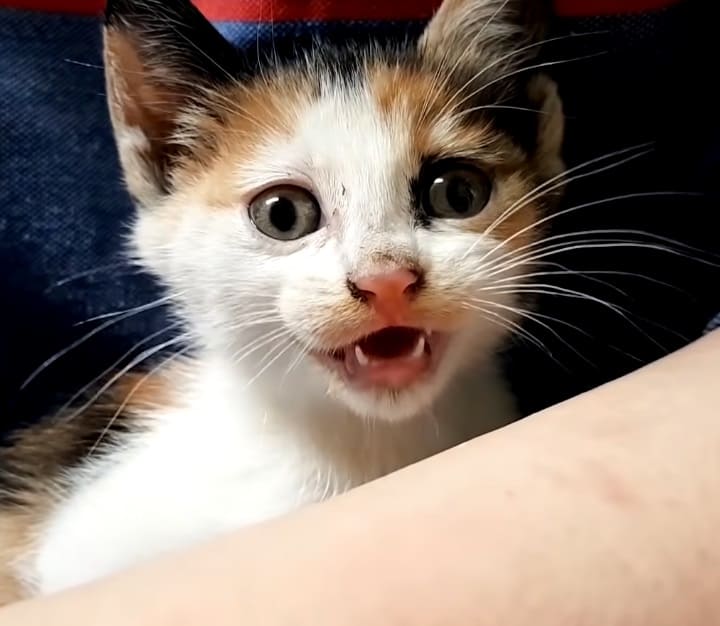 Screenshot: YORI MEOW
Kuku is an adult cat who lives here for a long time. When she met Yasik for the first time, she tried to look strong. But actually, she is an adorable and friendly cat. She still needs time to get used to the new member and share her home with this little kitten. We hope that they will be best buddies soon.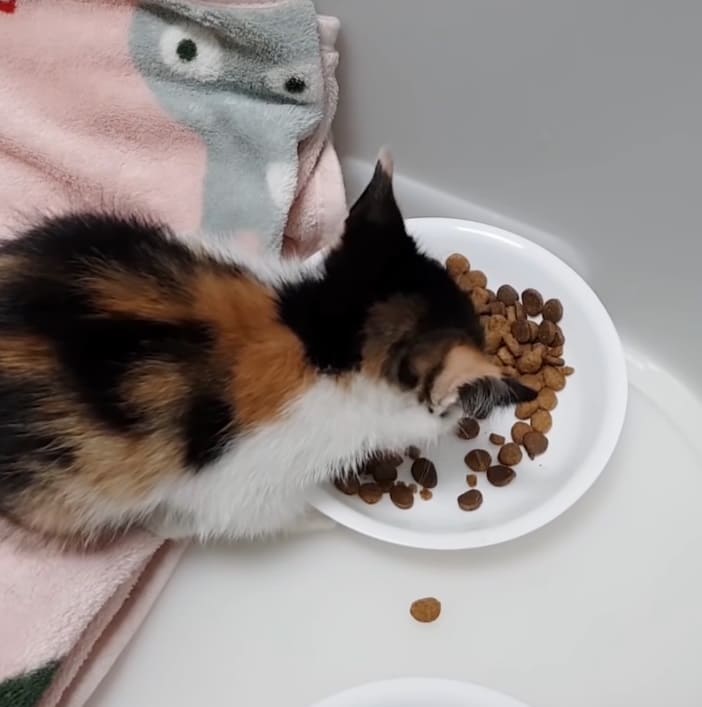 Screenshot: YORI MEOW
Watch the full video here: