Sabrine and Romain, who reside in France, fell completely in love with an adorable kitten with a unique feature on his doormat face; Gringo, a British Shorthair came into their lives when he was just a small feline with a charming white mustache that added a unique and interesting touch to his adorable appearance.
The couple knew they had found the perfect member for their family and fortunately when they arrived at their new home, Gringo got on wonderfully with the resident cat Milko. The cats did not stop playing and running around the place, they had a lot of fun spending time together.
Romain told Love Meow:
"I tried to play with him to make a connection, and he started purring and hugging us. He's full of life, happy, and has a really nice personality. He loves to play, climb the curtains and jump.
KITTEN WITH THE MOST PERFECT MUSTACHE WINS THE HEART OF A FAMILY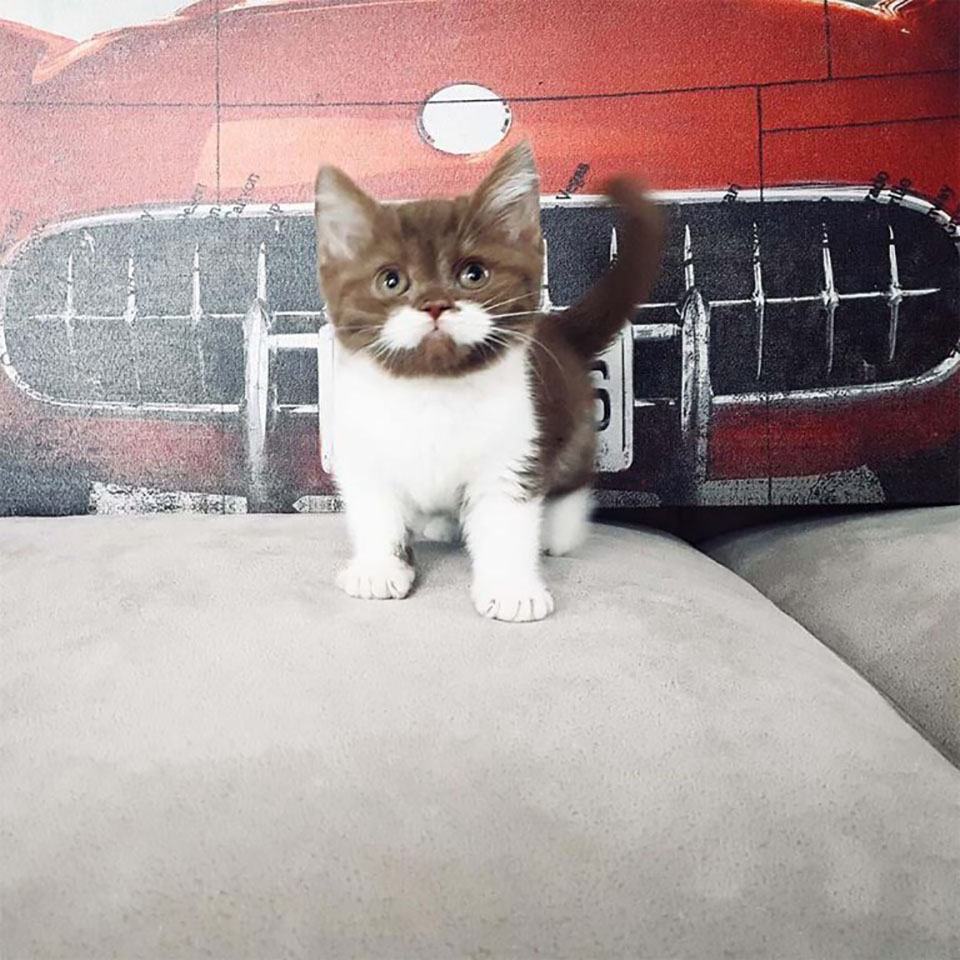 The kitten is a very demanding boy and knows how to attract the attention of his human parents when something is not entirely to his liking.
His father tells:
"It has a habit of standing on its hind legs like a meerkat, and it can stay that way for a couple of minutes."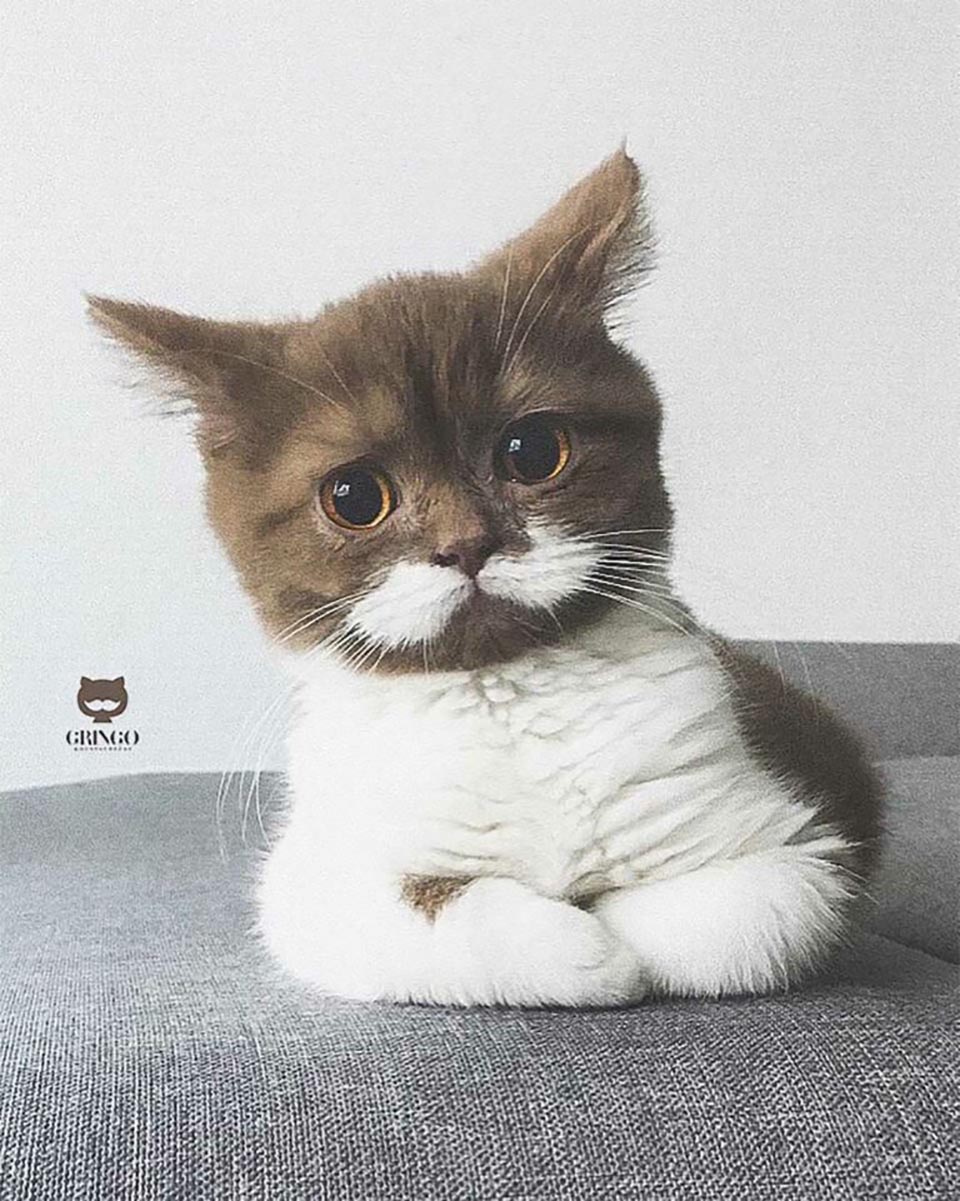 Gringo is very sweet and purrs intensely when he enjoys the caresses of his loved ones, he is quite adventurous and naughty; he is not afraid of anything and enjoys exploring new places like a great explorer.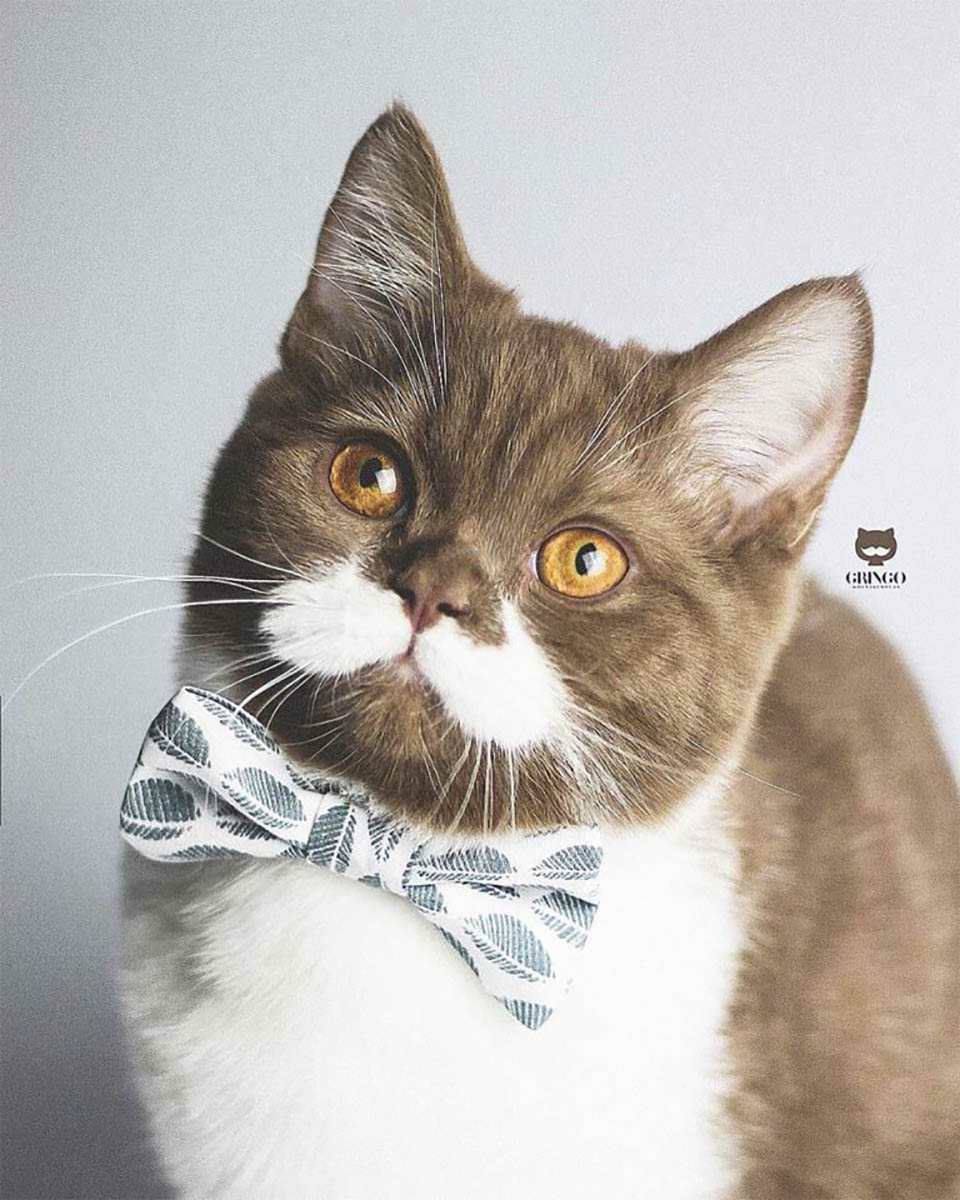 When Gringo isn't looking for adventure, it's easy to find him taking a long, comfortable nap on his family's couch. The adorable feline proclaimed himself the official supervisor of the family, and he knows very well how to do his job to the full.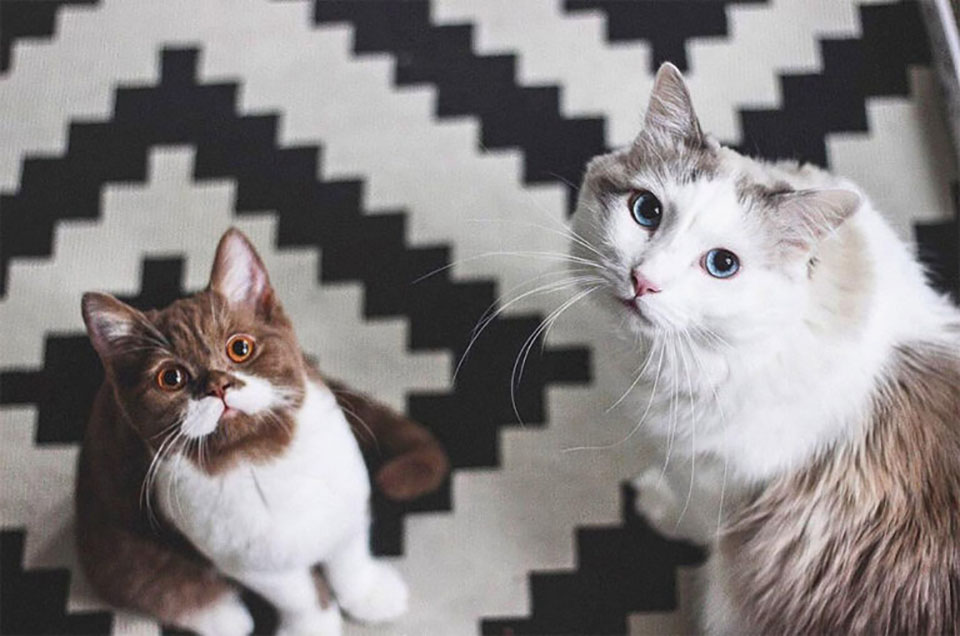 The restless feline even managed to get his older brother to follow his antics, and now Milko could be seen playing like a teenager alongside the whiskered kitten.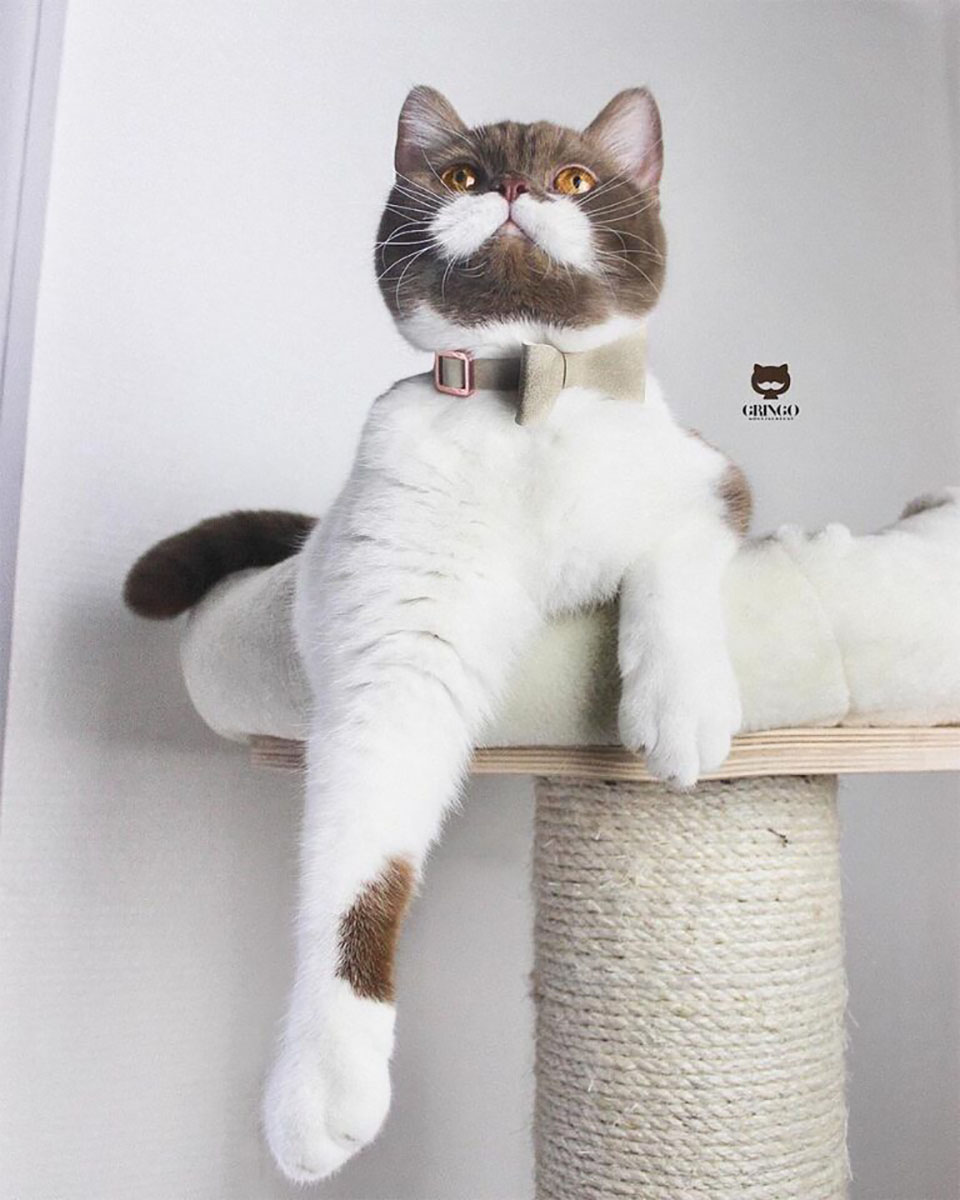 Gringo is happy with his life as an indoor cat, he has grown in size, but he continues to behave like a great adventurer, he loves his parents and of course his feline brother.