A little kitten with her front legs bent is rescued just in time next to her feline brother; she recovered and was finally able to find a home where she became the happiest cat in the world.
The tiny feline was found with her brother in a stable; they were both covered in fleas, dirty and in need of rescue. Anna Dickerson-Homan, a Michigan City-based foster volunteer, heard about the little kittens and wanted to help them survive.
The woman did not think twice, and although she had no idea what her care would be like, she received them at her home to take charge.
KITTEN WITH BENDED LEGS GETS A FAMILY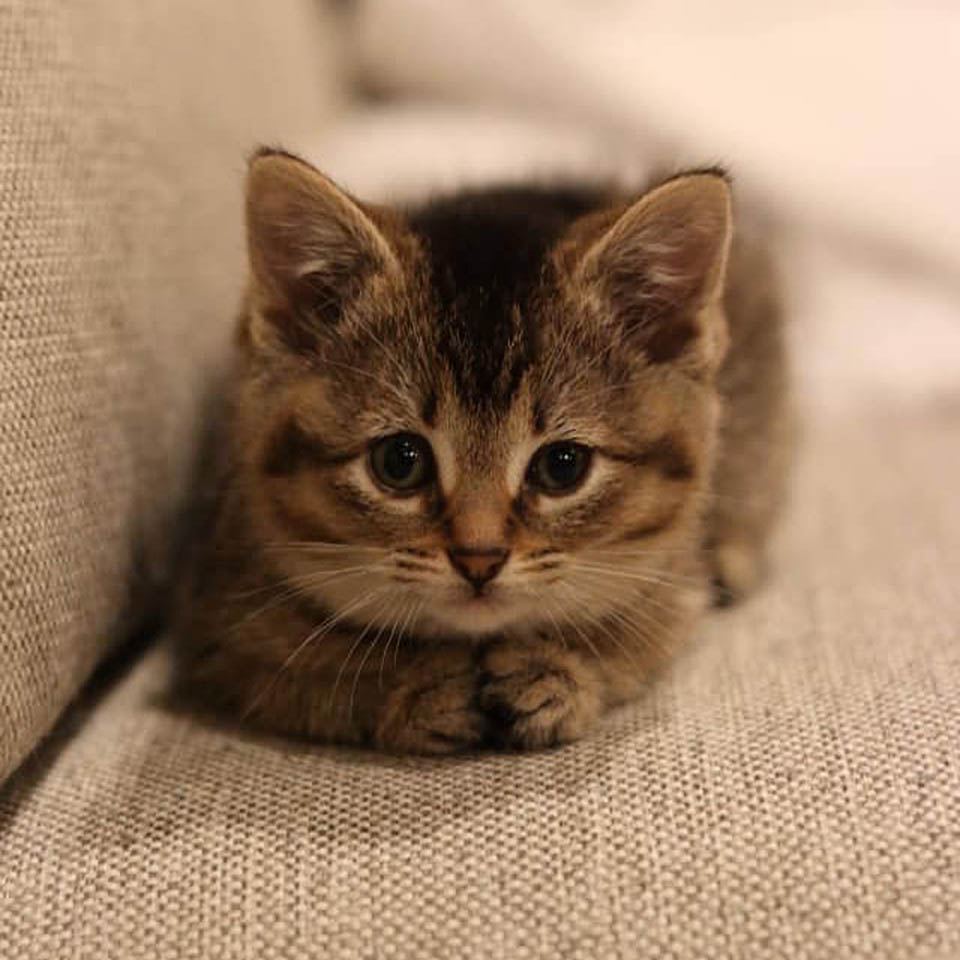 Anna told Love Meow:
"It was a 'act now, plan later' situation and he had the feeling that I was his only hope."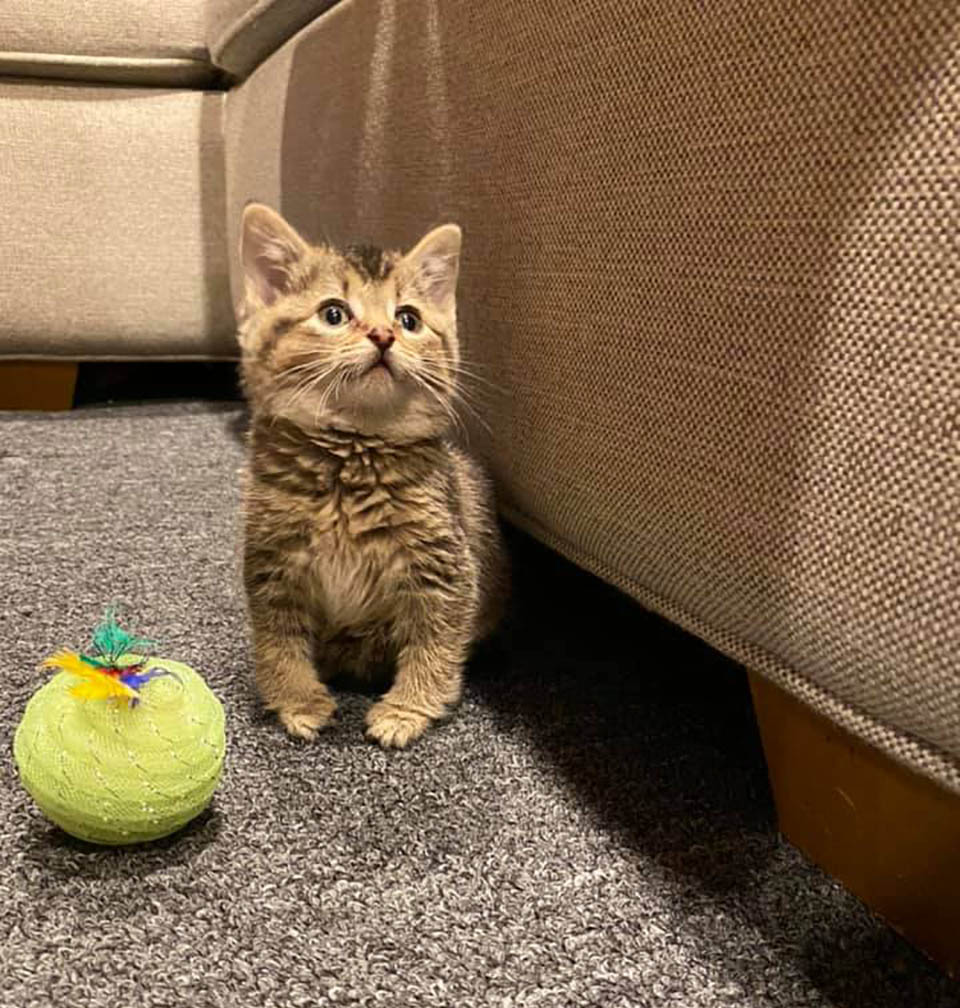 When the kittens arrived, he noticed something strange about one of them; the little kitten had crooked legs, was stocky and had no tail. The adorable feline was born with several congenital complications, such as: Manx syndrome, kyphosis, a paw deformity and neurological problems.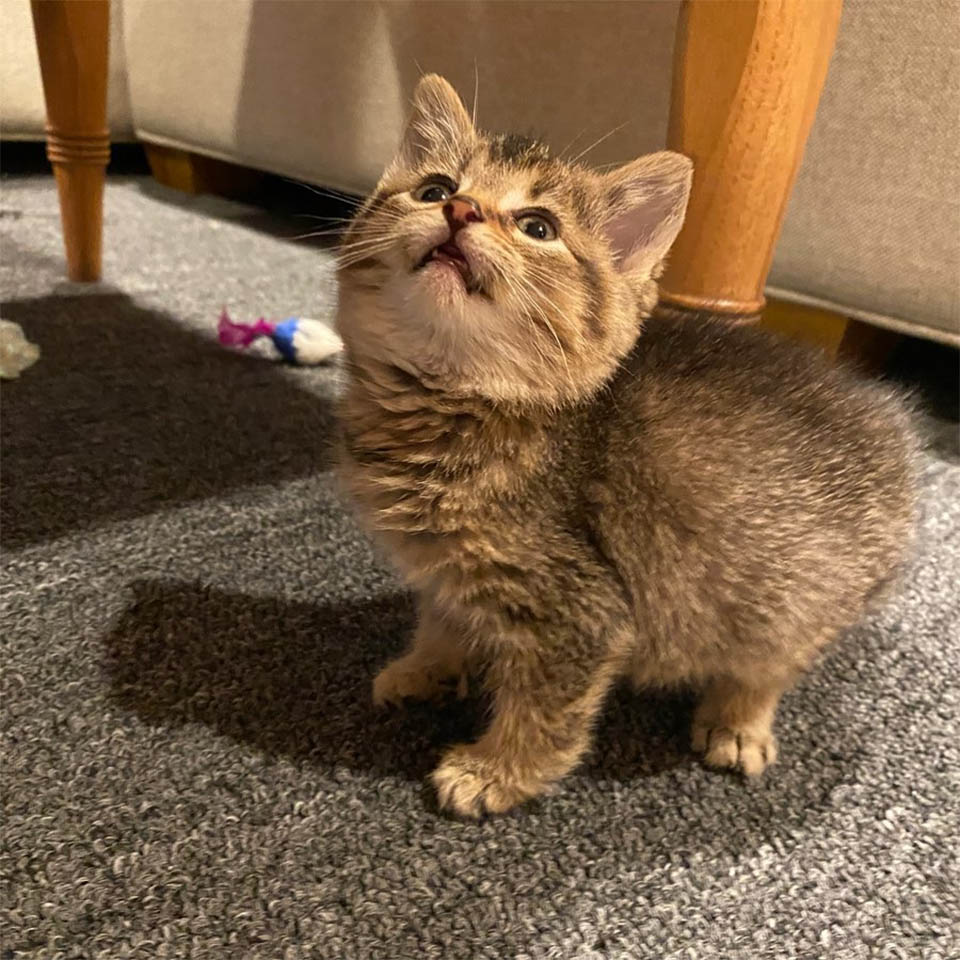 Due to these problems, she cannot walk properly, but the kitten named Lisa proved to have a fighting spirit from the beginning. Lisa is very playful, she is always in a good mood; She also jumps like a bunny and explores every corner of her foster home.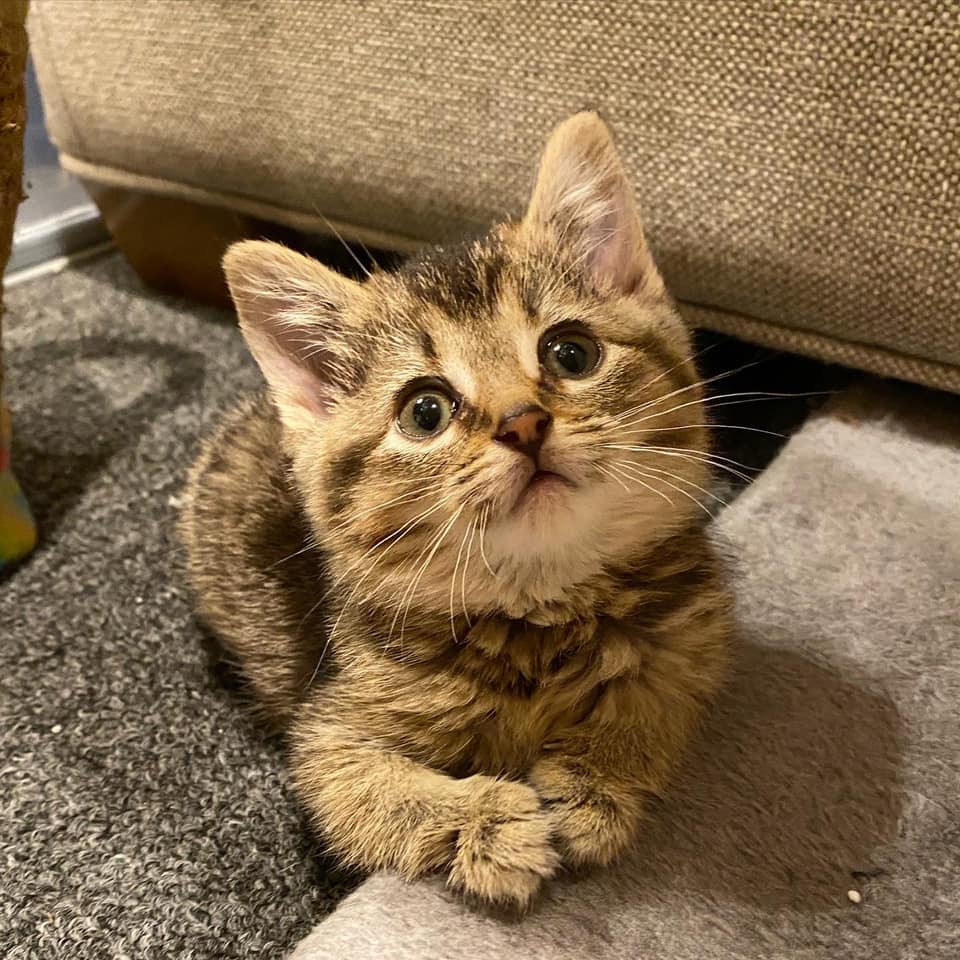 Anna added:
"She's a cognitively normal cat who just wants to do cat things: look at birds out the window, chase a rope, and snuggle into your lap."
At that time, Anna and her husband planned to take care of the two little kittens until they could be adopted into a good family. But they knew that the right family for Lisa would have to understand her needs and adapt to her lifestyle to achieve her comfort.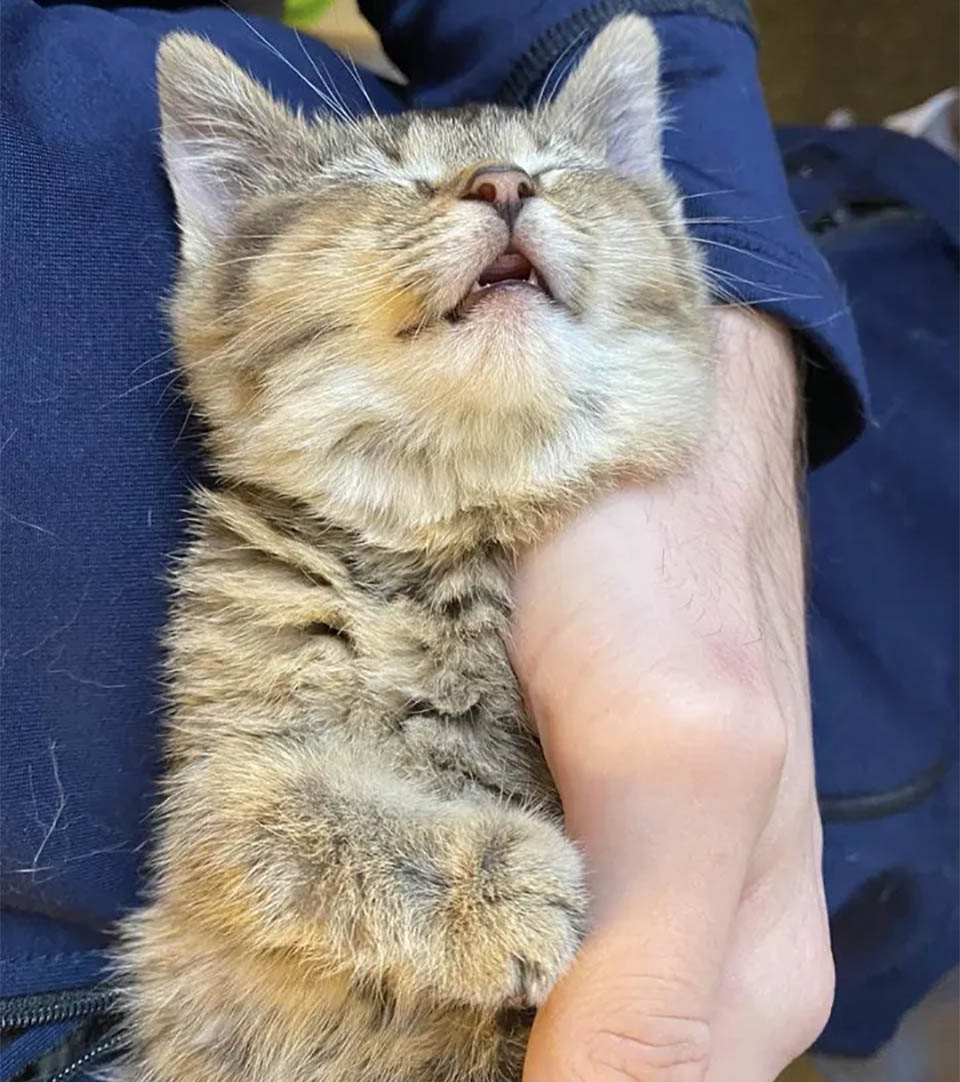 Steve, Anna's husband, wanted to make Lisa's life easier, so he built a ramp to help her get on and off the couch. Despite her crooked legs, the sweet tabby did not let anything stop her, she could run, jump and chase toys very easily.
Anna commented:
"Lisa loves to snuggle and has to be as close to her humans as possible at all times."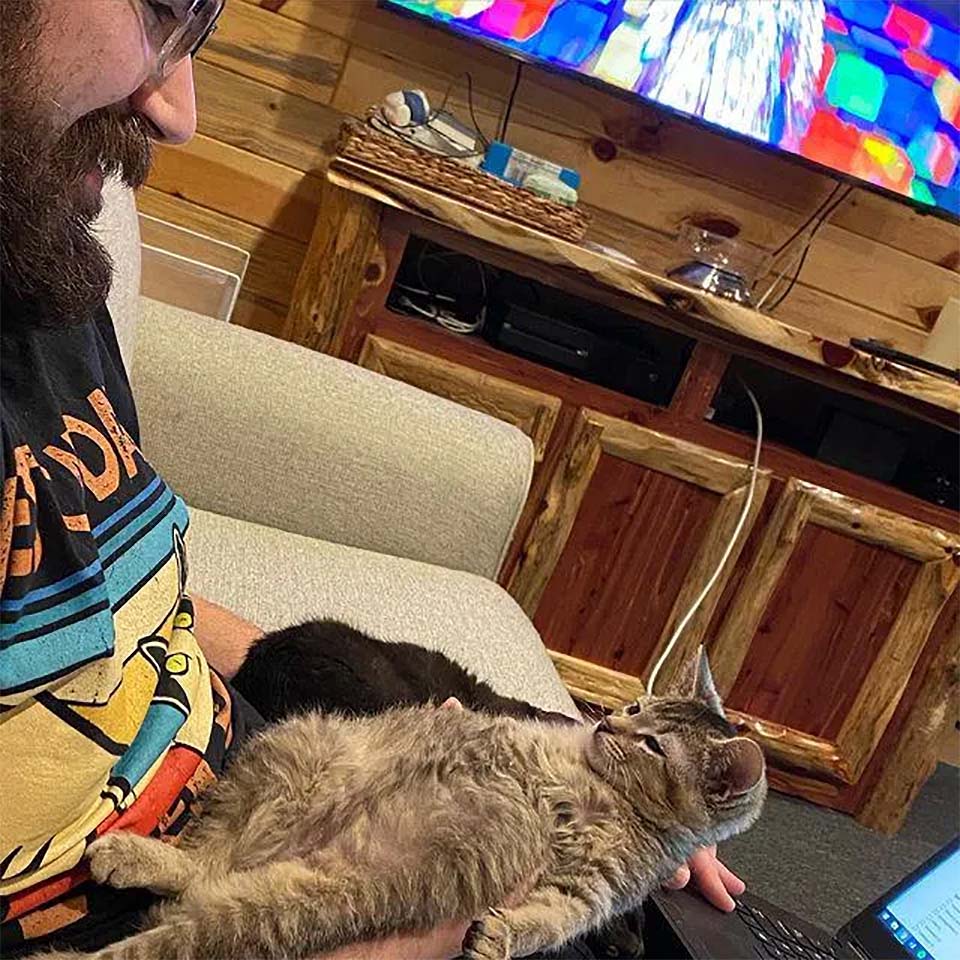 Lisa quickly found her role at home, became a supervisor, and sits by the computer to watch her mother at work. At times, she climbs onto his human's lap; she wants them to know that she is there to help them when they need her.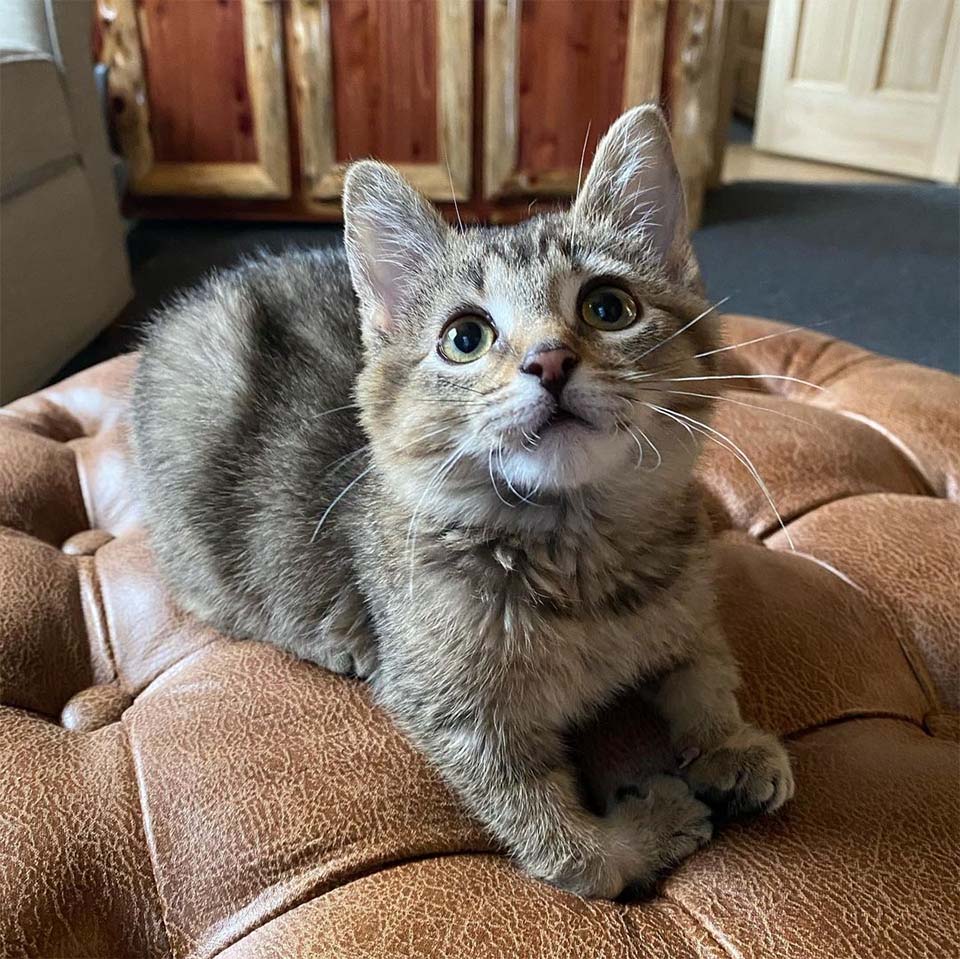 Anna, her husband and the veterinarians worked very hard to ensure that Lisa was in good health and had a better quality of life. The little girl was very grateful for this and, in return, filled them with many hugs, kisses, caresses and other expressions of love.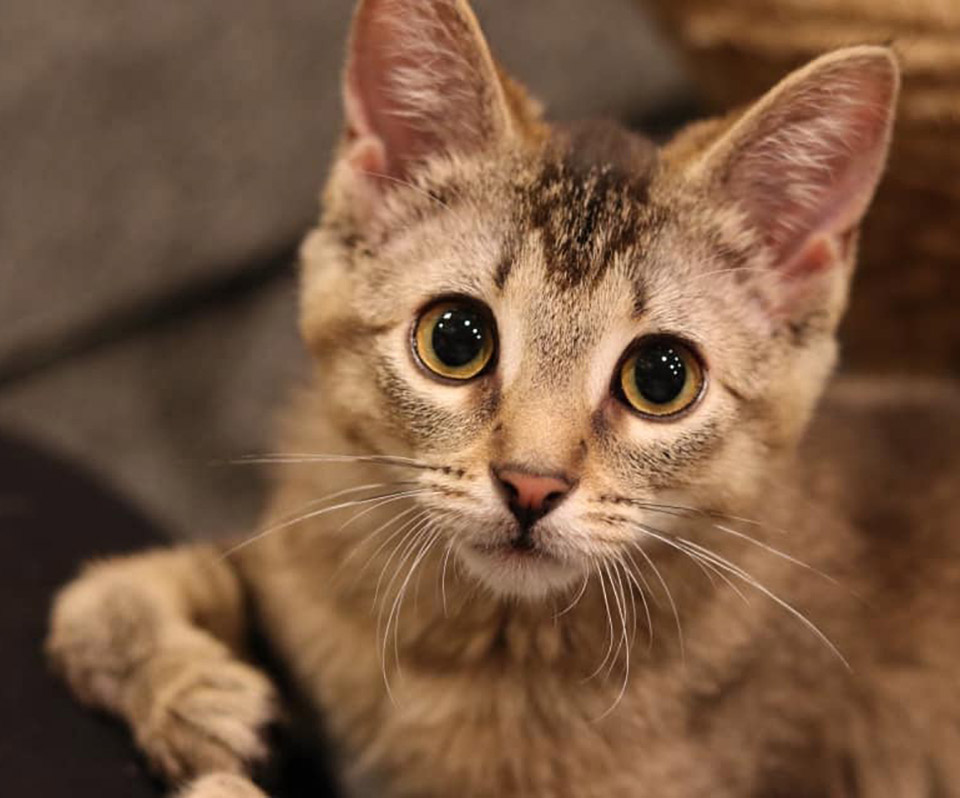 Lisa is growing by leaps and bounds, she has become a young cat with a beautiful personality that falls in love with everyone who knows her.
Although she has physical problems, hermobility is surprising and she moves extremely fast, not forgetting that she can jump like a bunny. She always wants to keep active, and sometimes she stays at the window to watch the birds that pass by her house.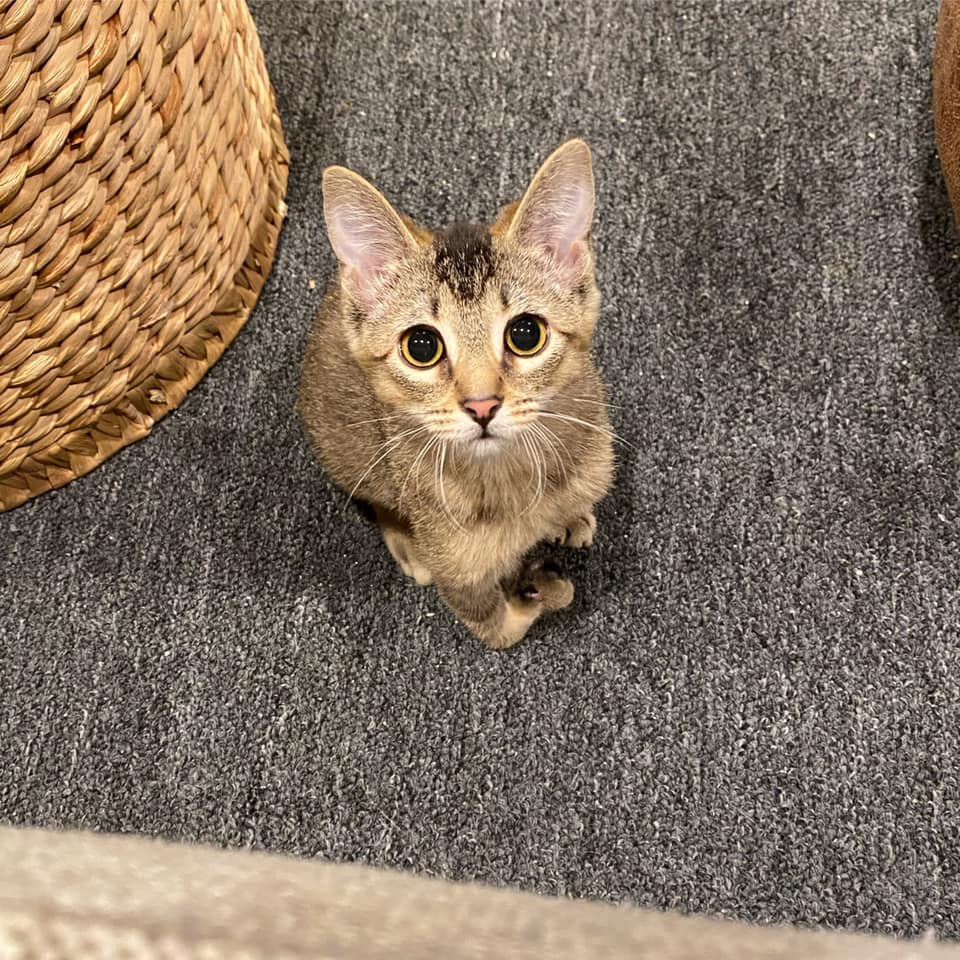 Lisa has grown very loving with her family, but the special bond she has created with her father is unbreakable. Anna and Steve wanted to find a good home for Lisa, but they did not know that the sweet kitten had already chosen them as a family.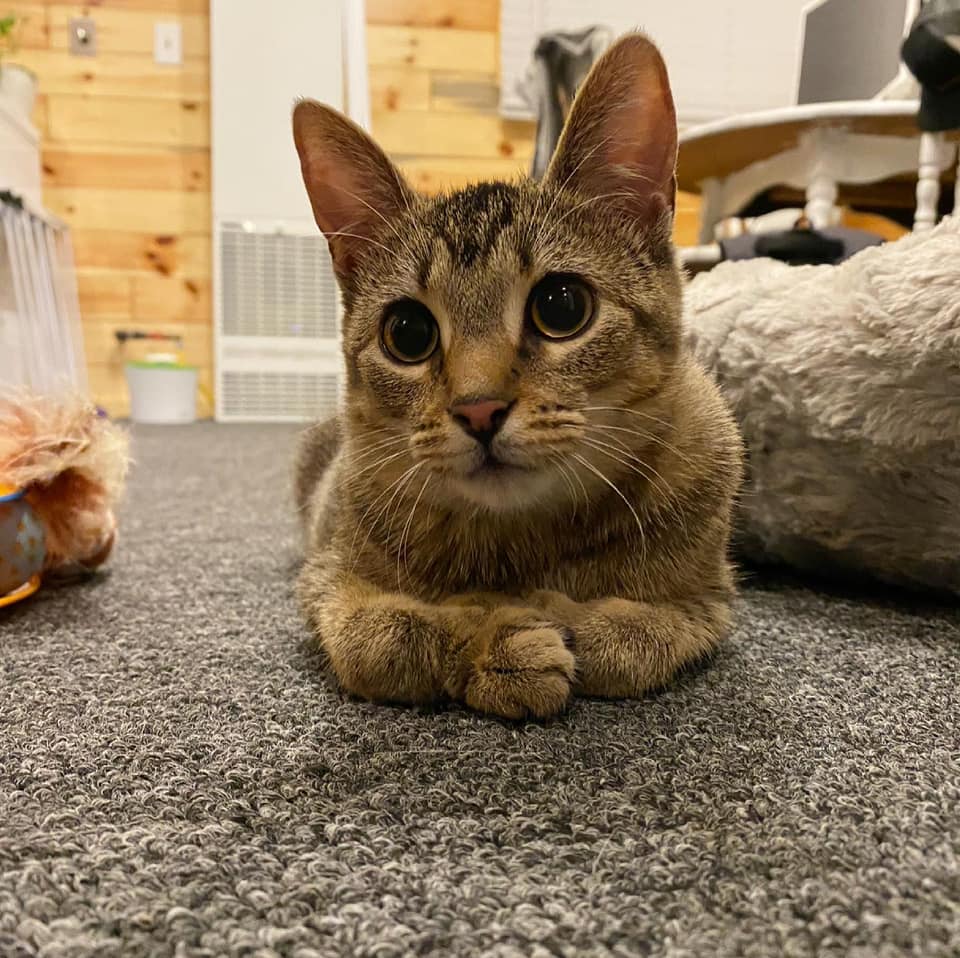 She had completely won their hearts and even got along very well with the other resident cats, she was perfect for their home.
Lisa eventually became an official member of the family, and has been the best helper to the new foster kittens ever since.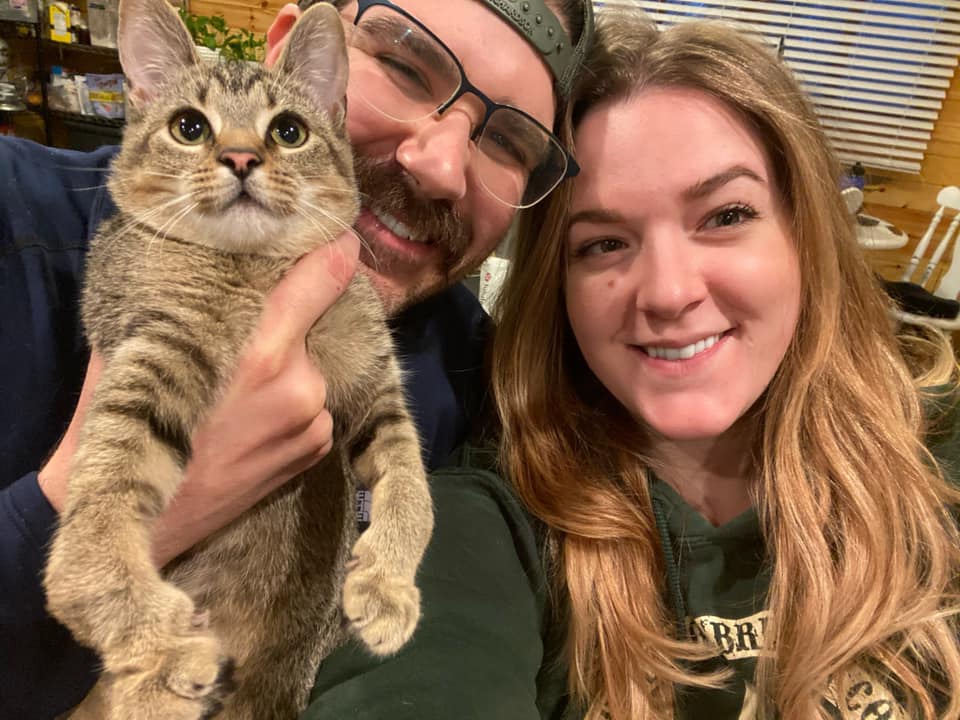 After having a difficult start in her life, the kitten is making incredible progress, thanks to the love that her human parents give her.