A lovely calico kitten and her brother came to the care of the Murphy's Safe Haven rescue center in Texas, USA. When they arrived at the scene, they were only two weeks old and in dire need of intensive care. The little siblings were battling feline panleukopenia, or as it is commonly known feline distemper.
Despite the difficult prognosis, Audrey from the rescue center and her team were tube-feeding the kittens 24 hours a day and following recommended treatment and supportive care. One of the kittens sadly lost the fight despite efforts to save him; the little calico that was still alive struggled for a week and soon began to show improvement.
Audrey of Murphy's Safe Haven told Love Meow:
"She was born without hair when she was a premature baby and she was just growing her hair back."
KITTEN BECAME AN ADORABLE CALICO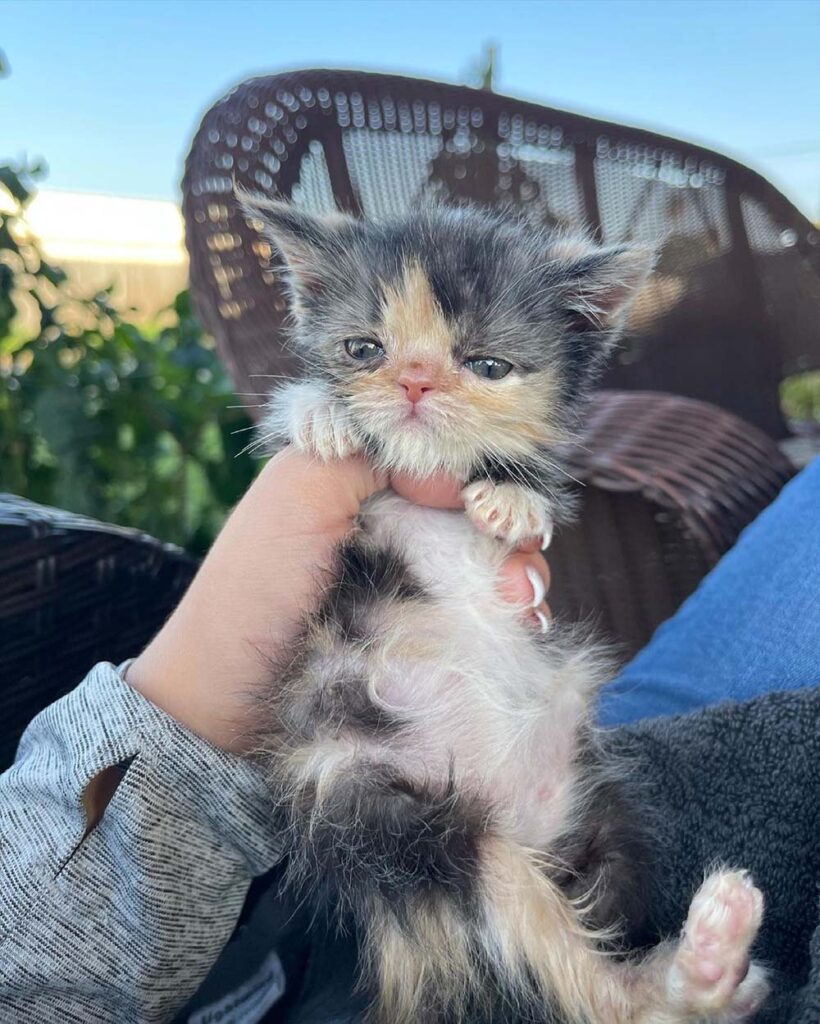 The adorable kitten continued to advance, and soon her appetite increased and she developed a small but lovely healthy and stocky belly. With the strength that she was gaining she began to play and fight, she loved to roll on his back.
The little girl was given the name Amelia, and as soon as she had the strength to walk, she tried to climb everything at home that her little legs could land on.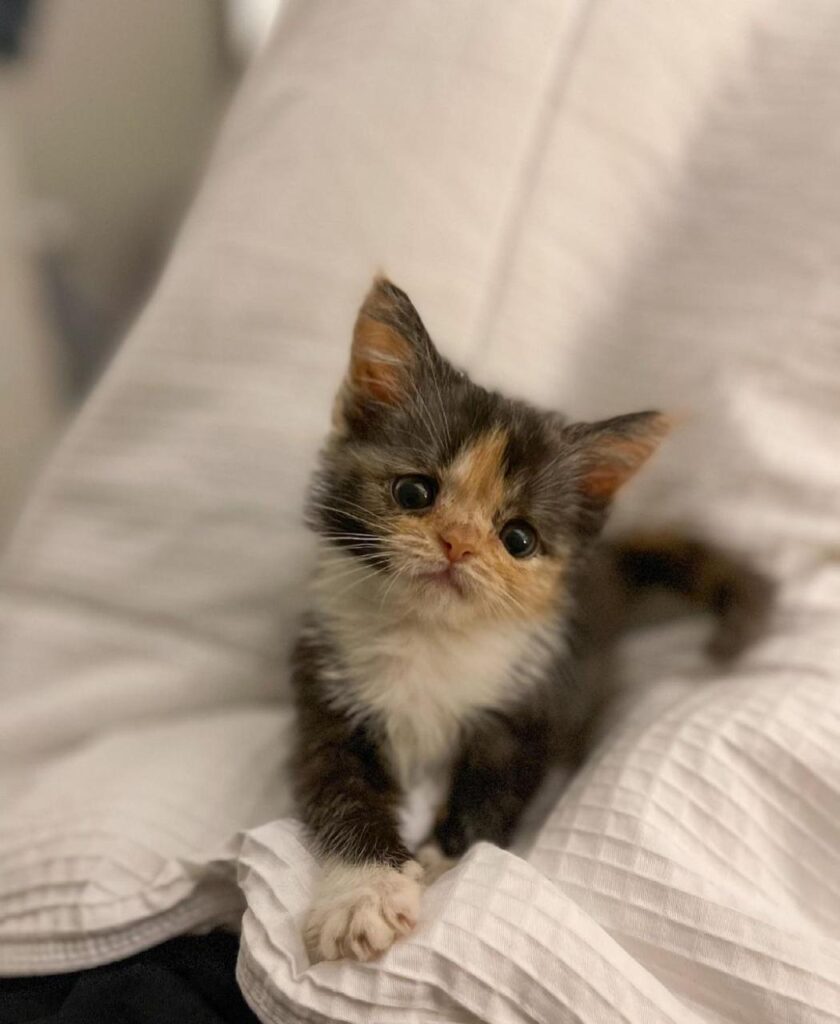 The lovely Amelia remained in an incubator to keep her warm and warm while she continued her treatment and strict feeding. The calico had a large appetite and was eager for attention and affection.
As soon as Audrey entered the room with a bottle in her hand, Amelia would settle in and wait patiently to be fed.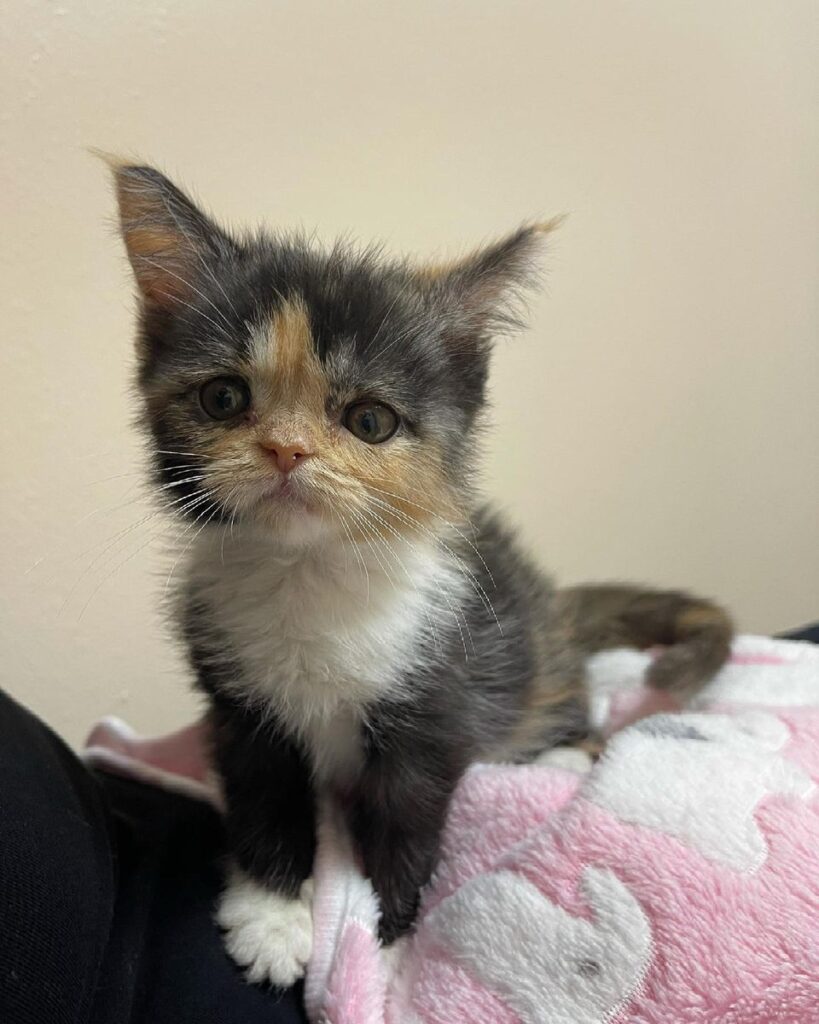 The kitten is a little behind in her physical development, but what she lacks in size she makes up for with a great personality. Once she left the incubator, she was eager to tour her room and see the birds by the window.
Audrey recounts:
Her personality is the best. It's a little ball of fluff and energy.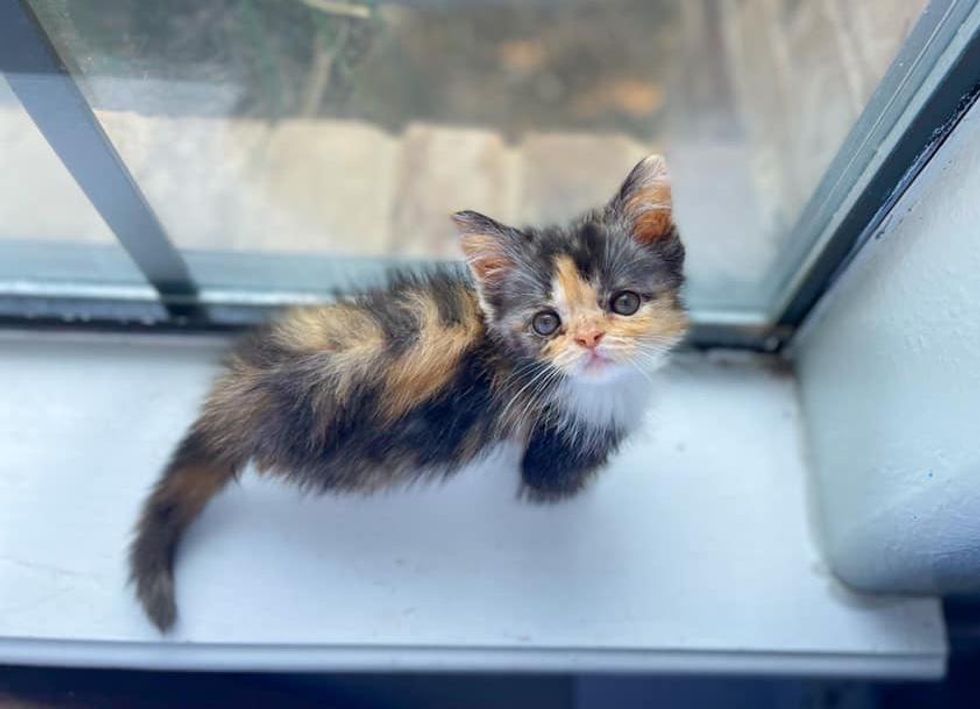 The beautiful calico kitten has charming eyes with a worried expression that only makes her look cuter than she is.
Audrey added:
"The doctor said it is a miracle that she is alive with all her previous diagnoses, including panleukopenia. She has overcome so many medical conditions and continues to fight extremely hard. She has never given up, no matter how low her survival rate has been.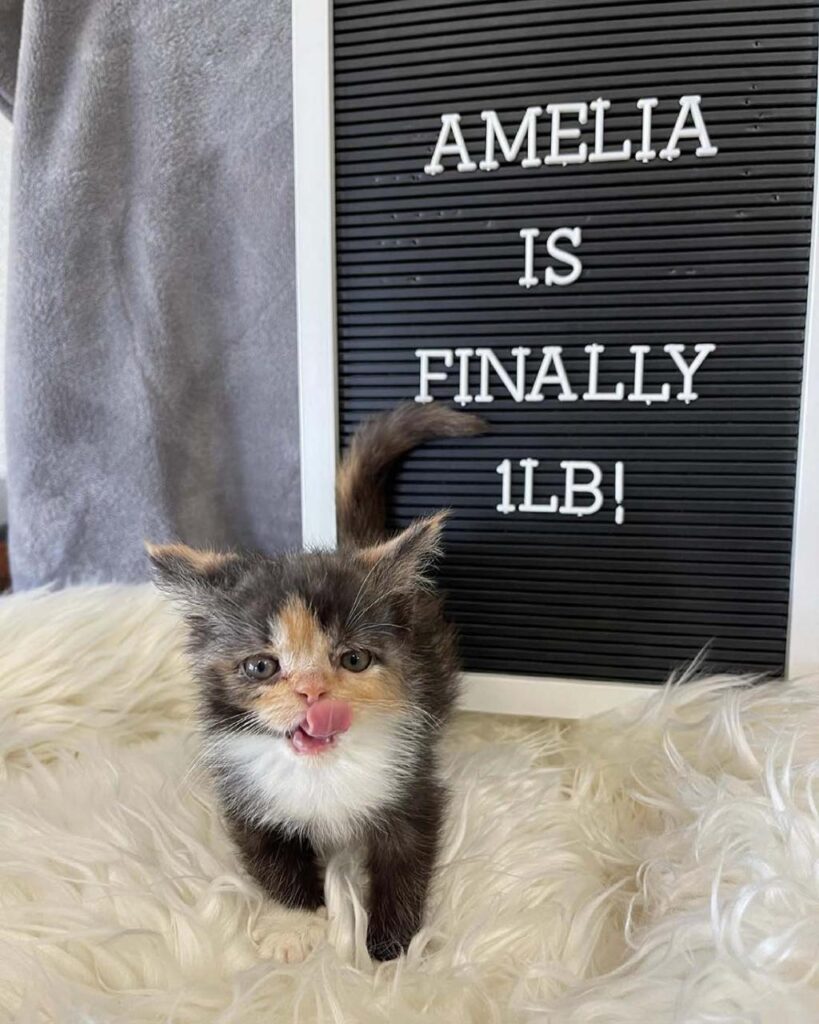 When she was 12 weeks old, little Amelia reached the one-pound mark, which is a big step forward in her recovery. For now, the naughty kitten just wants to inspect every toy and corner of her home; Although it is still very small, it has overcome many obstacles.
Amelia is determined to grow up and live every day to the fullest, and she recently received a unicorn toy and is happy to play on its back.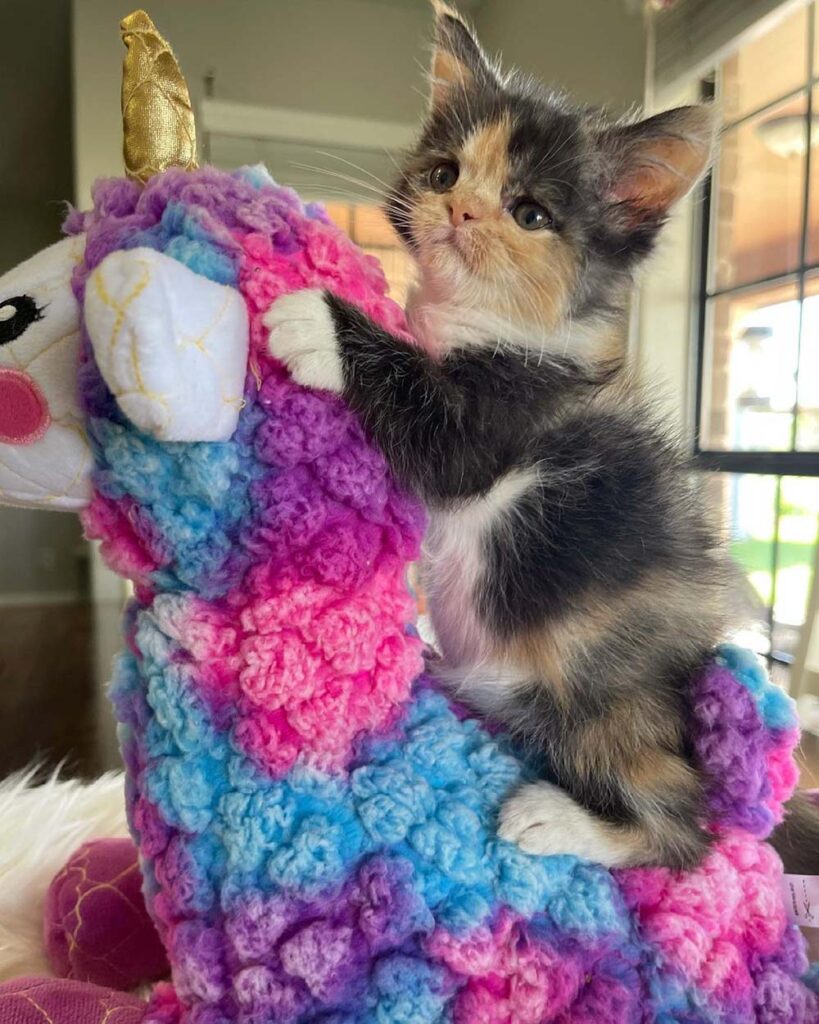 The kitten has grown into a beautiful calico with amazing fluffy fur and a personality bigger than herself.
If you want to know a little more about the process of Amelia and other felines that the rescue center receives, you can visit their accounts on Facebook and Instagram.