Nala is an adorable kitten who was found pregnant on the streets in the Netherlands by a person who tried to help her when she was apparently in labor. The cat was transferred to a veterinary clinic, where she underwent an emergency cesarean section, but sadly of her two kittens, only one survived.
Nala was taken in by Dierenbescherming, an animal protection group, where they hoped to help her find a warm new home. Her little kitten quickly prospered and found a permanent home where she would be very happy. For her part, Nala also recovered very well in her new environment, under the care of volunteers.
The rescued kitten and is usually excited when people approach her, usually has a permanent smile due to a cleft lip and a skin condition.
KITTEN SMILES AT ALL PEOPLE WHO VISIT THE SHELTER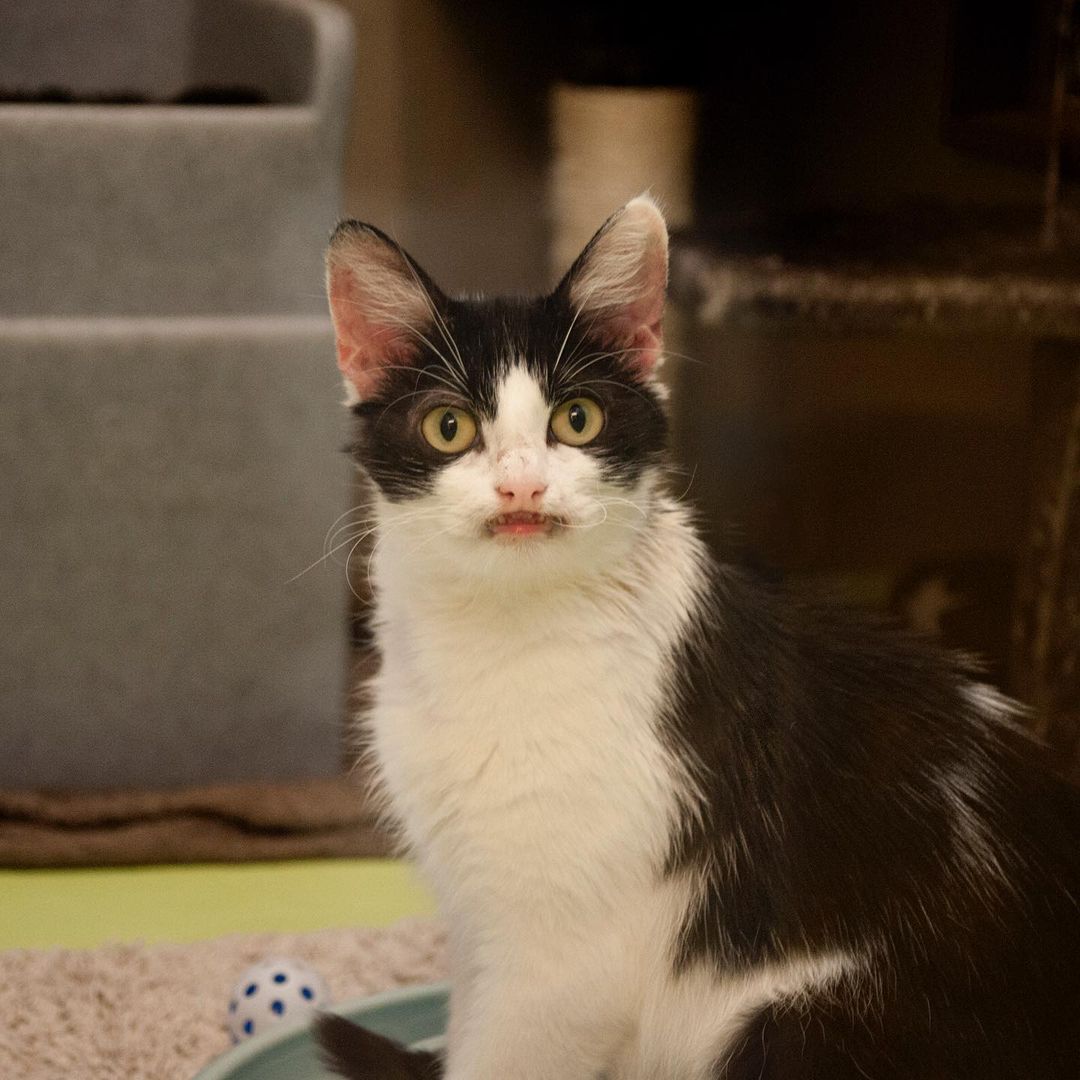 Ineke Kamps, a shelter volunteer, told Love Meow:
"She's getting hypoallergenic food and she's doing much better. You may always need this special meal.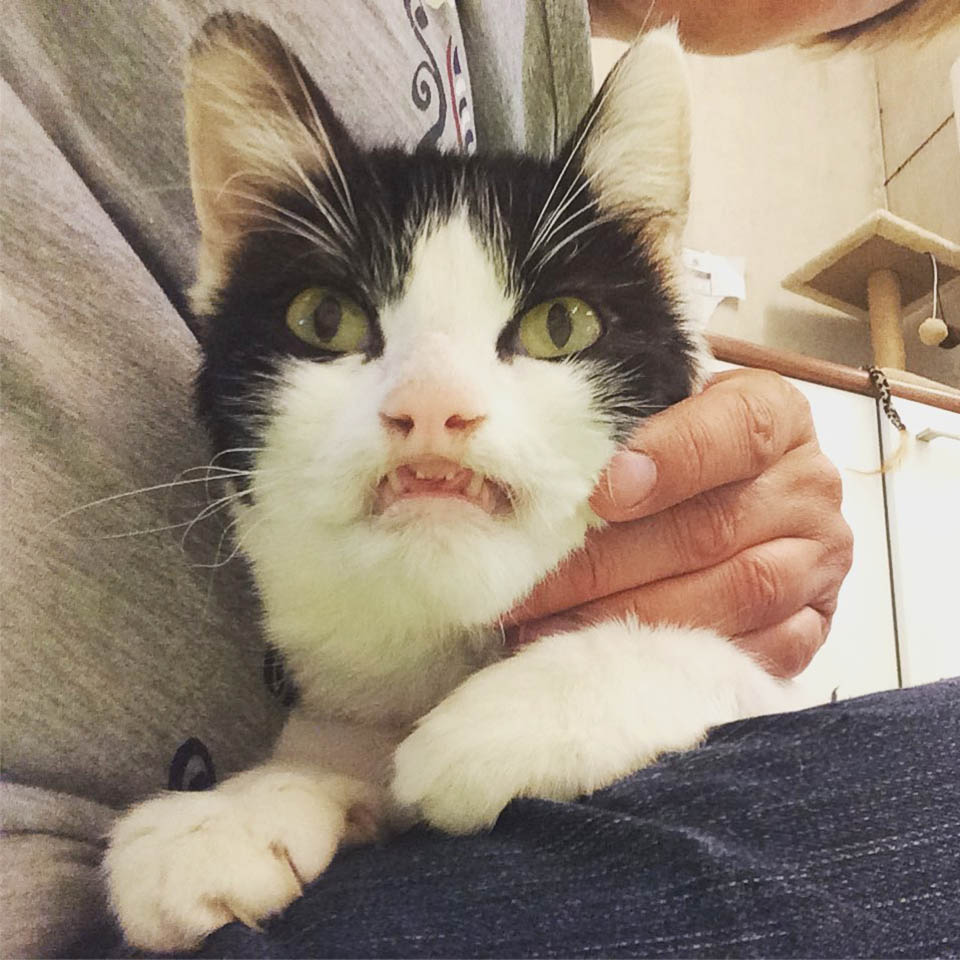 Whenever she hears that there is a visitor nearby, she tries to get their attention and begins to meow, she usually stands on her two hind legs through the glass and keeps her gaze fixed with a huge and adorable smile, then if people are They approach rubbing her legs sweetly in search of affection.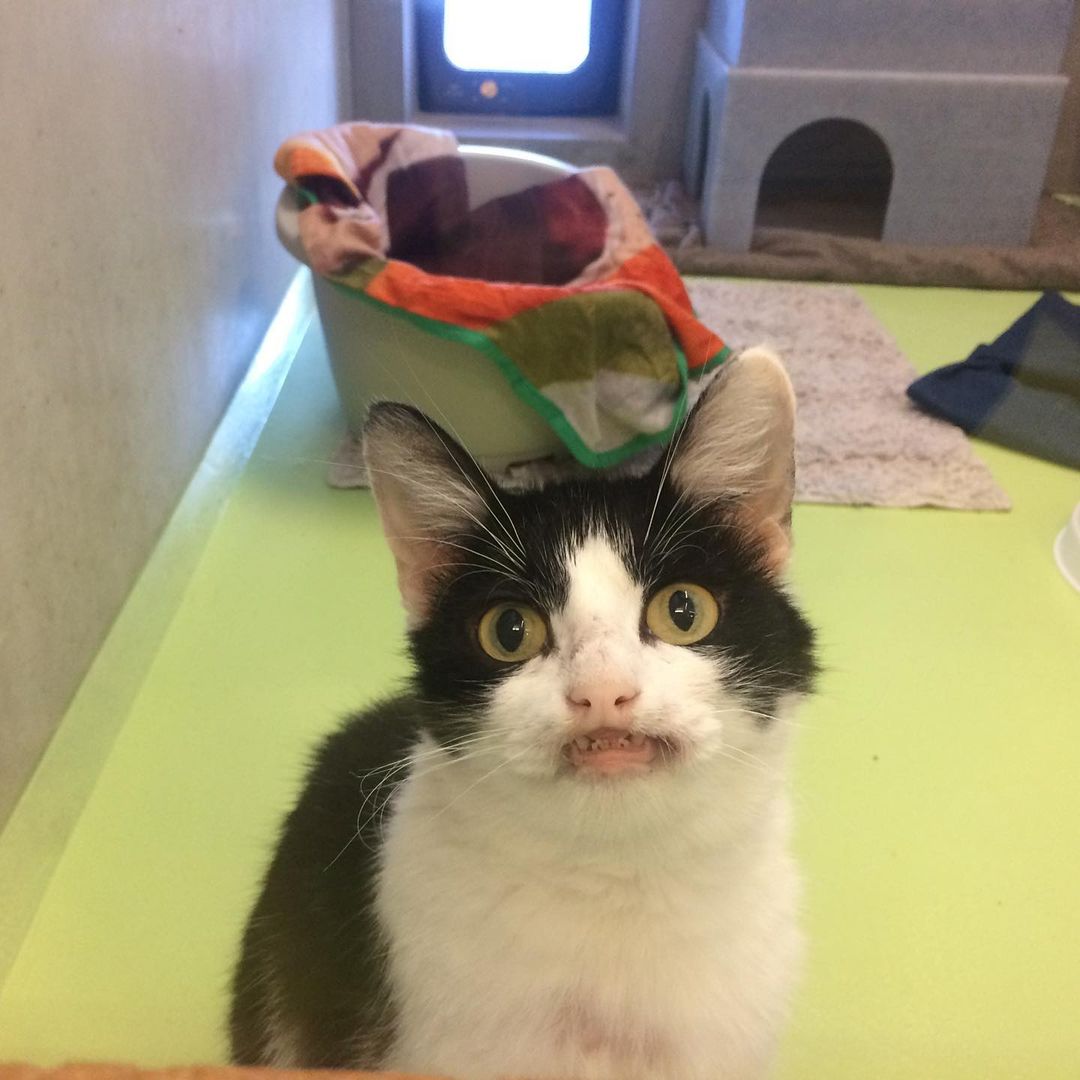 Ineke tells:
"The perfect home for her would be a house with a (fenced) garden, with humans who are at home a lot and who have no problems with their special diet. It is okay to be placed with other cats, but she will need individual feeding. '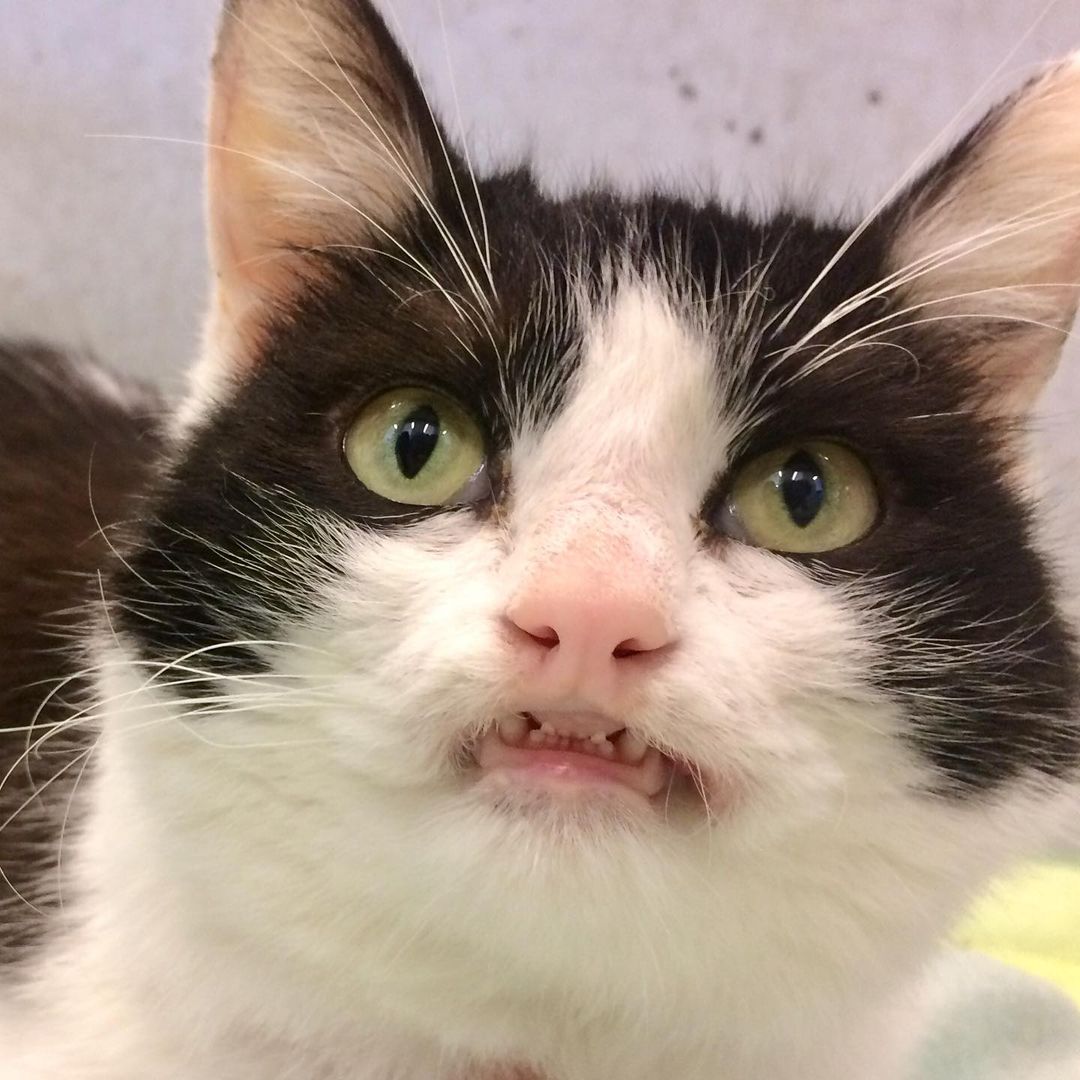 Nala enjoys the company of humans as well as her furry companions; She is a playful and cheerful kitten, she likes to explore everything around her and is a bit naughty. When you want to take a restful nap, you usually seek the warmth of one of your furry friends or your humans.
Every time someone approaches the fluffy feline, she usually greets them with a huge and sweet smile; She is a loving and happy girl and she wants those who come close to her to know it.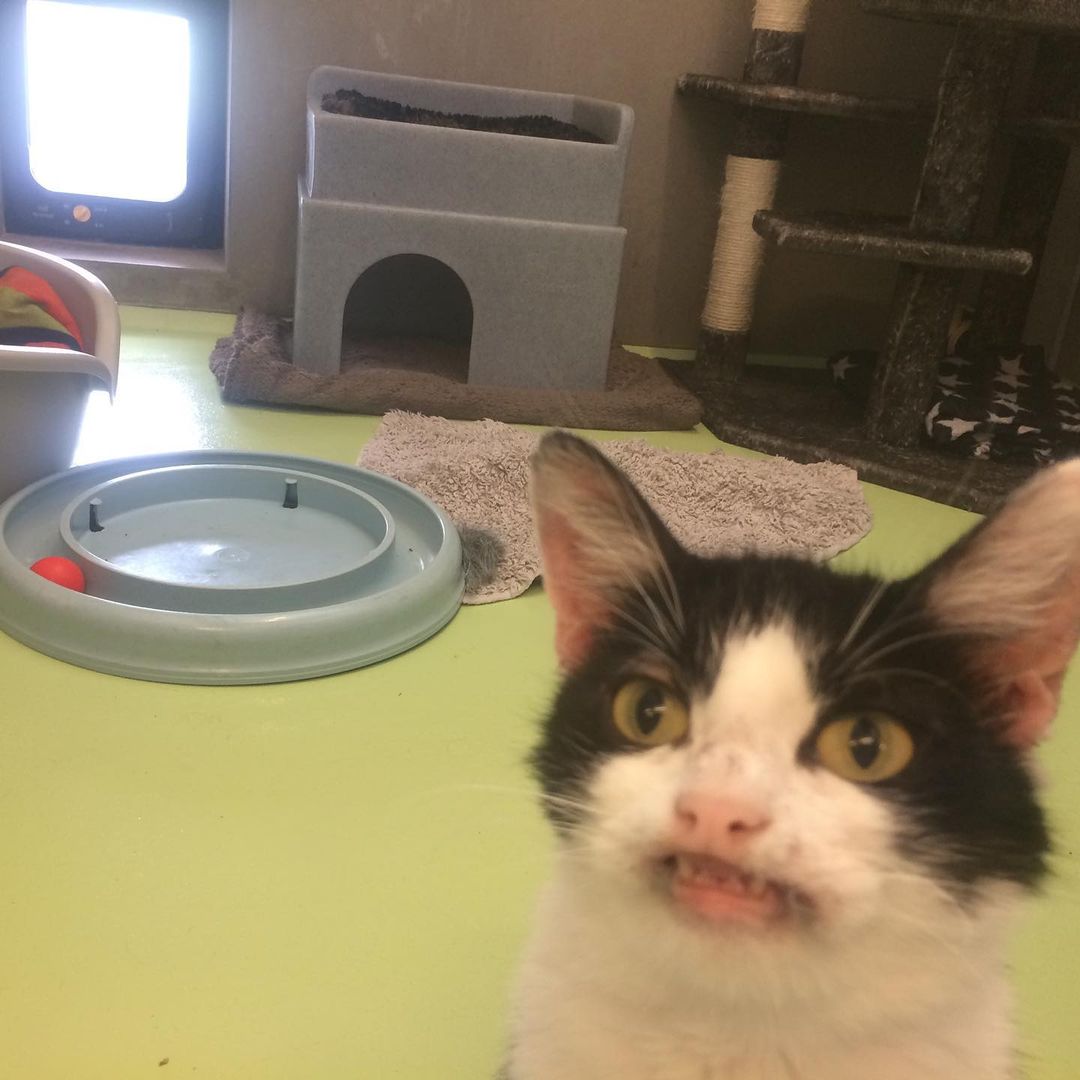 Fortunately, Nala's story has had a wonderful ending. The kitten with the big smile found a permanent home and enjoys an indoor life with her loving family.
Ineke added:
"She is very well and gets along with all the other animals she has."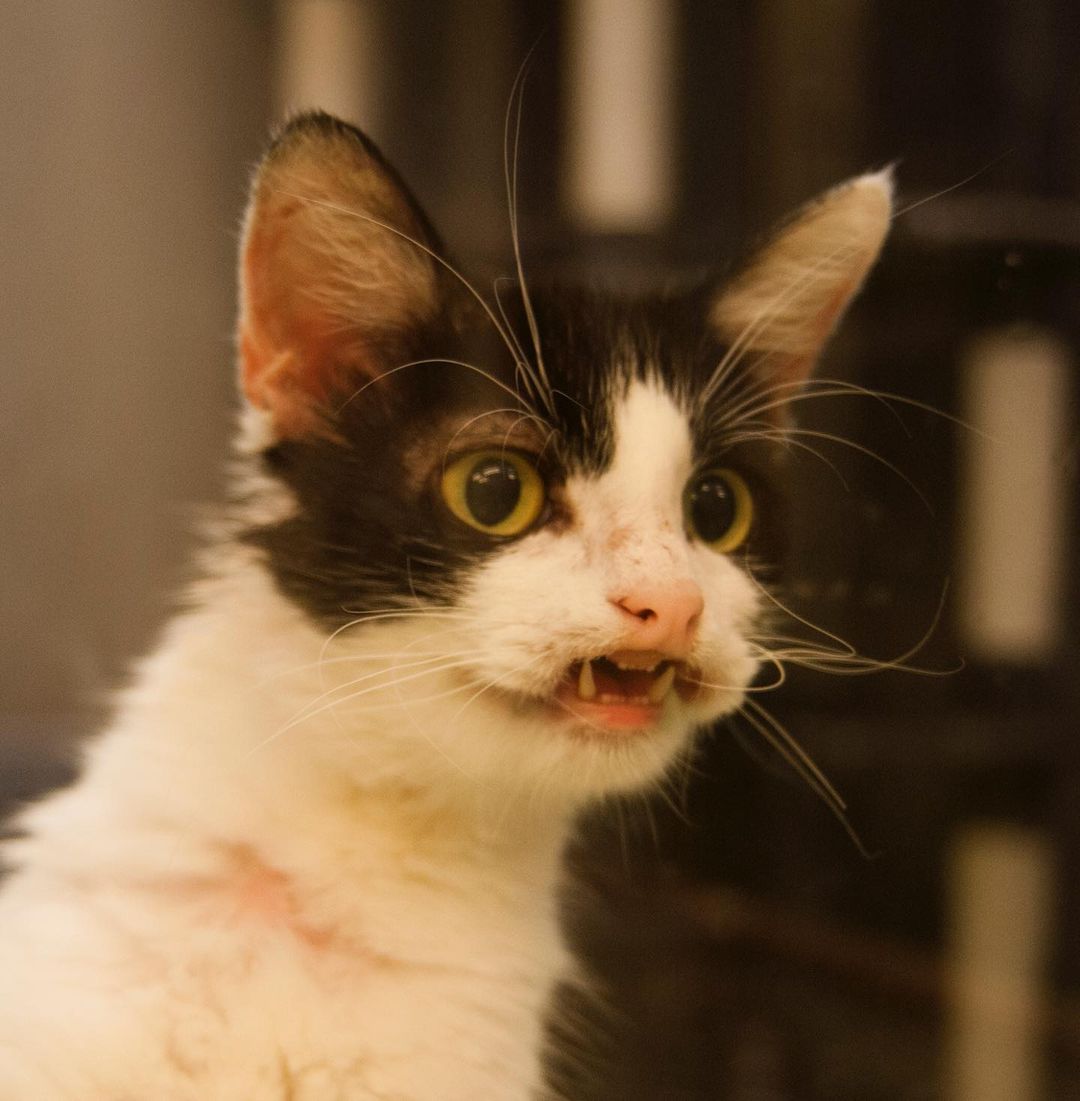 If you want to know a little more about the work carried out by the animal protection group, you can visit their website. You can also visit Ineke's Instagram account and learn about the cases she receives as a refugee volunteer.