Nala is a kitten from the Netherlands, who has no idea how adorable she can be just by existing … And smiling!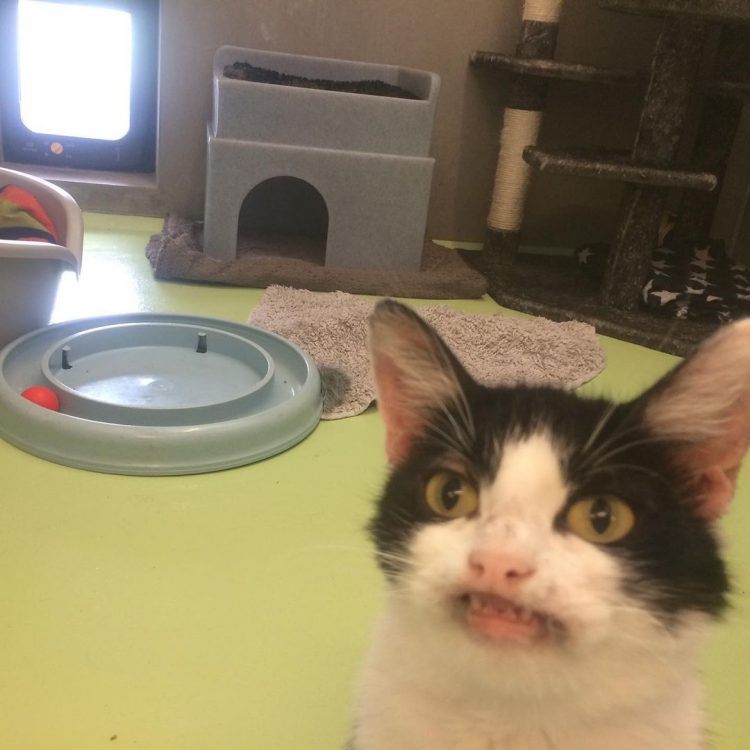 Her past was a bit sad, as she was found pregnant on the streets. One person tried to help her, after taking her to a veterinary clinic they had to perform an emergency cesarean section. Of her two young, only one survived.
Volunteers from Dierenbescherming, an animal protection group, decided to take in the mother and the kitten. Luckily, the little ball of fur flourished so fast that it was not difficult to find a home for it. But the mother needed more attention.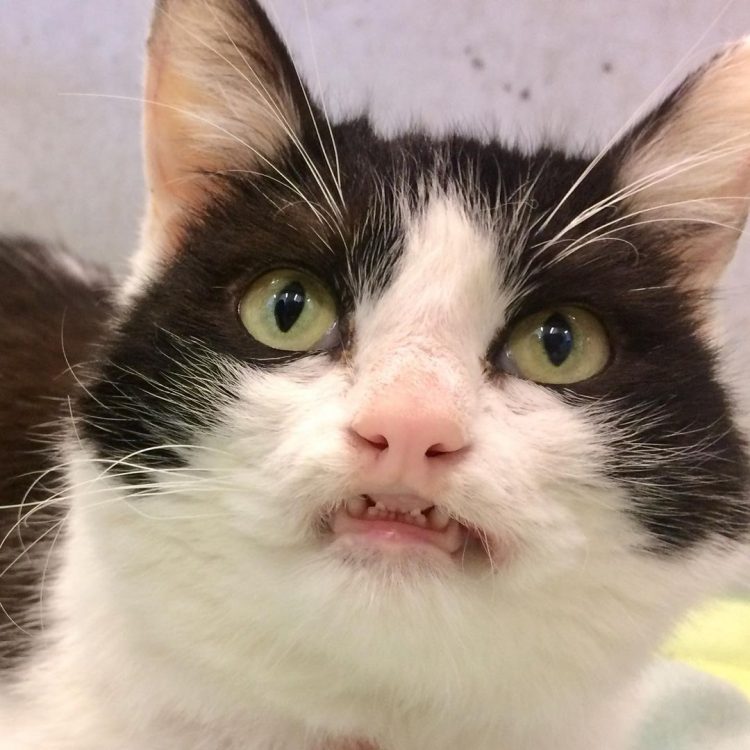 It was very little before they realized that Nala was not just any kitten. When someone began to approach her, a permanent smile was immediately drawn on her little face.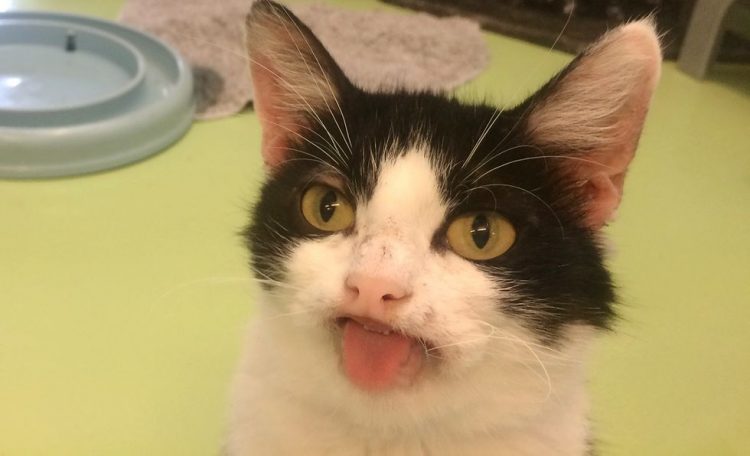 But they discovered that it was actually the result of her condition: a cleft lip and a skin condition.
She is not even aware of how adorable she can be when she smiles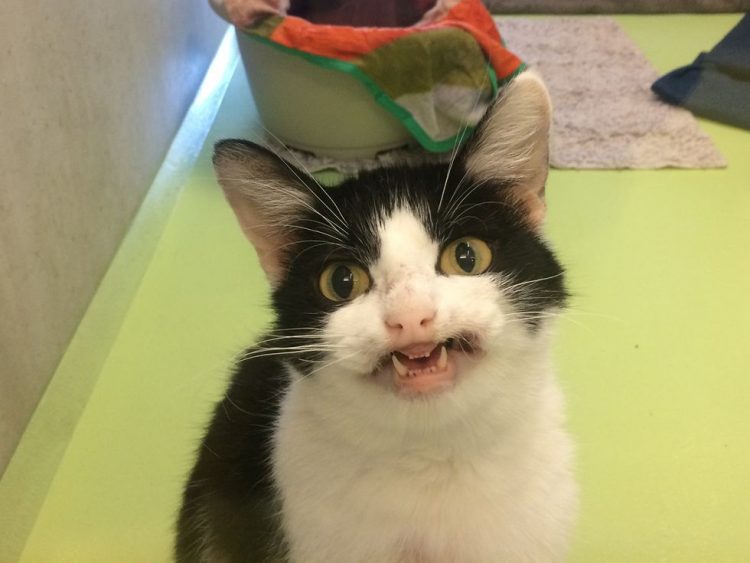 "We give her hypoallergenic food and she is much better. You may always need this special meal, "said Ineke Kamps, a shelter volunteer.
It was really moving to see how with the presence of some visitor, Nala would immediately get excited and start meowing to be noticed.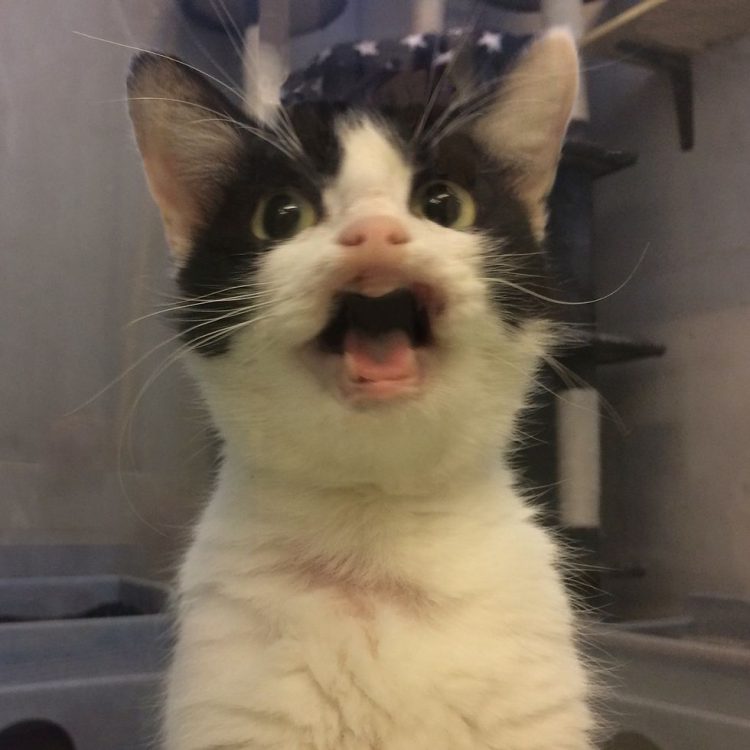 She did not hesitate to stand on her two legs through the glass, keeping her gaze fixed and with that eternal smile that enchants and melts anyone. If she achieved her goal, she would soon be caressed, in a riot of purring without limits.
"The perfect home for her would be a house with a (fenced) garden, with humans who are very much at home and who have no problems with their special diet. It is fine to be placed with other cats, but she will need individual feeding, "Ineke said.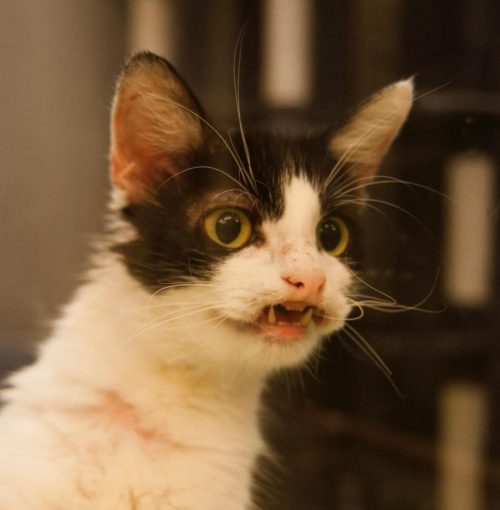 Ineke was actually very surprised at how happy Nala could be with a human. But quite unlike us, her love does not discriminate. She will be so kind, sweet and playful, with people and animals alike. When Ineke came to the shelter every morning, he could not miss the great reception of his little love bug.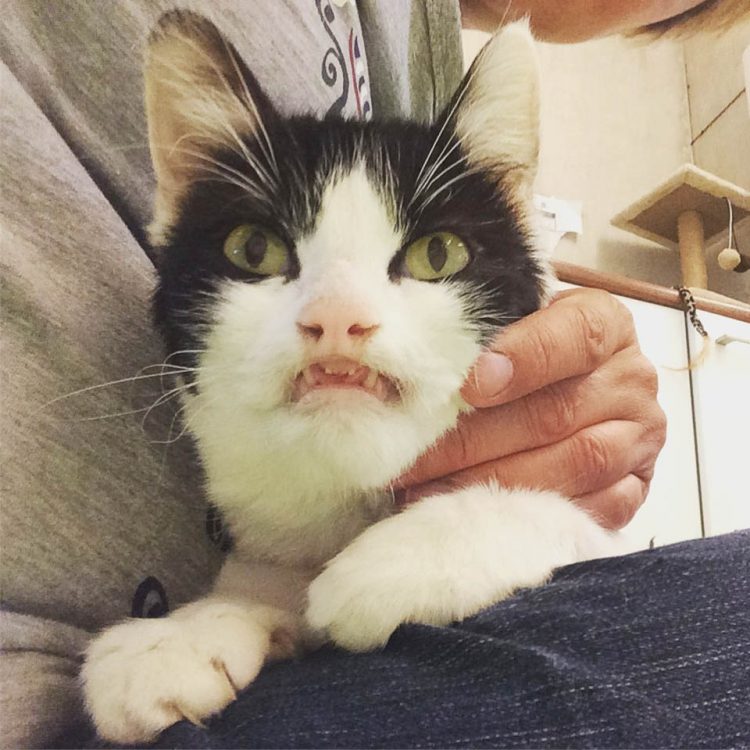 At two years old, she is still a tremendously playful, mischievous and cheerful kitten, she likes to explore everything around her.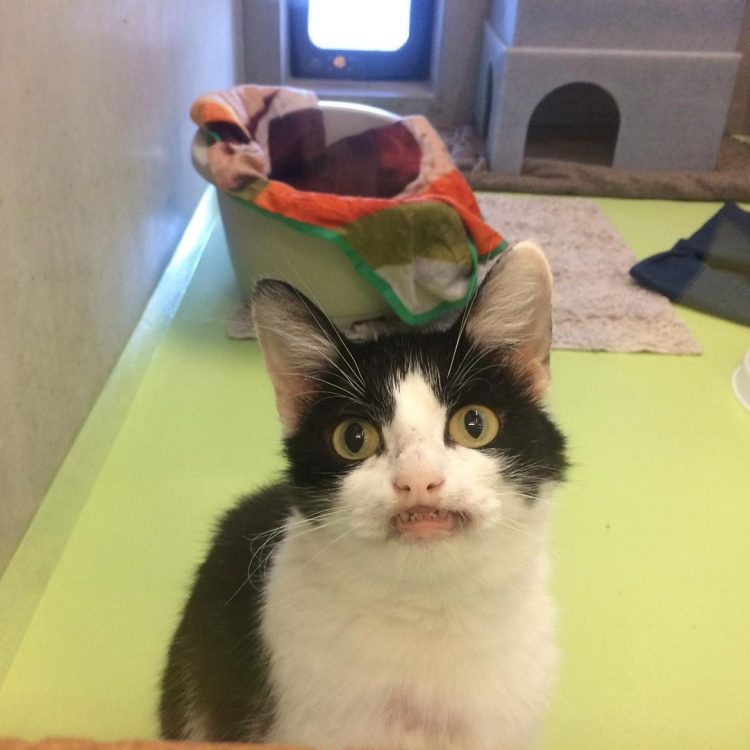 Without a doubt, her hallmark will always be the heavenly smile with which she welcomes everyone. It is as if she wants those who come close to her to know how happy she is and how much she likes to be caressed.
Watch Nala in this beautiful video that will steal your heart:
A story as tender as this had to end in the happiest way, like Nala herself. So they quickly found a perfect home for her, full of love, where she is not short of caresses, and has someone to smile at permanently. Now you no longer have to go to great lengths to be noticed.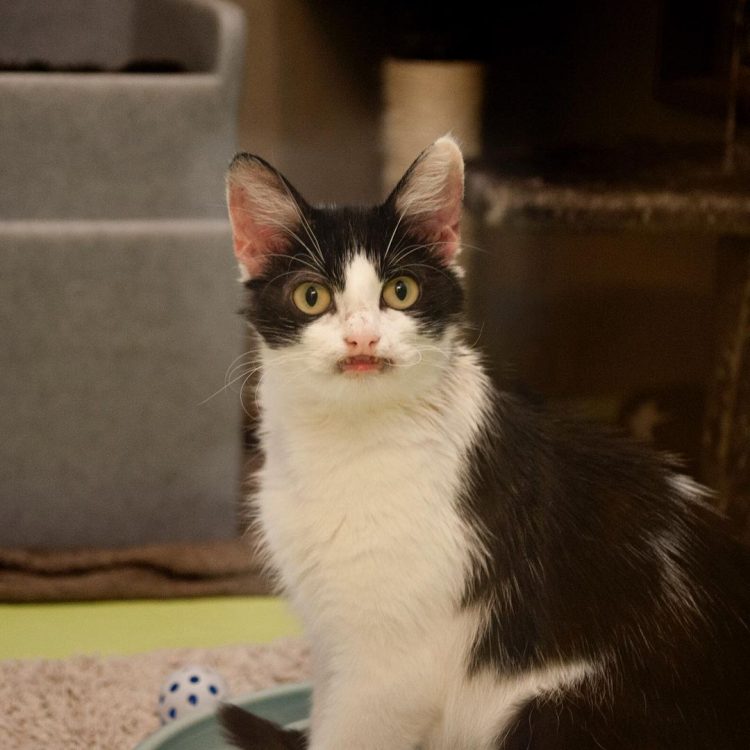 Who would say that after her desolation in the streets she would become the most pampered and loved kitten, not only for her new family, but for all the millions of Internet users who have seen her video. It gives us great joy that now her life will only be summarized in purrs and caresses.
Cats are wonderful!