It is often believed that cats and dogs do not get along, and although the above can sometimes happen, the truth is that there are many anecdotes that prove otherwise. Such as the story of this kitten who, after appearing in the courtyard of a house and thanks to a series of exceptional circumstances, found the most adorable dog.
Phoenix, Arizona-based woman was feeding her neighborhood cats when she observed a small kitten in her backyard. She decided to wait for a while in the hope that a feline mother would come looking for her baby, but this did not happen.
Due to the above, the woman decided to take in the little feline and then contacted Jin Bottle Babies, an animal shelter, who took over.
KITTEN APPEARS IN BACK YARD AND GETS A FRIEND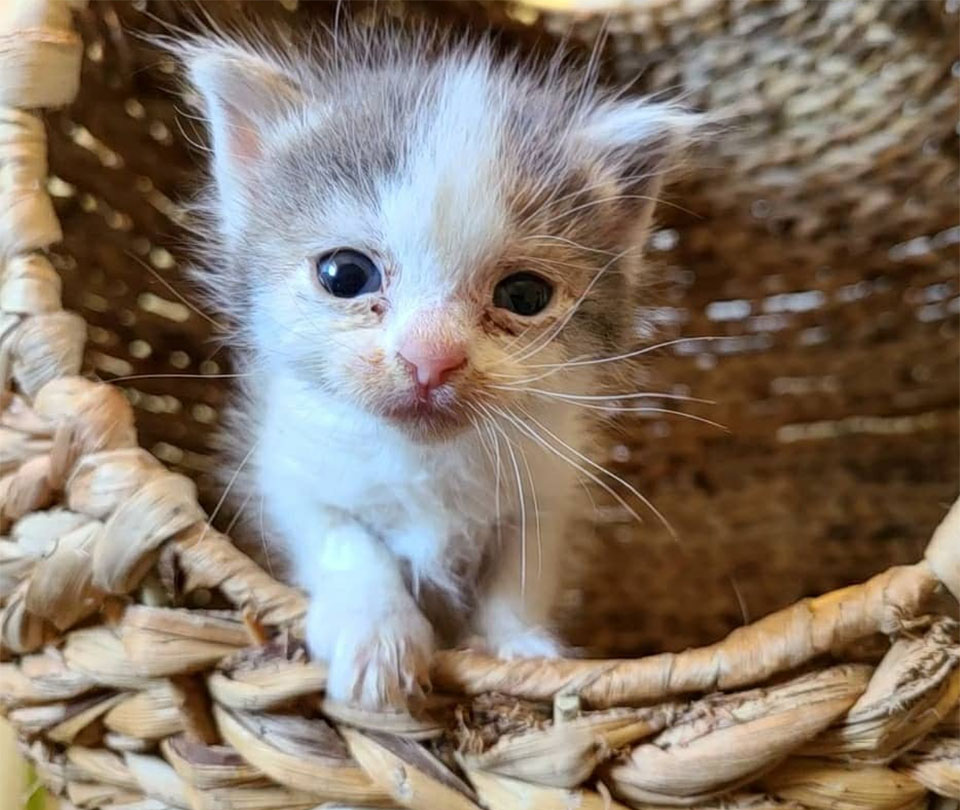 Shelbi Uyehara, founder of the shelter, told Love Meow:
"She was worried about the kitten's constant crying, so she brought her with us. The kitten was cold, covered in fleas and weighed a third of what it should weigh.
The little feline was severely malnourished and anemic, despite being 3-4 weeks old, she looked like a one-week-old kitten.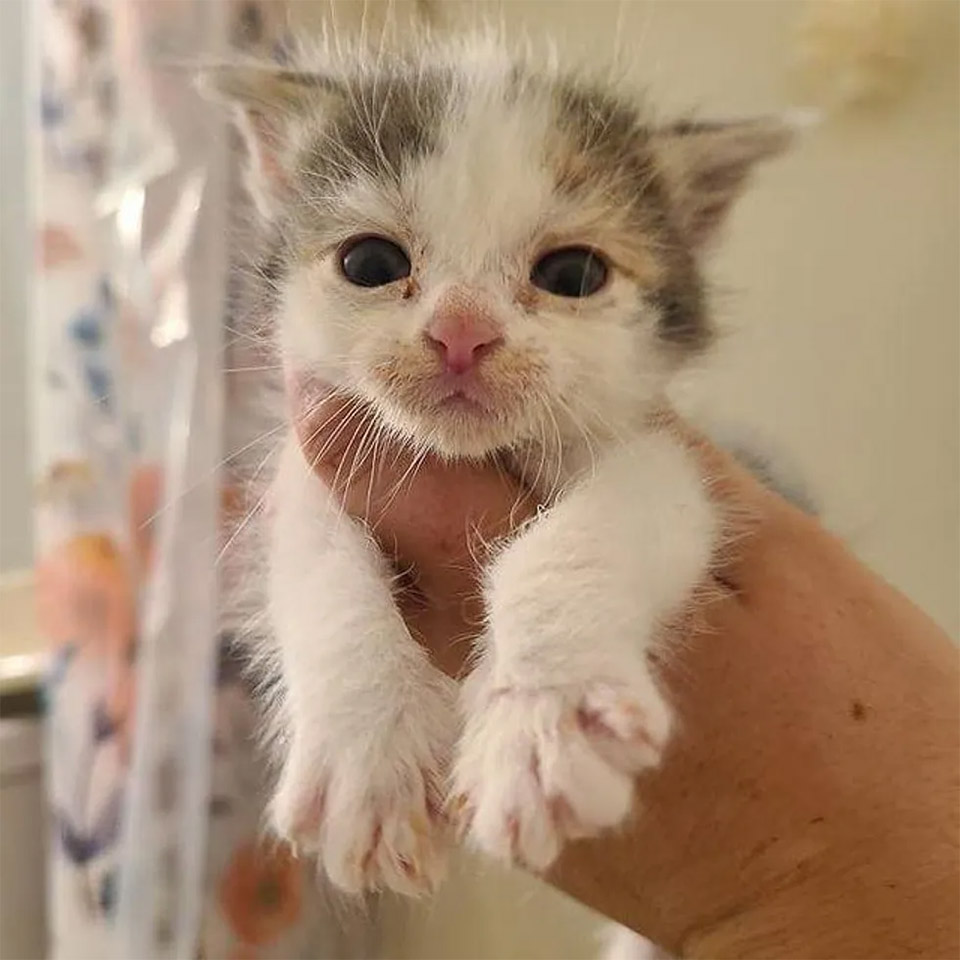 Shelbi cleaned her up, warmed her up, and settled her into her comfortable new bed. The little feline they named Addie had to be tube-fed for several days until she was strong enough to eat on her own.
Thanks to Shelbi's dedication and the love she gave her, the sweet kitten began to grow, and every day she grew stronger.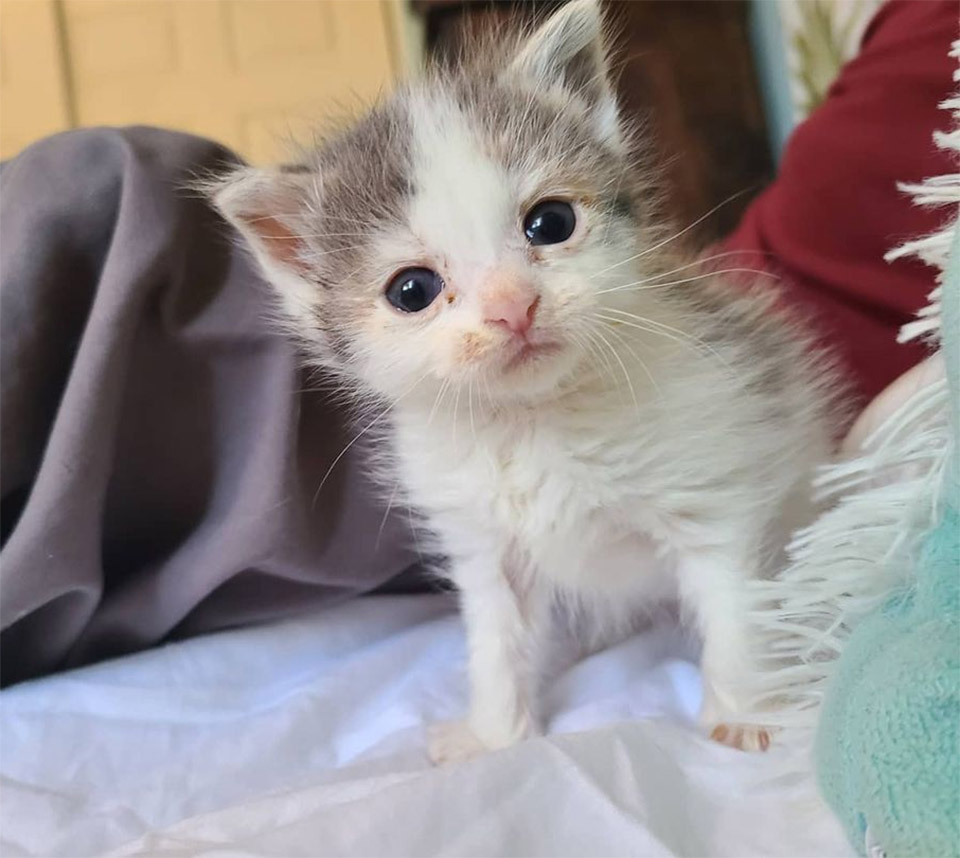 Shelbi's pet, a dog named Ava, has a special soft spot for kittens in need, so she volunteered her help. Since then, whenever Ava heard a meow from the kitten, she would always run over and take care of Addie throughout the day.
Ava watched her new feline friend as she began to discover the correct way to walk and play, she was like her supervisor.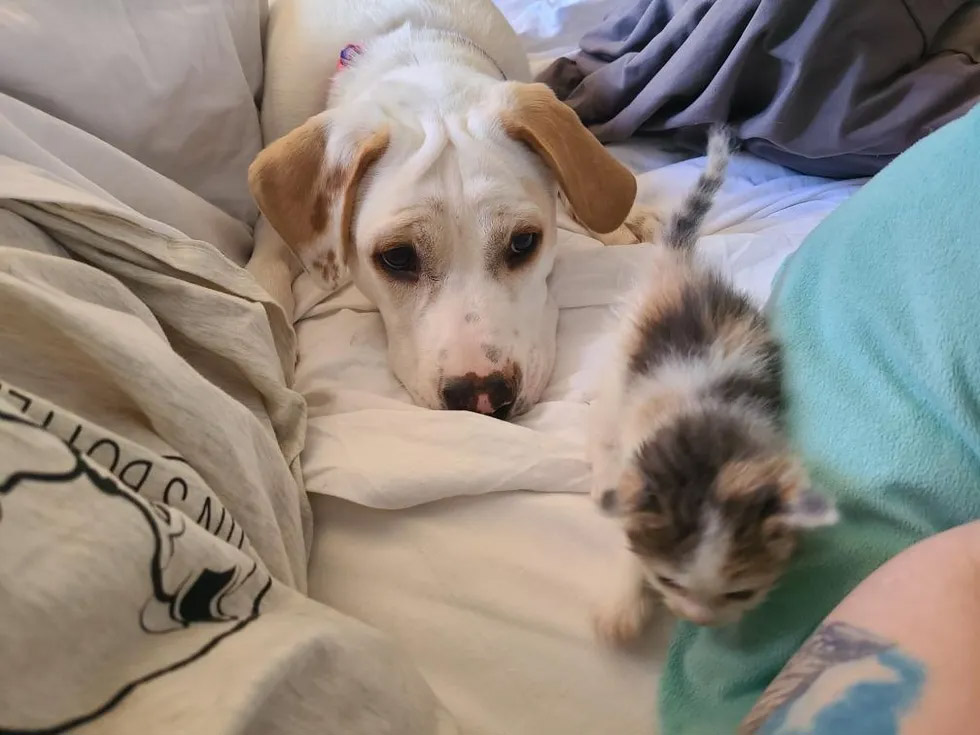 The dog is in good terms with sweet Addie, who brings her toys to share with the kitten.
Shelbi added:
"It's so nice to see the kitten playing with the toys Ava brings her."
The affectionate Ava is also a rescued dog from the streets, she came by herself to the shelter and when she met Shelbi, she won her heart.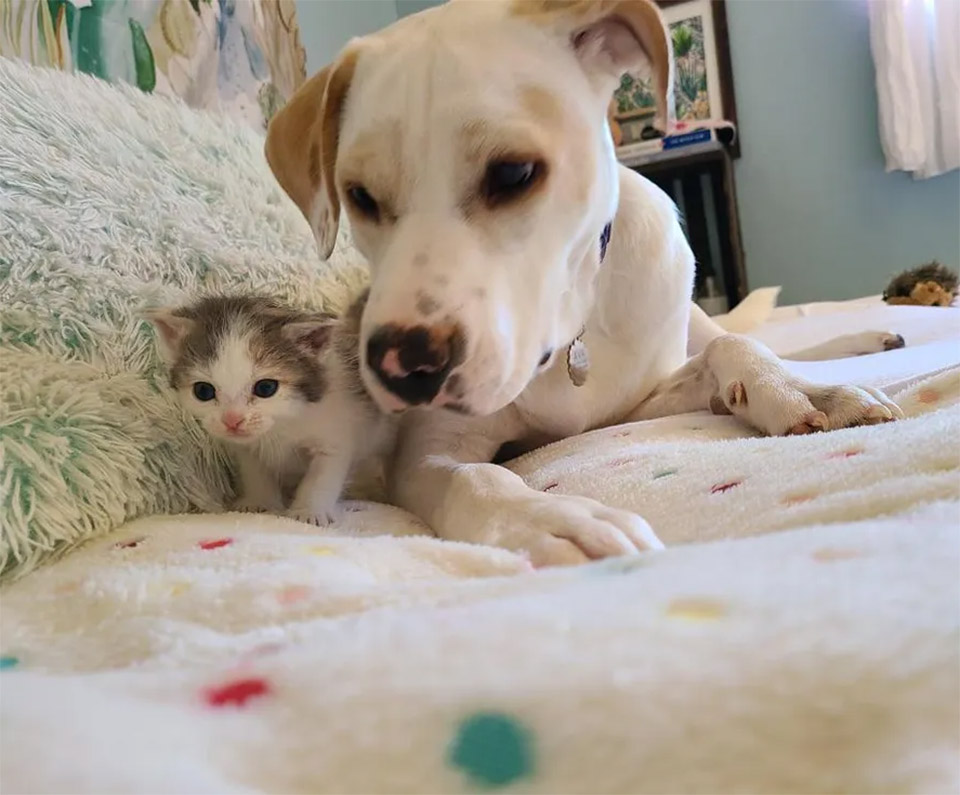 From day one, Ava has been a great help, and that every time Shelbi brings new animals home, she offers to help them.
Shelbi commented:
"Ava loves feline babies, kisses them and worries a lot when they cry."
Addie is her new protégé and when she sets out to explore her new surroundings, the dog always insists on keeping an eye on her to make sure she's okay.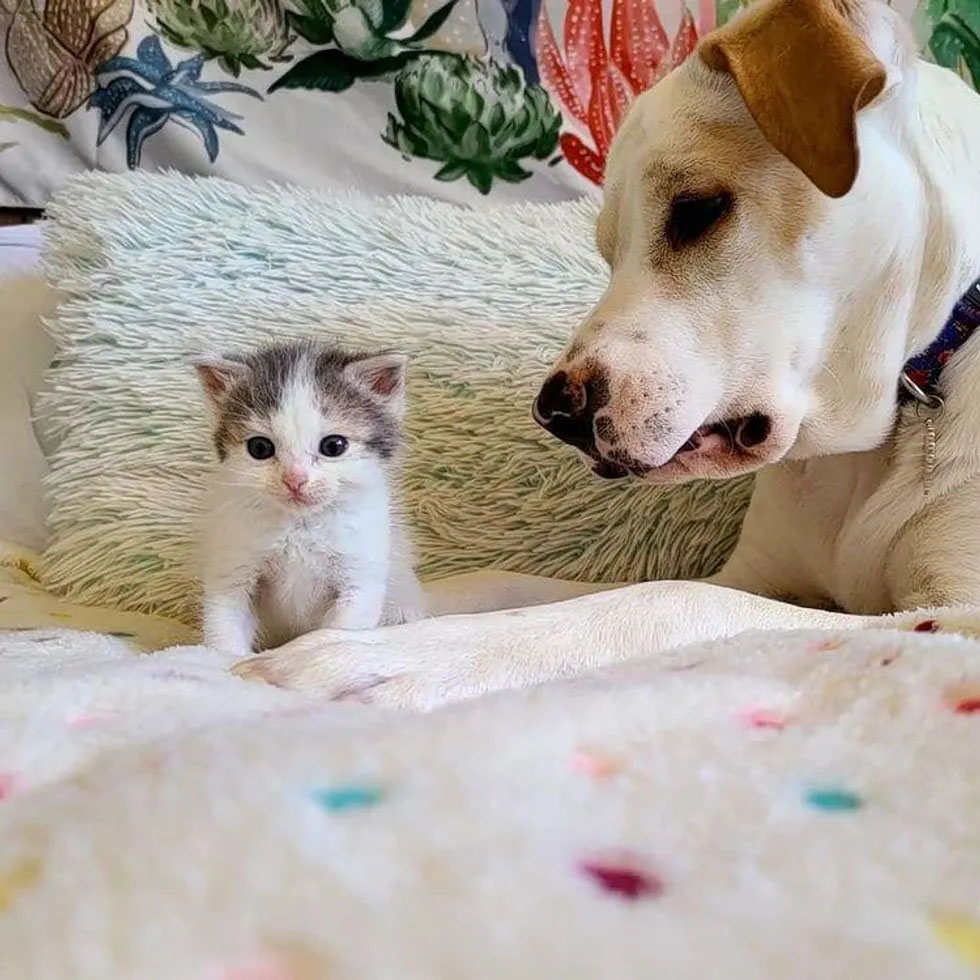 The adorable dog really takes care of the kitten, she is very gentle and affectionate towards her, and apparently Addie shows her affection too. In a few days the kitten gained a lot of energy, eats like a champion and loves her new life.
Shelbi said:
«Addie is very cute, feisty and super sweet. She loves comfortable blankets and being a pet.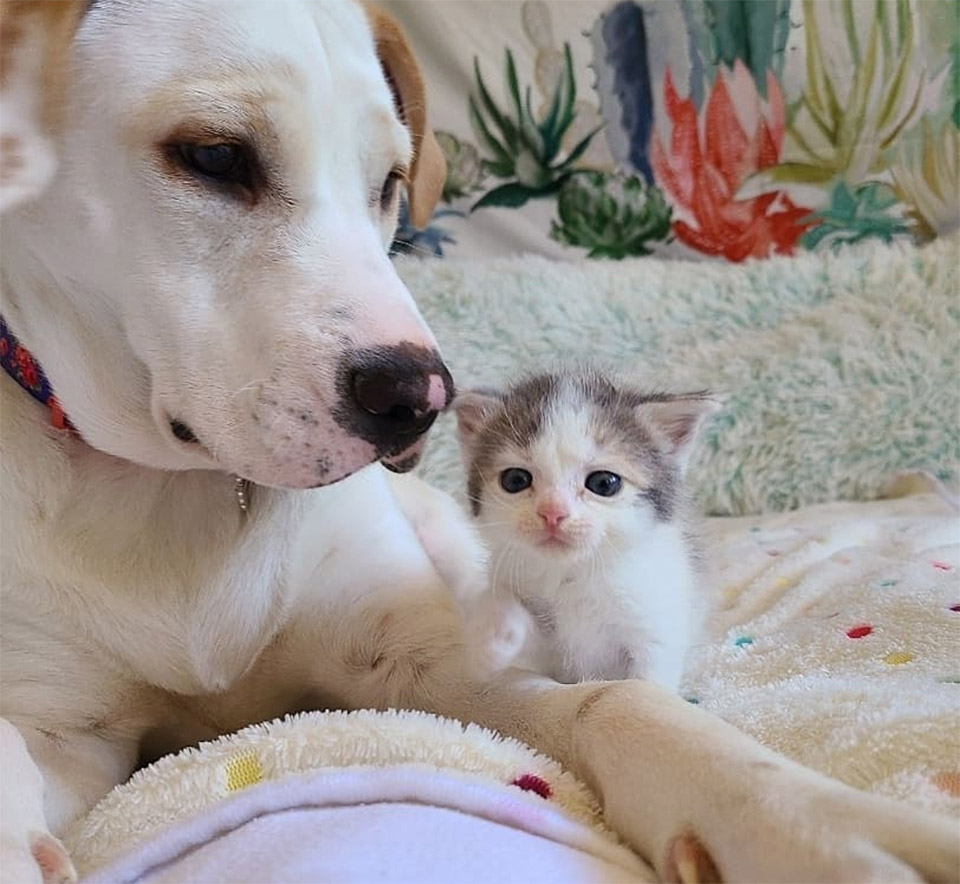 Soon Addie will be ready to join other rescue kittens so she can have plenty of feline friends to play with, fight and explore. For her part, Ava has done a wonderful job with Addie, showing that she will always be ready to help whoever walks through the front door.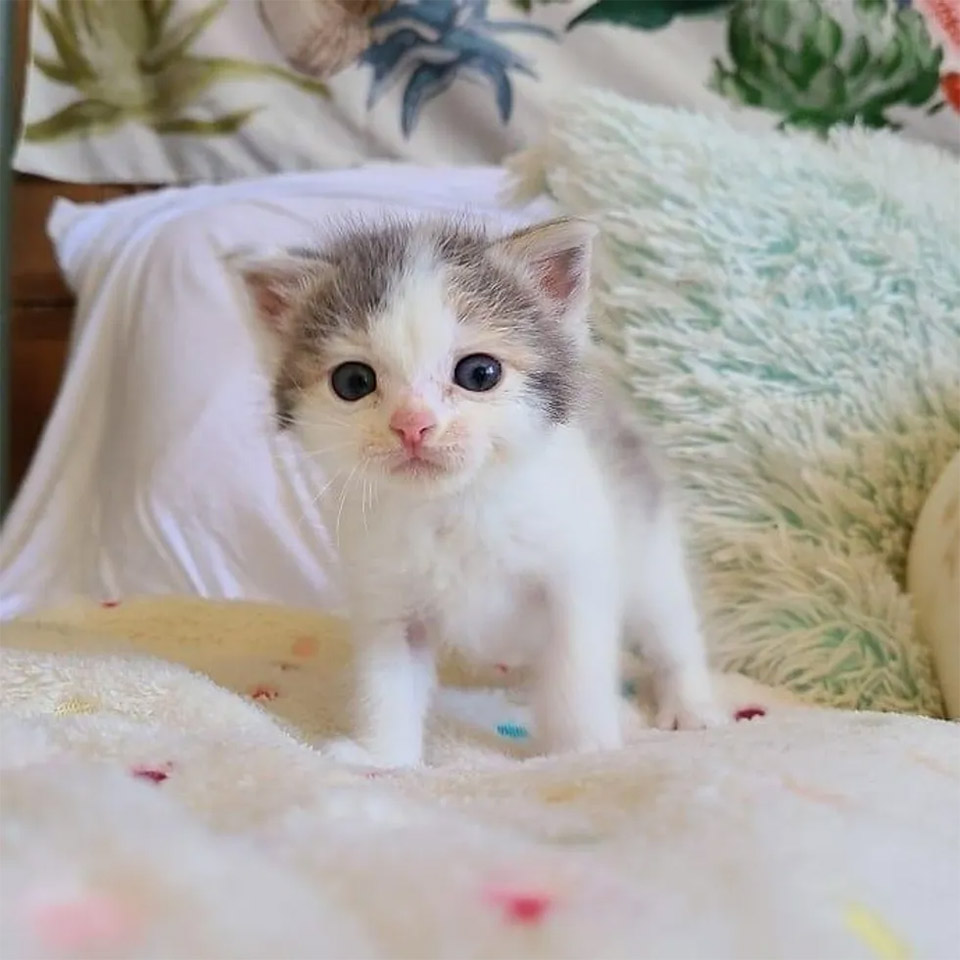 Addie will continue to thrive in her foster home, but the best part is that Ava will always be by her side to care for and protect her.