Paige, who resides in Pittsburgh, Pennsylvania in the United States, went out to work one day, and did not imagine that she would return home accompanied by a small ball of fur that was snuggled tenderly in her arms. A stray tabby kitten crawled out of a ditch next to the lawn and was very happy to see a woman who could not leave him there.
The kitten was apparently lonely and did not have a home. A partner of Paige's was the one who found him, and she couldn't leave him to his fate seeing him there helpless, so without much thought she took him to work.
Paige told Love Meow:
"I work in a pet-friendly office; people often bring stray dogs to find a home instead of taking them to a shelter. My coworker says she went out and got her mail without seeing anything, then five minutes later she heard a kitten screaming for attention.
KITTEN COMES OUT OF A DITCH AND FINDS A FAMILY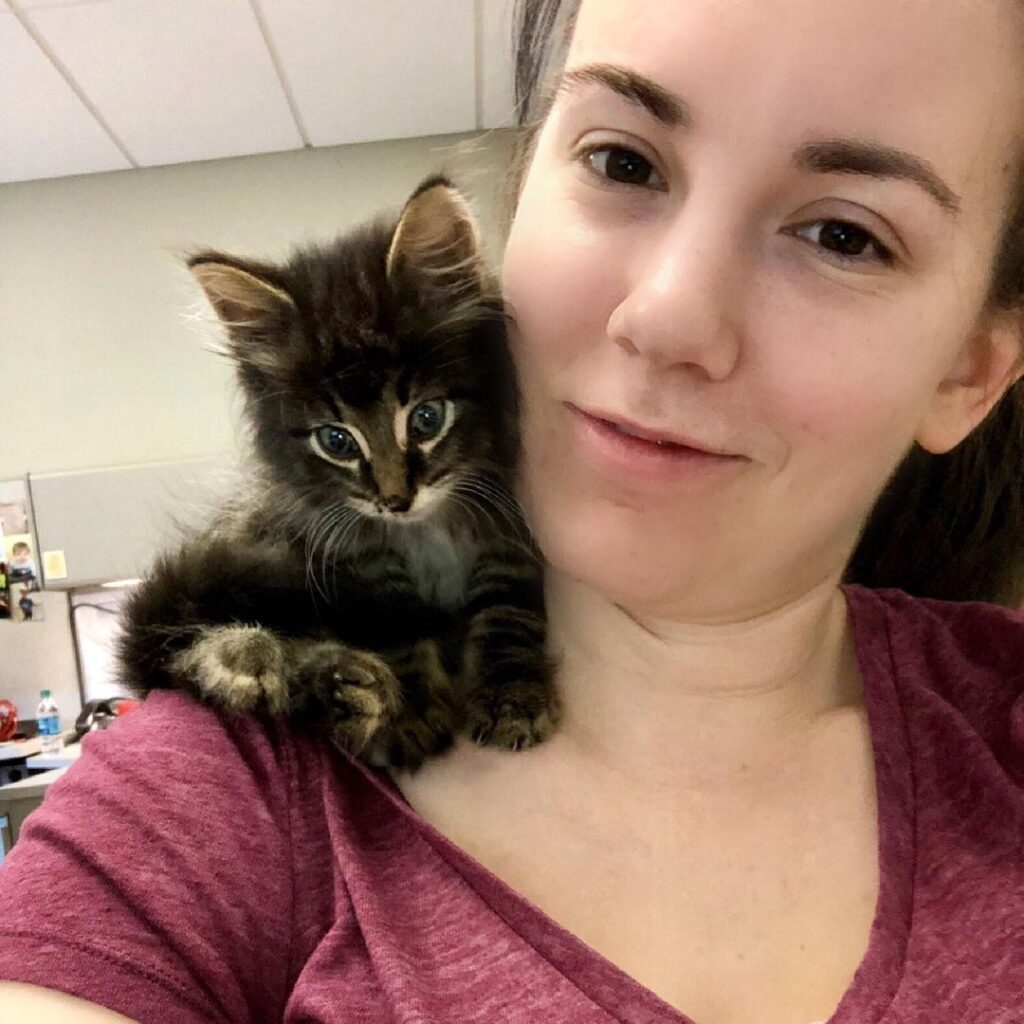 The little feline quickly fell in love with everyone in the office, even some people offered to help with whatever the little one needed to get ahead.
Paige says:
"I had a vet appointment for my (resident) cat later that week, so I offered to 'watch' him until then to get him checked out. He fell asleep on my chest while I was working and when everyone saw how comfortable he was with me, they agreed that he chose for us.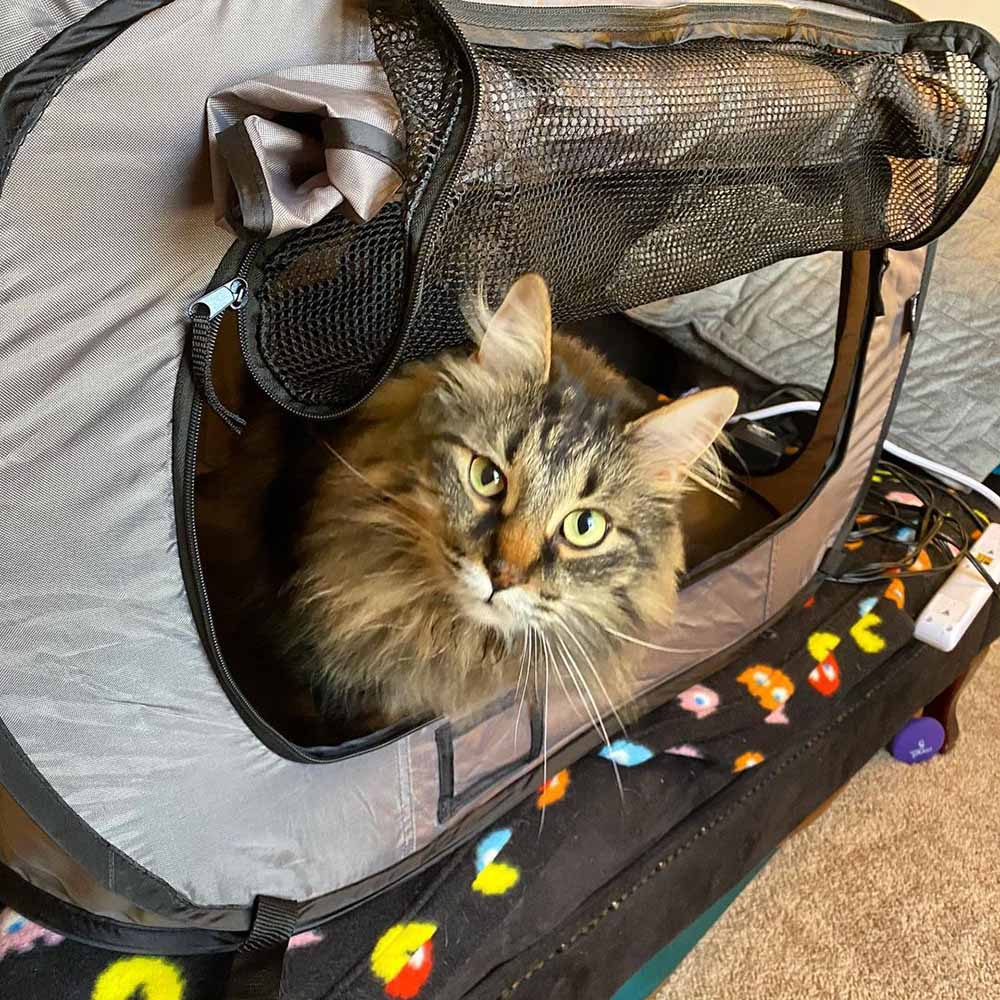 The woman decided to call the kitten Hamlet and thus welcomed him into her home. The kitten was happy and comfortable, within a week of weaning, Hamlet began to eat solid food like a large kitten.
Paige says:
«He has always been very motivated by caresses, and once he feels comfortable with you, he does not leave you alone. In most cases, it is basically a dog; he comes when I call him by name, greets me at the door and has no problem playing in the rain.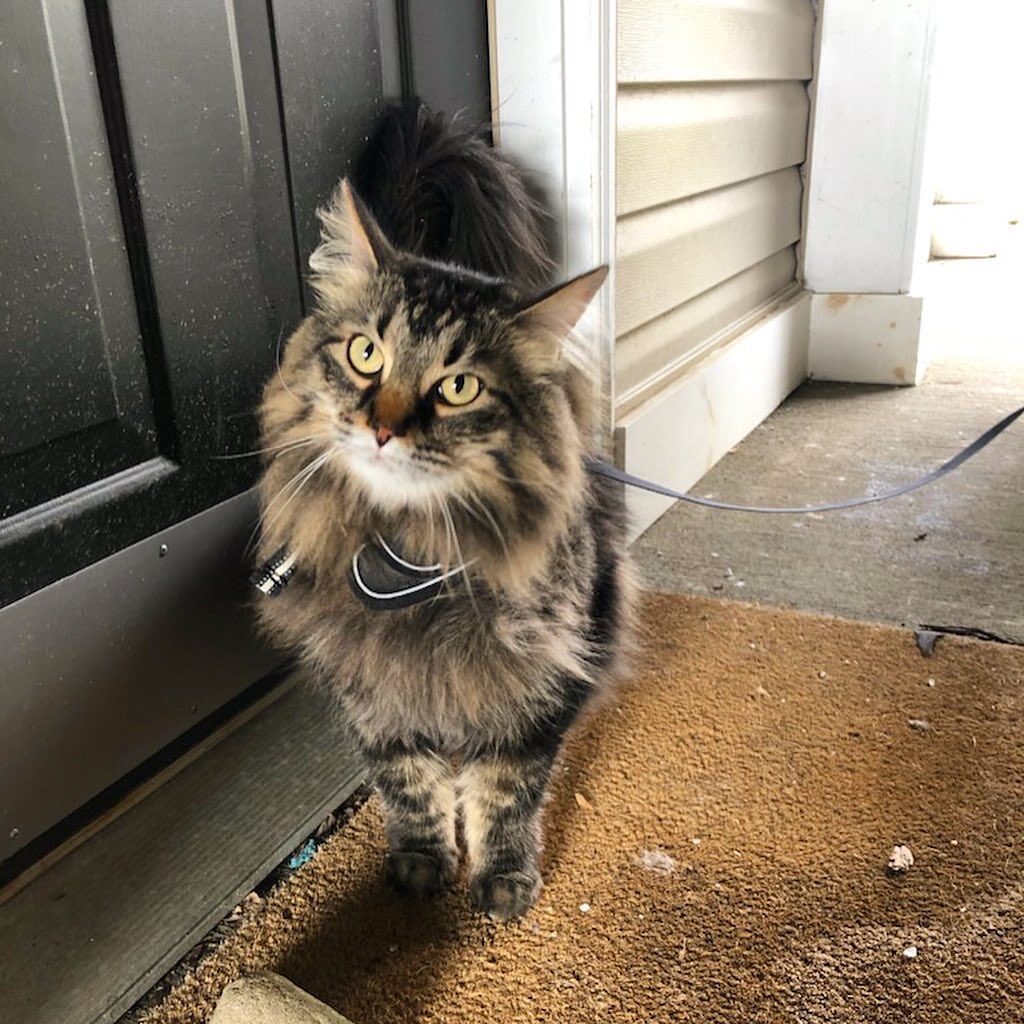 Paige's resident kitten, named Lady Catherine, was a little uneasy about the little newcomer, but the lovable Hamlet was determined to win her love. He made an effort to get her to play by his side and accompany her around the house like his clingy little brother.
Hamlet quickly adjusted to the indoor kitty life; he enjoyed supervising his mother when she was in front of the computer and he enjoyed jumping on the desk or sitting placidly on her lap.
View this post on Instagram
Of course, Hamlet is a great protector of his mother, the tabby cat makes sure that she is safe every time she uses the shower. As he grew older, his personality also emerged more and more each day.
Paige remembers:
"He stands up and looks at me in the shower every day. He stands on the edge between the two curtains and looks through the transparent.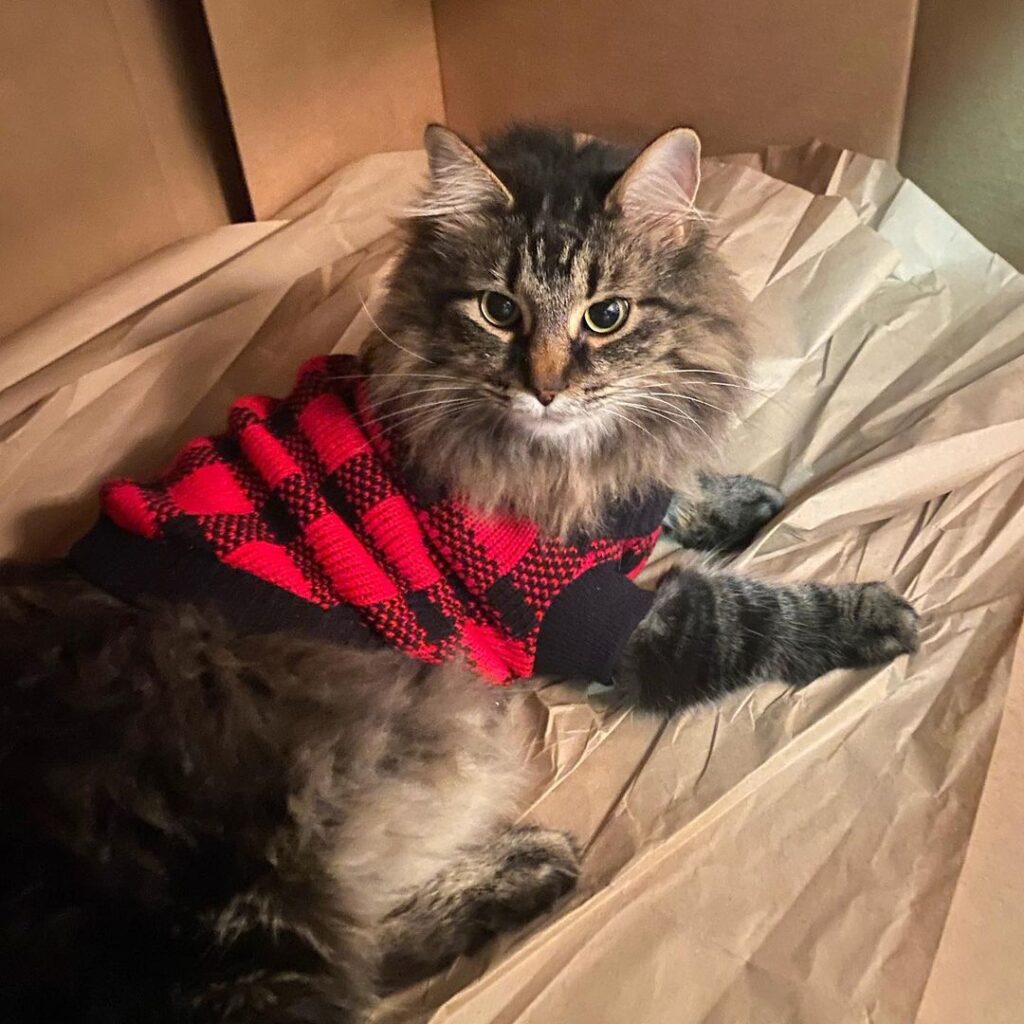 On a few occasions, Hamlet has returned to his mother's workplace to visit his friends; and whenever he is there, he gently greets the people around him and gives him some caresses. The kitten has quickly grown into a lovely fluffy feline.
It's been three years since Hamlet found Paige in that office. The loving cat continues to follow her around the house and looking for her affections, he is her faithful companion.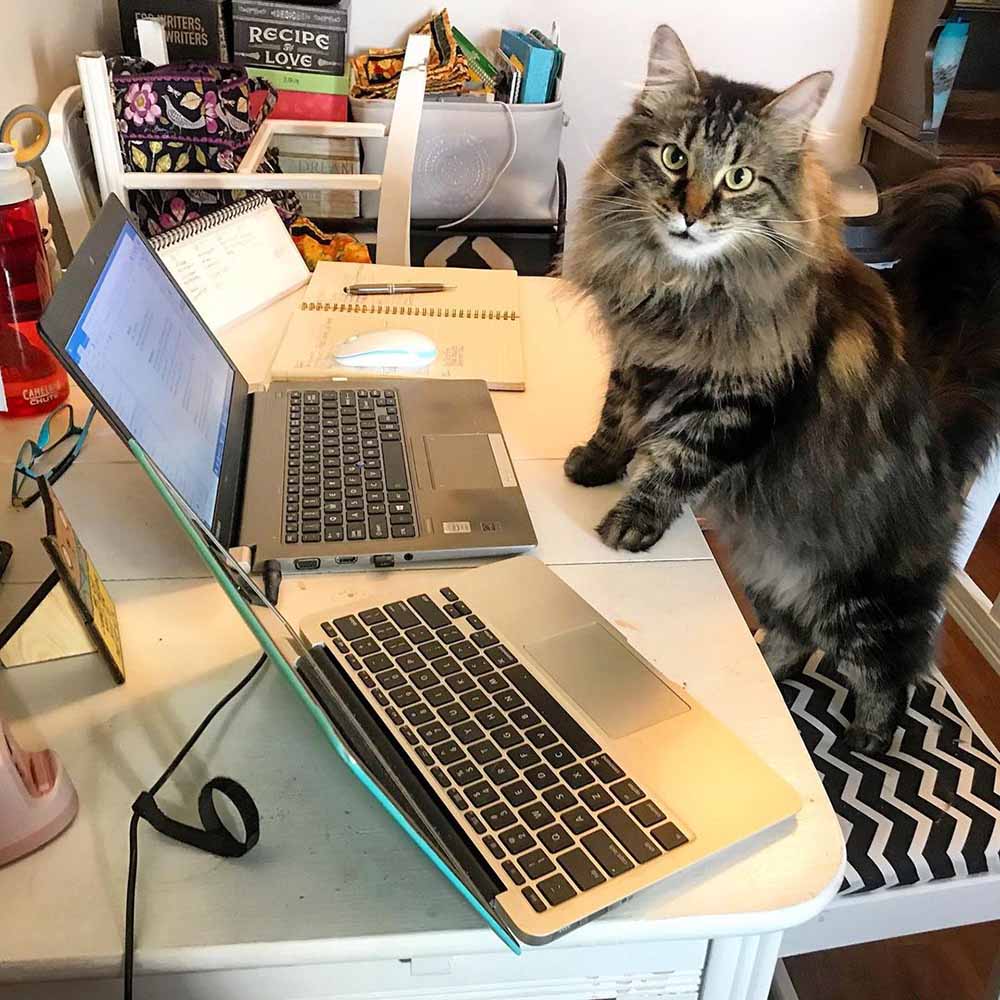 You can enjoy the adventures of Hamlet and his family by visiting his personal account on Instagram.