A small ginger kitten was spotted on April 27 in Hong Kong by the Lion Rock Tunnel. Huge vehicles sped up as if they were not seeing the kitten.
In the middle of the road, the kitten was stuck with fe.ar and had no idea what to do!
Luckily, one person stopped and decided to do something for the kitten—it was Kevin! His heart touched as he witnessed the cars speeding past the helpless little cat, and he immediately decided to take action.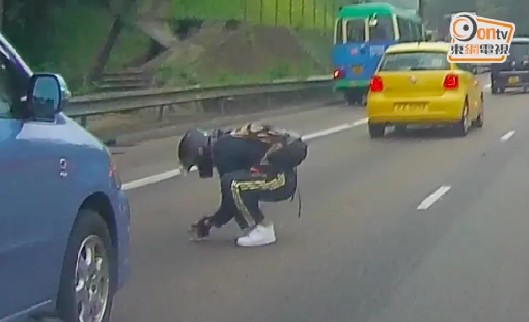 When Kevin first saw the kitten, he was driving a motorcycle. He saw the kitten was aware that if no one save the kitten, it wouldn't have much time to live if. He was able to stop on the busy side of the road, signaling carefully for oncoming traffic to stop and slow down as he came up to the kitten and held it in his lap.
The kitten was [sh.aking] in fear!
Kevin believed their encounter is due to fate, and when he was unable to find the kitten's owner, he made the decision to find a home for the kitten. He even started renovating the home and creating a certificate for the kitten. The kitten soon will be formally welcomed as a new member of the new family!
The kitten's name was Lion, and Lion gained fame after the dashcam footage of the kitten's rescue was shared on social media and went viral. A local rescue organization volunteer found a foster home for Little Lion!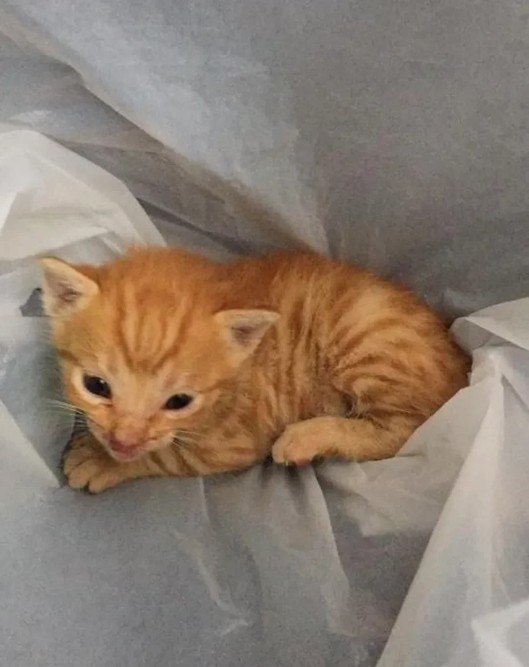 The kitten is currently enjoying every day of his life in his new home and is very happy!
Thank you too for going to adopt him once he is ready!
God bless him for rescuing this precious baby boy.  🙏🙏🙏