Without a doubt, children love puppies and when it comes to showing their affection they give us beautiful life lessons that warm our hearts. An example of this was recorded in a moving video, where a little girl struggled to protect a furry dog ​​from a torrential and heavy rain.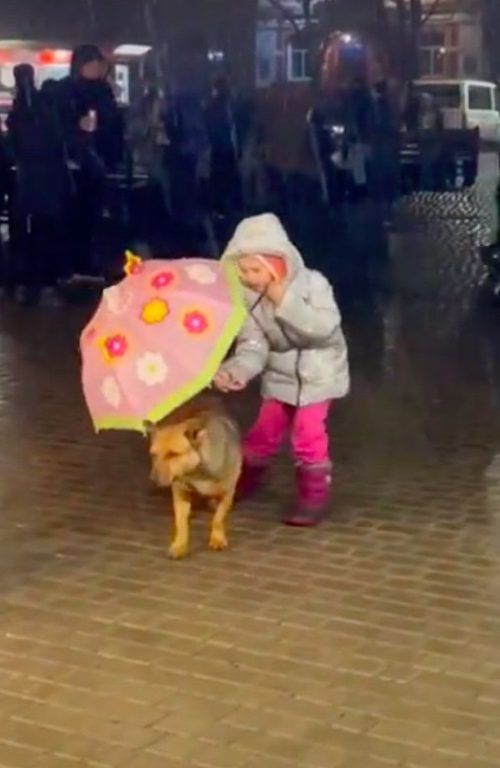 The user known as @ olena926 on her TikTok account recently shared a beautiful video. It shows a very well-dressed minor, which indicates that it was very cold at that time.
While it was raining heavily, she with her little pastel-colored umbrella tries to cover a puppy to protect him from the threatening rain that was bothering him.
The moving material was replicated by many more users, including the user Jhon Aguirre on his Facebook account. And as expected, the publication immediately went viral. The girl was persistent in her idea of ​​preventing the dog from getting soaked without caring that she herself kept getting more wet than necessary.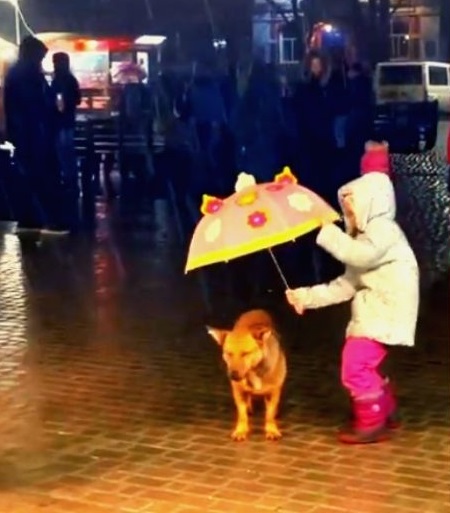 "What a beautiful girl and good with animals! You can see that she loves them, thank you for protecting that puppy from the downpour, without a doubt she will have learned all that from her parents, bravo for them! "Said an excited user when she saw the video.
And they are right, children reflect in their behavior what they learn and see at home; which suggests that the little girl in the recording receives a lot of love in her home and comes from a family where respect for animals is a great value.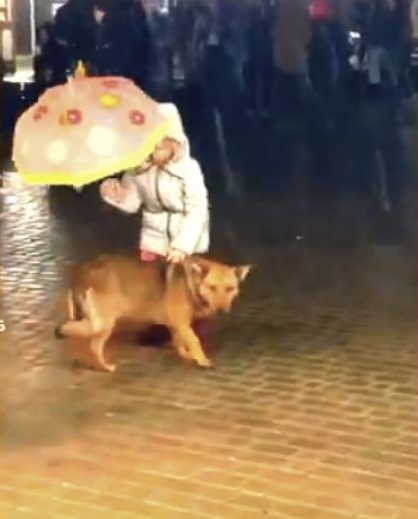 In general, most children are good in their treatment of animals, with the exceptions of some who in their innocence take them as toys, thus being able to hurt or scare them. From what can be seen in the recording, the puppy does not realize the situation and continues to move confused by the drops that fall on his head.
"Come on, don't get wet, it's cold," the little girl seems to say with her care.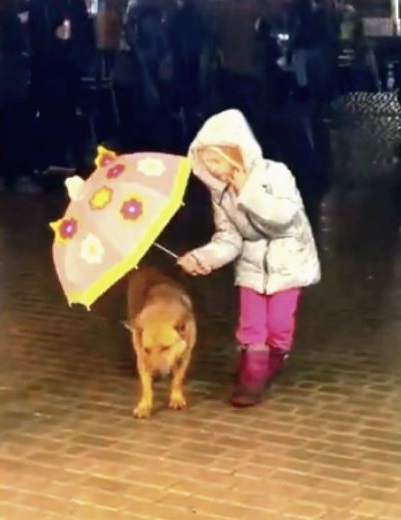 "A clear image that not all children are bad with animals, as many people say," said another Internet user.
Although in reality it is not known exactly where the events occurred, the most important thing about the case is the enormous teaching and emotion that it leaves to all those who were able to enjoy it. Actions like these are important to help people think that the living beings that surround us deserve all our respect and consideration.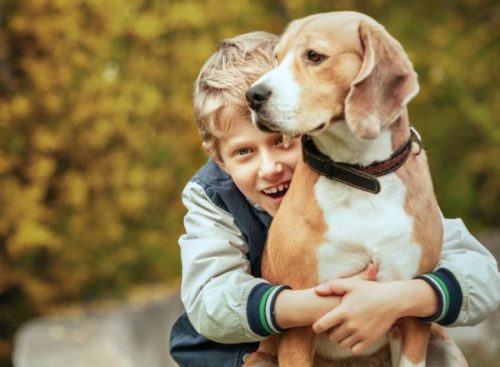 Do not stop sharing this touching and sobering scene among your friends, so that every day awareness of the love and protection that we must have for animals throughout the world increases.