When Hope For Paws arrived to help Hulk, the Pit Bull was lying down in danger near the train tracks, so close, that the local sheriff had no choice but to stop the train so that they could save him.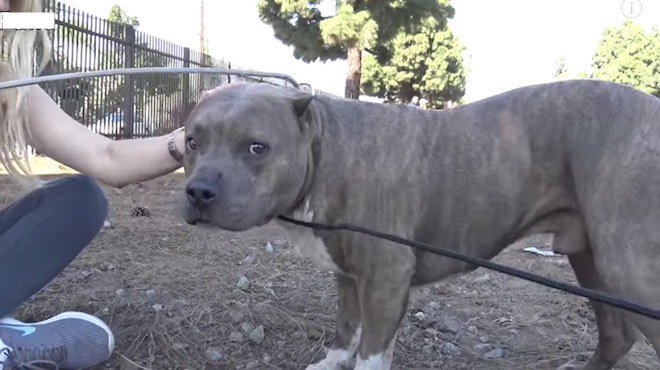 As Eldad Hagar came nearby the dog, he saw that Hulk had a serious injury on his shoulder. The poor dog whimpered as he approached and must have been in so much pain, but he still managed to get up and ran away when Eldad got closer.
But thanks to some strangers that wanted to help, Hulk was caught and taken to the vet. He had torn muscles, a broken jaw, and shattered teeth. He might have been hit by a train, it's impossible to know. But with the care and support of his team of rescuers Hulk is healing.
"Hulk is now in an amazing foster home, and he is waiting for a special family to adopt him," Hope For Paws writes. "He loves other dogs, loves to play, loves belly rubs, loves good food and most of all – LOVES to SNUGGLE!!!"
To adopt him, please contact Paw Prints In The Sand.
Watch Hulks rescue in the video below and please share to help him find a home.