Unfortunately, there are still evil and s.uffering beings in our world. Some humans do c.ruel things, like abandoning dogs and leaving them to fight for survival by their own power. We are fortunate that there are still people in the world trying to make the world better and helping those who need help. They are trying to everything they can to help others, like Tara, the foster care worker who took an abandoned dog into her home and nursed her back to health.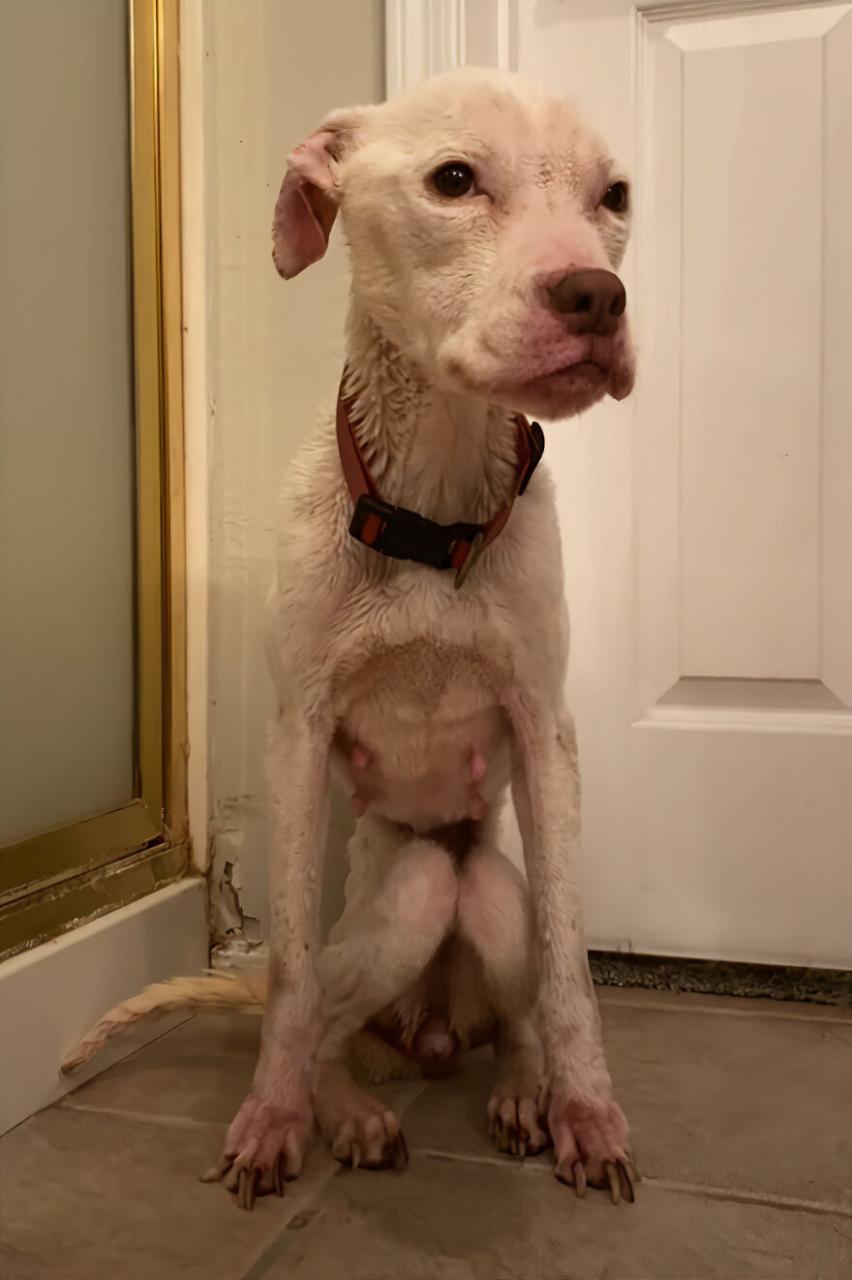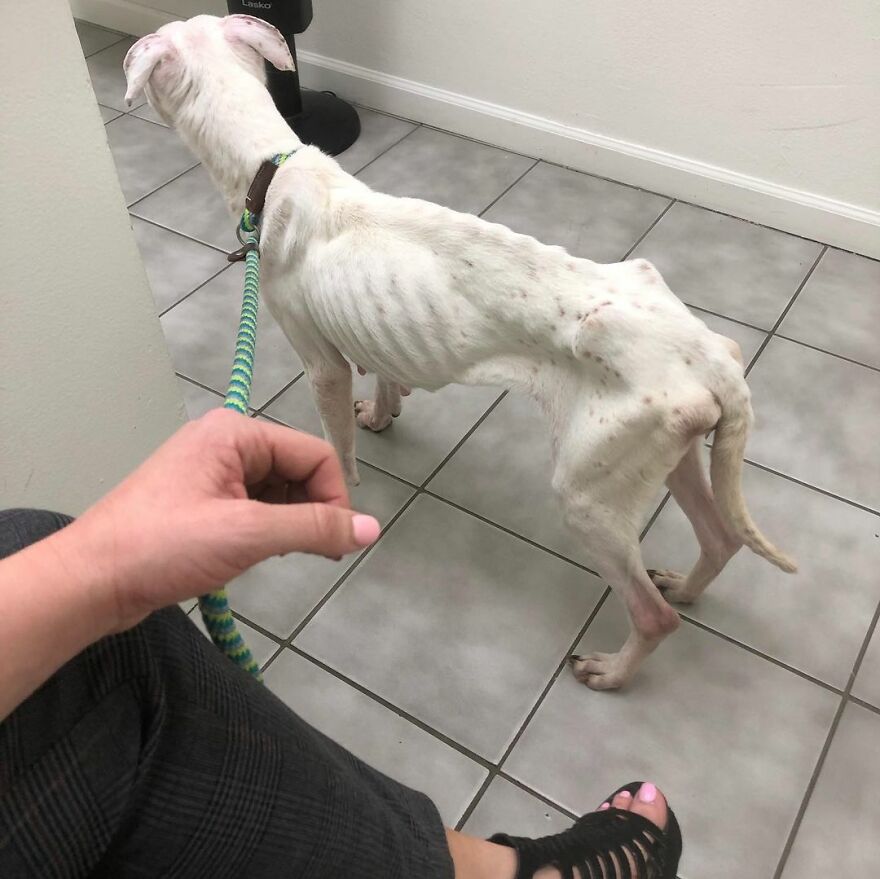 Meet Daenerys, a female pit bull who was found in an abandoned apartment in Phoenix, AZ. When people found the miserable dog, they were shocked to witness what happened to her. Because she couldn't find anything to eat around, she was very sick and underweight. While a healthy female pitbull should weigh at least 37lbs or more, she weighed only 24 lbs. If the rescuers hadn't saved her just in time, she wouldn't be alive for now.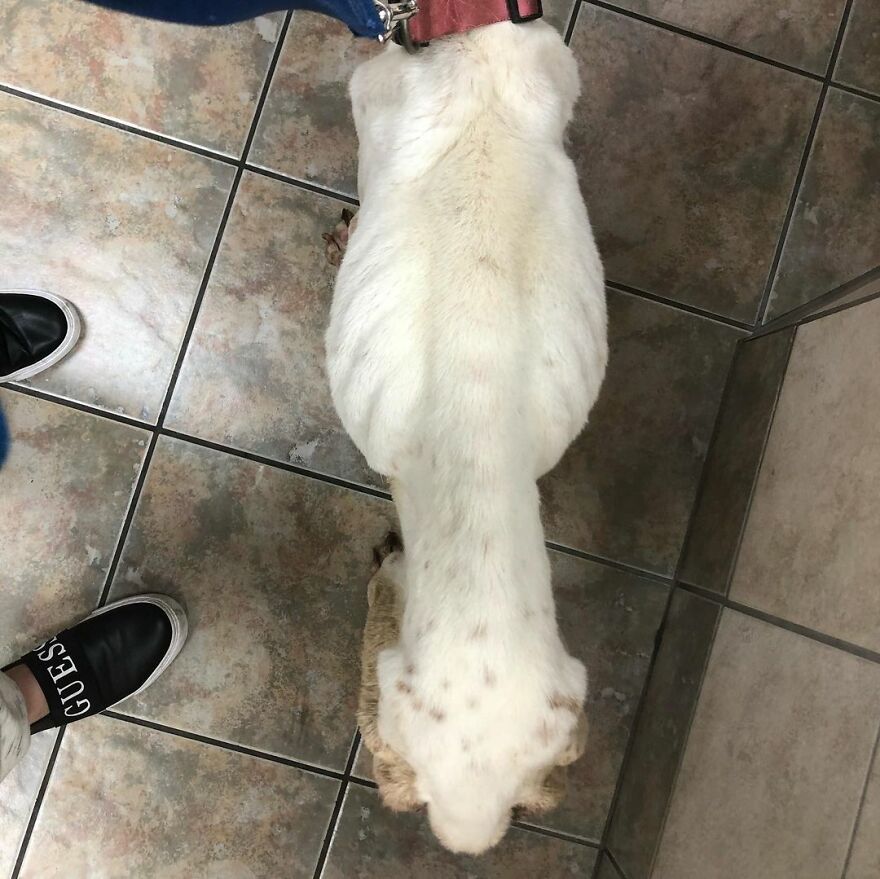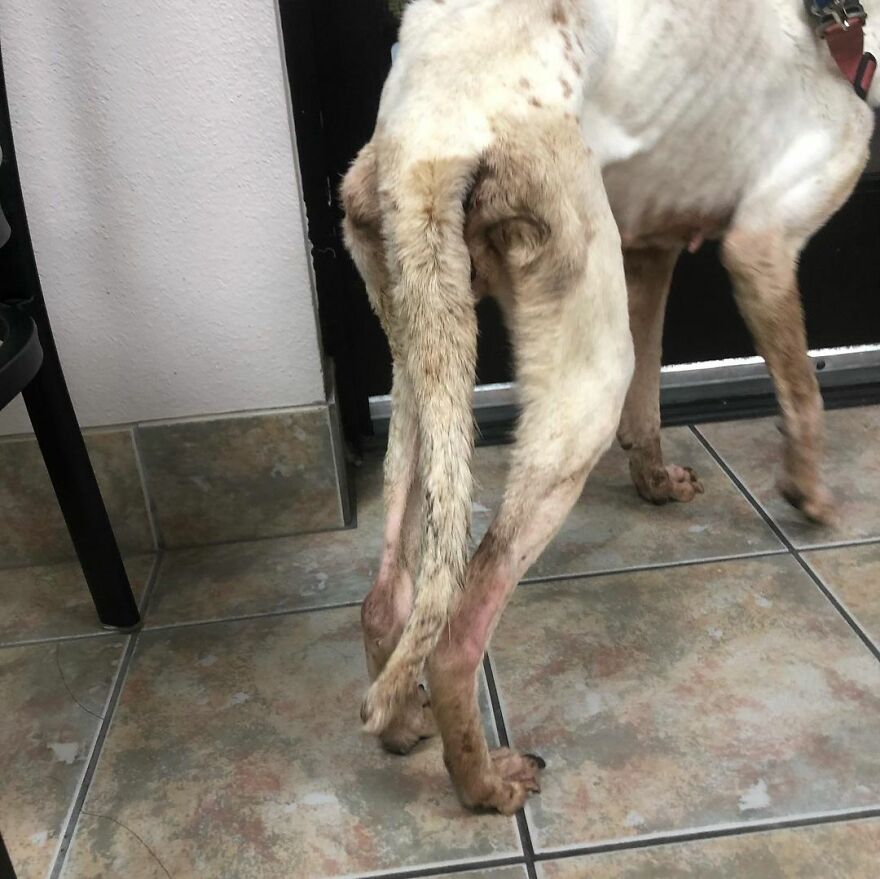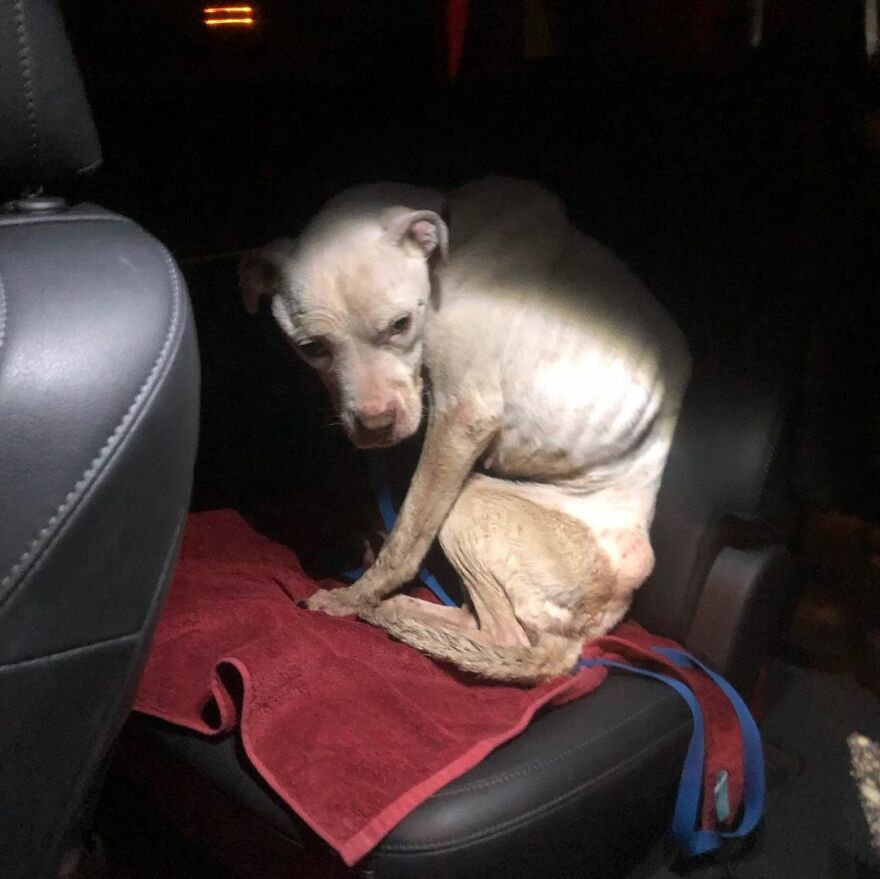 After the rescue, Daenerys was taken to Tara's home, where she was given love and support she needed. It took her 5 days to have enough strength and stand on her own. She was steadily gaining 1 to 2 pounds a day and weighed 57lbs.  Eventually, she was ready to get adopted. Fortunately, a woman named Justine adopted her after seeing her story. The woman was a perfect candidate for Daenerys as she just had one pet and no children.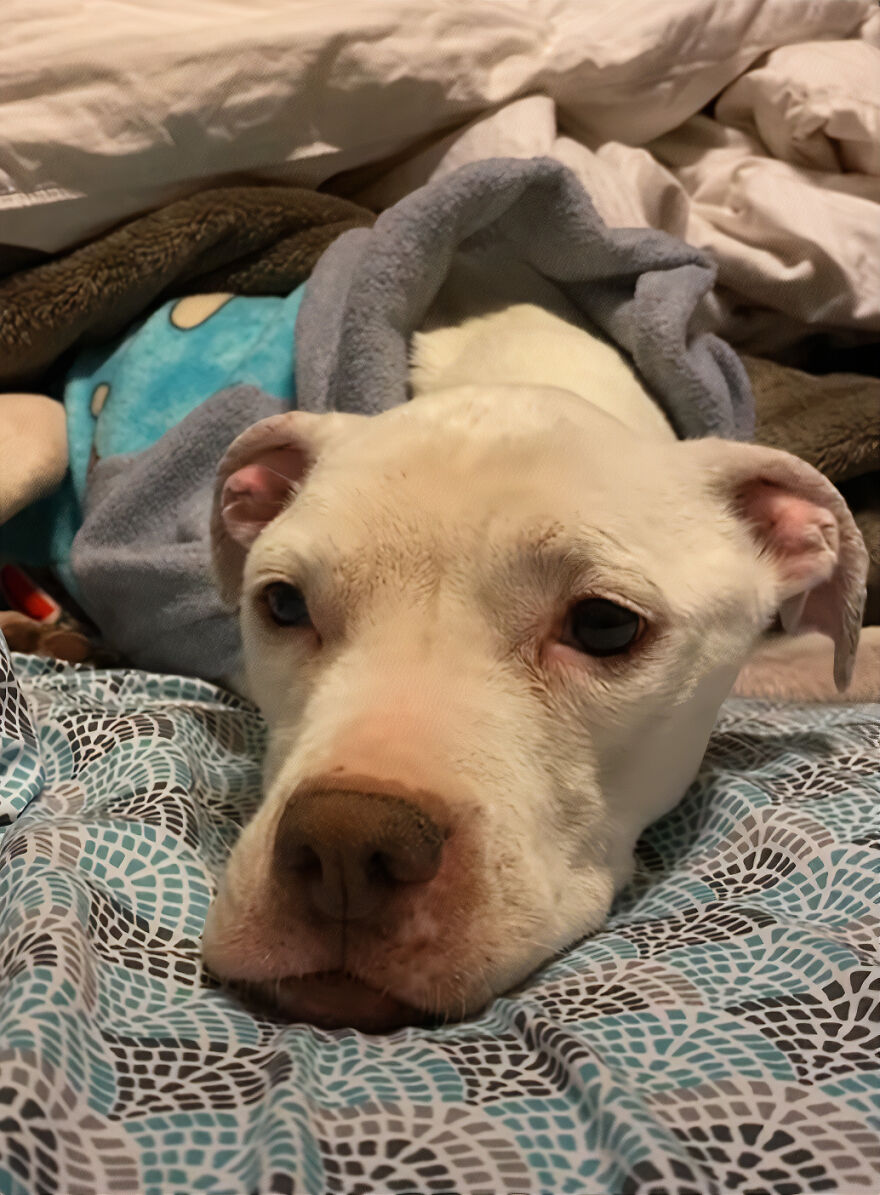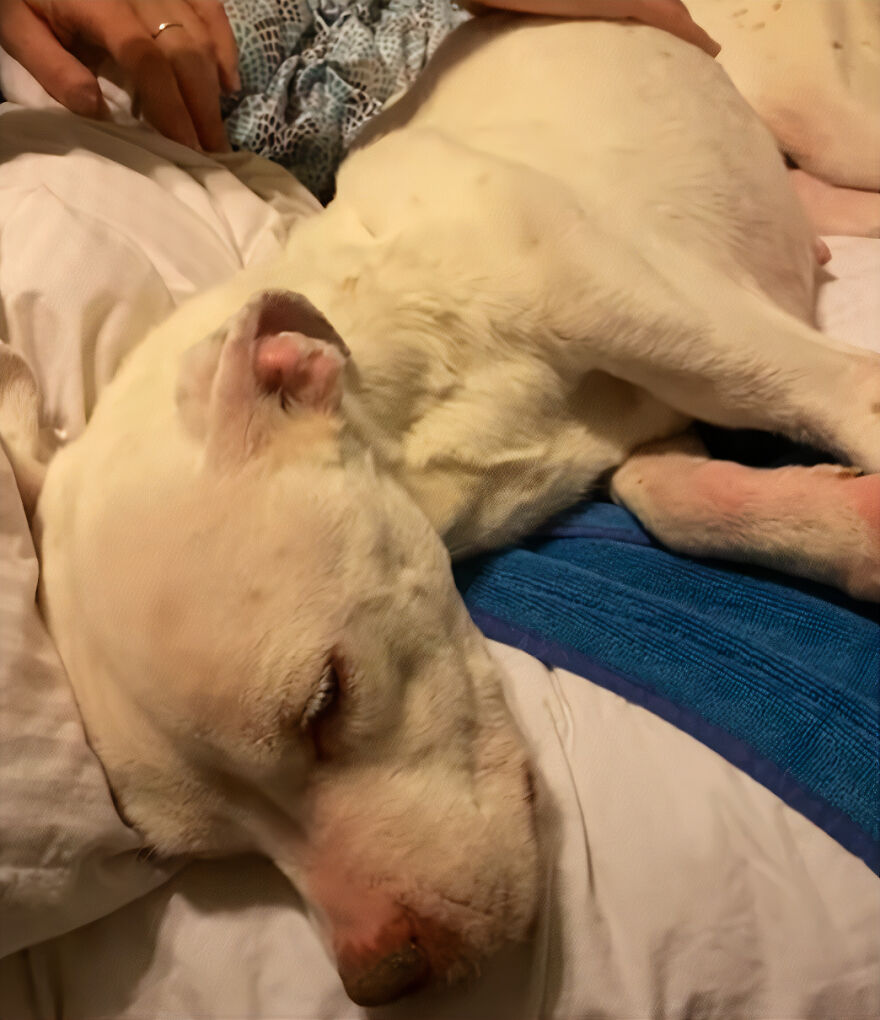 Daenerys, or Miss D, as Justine shortens it, is now a cheerful pup. After everything happened, she now has a foster home she deserves. Thanks to the love and care of Tara and her new owner, Daenerys has all the confidence in the world. She loves to ride anywhere anytime. Plushies are Daenerys' favorite toys and she can't get enough of them.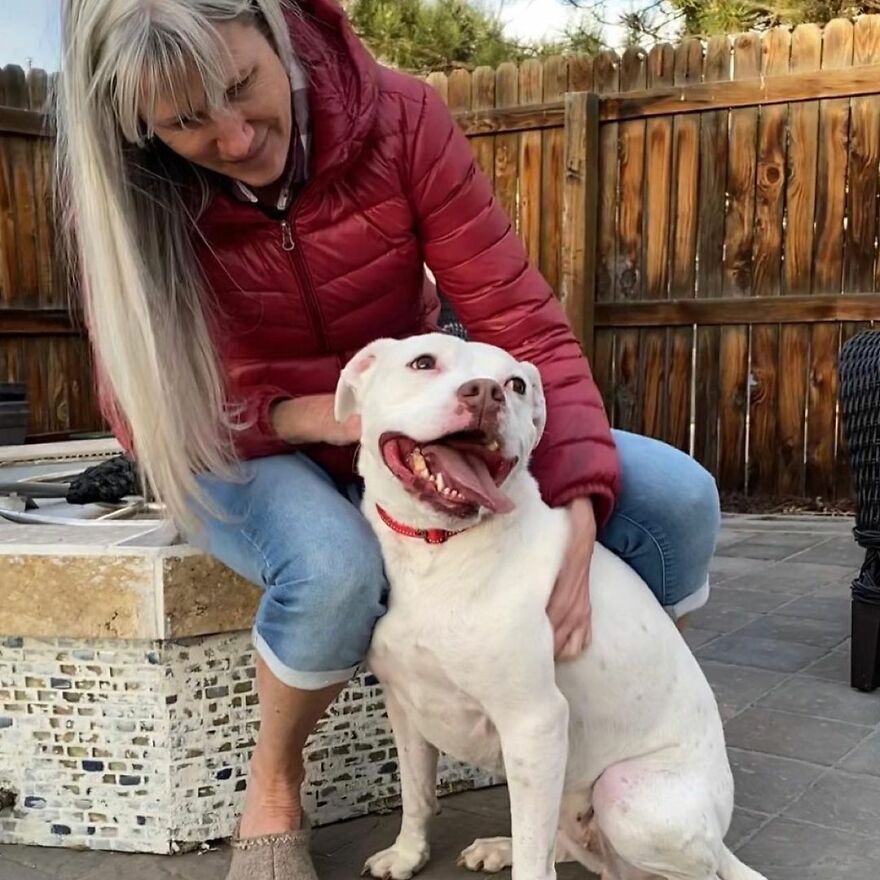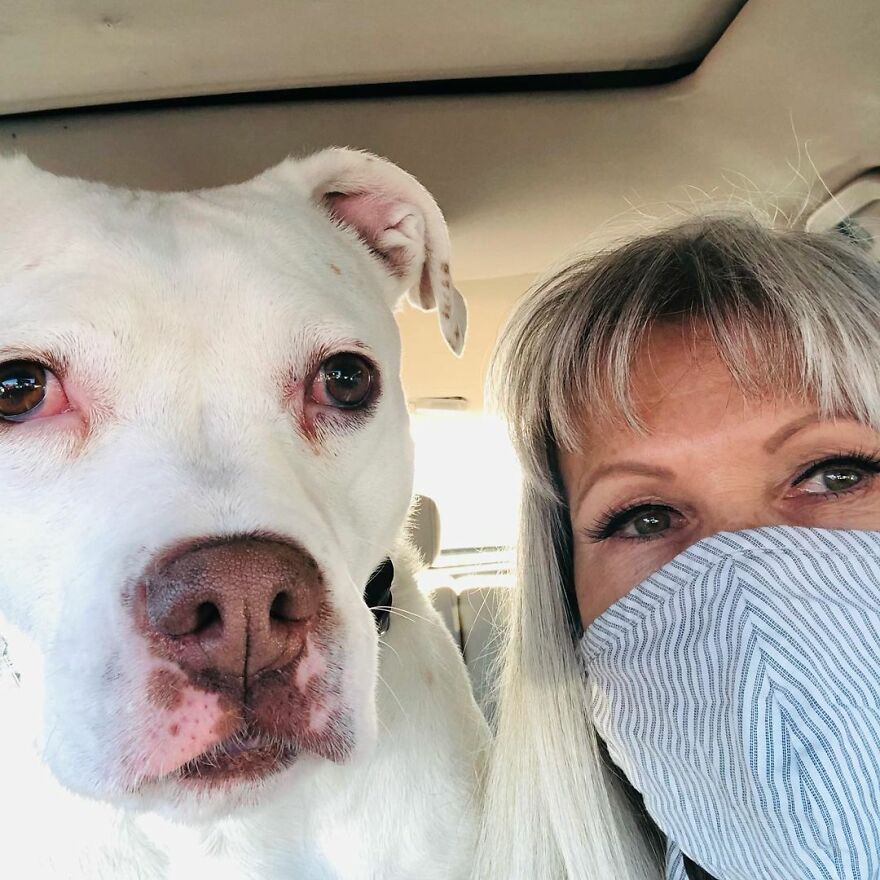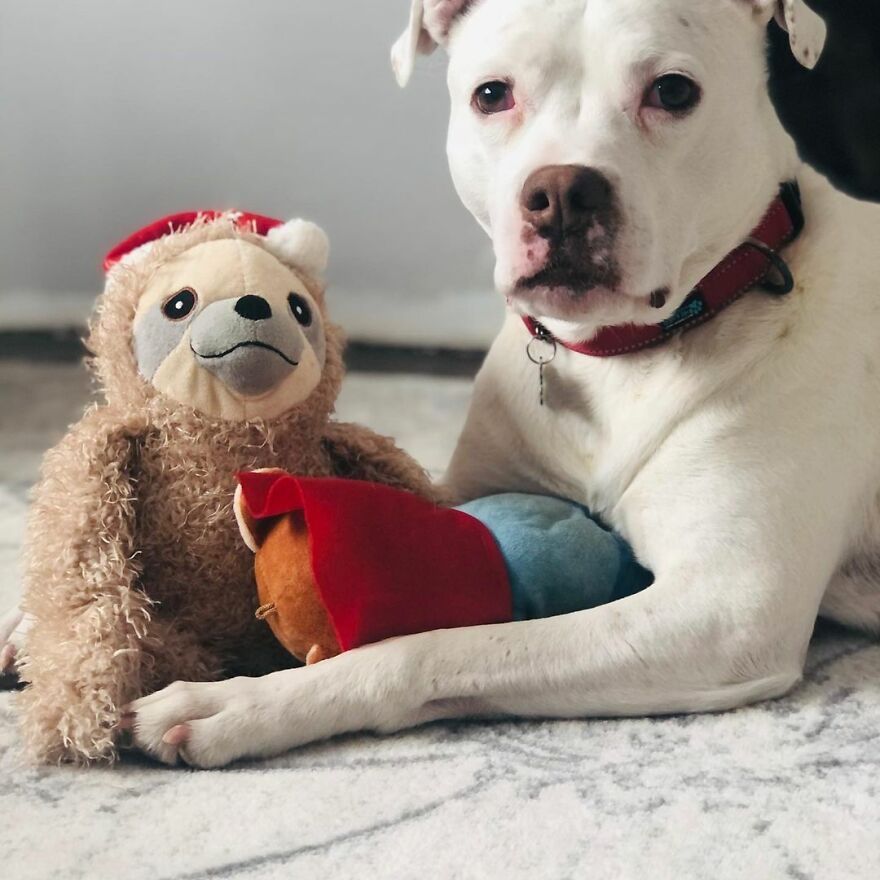 "Miss D loves to ride in the car more than anything and I take her just about everywhere I go. She is so happy to go into Lowe's and Home Depot and she is sure that everyone wants to pet her. She is also so happy to run free in open spaces," her mother said.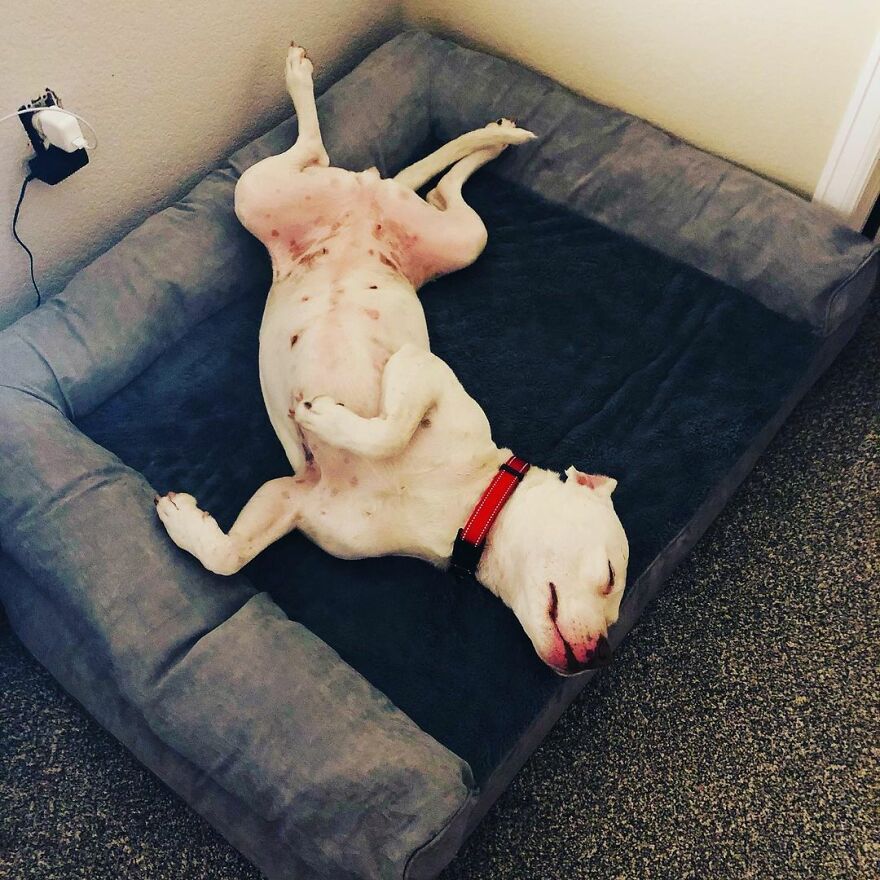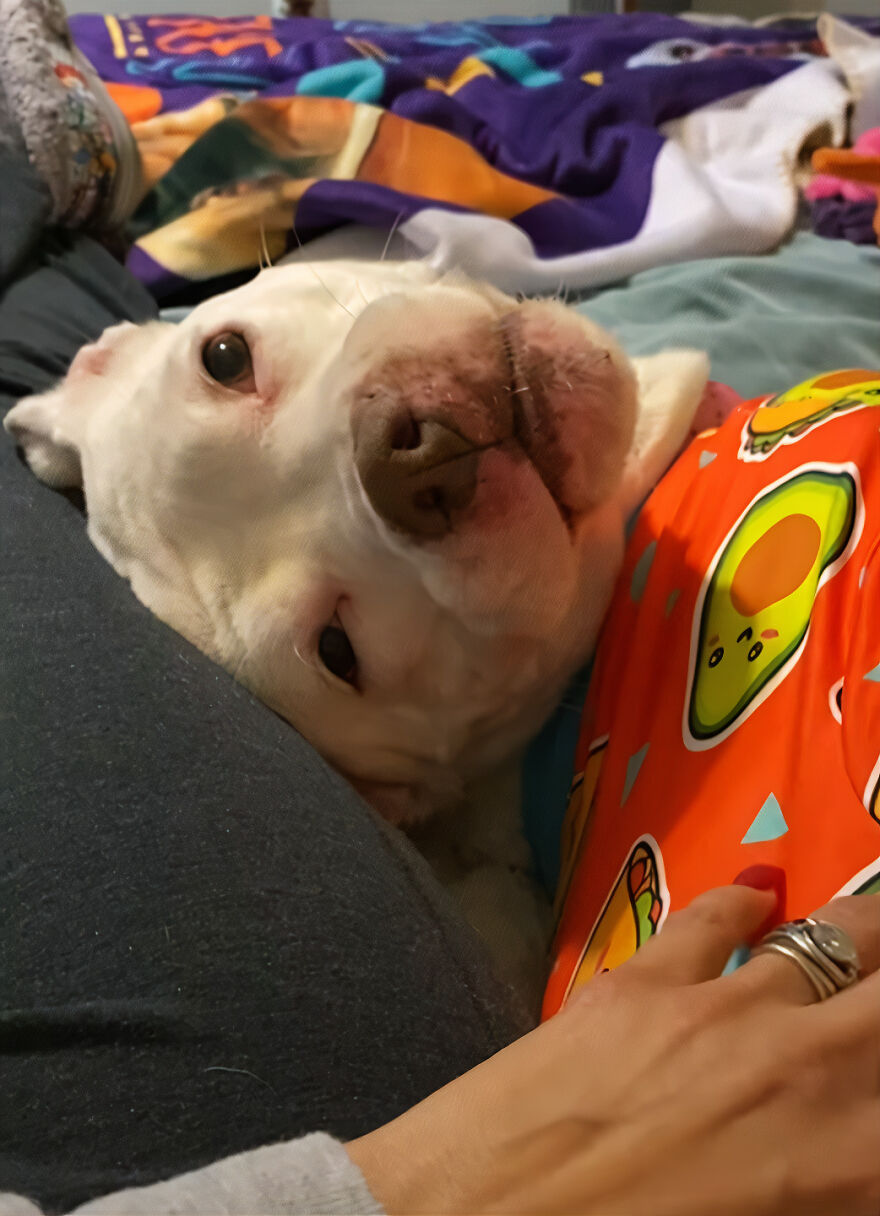 To leave a dog to starve to death is cruel. These stories always make us cry from sadness and fury. But after all, we feel much better knowing that she is happy and healthy now.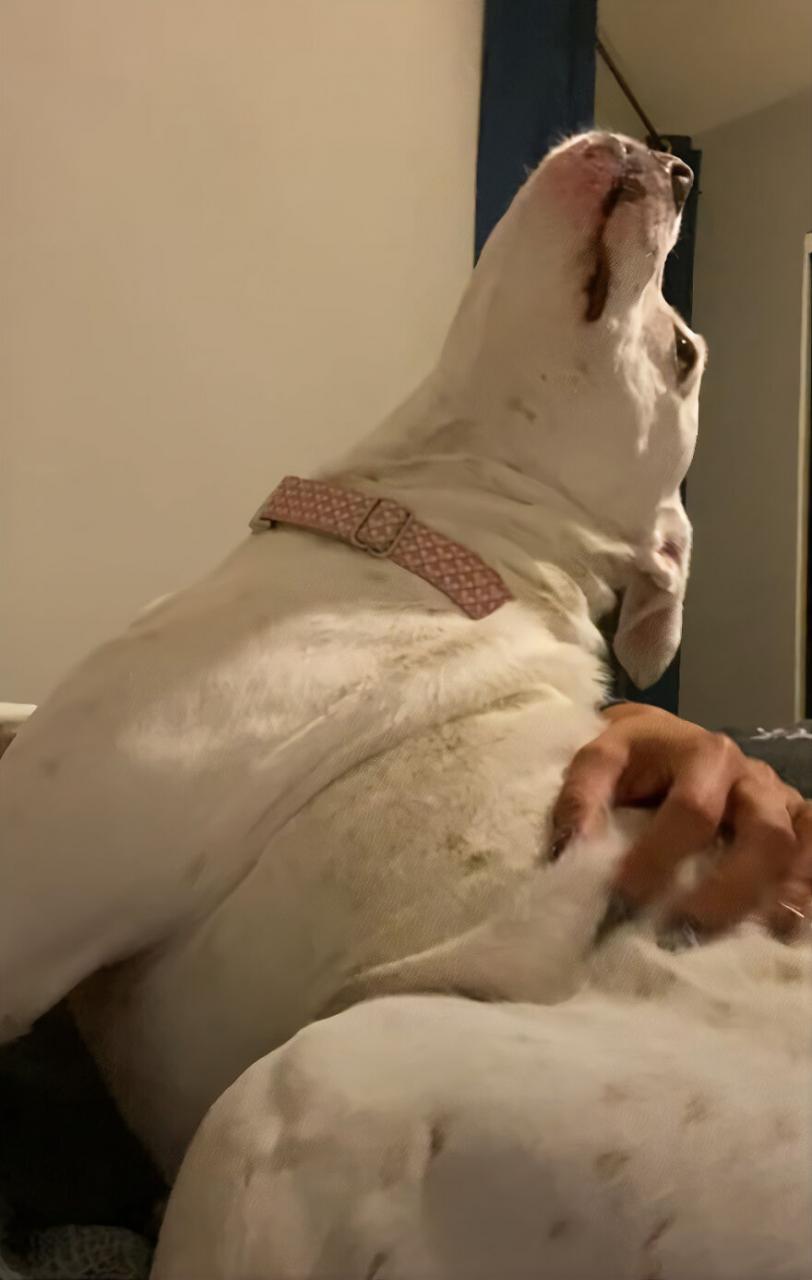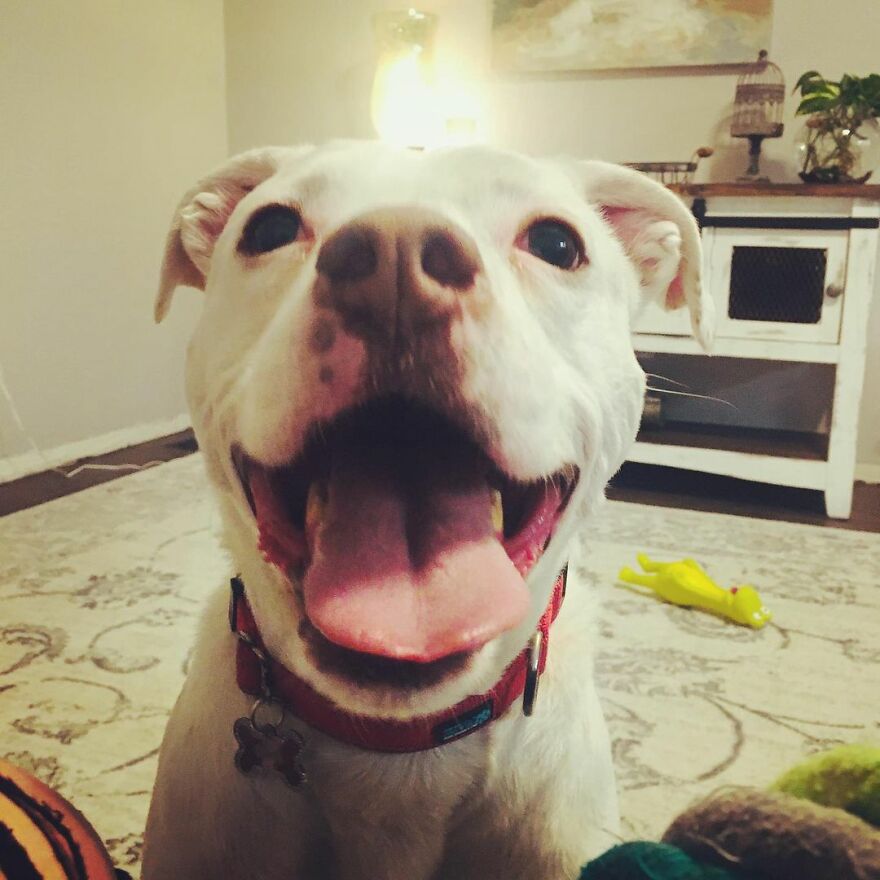 Please share this story with your friends and family members!
More info: Instagram | Instagram