The giant lion staute located in Fortune Plaza Times Square in Wuhan, China is made from a single tree and about 47.5 feet long, 16.5 feet high, and 13 feet wide holds the record for the world's largest redwood sculpture. It took 20 people for about 3 years and a single tree trunk has been carved into the sculpture titled Oriental Lion.
The world is full of mystery. Some are very interesting and even scary, but this giant lion statue made from a chunk of a tree trunk is something that will amaze you.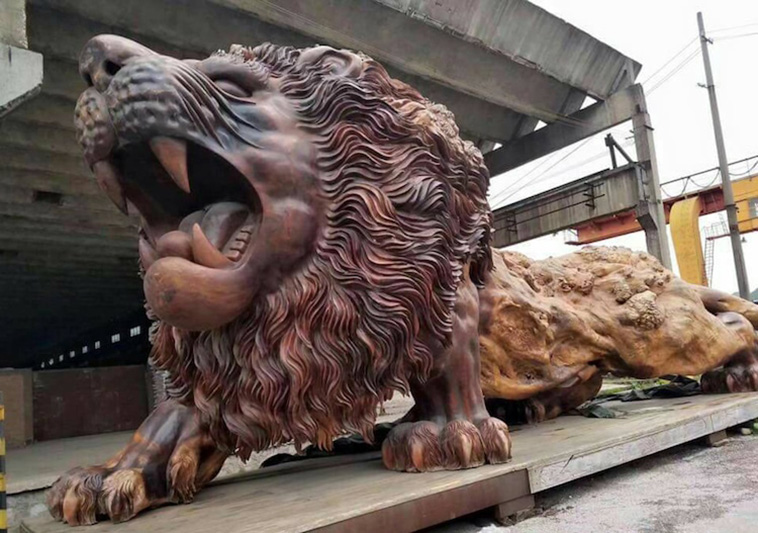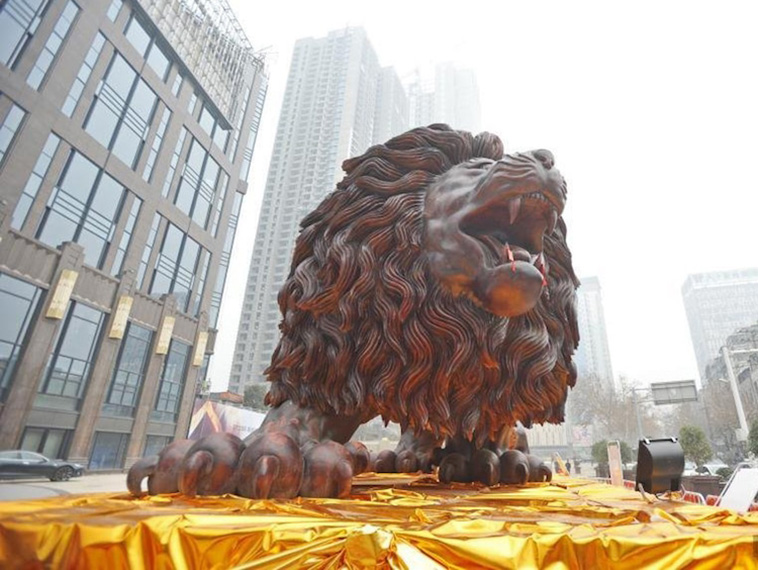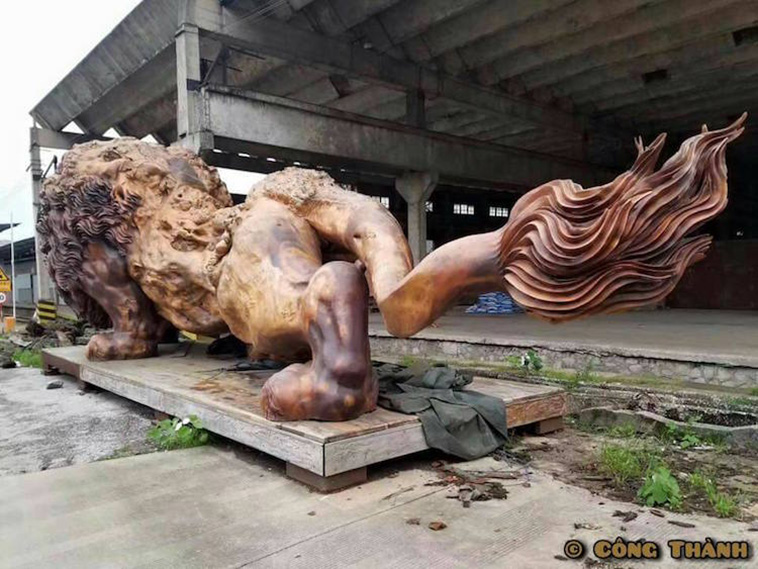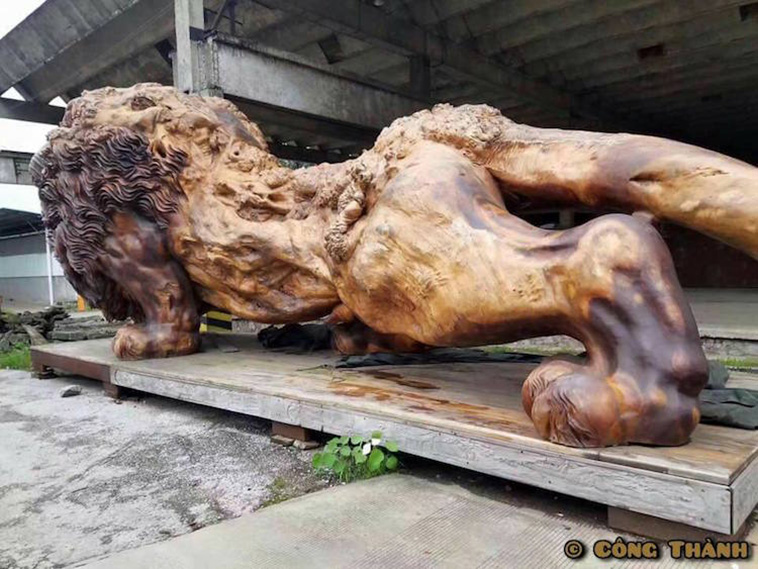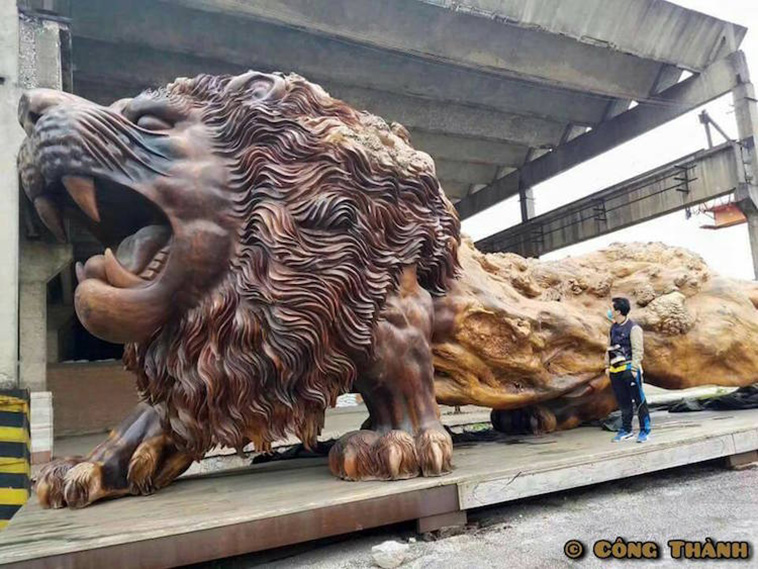 Note:If you are in the business of sales, then you should have a huge lion statue in your office. It might sound no-sense, but lions have been used for thousands of years to represent strength and leadership. The lion is symbolic of the courageous leader who has the power and presence to lead others by example.