In rural Romania, volunteers from the Howl of a Dog organization carried out a sterilization day, there they saw a homeless dog desperate for love and affection; the dog waited for them in the same place every day.
Excited, every morning he greeted them with his bright eyes and his tail wagging happily. The dog they called "Remy" had traces of his difficult life on his body.
The animal was marked with burning iron in its snout, according to the beliefs in rural areas of Romania it improves its immune system and prevents distemper, this superstitious practice is unfortunately common in the region.
Homeless dog waits to be rescued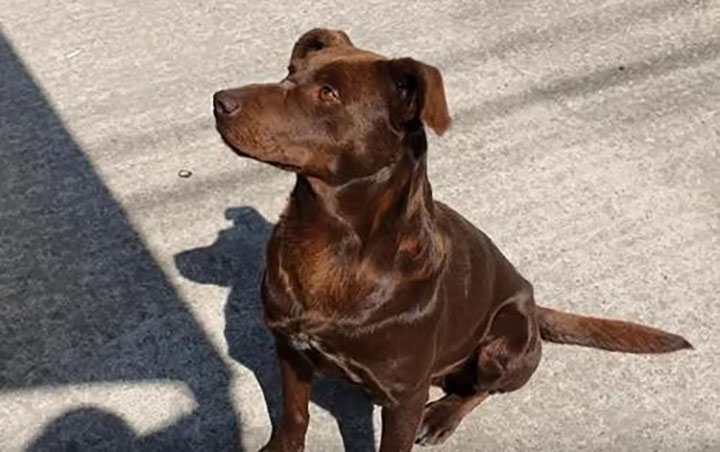 The dog was missing a large part of his ear, and in the village no one knew how to answer the volunteer about what happened to the poor animal, nor did he see any interest in helping him find a home.
The shelter volunteers consider that the lack of interest of the people of the town with the dog could be because in those rural areas, the dogs are seen as work tools, for them a friendly dog ​​like Remy is considered useless.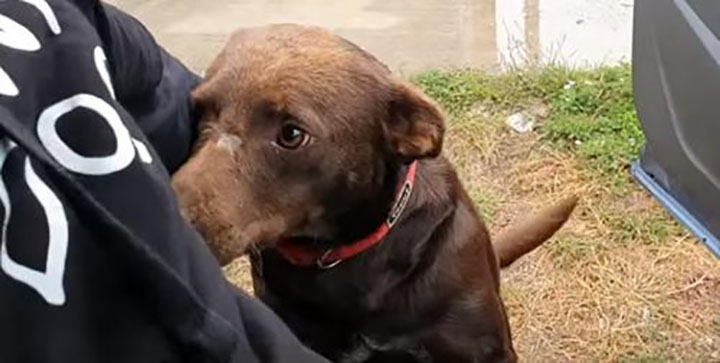 A woman who runs a grocery store used to give him food and let him sleep outside her store, but she never saw any intention of offering the sweet animal a home.
Remy, who was already taught to be ignored by the people of the town, could not hide his excitement at receiving affection from the volunteers who visited his town, so every morning he was there waiting to greet them.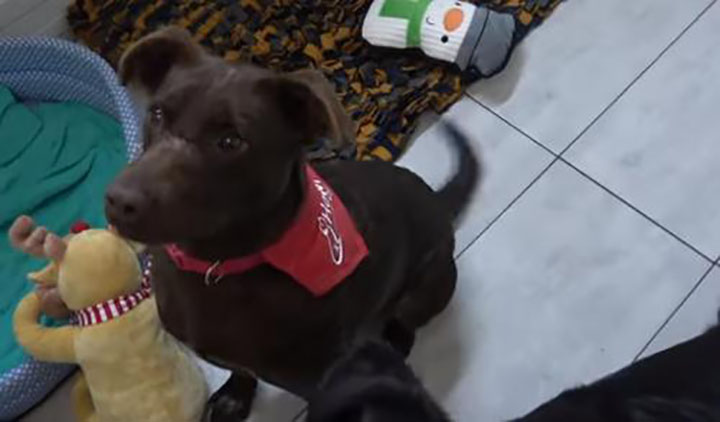 The volunteers found out and determined that Remy had no one and decided to take him with them to the shelter. There Remy was vaccinated, sterilized, and most valuable of all, for the first time in his life he received love and attention.
You can see the volunteer with Remy in this video:
When he was found recovered, Remy was put up for adoption. Howl of a Dog posted on Facebook announcing that the dog had found a home and is now happy with his new family.