No animal deserves to live alone in the streets abandoned. Although many animals are abandoned by the cruelty of their keepers, others are lost and never find their way back home. In these conditions was this dog that, by getting lost and living alone, was only trying to attract the attention of anyone to help her.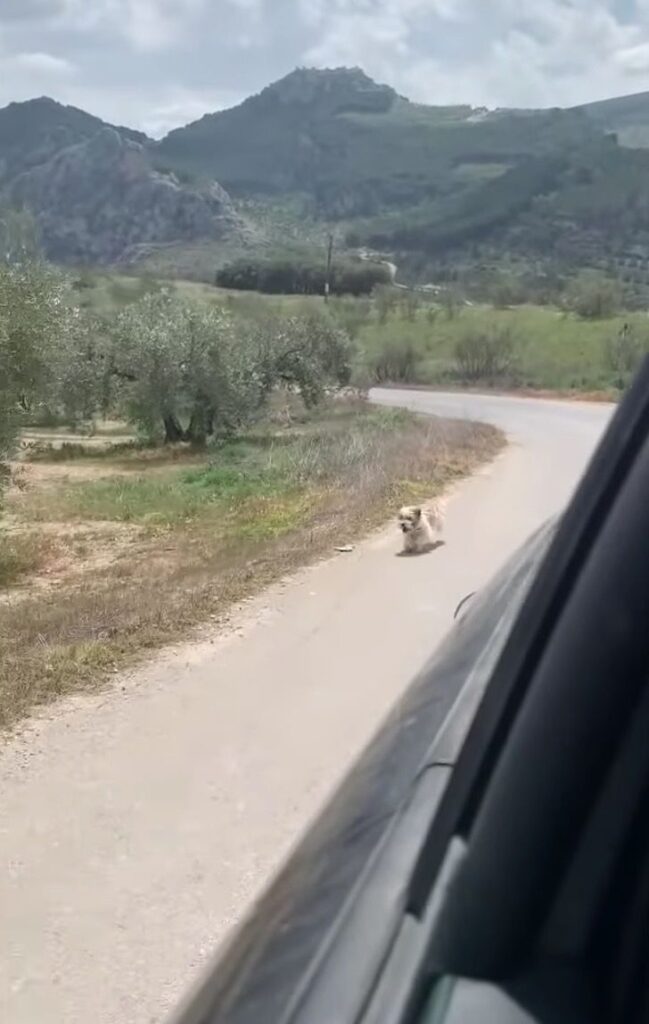 She was found by a couple who were traveling with their car on a mountain road in Spain, when they noticed that the white dog began to chase their vehicle. They didn't know she would be so insistent and she didn't stop for anything in the world until they stopped the car. "We thought it was just a game, but we soon realized that something was not right because she was running fast and not stopping. So we started asking ourselves, 'What is this dog doing here in the middle of absolute nowhere?' "Said Martina Russo.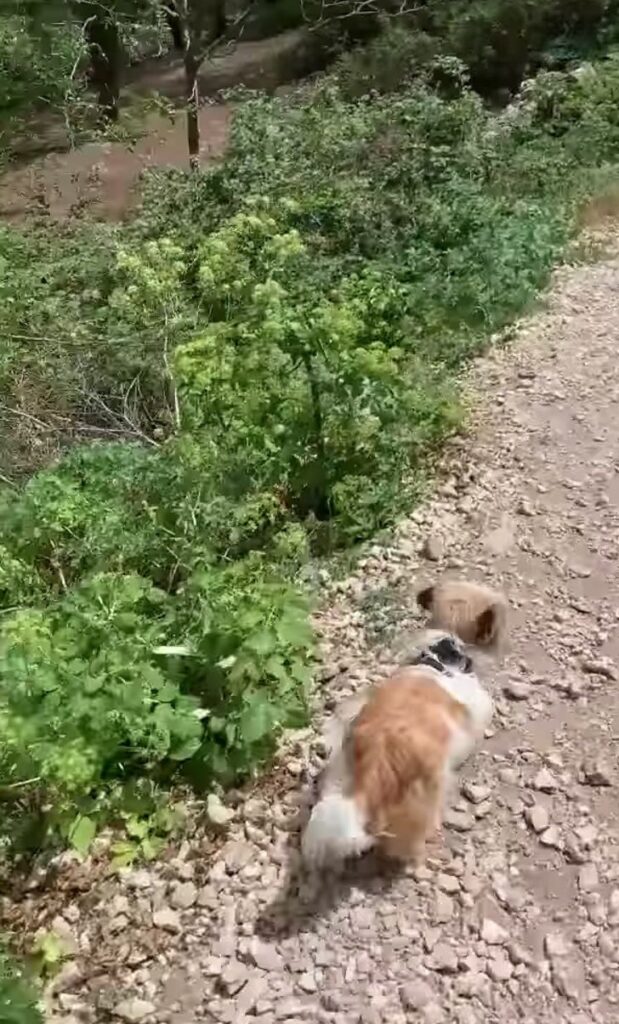 In this way, Martina and her partner Fil stopped the car to give little Shorkie some water. The next thing they did was put her in the car with them and start looking for her possible family. "We drove back and put her back on the road to see if she was just chasing for fun and knew where to walk back. But she kept chasing us, our truck was around the corner and we drove very slowly to make sure she wasn't stressed, "said Martina.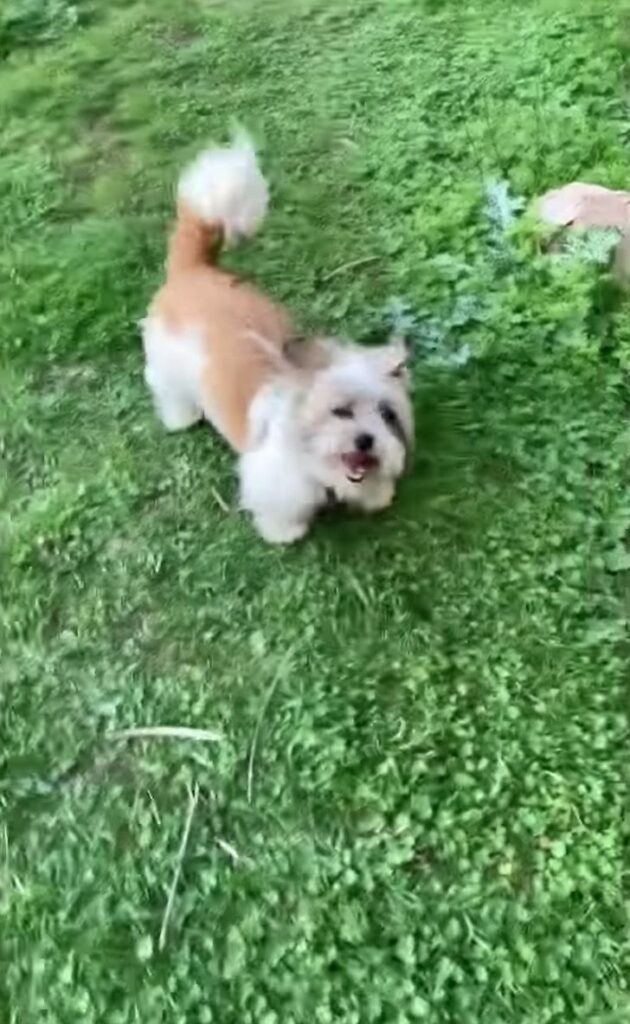 So the couple decided to keep the lost dog. They took her to the vet and found that she didn't have any microchips. Although they continued to make many efforts anyway to find his family, if he had any. "We continue to look for her owners in local Facebook and WhatsApp groups, local people at the source, shops, regional Facebook groups, but in the end the weeks passed and no one claimed the dog. So we decided to stay with her, "said Martina.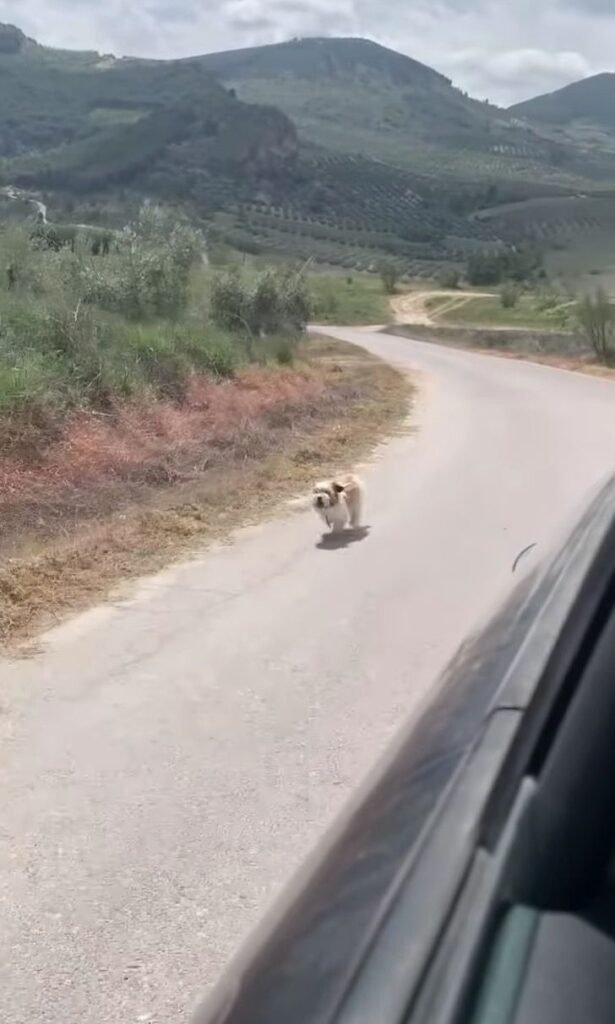 «She is very sweet and funny, very playful, she loves our cats. To be fair, love everything and everyone. Especially cats and children. We love to take her on adventures and make us laugh every day, "added the woman. And this is how the dog got her new loving home.
Below you can see the video where this dog is seen when she asked to be rescued and at the end of the video you can see how she lives happily with her new family:
Share this beautiful rescue and adoption story with your friends and family. Hopefully more people will take the example of helping puppies that need help.