Danielle Chavez, founder of With Grace Rescue in Las Vegas, Nevada, USA, often has her home full of kittens, as she takes in as many special needs and neonatal foster babies as possible.
In late October of last year, a charming, lonely tuxedo cat, whom Danielle nicknamed Buddy, began visiting her backyard. She did not know where the cat had come from or where she lived. Initially, she assumed it belonged to the local cat colony or if it belonged to a neighbor.
Danielle told The Dodo:
"At first, I started seeing him on our security cameras and he would just sit outside our sliding glass door, just staring at us. I think our cats took him to the door. It seemed like he wanted to play with them.
HOMELESS CAT SEES KITTENS IN A HOUSE AND FALLS IN LOVE WITH THEM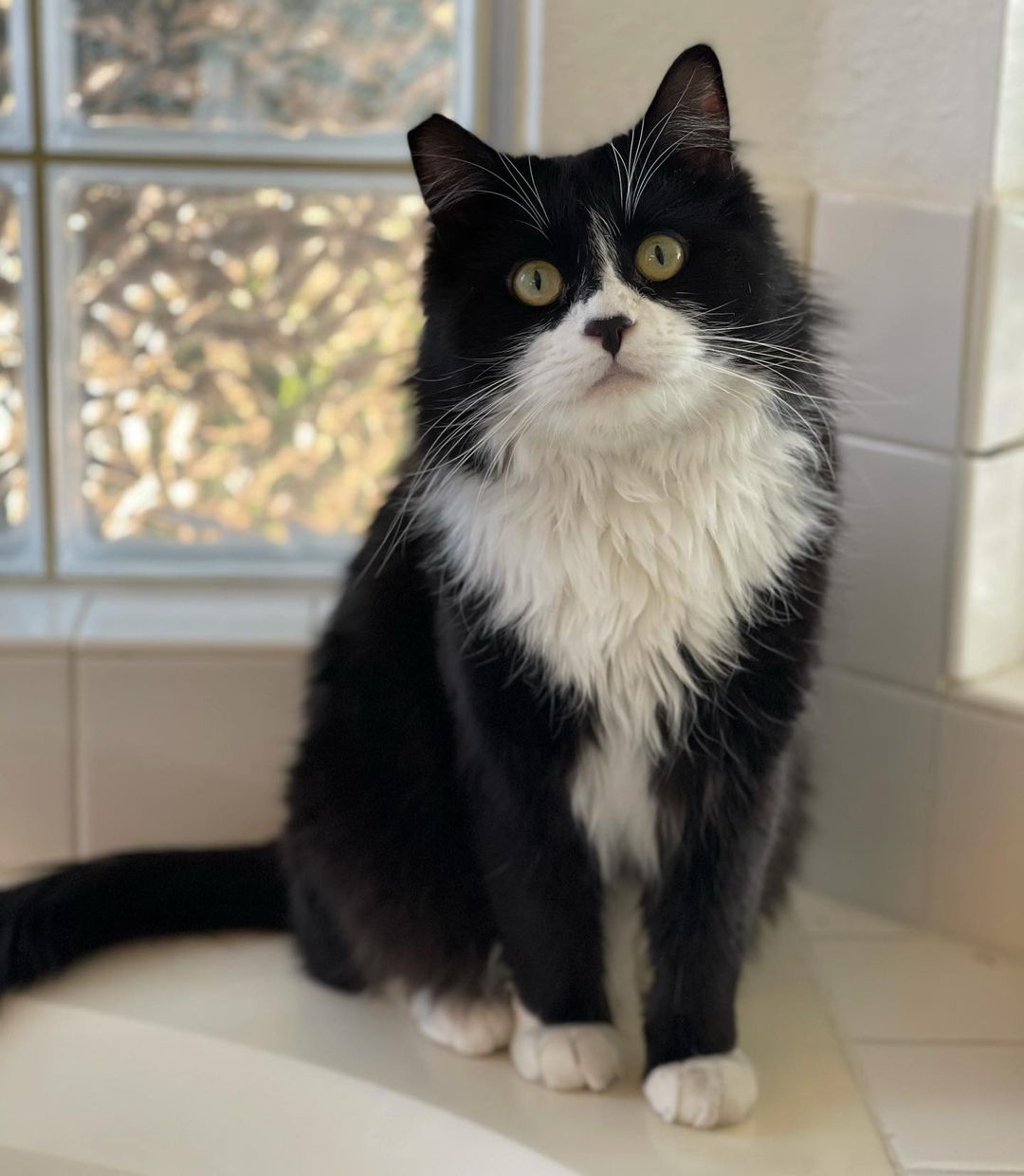 The woman managed to approach the kitten safely and took him to the vet. They found no microchips, and Buddy was neutered and taken back to the cat colony.
Danielle had a house full of rescue kittens in every room, and despite herself she released him with the promise of taking care of him. She did what she could to help Buddy and kept fresh food in her backyard for him every day.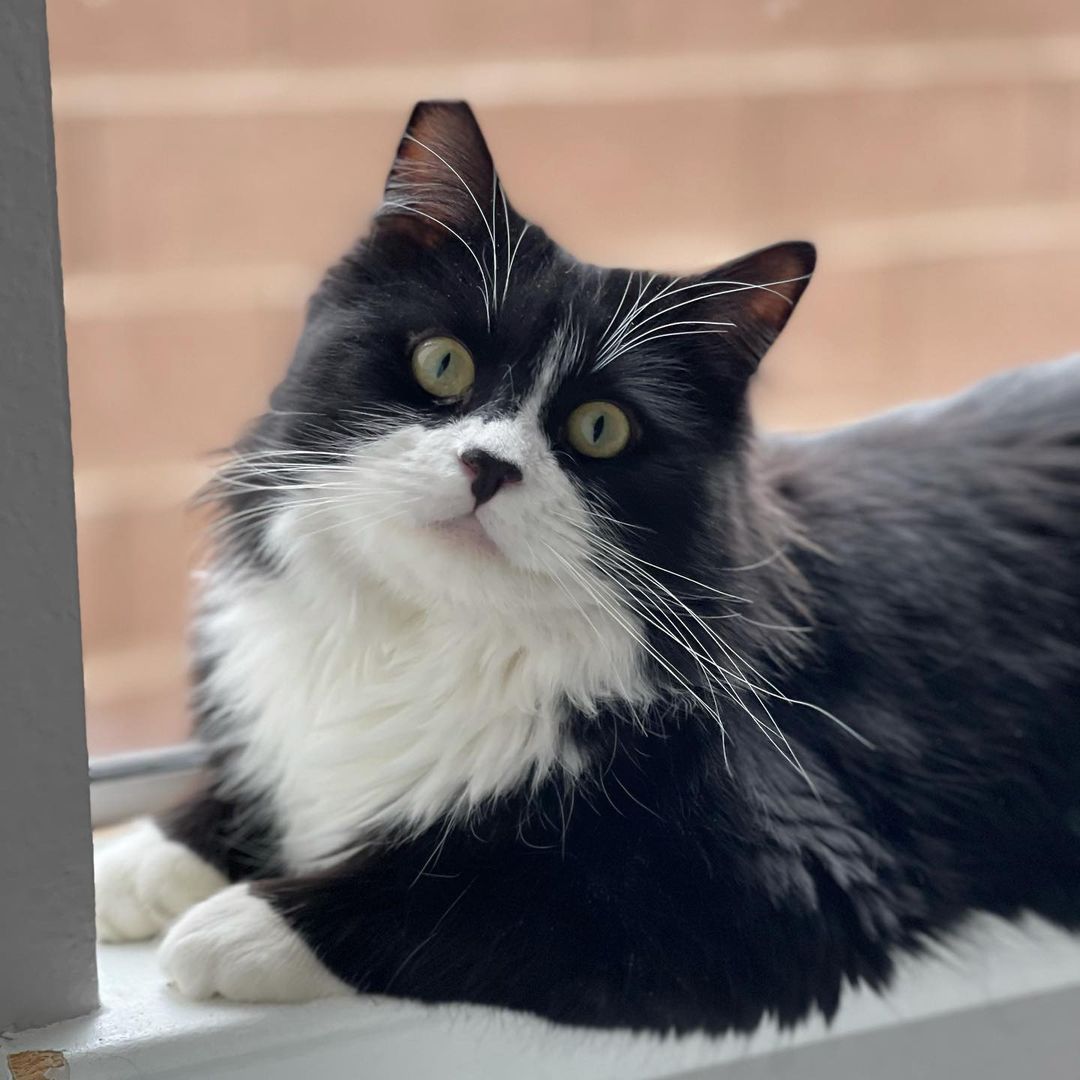 Danielle added:
"It killed me to have to release a friendly cat, but we had a house full of kittens in every room, so I didn't have a choice. But there was something about Buddy, so I promised him that if he kept coming back, as soon as we had a place for him, we would take him inside and find him his forever home.
The adorable kitten continued to frequent Danielle's home, and for about a month she stared at the kittens through the glass. When a place was finally found for Buddy, the woman kept her promise.
Eventually, Buddy managed to be part of the pack, but despite wanting to be with the other cats, it was not easy to gain their trust.
Danielle remembers:
"We tried everything over the course of a week to attract him, but he just wasn't succeeding. He would sit in our sliding glass door and just look at our cats and want to play with them, but just couldn't muster up the courage to go inside. "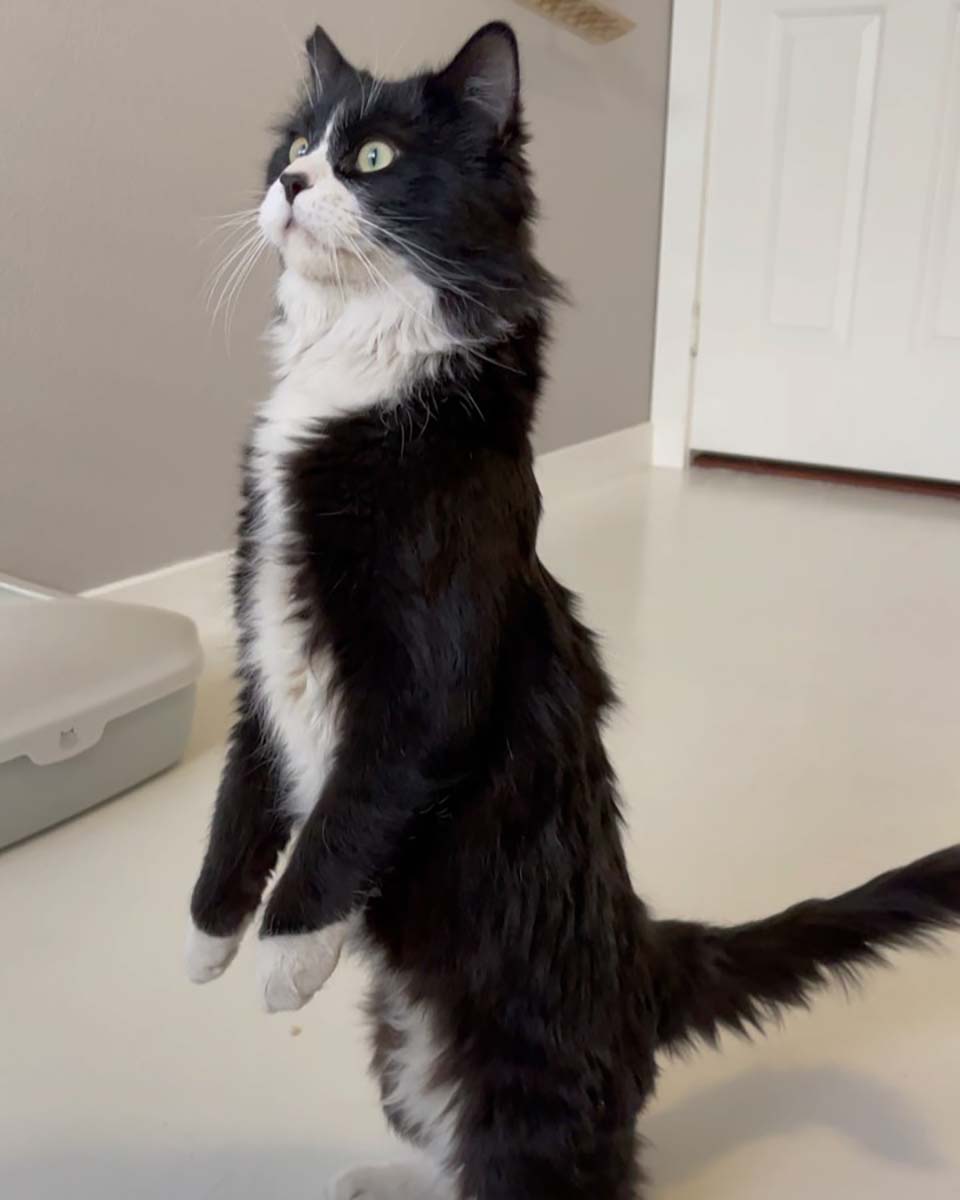 To help Buddy, Danielle set up a trap and thus managed to get the cat inside. Even though Buddy didn't seem happy to be in a house at first, the woman knew it was the best for him. And in a short time the sweet cat got on with his new life playing with the kittens that he had been watching from afar for so long.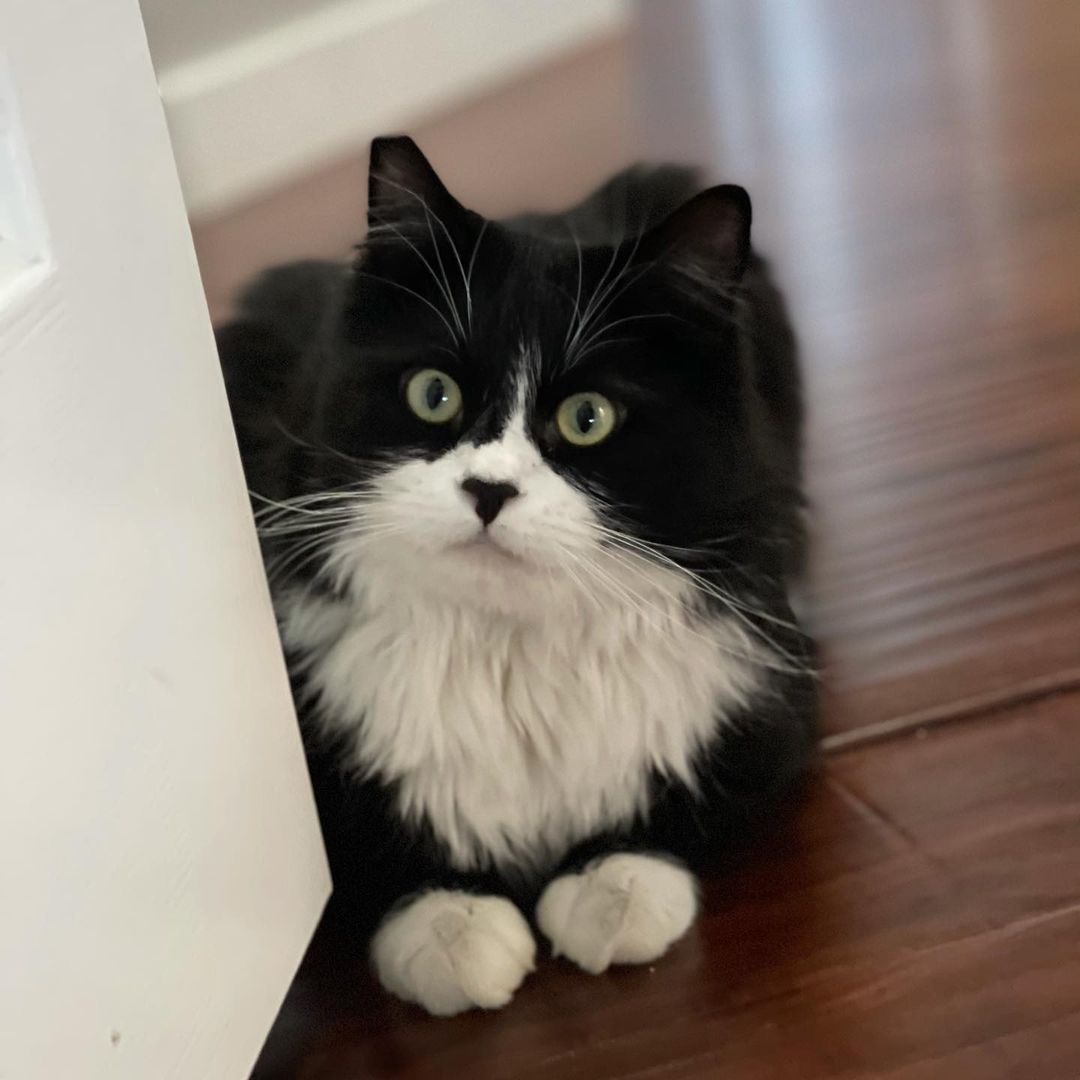 Happy Danielle assures:
"He became confident and really enjoyed the human company and being pampered. He's so silly, silly, playful and adorable.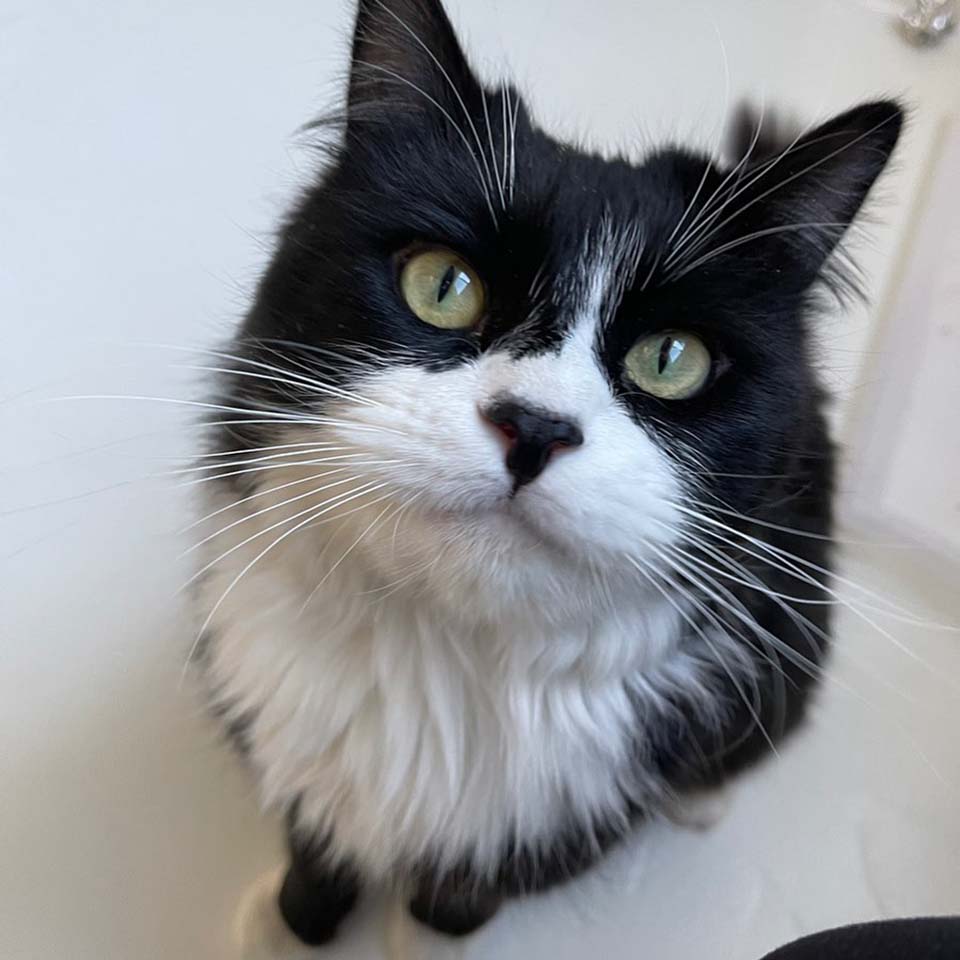 Danielle focused on finding a suitable family for the adorable, and soon the adoption requests started pouring in. Although it was a difficult selection, a couple who had recently lost their cat was chosen.
Jake and Ryanne, they were ready to give him all the love that Buddy needed.
Danielle remembers:
"Ryanne was searching the internet for a kitten to talk to her, and after a series of clicks, she ended up on our Instagram page. Buddy's face instantly captured her heart. When I read Jake and Ryanne's application, I knew it was the one. His story touched my heart and I knew that our Buddy was the right type to heal their hearts.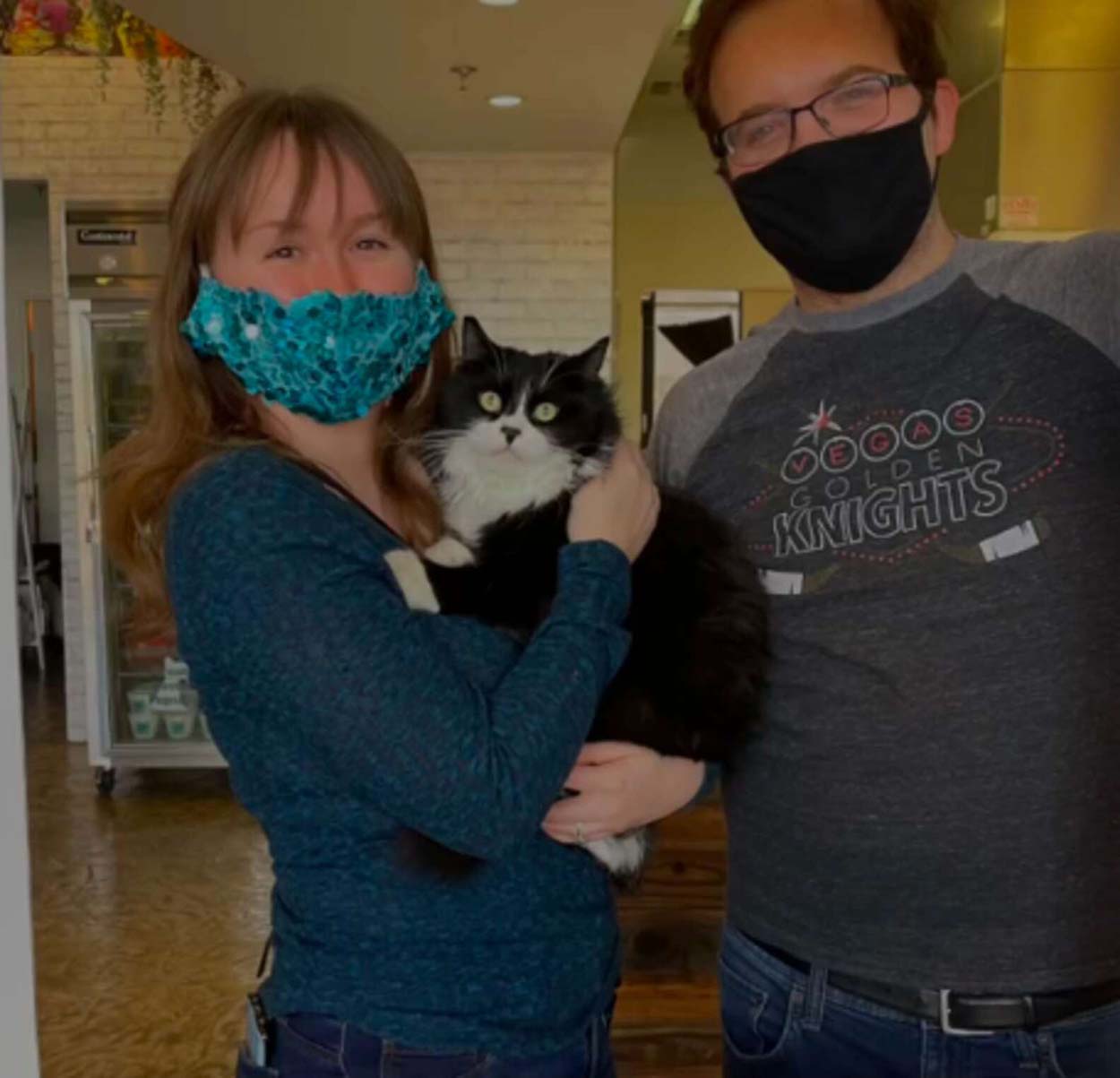 Now the renowned kitten Ziggy Buddy Palermo has his own family and loving parents.
RYanne, Buddy's new mom said:
"He is so sweet and loving. He has stolen my heart. He is already healing the heart wound that Shadow's sudden passing left us and filling it with his own love. "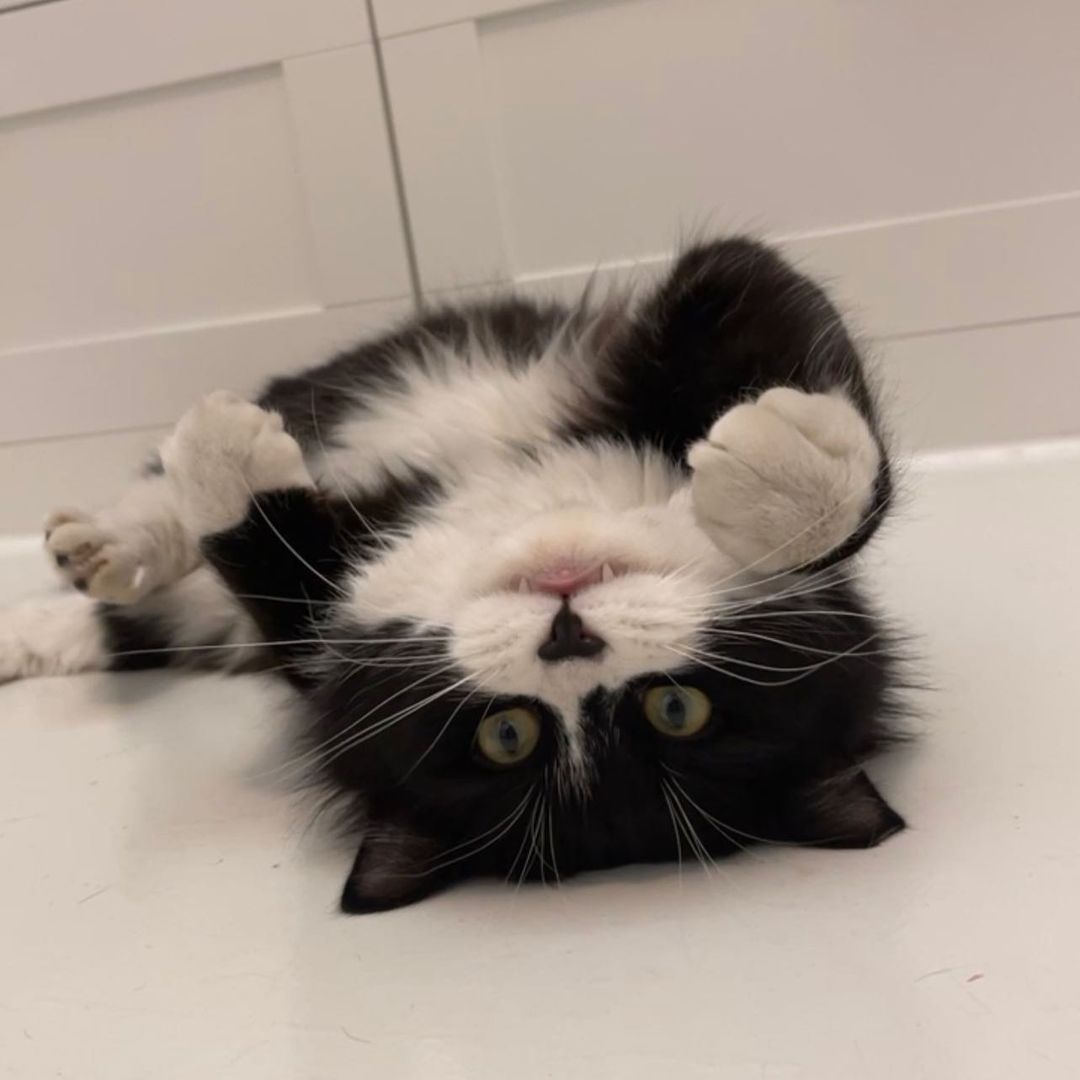 Without a doubt, Buddy chose the right house to frequent for so long, and now thanks to this he is part of a loving family.
Danielle finally added:
"Buddy had his happy ending with a great family forever, and I am so grateful that he chose our home to start visiting us."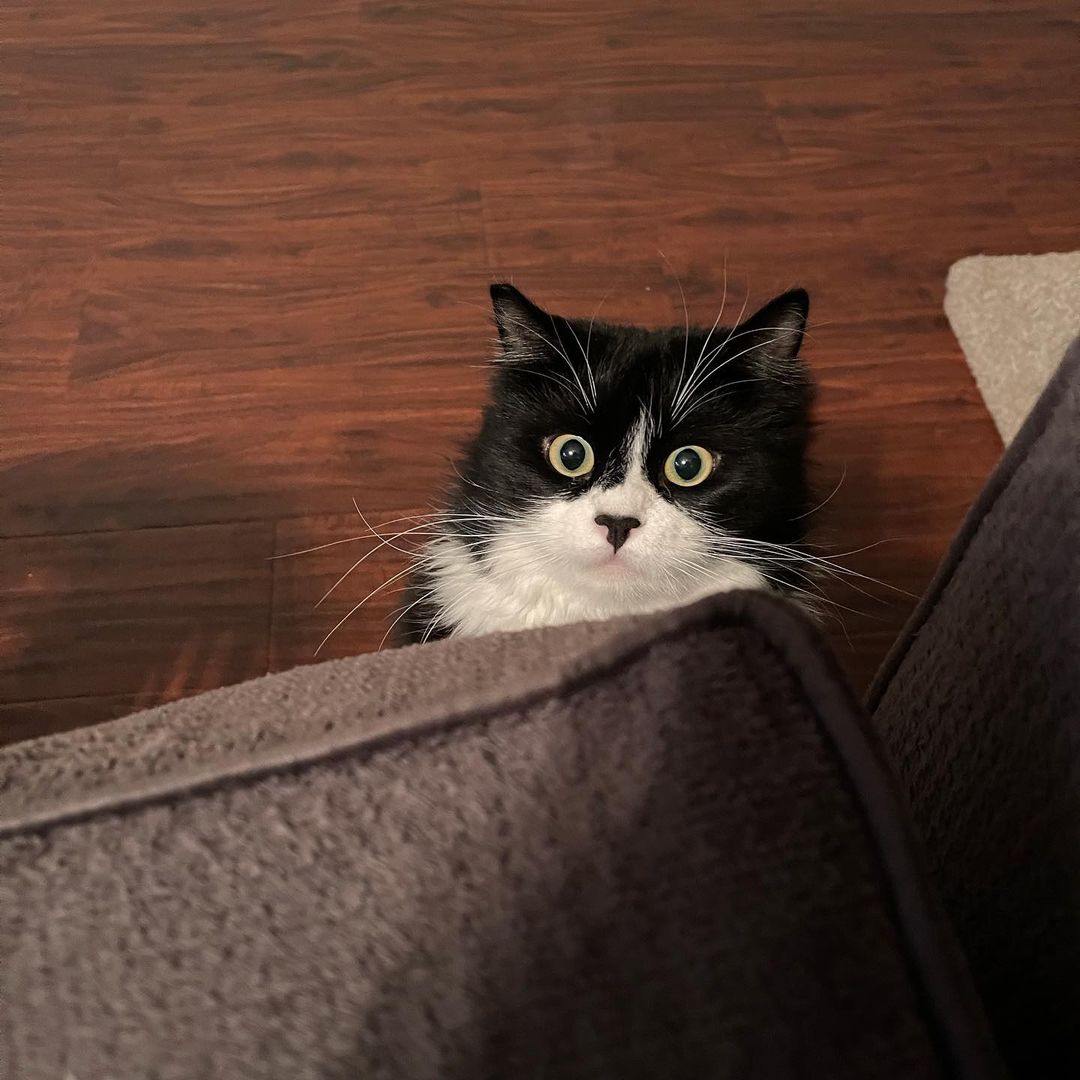 You can learn a little more about Danielle's work by visiting her on Facebook and making some donations to the Whit Grace Rescue cat rescue center. You can also keep up with Buddy's adventures with his new family on his Instagram account.