The sense of protection of animals with humans and especially with the little ones is really moving, much more when we know how restless children can be. A hero cat protected his little brother when they both enjoyed the view on the balcony railing of their apartment.
A few days ago, while they were both enjoying the view from their balcony in Bucaramanga, Colombia, the curious little 1-year-old boy wanted to show his face between the railing and tried to climb over and over again, but immediately his cat reacted adorably, preventing him from continuing his attempts.
CAT HERO PROTECTS HIS BROTHER FROM THE BALCONY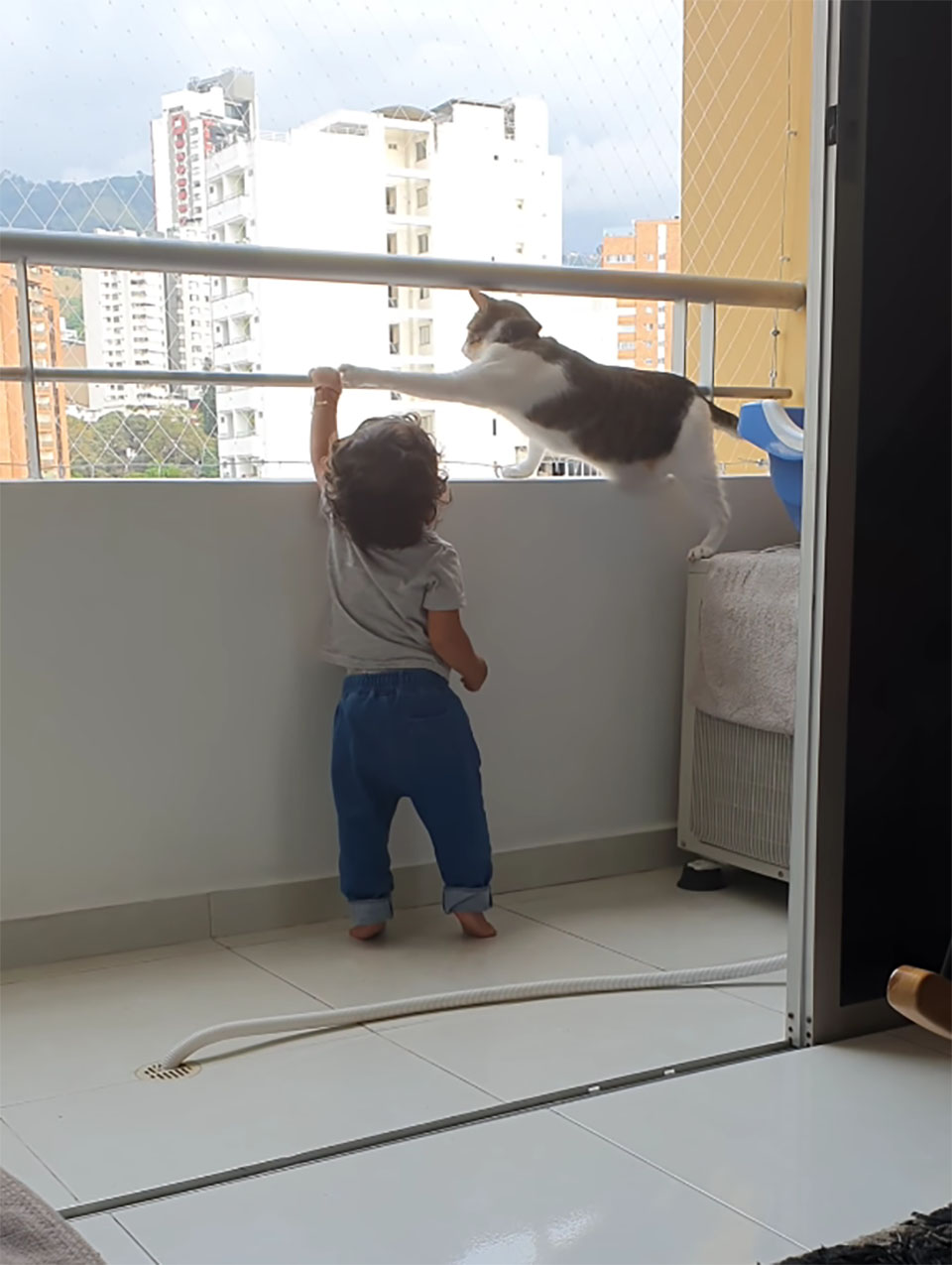 The curious boy brings his hands to the balcony railing, with a firm intention of climbing, but after a few moments, the cat frustrates his attempts. He lengthens his legs, and with gentle taps, he manages to remove his little hands from the railing.
Watch the moment the cat stops the baby from climbing
But the boy's attempts to see through the balcony did not stop there and he moves a little away from his cat to try again to climb the railing, but the cat follows him and takes him away from the railing again, and this time with resounding success.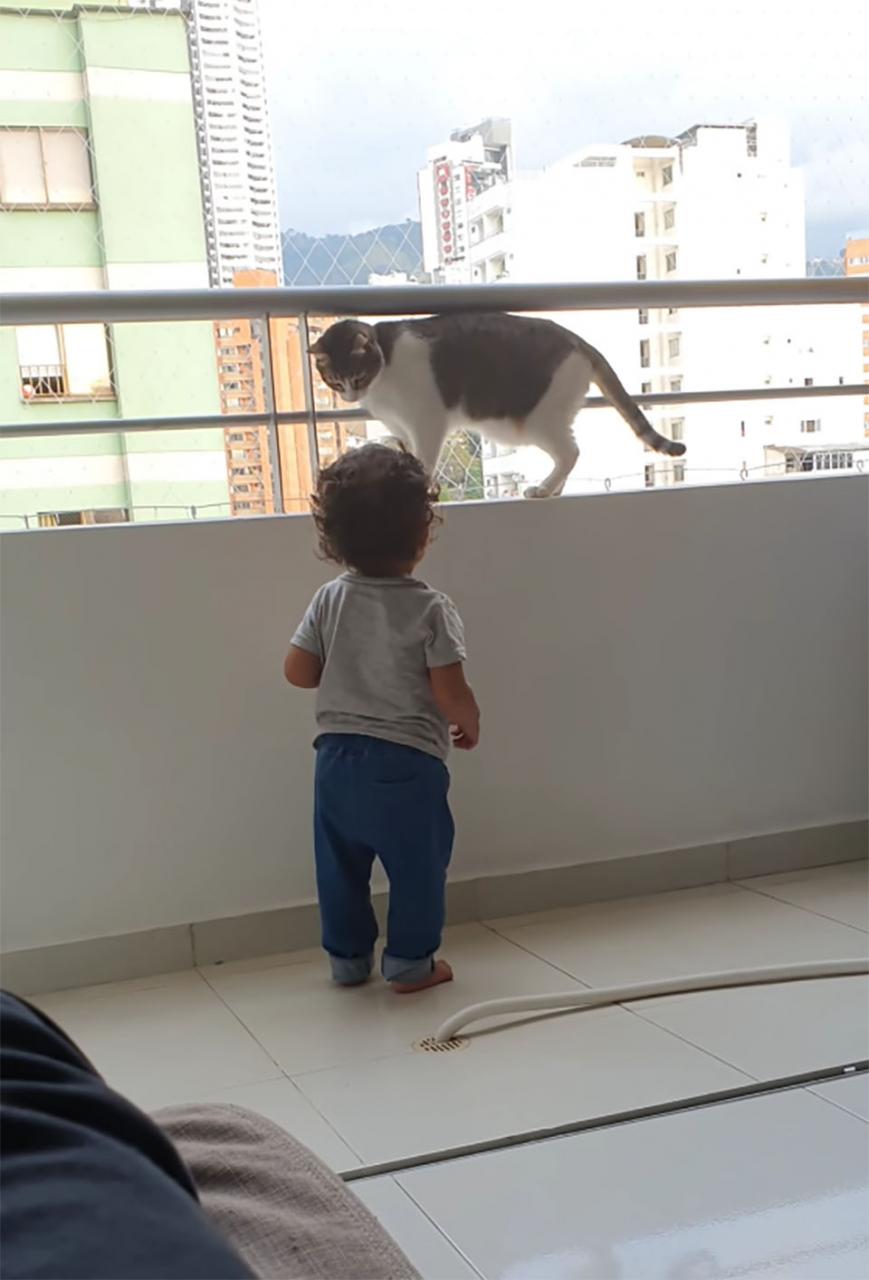 The whole scene was always supervised by the family who always stayed close and managed to record the heroic scene on video. The balcony is covered by a safety net so the child was not really close to danger.
But without a doubt, the actions of this hero cat is truly admirable, and surely his family is proud of their adorable feline.