These days which we spend most of the day sitting at home, the Internet is a great way of finding entertainment and fun. Animal pictures are here to save the day and help you by adding some joy to your day.
Chantal Levesque's photos will surely brighten up your day and it will help you feel the spring weather a little bit.This astonishing photo session of a cute piglet in a tulip garden is the cutest thing on the Internet today and every member of your family will love this session.
The little pig is called Fluffy and is part of the KhaliZoo Zootherapy team, a project that aims to help people overcoming their emotional and psychological difficulties through animal therapy.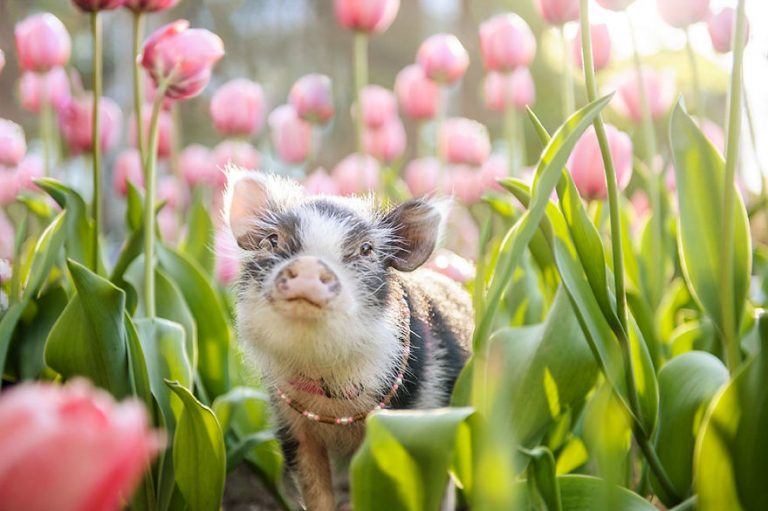 Levesque usually works with therapy dogs, featured in her pictures, but she met Fluffy's owner a while ago and thought the piglet would look cute in a photo.
In addition to animal photography, Levesque is also well-known for several collabs with Montreal-based brands, such as Journal Metro and online pet-food or clothing stores.
It looks like she found her inspiration in Fluffy, as the two have been working together on many occasions since their first met and the cute pictures speak for themselves.