The arrival of a child always means a change in life, it is a great commitment, but it is also a great joy. This happens not only to humans, but also to animals, as demonstrated by Gisèle, an adorable and beautiful cat.
But, sadly, not everyone is willing to assume that responsibility, and Gisèle's parents are one of those people who did not want to take over the motherhood of their kitten.
Gisèle's family did not want the kittens and decided overnight to abandon her. Luckily for this kitten and her babies, Gisèle's 12-year-old human sister overheard the conversation and took action. She immediately reached out to help.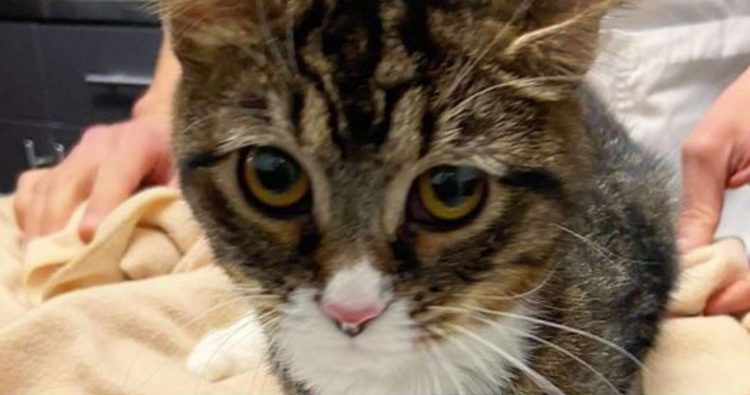 The little girl was very shocked after discovering that her kitten could be adrift in the cold winter, and she went to a neighbor to tell him about the situation and seek support.
The neighbor understood that the cat's situation was urgent and called a rescuer to take Gisèle to an animal shelter.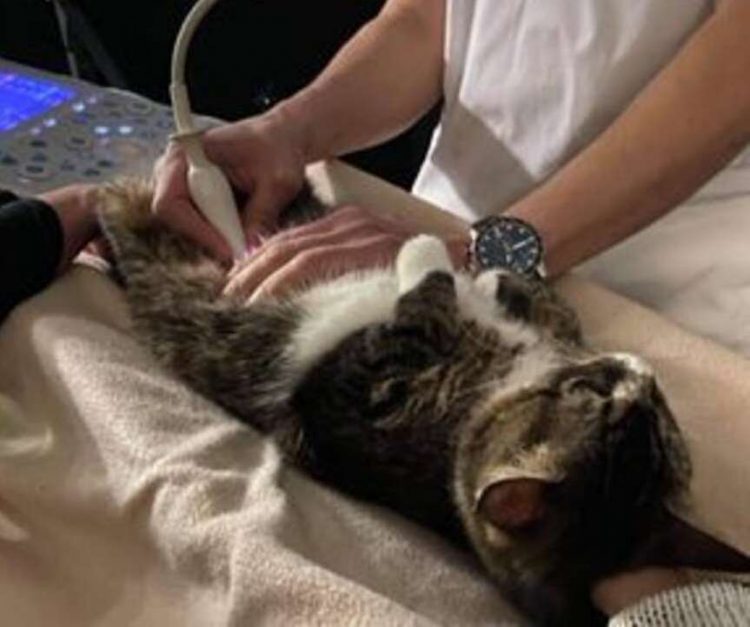 Chatons Orphelins Montréal, a rescue group from Canada responded to the little girl's call to protect Gisèle.
"She was very affected by this situation and probably upset. The girl hugged the cat and went to knock on a neighbor's door to ask for help, "Chatons Orphelins Montréal wrote on Facebook.
The center staff welcomed the feline mother and after a few days, Gisèle gave birth to a beautiful, completely healthy kitten, whom they named Pruno.
"He was a very vocal baby and he clung to his pacifiers," said spokesman Chatons Orphelins Montreal.
Everything seemed to be progressing very well, Gisèle and her baby were out of danger, but a day later things changed and everything started to get worse.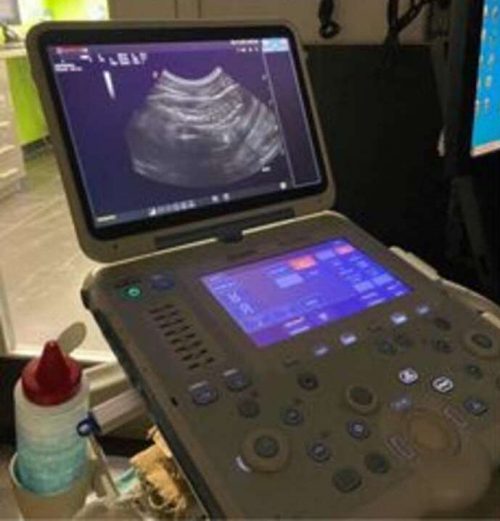 Gisèle stopped eating and was prevented from taking care of Pruno. Rescuers rushed her to the veterinary clinic, where she was diagnosed with an infection.
Gisèle was completing the recovery process from surgery, but it was very evident that she missed her kitten, she would not stop crying for him.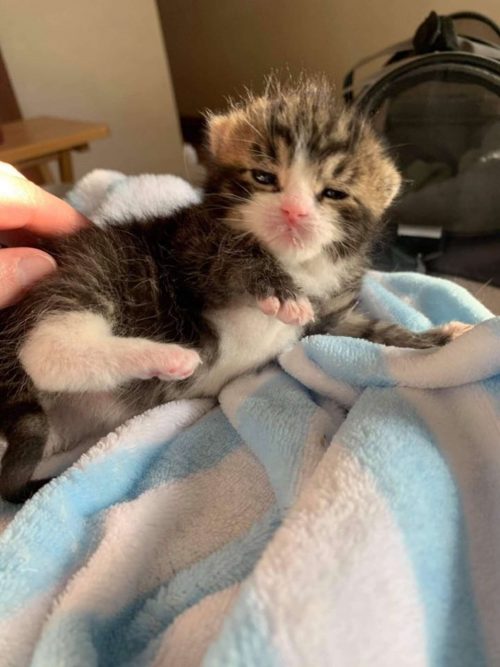 Rescue personnel planned a reunion between the mother and her baby. It really was one of the most emotional moments that they have lived in the center.
"When the two saw each other they immediately recognized each other. Gisèle was super nice and sweet to him and started to lick him gently, "said Chatons Orphelins Montreal spokesperson.
Gisèle and Pruno are in a foster home where they receive a lot of love and care. Gisèle is happier than ever with her baby. She is a great mother.
Hopefully, they can be adopted together and share a home where they are loved forever.
Let's help them find a family as adorable as them by sharing their story.