After watching this man in a wheelchair jump to the ground to rescue the life of a defenseless being, you may wonder how much you do to help unprotected creatures. Even more so if they are in a dangerous circumstance.
A video that has become popular on social networks and has moved everyone to the point of leading them to reflection.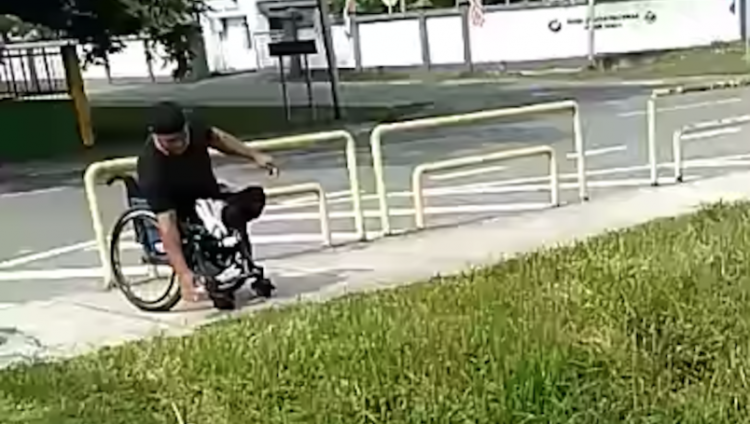 The protagonist: Abu Fathiyyaturahma Menk Abdun Mujtahid, a 30-year-old Paralympic athlete who did not mind exposing himself in order to rescue a sweet kitten that was stuck in a drain.
Abu lives in Sabah, Malaysia, and is disabled but this did not stop him from taking action once he heard the helpless animal's meow for help.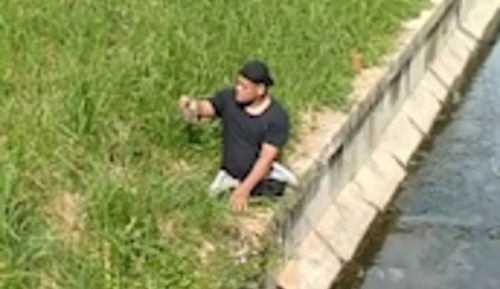 This man was taking a walk with a friend when he noticed a little creature struggling to get out of the storm drain. Obviously he was in trouble and Abu did not hesitate to act, perhaps he could ask for help from a third party but far from that he decided to act on his own.
This man got out of his wheelchair and crawled through the undergrowth to get closer to where the kitten was hanging. All this happened while his companion, a friend also disabled, recorded the rescue.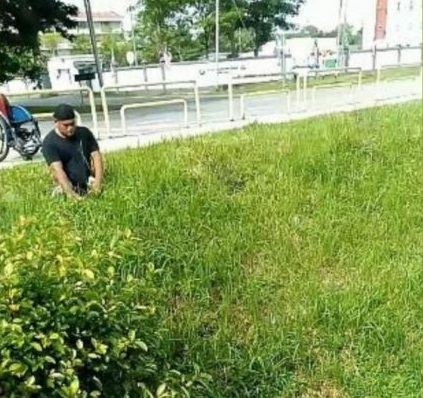 In the images, Abu is seen approaching the edge of the drain and after failing the first attempt, the man decides to adjust his position to get closer to the kitten who desperately tries to climb to save himself from the water.
Finally, Abu stretches his arm manages to take the creature that meekly accepts the help of the generous man.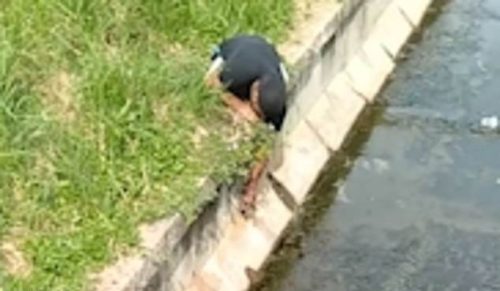 As if the feat hadn't been heroic and moving enough, in the remaining seconds of the video the man is seen crawling through the undergrowth towards the road again.
While trying, Abu must take the cat and then leave it on the grass to use his hands to move forward. The man repeats this technique until he reaches his chair.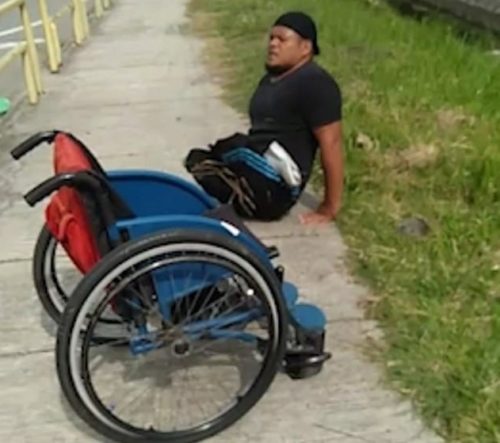 In the images, it is observed how the stray feline runs happily and manages to cross the street. Perhaps it was not very courteous on his part but we are sure that the animal could understand that the good man was only trying to help him.
This moving rescue happened last Sunday, August 11, and Abu's partner decided to share the video on their networks.