When Stephanie Perfect just moved into a new house, she noticed a cautious cat peeking through the trees across the street.
The mysterious cat kept appearing.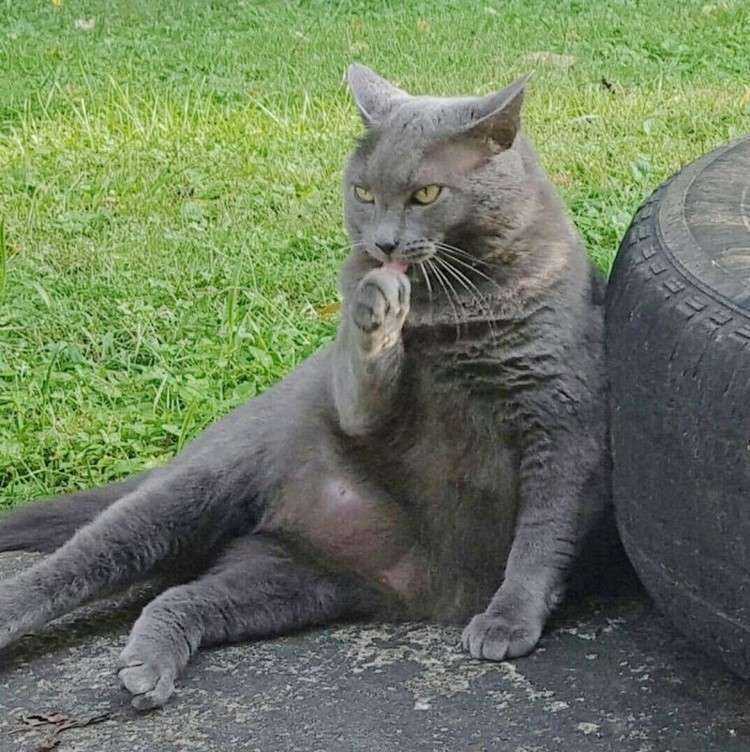 It's been 6 years and Stephanie had no idea how much her life will change after the move. The cat appeared several times – he was obviously looking for food.
"I asked questions and learned from neighbors that about four years ago it was left here by the previous owners,"  says Stephanie.
During the entire time the cat was homeless, the villagers fed it. Stephanie stayed too, and the furry tramp started coming to her territory every day, in the presence of a woman. But as soon as she entered the house, he crept out onto the porch, grabbed his food, ate, and immediately ran away. This ritual lasted more than six months.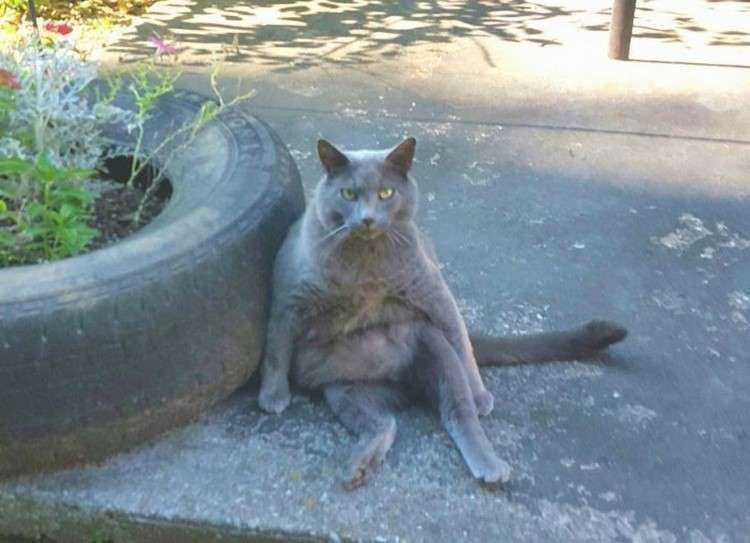 "He started taking longer, so even closer to my house, but he still ran away as soon as I left. I built him a house with Rubbermaid shipping containers and some warm blankets. Although not immediately, he realized that this house is a safe place to spend the night in cold and bad weather, "- says Stephanie.
"Once he got a little used to me, he would sometimes start rolling over the cabin during the day. I just stayed there, relaxed and inspected my residence. "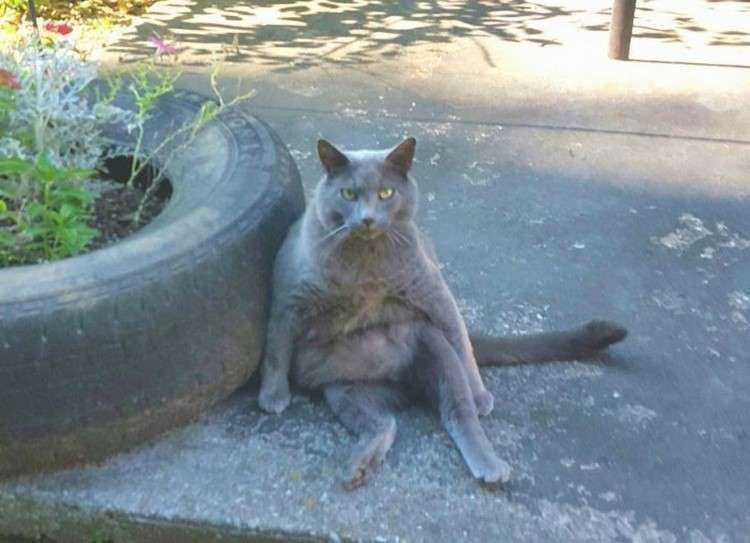 A year has passed. The cat learned the feeding schedule and at the right time began to approach the front door. "I spoke to him and he recognized my voice" .
Stephanie woke up one morning and was surprised to find her friend on the porch looking directly at her. The landlady did her best to suppress the excitement, as it was important to move slowly and quietly so as not to frighten the guest.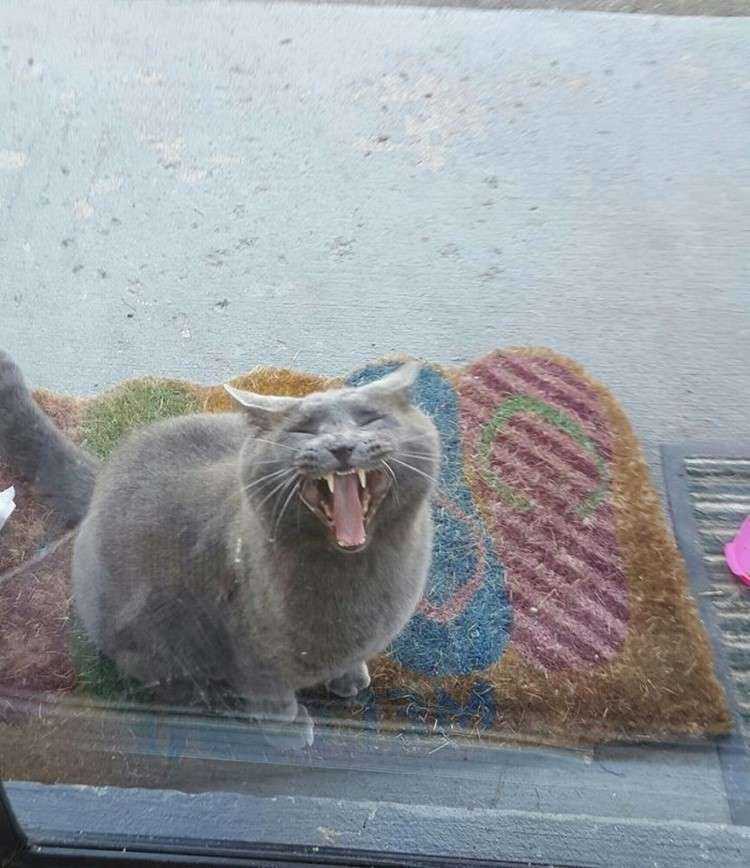 "I slowly bent down, started gently stroking his head, then his ears. He rolled onto his back and started scratching his fluffy belly – recalls Stephanie.
– From that day forward he became my friend".
Having thus secured a trusting relationship, the woman took her four-legged friend to the vet for a thorough examination. Buddy was diagnosed with an immunodeficiency virus. Cats with this condition can live long and healthy lives – the better they are cared for, the longer they will live.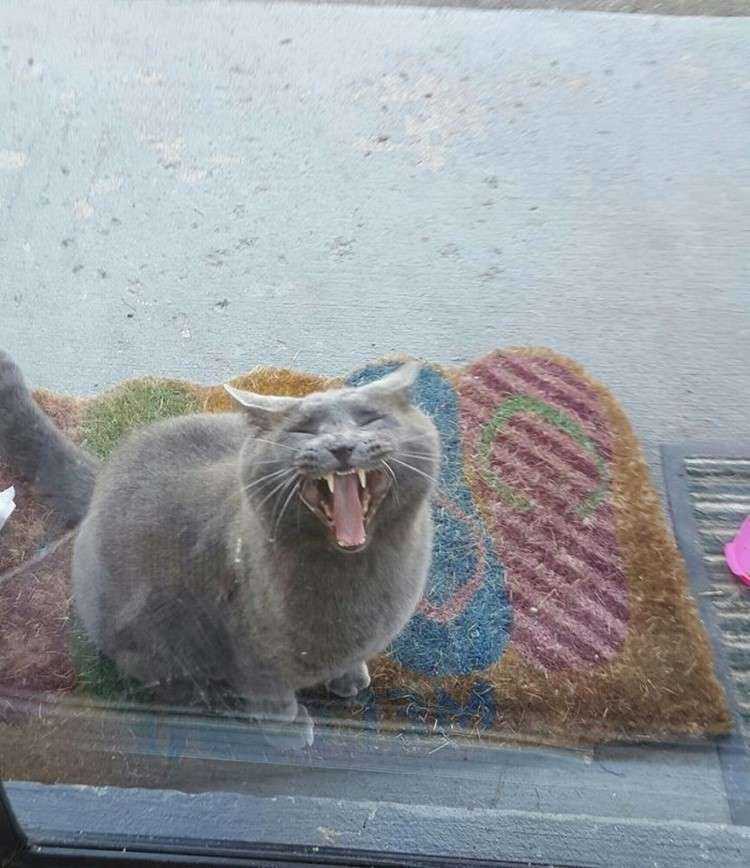 "In the end, he started to come in and even stayed overnight if the outside was especially cold and windy. Gradually, he got more and more used to staying at home".
"After he learned to trust me and allowed himself to be petted, I gave him his first fuzzy tease. He got a little crazy: in search of a toy, he jumped and turned everything "
.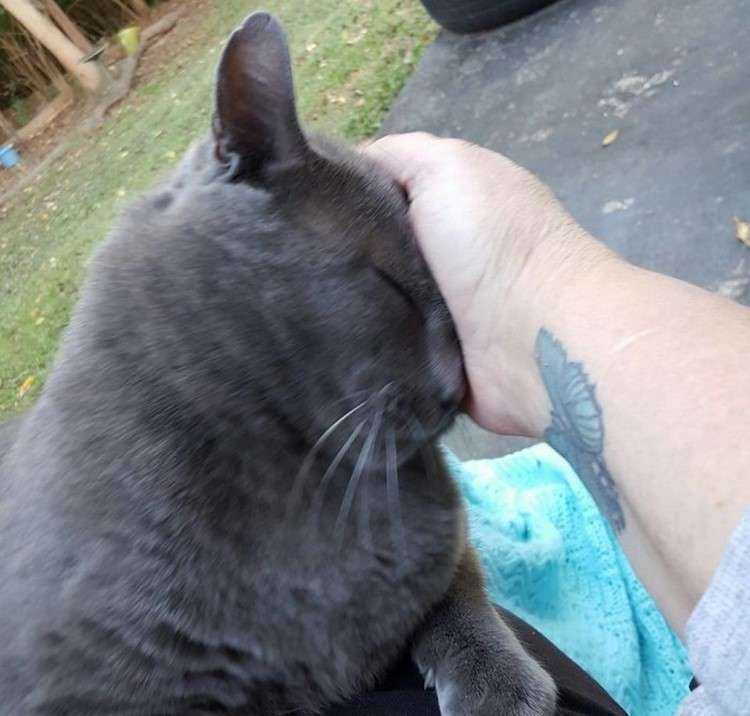 Buddy loves to sit on the high windowsill, which makes it very convenient to watch the birds and squirrels in the backyard.
"I remember the first time I took him in my hands – he spread it with pleasure and purred, "- says Stephanie.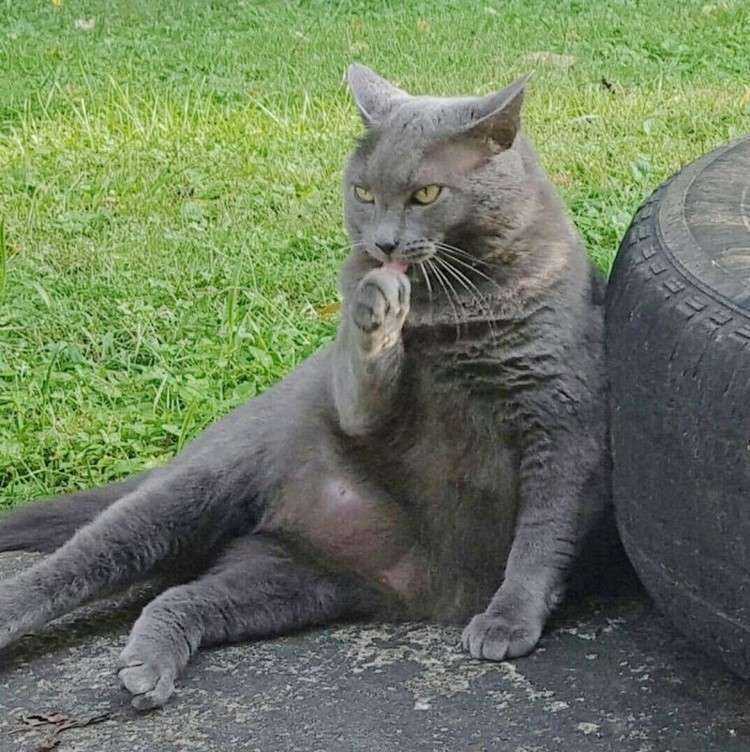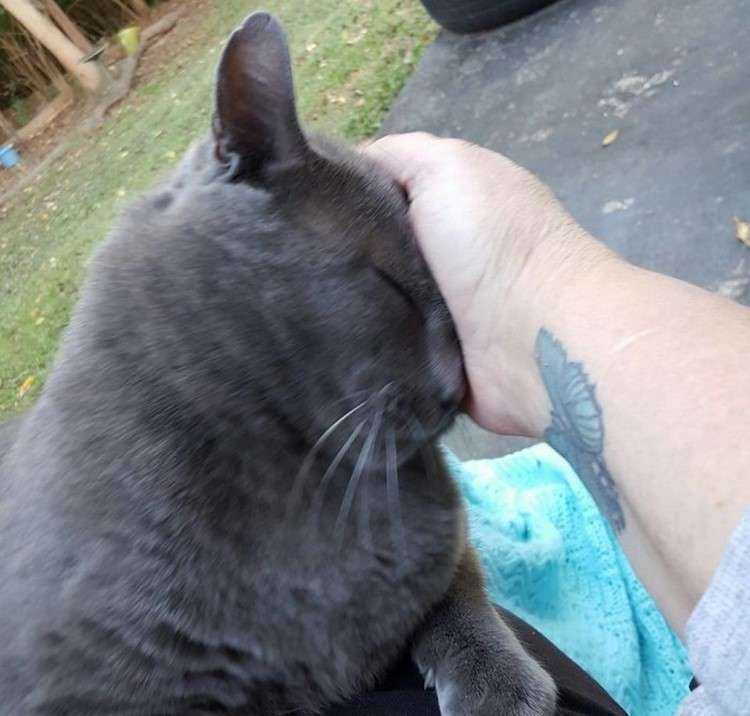 "Buddy is loving, affectionate and really purrs loud, aspirated. Now that he no longer needs to find food for survival, he has become a gourmet – he only prefers canned food with a lot of sauce. In general, he usually just licks the pieces of food to accommodate as much gravy as possible. "
"I had great pleasure watching the transformation of an indecisive and fearful animal into a very cheerful, playful, loving guy! And, of course, he visibly gained weight, which we can hide".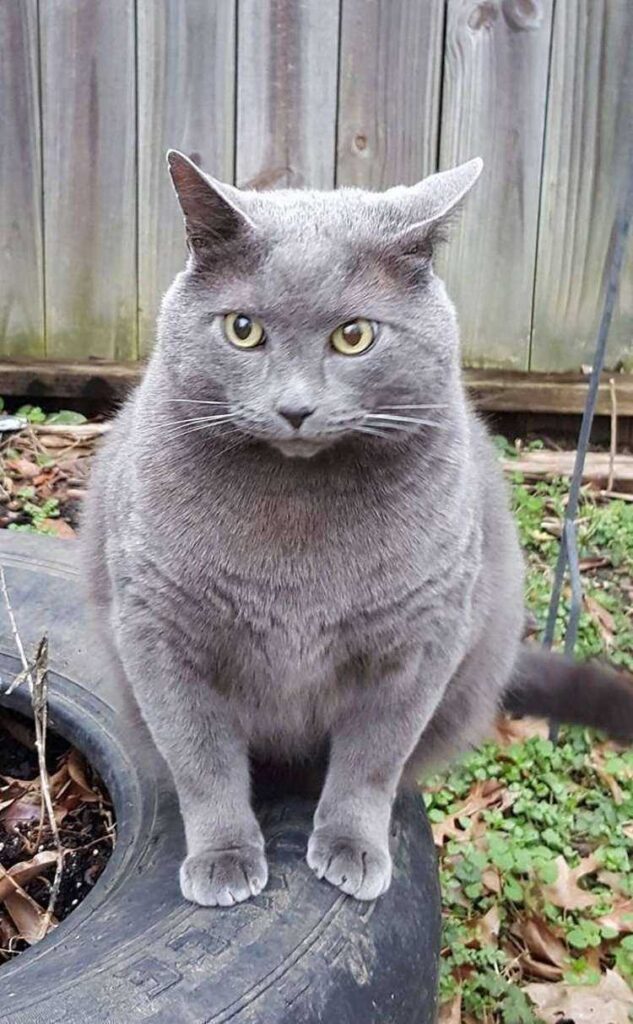 Last year, Buddy decided he didn't want to be a stray cat anymore.
"He became 100% domestic" , – Stephanie rejoices.
"Now he lives like a king" .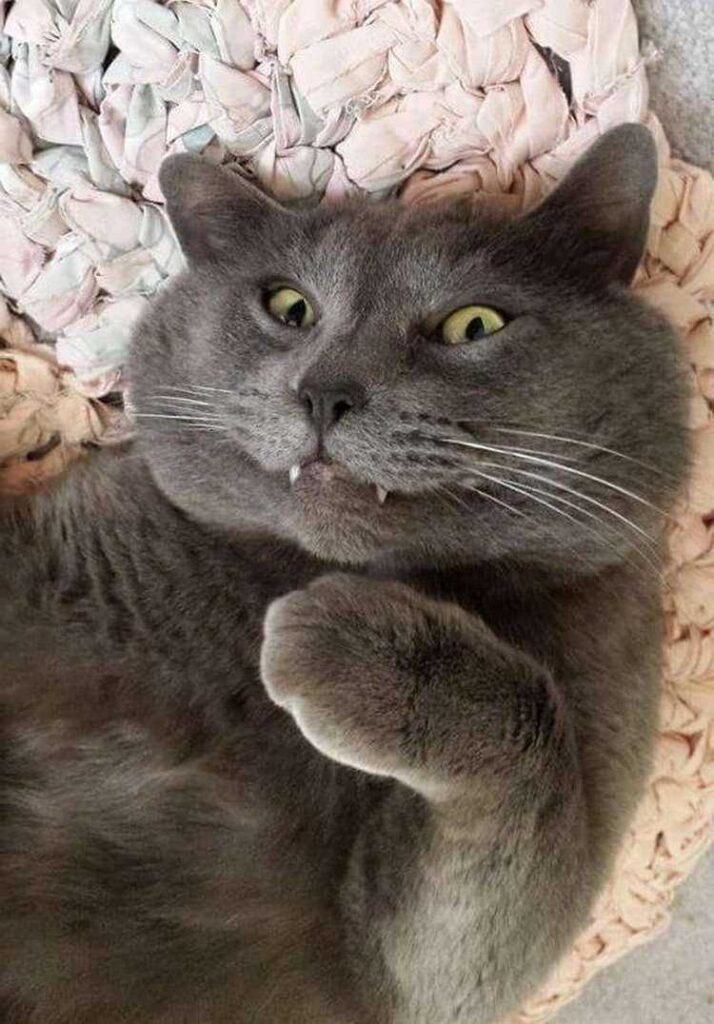 "It will soon be 6 years since we met, and I still can't say for sure who saved who. Buddy fills my heart with joy. I was lucky that he chose me as a confidant".