Spring has truly blossomed and has reached the point where the eggs hatch, the flowers bloom, and the wild animals give birth to their young. Depending on where you are in the world, foxes or cubs as they are known are likely to be seen between April and July.
Some fox cubs showed up to say hello at Grandma's house.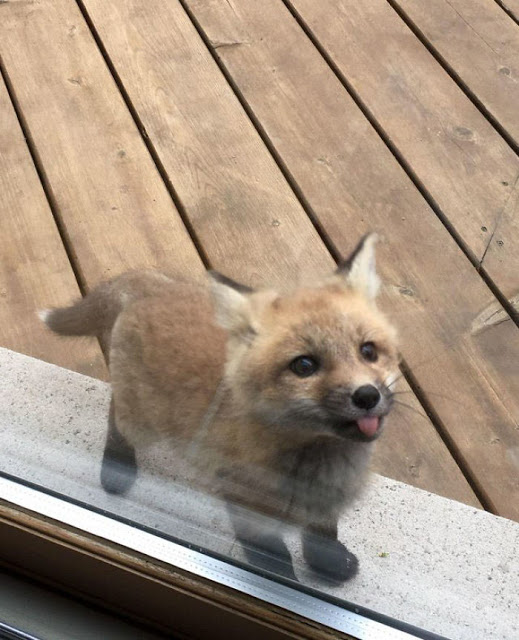 These playful creatures are adorable, as you can see in these photos shared by Social Media users. The cubs, curious and apparently on a mission to explore, wandered on Vechrotex's grandmother's porch and looked out the window. "Have you got something tasty for me, maybe?"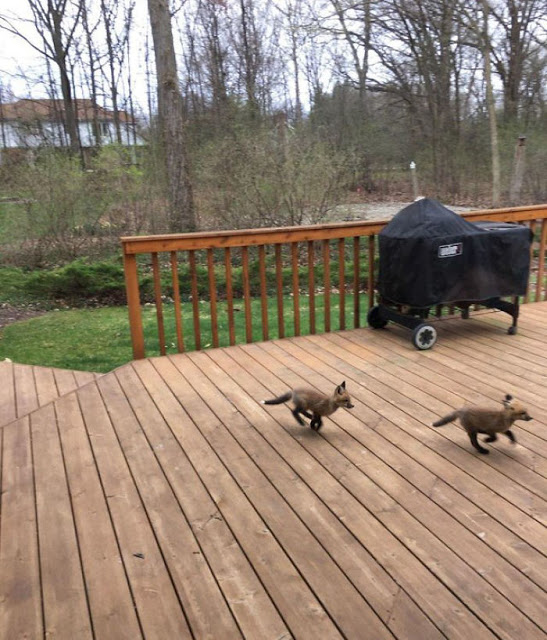 Mother fox keeps an eye on things as her cubs explore, Grandma's porch is an exciting place for the family. "The mother comes much more than the babies," explains Vechrotex. "She is always close to her when her babies are on the porch."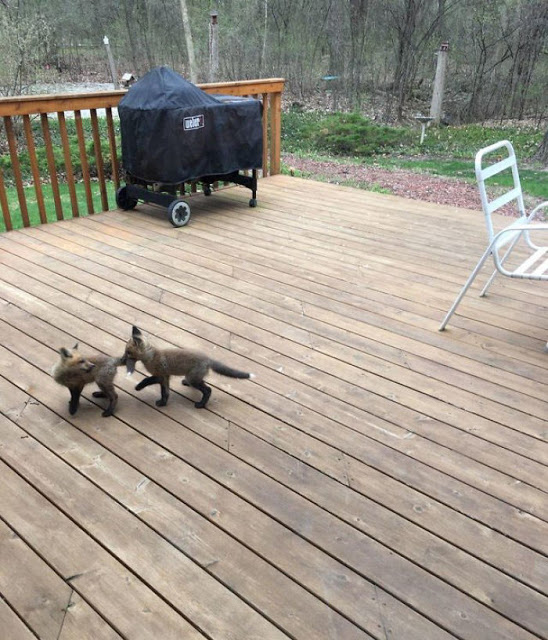 Here in Illinois, we have red foxes in wooded areas, we see them a lot, and it's not a big problem, "Vechrotex said." One day my grandmother saw a baby red fox and took a picture of it. She shared the photo with me, and I thought It was so cute that I decided to publish it. I'm glad I was able to make so many people happy!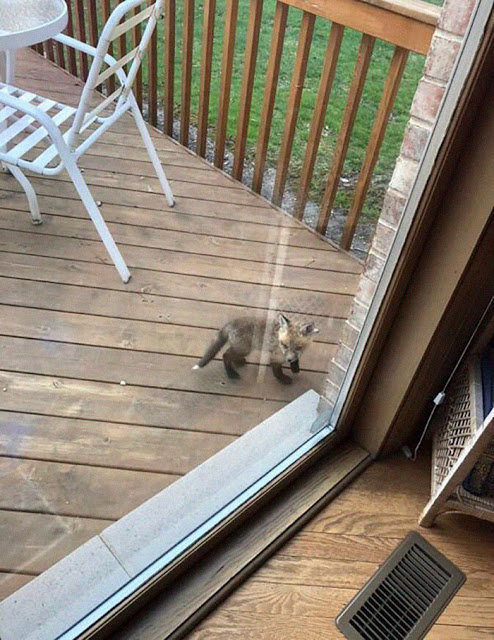 Grandma now enjoys seeing the family regularly, while the puppies have fun and put on a show, chasing each other across the porch. You want to move to a little house in the woods, right?