The image of the gorilla Ndakasi traveled the world after the tender selfie in which she was accompanied by her caretaker in the Congo, who became her best friend, was released.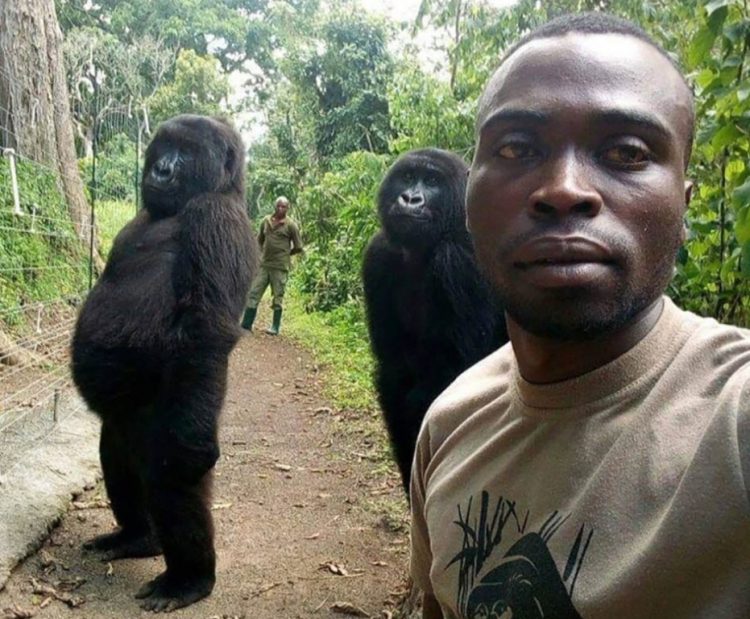 Photographer James Gifford, 41, from the United Kingdom, from Botswana, captured the moment the gorilla hugged André Bauma, a ranger from Virunga National Park in the Democratic Republic of the Congo.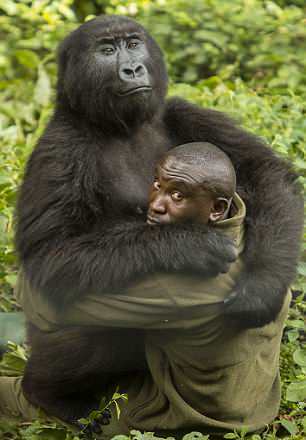 In 2017, when the gorilla was a baby, a ranger found her clinging to her lifeless mother's body. Without hesitation he rescued her and together with Mathieu Shamavu he always watched over her since she was 2 months old.
It is presumed that a group of urban militias that practiced hunting wild animals attempted against the gorilla's life, leaving it completely helpless.
The rangers transferred Ndakasi to the Senkwekwe Center in Virunga National Park, to provide her with the care she needed. In that places he recovered and got used to her new habitat, a natural space where she lived with Ndeze, another orphan gorilla.
Ndakasi was in no condition to return to nature, she was very vulnerable. But in the National Park, she enjoyed the well-being she needed, and in addition, she created really special bonds with her caretakers, especially Andre.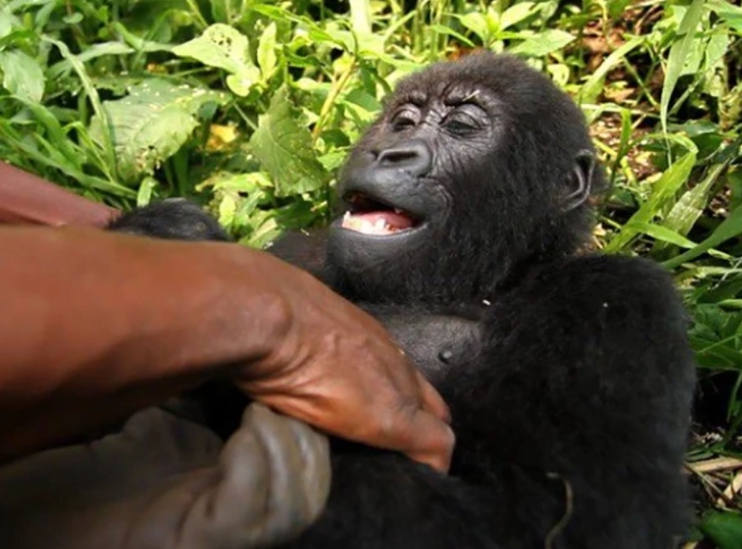 Sadly, 14 years later the gorilla passed away. She died in the arms of the ranger who rescued her and who was her best friend. They shared together until the last day of Ndakasi's life, the gorilla sighed for the last time in Andre's lap.
The gorilla and her caretaker, who was her hero, had an unbreakable bond.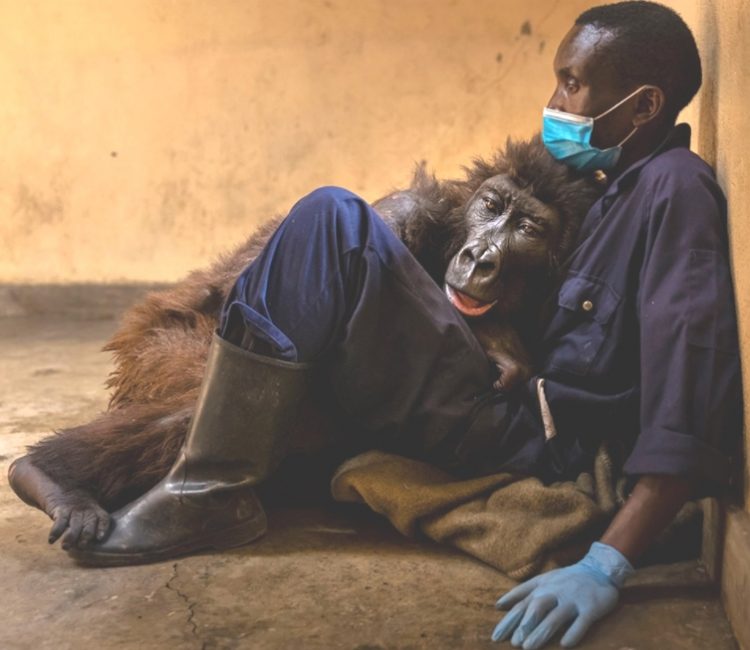 The animal suffered from a disease that rapidly deteriorated its health, rangers reported the sad news.
"Ndakasi took her last breath into the loving arms of her lifelong friend and caretaker, Andre Bauma."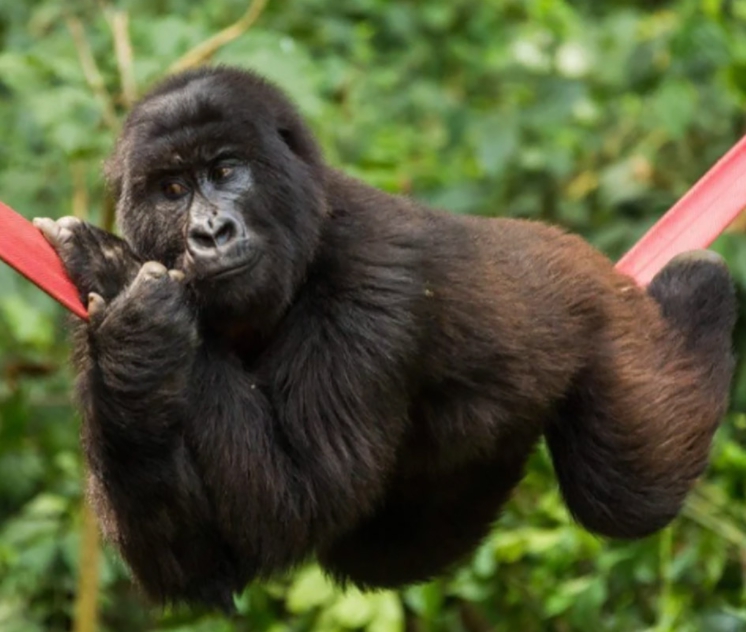 In a devastating image, Andre appears sitting on the ground on a blanket with Ndakasi, who put his head on his great friend's chest to say goodbye.
The two of them were used to staying very close from the moment he rescued her
A heartbreaking photo shows Mr. Bauma sitting on the ground on a blanket, while Ndakasi puts his head on her chest to say goodbye. They were both used to being very close, as since he rescued her, Andre always made sure to keep her under his care and protection.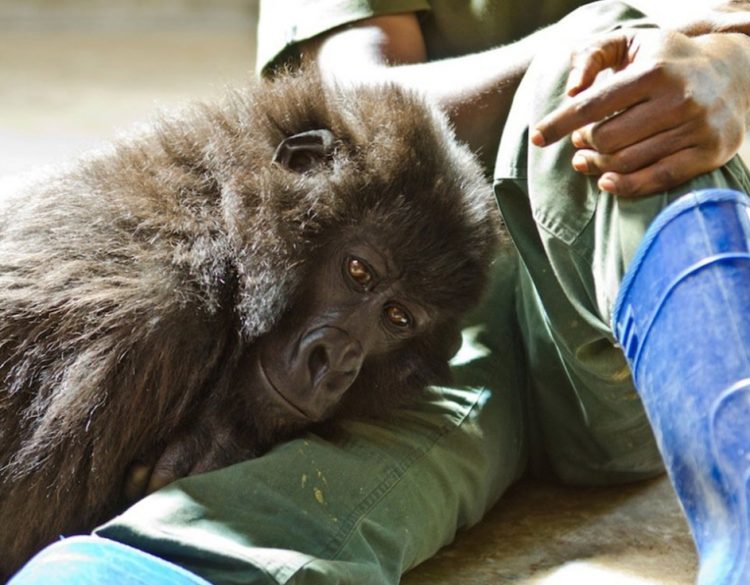 Andre offered poignant remarks:
"It was a privilege to support and care for such a loving child, especially knowing the trauma Ndakasi suffered at a very young age."
He assured that he was very proud to have taken care of her. "I am proud to have called Ndakasi my friend. I loved her like a child and her funny personality made me smile every time I interacted with her. "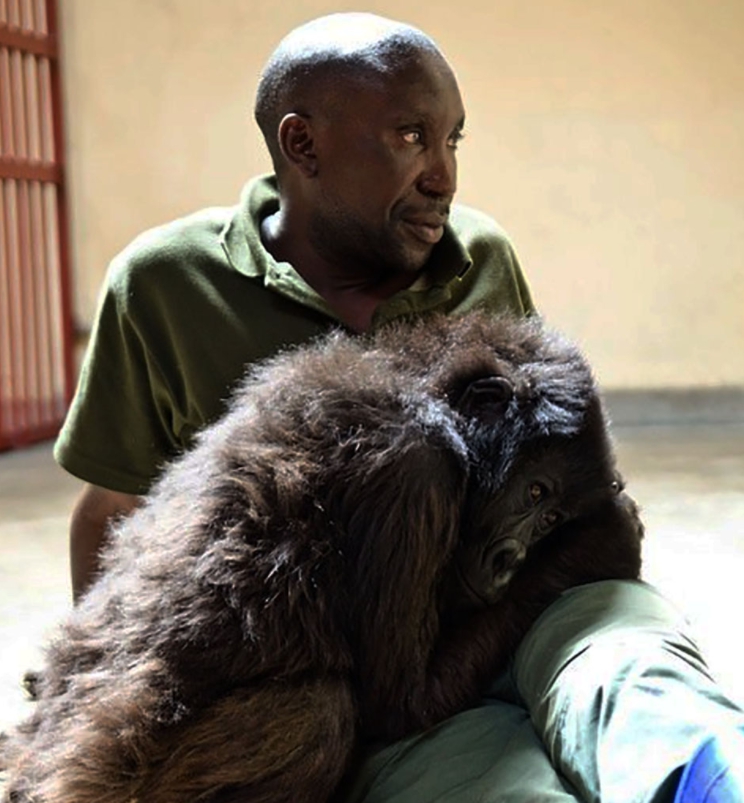 He was like an adoptive mother to her, who perceived him as her protector and best friend.
According to Andre, Ndakasi's intelligence helped him understand the connection between gorillas and humans. He warns that we should be committed to doing everything in our power to protect the species with which we share many similar customs.
Ndakasi will always be remembered for her cheerful and playful personality, she showed us how similar we are to these primates.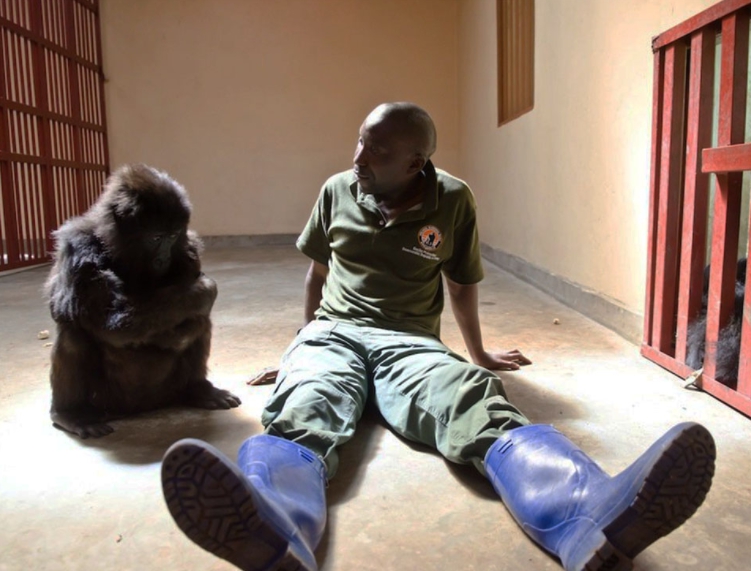 Andre will miss her very much, as will the other caregivers, but he will be satisfied that he has offered her the best throughout his life.
All the workers of the Congo National Park will continue working to preserve the life of the mountain gorillas and they need help. Despite the conflicts in the area, they always strive to ensure the welfare of the animals.
In memory of Ndakasi, they will continue to do their praiseworthy work for all the animals that live in the National Park. We sympathize with Andre and admire his extraordinary act of love.