Nomadic-style lives and far from the traditional have been a trend lately. Since many people have dared to change their routine to venture into an endless journey, or visit new places more often. In addition, everything is much better if your puppies are part of that adventure. Hanna Patten, 24, and her partner John Garza, 35, were encouraged to leave their monotonous lives behind. To go into the sea on a boat and with the faithful company of Coral, their 3-year-old Golden Retriever.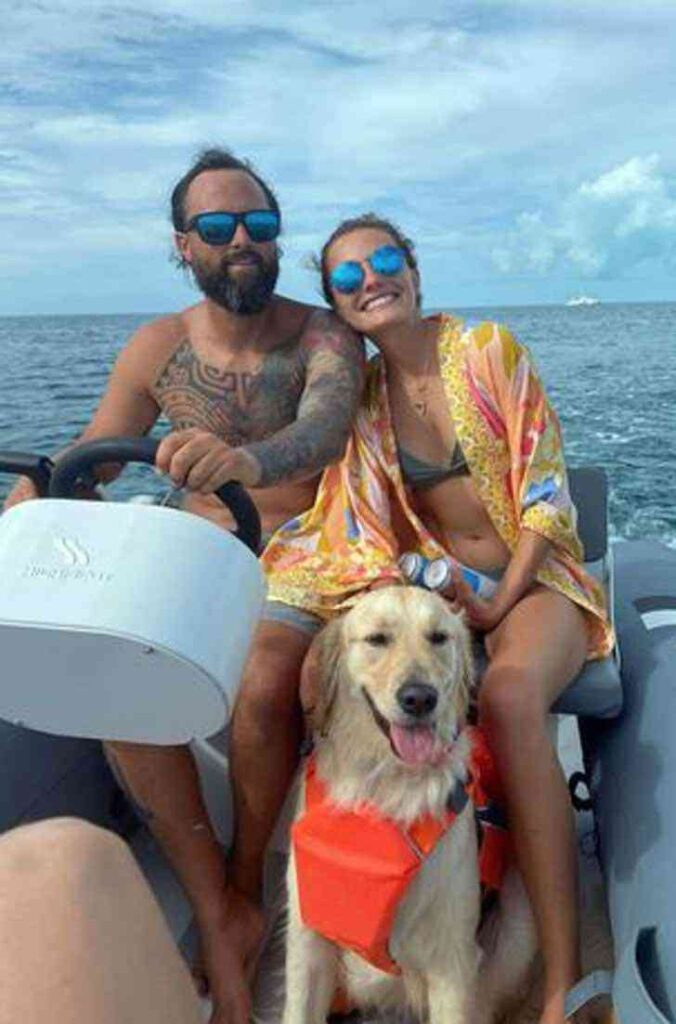 Originally from Florida, in the United States, Hanna is the founder of a sustainable swimwear brand. John is a nature photographer, diver, and the captain of the boat. While coral enjoys her life in the ocean and takes care of this lifestyle. "She's sweet and loving, but with attitude and grit," Hannah said. Before venturing out to sea, Coral had been trained to become a guide dog for the visually impaired, but an eye condition prevented her from doing so. Now thanks to her owners, she enjoys the water and the sun's rays.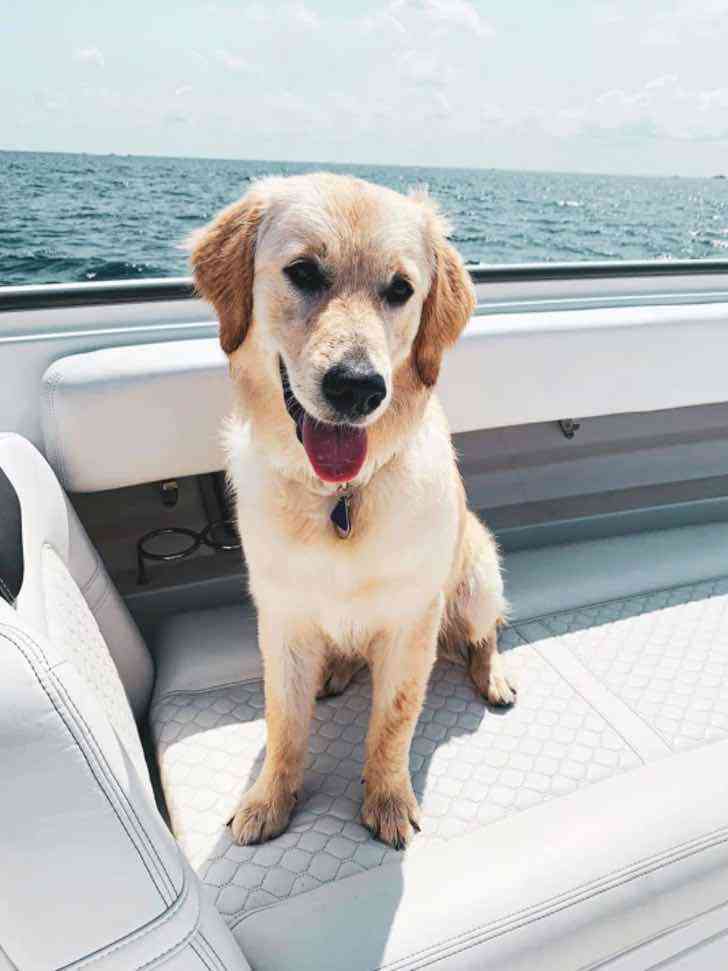 "She puts up with being on the boat a lot and I think she loves the water more than John and me. I adopted her at six weeks old and the first time I tried to make her swim she hated it, but she loved the boat. So she knew it was only a matter of time before she realized how much fun she is," Hannah detailed. When they started their life on the ocean they had to adapt to work together in order to enjoy the benefits, especially Coral. Although it was difficult at first, every effort has been worth it, especially for the dog.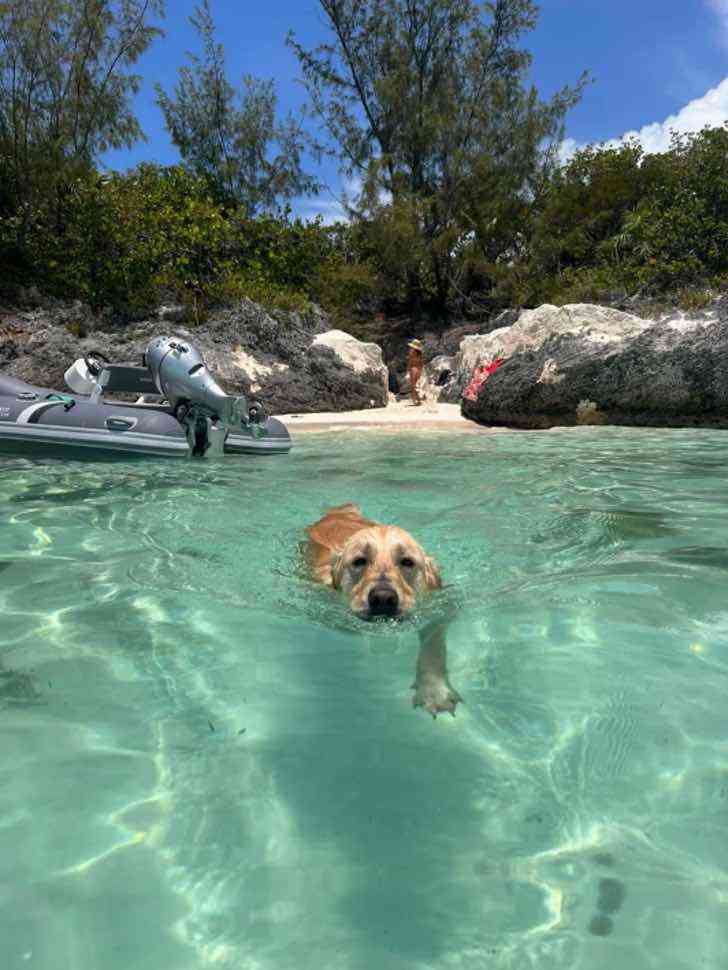 Hanna loves the sea and is happy to have made such a radical change. Especially since Coral is the happiest feeling the water on her fur and having the freedom to swim whenever she wants. "People think it's crazy that she dives and honestly she learned it, that's the best part. I think she's seen us dive so much that she's like, 'I don't want to be left out,'" the woman said. A refreshing life that Coral appreciates with her huge smiles.
Share this story with your friends and family. So they can see that a puppy can be happy anywhere, small or large, but always with a lot of love from his family.