Service dogs are like real life angels helping all kinds of people with different needs through their struggles in life. They do everything from providing comfort to those suffering from anxiety, to being guide dogs for people with vision or mobility problems. Service dogs really do it all. But sometimes, they can even prove to be a great help with their canine companions.
11-year-old golden retriever Charlie was undergoing a major life change after losing his eyes to glaucoma. His owners, Chelsea, based in North Carolina, and Adam Stipe quickly noticed the cost he had taken on their normally vivacious dog, who was really struggling to adjust to his new life in the absence of his sight. So, in an effort to help their beloved older dog, they started their New Years with a new friend, a puppy named Maverick in hopes that the new puppy would cheer up the old one.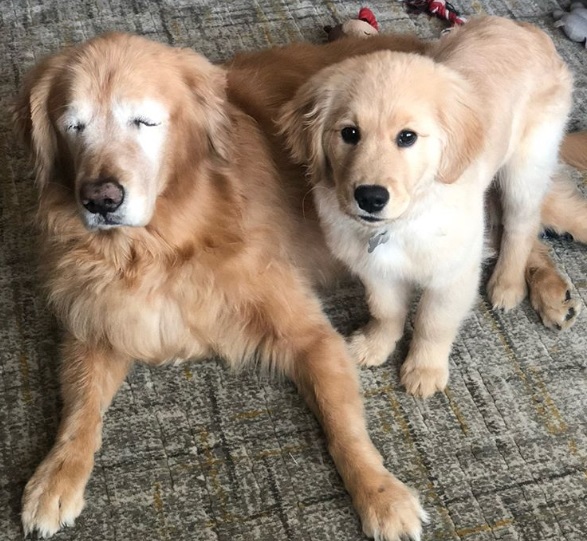 It wasn't an instant connection at first as Charlie was a bit hesitant to get close to Maverick. However, Maverick soon realized that Charlie was struggling in life.
As Chelsea and Adam told NBC Philadelphia: "When they played, Maverick would realize that Charlie would sometimes lose the toy. Then Maverick would pick it up and put it back in front of him to re-engage in playtime. "
The pair eventually began calling Maverick their "guide puppy."
As Chelsea confessed to NBC, "They are both pretty crazy and special. They are definitely our entertainment."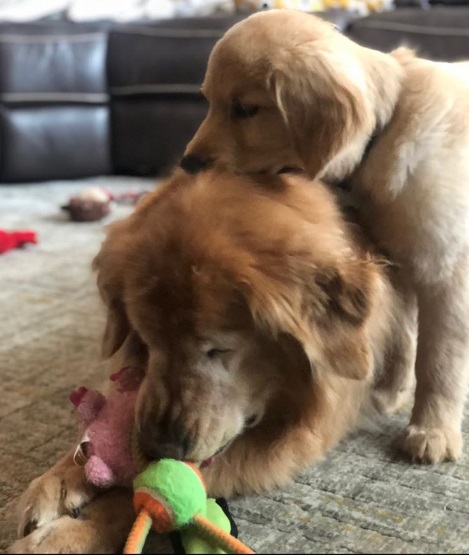 Having the Maverick really helped give Charlie a new lease on life, including his ability to learn a few new tricks.
As the family wrote on the dogs' Instagram account, "Maverick is here to help Charlie and Charlie is trying to teach Maverick manners."
Chelsea revealed that she and her husband spent their retirement savings to pay for all of Charlie's treatments. And as she explained, it was the easiest decision to make.
She said: "For us, it was obvious to empty our retirement plan to take care of this dog because it makes us so happy."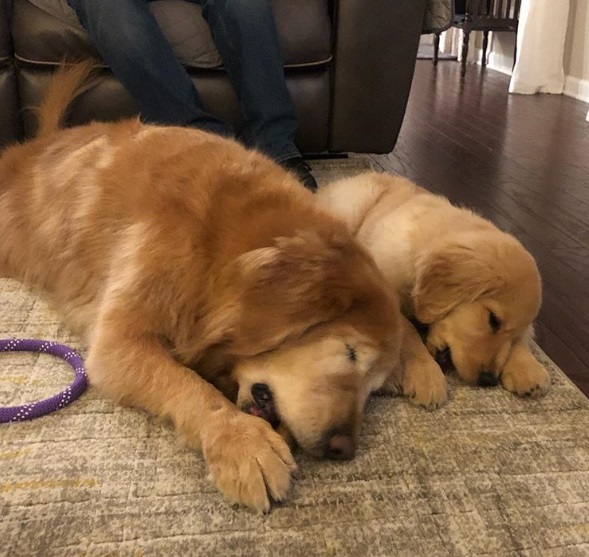 UPDATE: Charlie's owners shared on their instagram account that unfortunately sweet dog Charlie passed away in July. You can follow the adventures of his faithful companion Maverick on instagram by clicking here.