It's inevitable to miss your pets when they're away, for whatever reason. Even if we go out for a couple of hours to study, work or do some paperwork, we feel like being with them at home to play and give them our love. The connection is so valuable that any minute by their side is a treasure, and for the same reason our world seems to collapse when they are lost. But with the support and help of our loved ones and more people we can create a happy ending. In the city of San Antonio, in Texas, United States, a puppy named Max disappeared from his house and was lost on the street.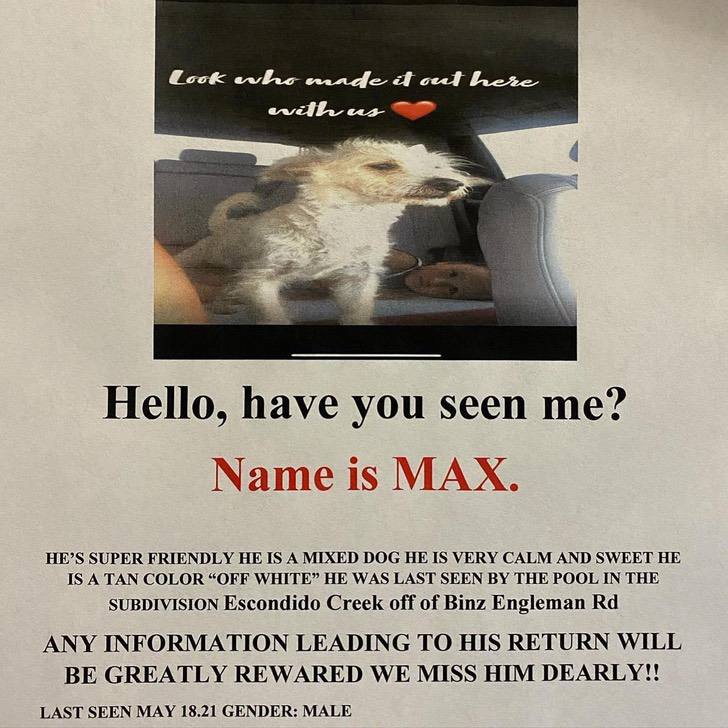 A situation that worried his family, especially the girls of the house. It is never easy to face these cases, especially if there are little ones involved. That's why parents take care to keep them hopeful and not sadden even more. Max's family put up wanted posters with information about him to find him as soon as possible. They described the dog as "super friendly, he's a mongrel dog, he's very calm and sweet. He is a 'whitish' tan colour." In addition to indicating that any help would be well rewarded. Two months passed without hearing from the puppy. Until Deputy Perez of the Bexar County Sheriff's Office received a call from someone who had seen a puppy wandering around a neighborhood near San Antonio.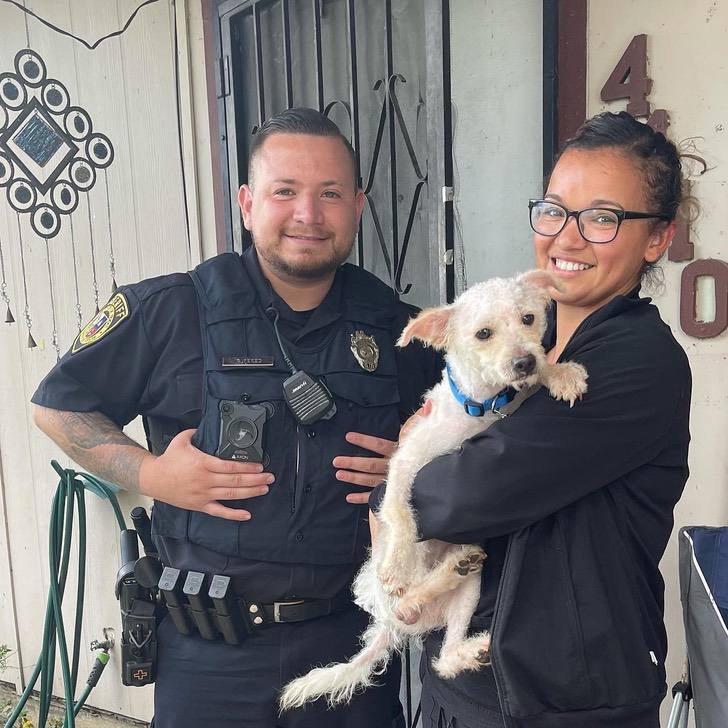 This reminded him of Max and he called his family, where they verified that it was him, as he published on the Facebook social network. They had finally found it. As could be seen in the images published on the Facebook social network, the officers kept Max safe until his family went for him in the expected reunion. After spending 2 months without seeing him and without knowing how he was, the girls were the happiest to have him in their arms again. And one of them couldn't stop crying with emotion, and she couldn't stop hugging him either. "Max and his family were reunited and, as you can see from the children's faces, they couldn't be happier," the office wrote on social media. The wait was very hard, but finally it's over. They were together again.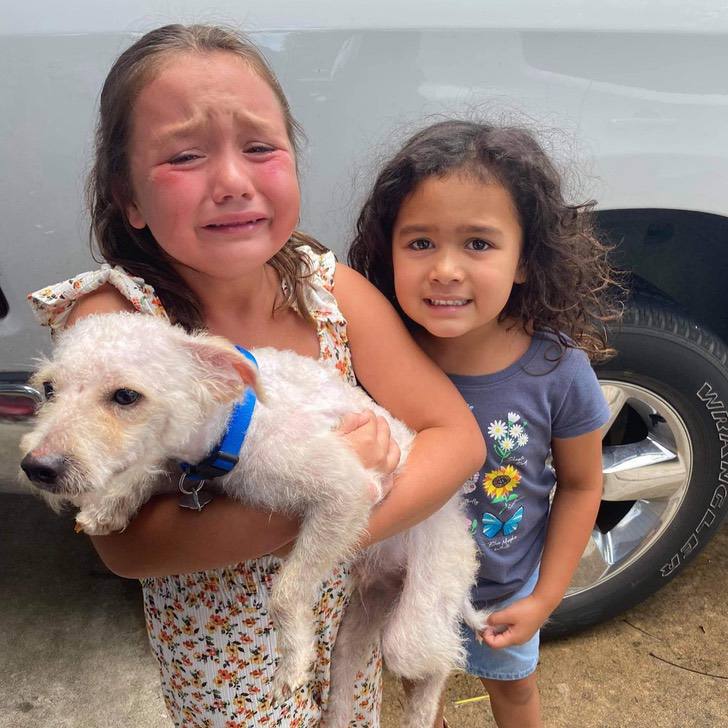 Share with your friends and family this story of reunion with a puppy lost for 2 months. So that people who find themselves in a similar situation do not lose hope. And keep looking for your lost puppies in every possible way.