Even though some customers seem to dislike him, this boy is very committed to the gas station's tiny streets.
On many occasions, life puts a situation in front of us to demonstrate what is inside our hearts. This time the turn was for a young employee, who did not hesitate to do what was right for him, although his action might have retaliation.
A GREAT EXAMPLE OF BEING HUMAN
For this young man named Steven Rosales, who works at a Texaco gas station in Masferrer in the north of El Salvador, dogs are vital beings. Hence he loves and pampers them a lot. Therefore, whenever he can help stray furry, he does it with the greatest of tastes.
Recently Steven had to go through the sadness of seeing two wet and cold stray dogs at his workplace, it was raining, and the furry dogs had nowhere to go. Motivated by the mixed feelings inside his heart, the young man decided to do something for them without caring that perhaps his supervisors did not see it as an act of humanity.
As he could, Steven got two blankets to wrap the dogs shivering with cold; with sweet words, he managed to motivate them to lie on them and thus be able to cover them completely.
Of course, the dogs were more than grateful because they hardly felt warm and safe. They fell asleep deeply.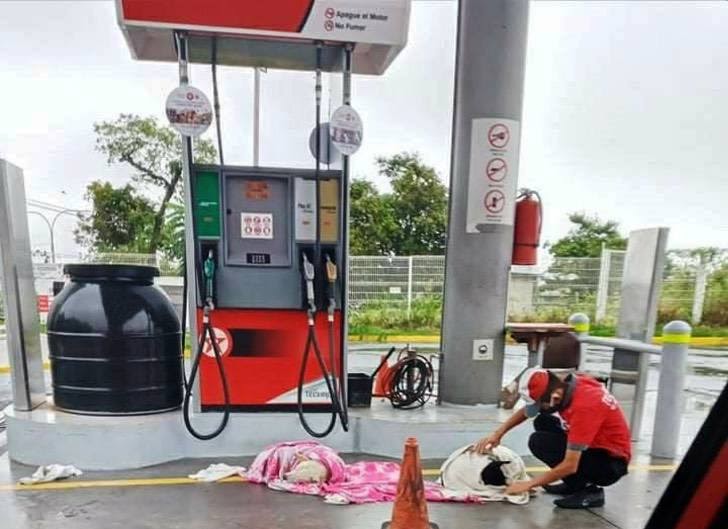 SOMEONE WITH EYES OF TENDERNESS SAW HIS WORK
Fortunately, no one at his work made a problem for what he did, but on the contrary, they supported and congratulated him. However, someone outside his environment also witnessed the emotional scene and made sure to make it known.
Images of the young man covering the two dogs began to circulate on social networks, an act that Internet users applauded and thanked. Perhaps without him having realized it, he was famous for what he had selflessly done. Therefore, the service station customer decided to stop by the establishment to learn the story's background.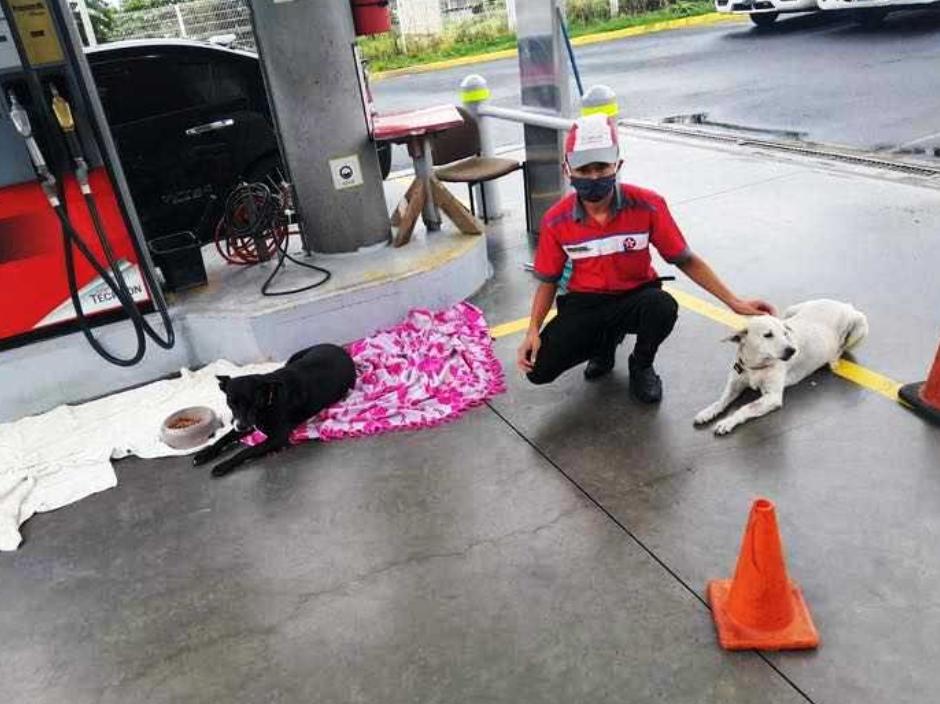 Víctor Mauricio, who, surprised by the beautiful act that Steven had had with the dogs, wanted to go and personally thank him for his action, thus having the fortune to speak with the protagonist of the scene. The young man told him that he had realized that the animals were cold and that was why he had decided to help them, because he could not leave them there to their fate, with the inclement weather that he was doing.
I just stopped by to refuel and asked who the person in the photo was. They tell me that the young man is called Steven Rosales and is always aware of the dogs. I looked for him and asked him if he would give us a photo. He told me that when they opened the gas station, he realized that the dogs were very cold, and he took the trouble to shelter them – Víctor Mauricio wrote on his Facebook account.
After this hero's inspiring actions known on the Internet, many people revealed, through comments on social networks. Their intention to help the young man with his work and directly to the dogs in the photos, taking them food, and there were even those who offered to give them a home.
We hope that all that goodwill has materialized, and these furry ones are already under a roof so they never feel cold again. Steven receives more support to continue caring for those who, fortunately, cross his path in the future.